I have been a fan of Leapfrog products for a while now – as well as being heaps of fun for children, they all have a learning and educational function too – a total winner in my book! We have been trying out the LeapPad 3, the LeapReader and the Read with me Scout – with the aim of showing the children that reading, writing and learning can be fun too!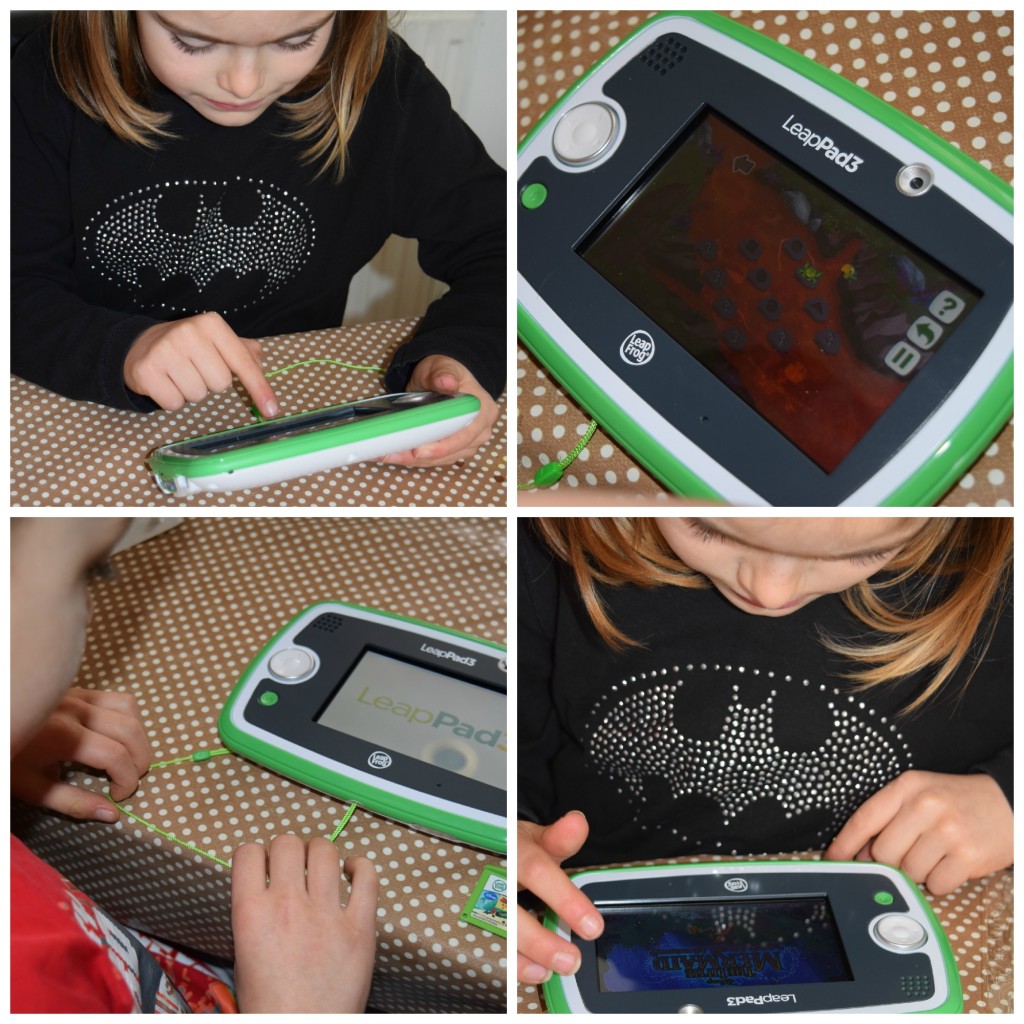 The LeapPad 3 is a fast, high performance children's tablet pre loaded with 10 fun apps. You can buy game cartridges from most toy stores, and these include everything from maths games to books. We have a Jake and the Neverland Pirates maths game and a Little Mermaid game. The novelty of using a tablet to learn means the children are really up for the idea, and are actually soaking up heaps of information without even realising it. You can connect to the web using WiFi but the LeapSearch web function means kids can only access age appropriate content – so you don't have to be looking over their shoulder every 5 minutes worrying about what they are watching.
As well as being intuitive to use and packed full of child friendly fun, the LeapPad 3 is drop tested and super tough, so you can relax a lot more than you can when the little monkeys steal your iPad!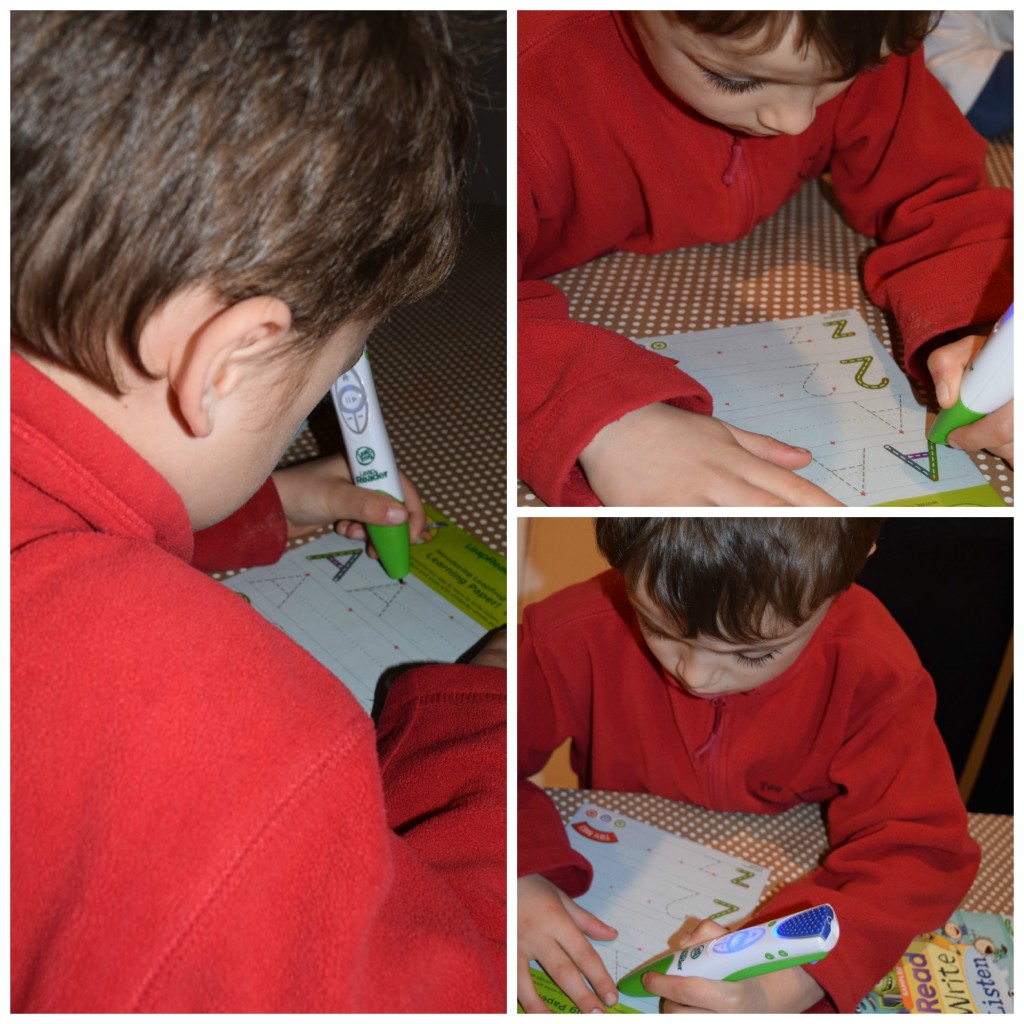 The LeapReader is designed for children aged 4-8 years, and helps to encourage and teach reading and writing. You simply log on to the website, connect your LeapReader pen and download the books that you have ready to use. Your child can then touch the pen on the pages of the book to listen to the story, practice reading the words and play games. You can also use the LeapReader as a writing aid – use the pen to trace letters and numbers, before progressing onto trying them independently and attempting some words. The LeapReader will only work on the special LeapFrog paper, and so there is no worry about your little one writing on the table or on anything else they shouldn't!
LeapFrog recently teamed up with iChild, the leading child development and education consumer website, to provide 200 teachers with the LeapReader. As a result, 86 per cent said they would recommend LeapReader to parents and 79 per cent would recommend LeapReader to fellow teachers.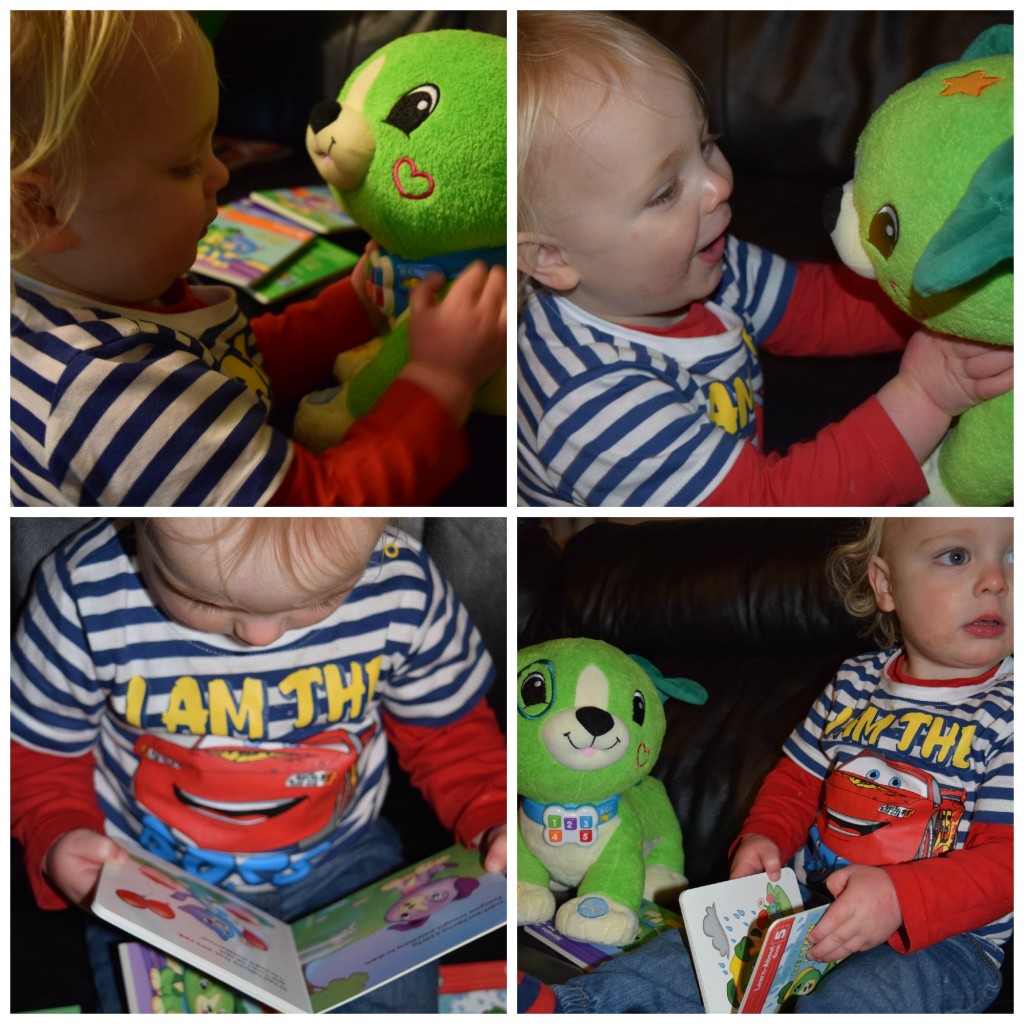 Finally, the Read With Me Scout, aimed at children aged 2-5. Max is 22 months, so towards the lower age range, but he has enjoyed the toy immensely and has gained so much from it. Essentially, Scout is a loveable dog who comes with a set of 5 books. The books are numbered and colour coded, and relate to the buttons on his collar – if you press number 1 Scout will read book 1 out loud to your child. The stories are short to hold the attention of smaller children, and full of rhyme and repetition to help with reading comprehension and understanding. Scout also has a number of songs and phrases that make him fun to play with even when you are not reading.
Almost half of UK parents lack the confidence and know-how techniques to continue their child's reading and literacy education at home productively, according to research by LeapFrog. In response, the brand has created a supportive guide to help parents teach and inspire a lifelong love of reading in their child. The '30 Ways in 30 Days' confidence boosting guide, by the multi award-winning educational toy brand, forms part of its 20th anniversary celebrations and offers parents playful solutions and tools to tackle reading with their child at home as part of their everyday family routine.