I have posted before about my ideas and wish list for the decoration of our living room and although some of the actual painting and dressing ideas have been put on hold until the baby is born (we don't want to make it all lovely only for a crawling baby to rip wallpaper or draw on the new coffee table) we are definitely planning to action some of the plans in the next month or 2. One thing we are planning to change imminently is the flooring.
I love the carpet we have at the moment, but it is very, very impractical with a family of small children. Pale cream carpets do not work well with muddy boots, chocolatey fingers and football kits. Underneath the carpet there is the most gorgeous parquet flooring, but sadly this only covers half the floor – the section that was the original house before it was extended. So we need another plan – and I think that a really good quality parquet flooring is the best bet for us right now.
I love the white wooden floorboard look – it's so open, so fresh and airy and modern. I also really like a lot of the newer, quirkier designs. I have seen a pretty funky striped flooring that would work well with plain furniture and a few splashes of colour from fixtures and fittings. You can see a few of my ideas on my Pinterest board below:
Follow Kate @ Family Fever's board Living room decoration ideas on Pinterest.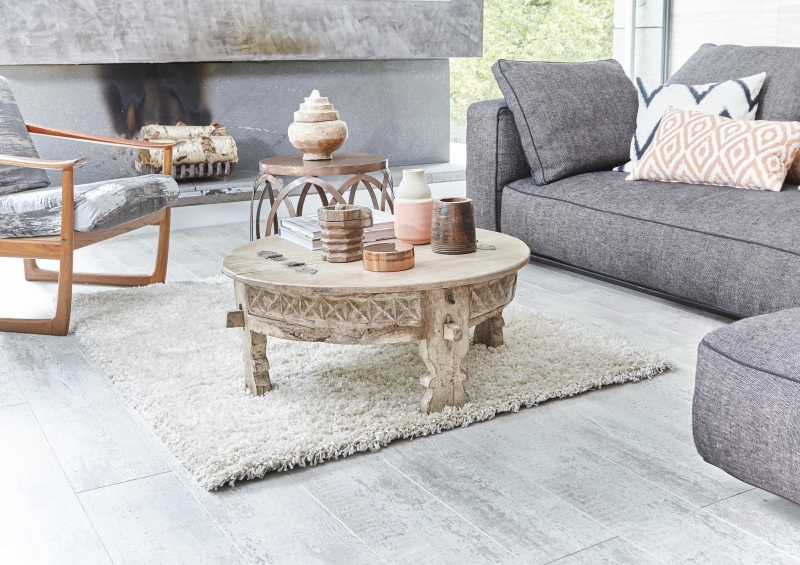 Have you got a laminate floor in your main living area? Does it work well? My only concern is that it will make the room feel cold – but I am guessing that some warm cushions and a nice fluffy rug would solve that problem? I have also been eyeing up some of the rather gorgeous furniture from the
Trade Furniture Company
. Would love to hear your home decoration experiences!