It's been a few months since I did a review round up, and I have a few lovely things to share with you this time. Let's start with something bright to cheer up a dull day.
Vertbaudet have launched their Spring Brights childrens clothing collection, and I have to say it caught my eye straight away! What's not to like? Bold colours which I love on my kids, good quality, long lasting clothing and reasonable prices – I want to snap it all up!
Gemma is over the moon with this yellow star print tshirt – it actually goes really well with a white pair of jeans with black polka dots, that match the star on the tshirt, but the jeans are a tad too big just yet, so we are keeping those back for autumn. I love Gemma in yellow, and this tshirt makes me smile whenever she wears it.
Jacob thinks he is the coolest dude in town wearing his new red biker trousers – and I like the fact they are described as indestructible. Jacob is very hard on clothes – there are so many things to explore, walls to climb, bugs to hunt for etc, so these should stand up to his adventures. The hooded jacket is reversible – Jacob loves the bright orange side, but it can also be worn as a red and white striped top.
If you are thinking ahead to the half term and the summer holidays, then it might be worth you investing in a Koalapak. Stuffed full of activities to keep the kids busy, it's the perfect thing to pull out on a rainy day when everyone is starting to climb the walls.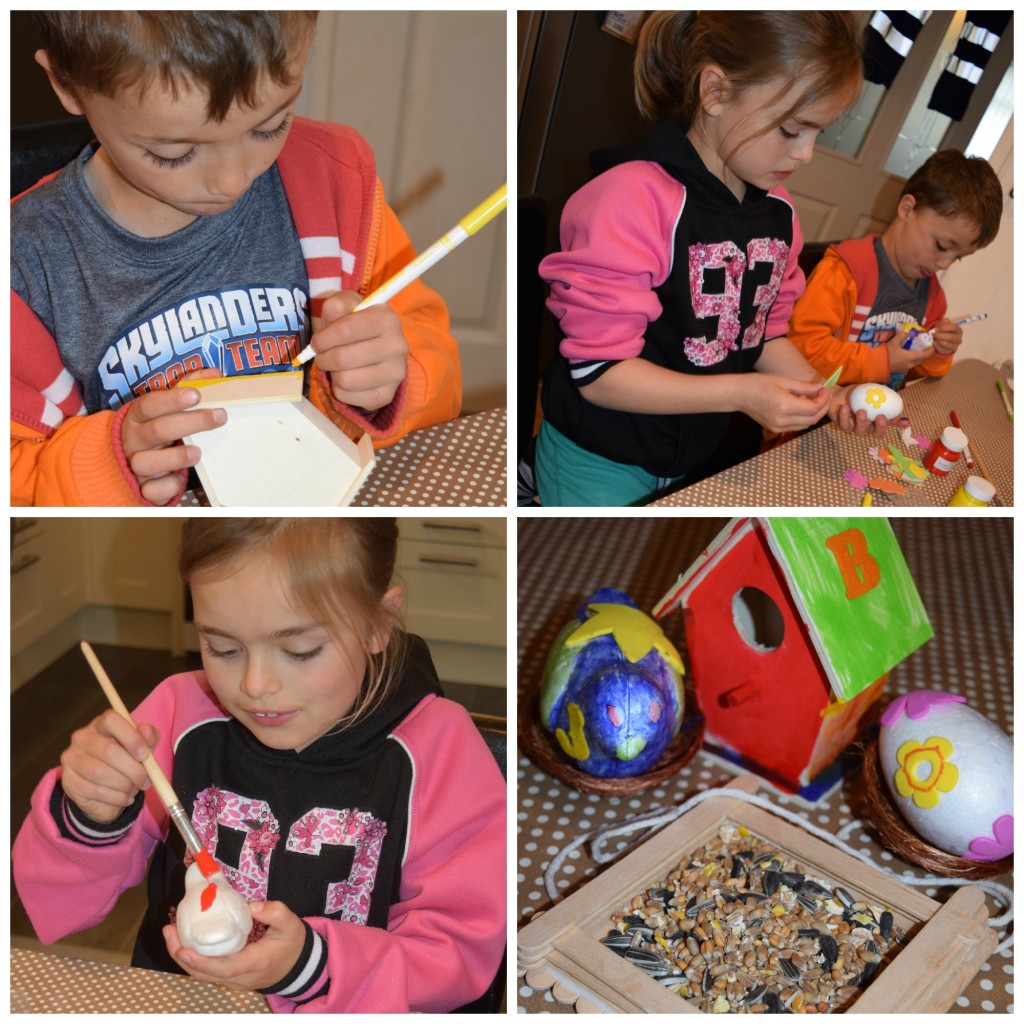 The April/May box we tried out centred around birds, and we had some great fun creating foam birds and eggs masks, nests, a bird box and a bird feeder. Everything you need for the activities is included, from the paints and pens to the glue and seeds for the feeder, so you don't need to worry about making sure you have supplies in advance. The activities come with simple to follow instruction cards, and Gemma and Jacob were able to create everything on their own with minimal help.
Finally, I can't rave enough about Degustabox. Every month, a great big parcel of new and exciting flavours lands on your doorstep – no matter what sort of food you like, there is always something to tickle your fancy. This month we received: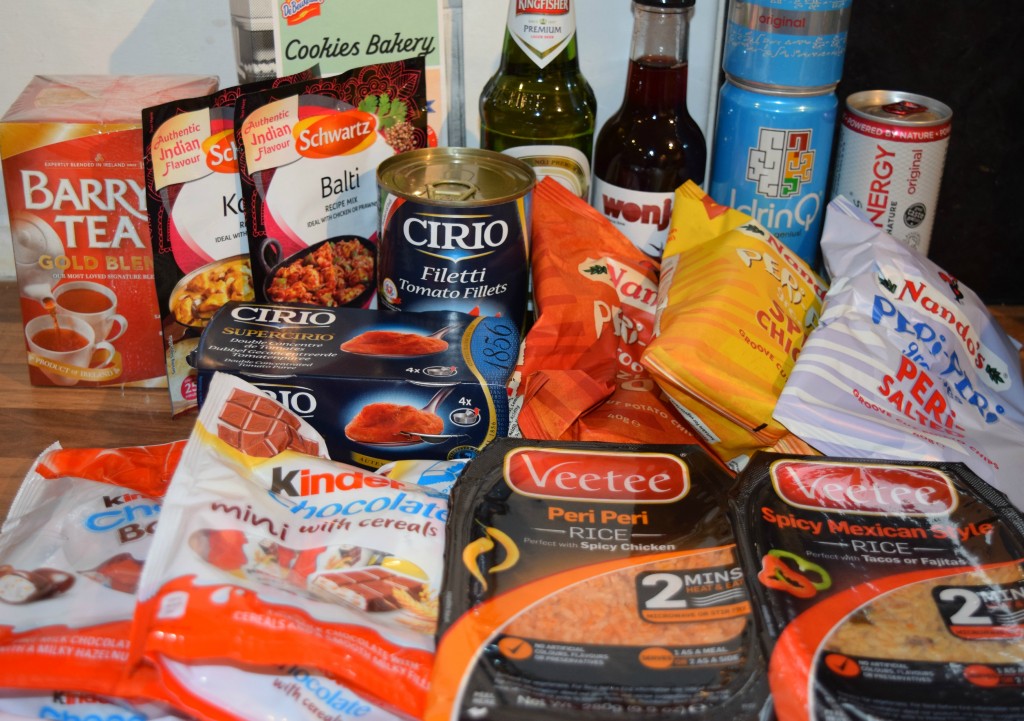 Veetee rice – spicy mexican and peri peri, both full of flavour and perfect for a quick lunch.
Barry's Tea – a lovely rich tea flavour
Cirio tomato fillets and puree – this is something I always keep in stock and chuck into lasagnes, spagbols etc so I was pleased to see these included
Kinder mini chocolates with cereal and choco bons – I couldn't tell you what these were like as the kids devoured them, but they got the thumbs up from the small people!
Wonjo hibiscus drink – a strange one, and not one I enjoyed personally, but as ever it's great to try new things.
Schwartz korma and balti mixes – again, another store cupboard staple.
Nandos crisps – these went down very well with Kevin and I, they are very easy to eat!
Debeukelaer Cookies Bakery – cookies filled with a hazelnut filling – I didn't like them much but Kevin did.
Scheckters energy drink – a much nicer alternative to other energy drinks on the market
Idrinq – a new 'think smart' drink along the lines of an energy drink but without the caffeine and other nasties. Great idea, but I am afraid to say I hated it – it leaves an awful after taste!
Kingfisher lager – went down well with Kevin!
Please consider voting for me in the pregnancy or family fun categories!
FYI: Pack of 3 Girl's Short Sleeved T-Shirts,
£9
Narrow Fit Girl's Trousers,
£12
Boy's Reversible Zip-Up Cardigan,
£26
Stockist details:
www.vertbaudet.co.uk
, 0844 842 0000