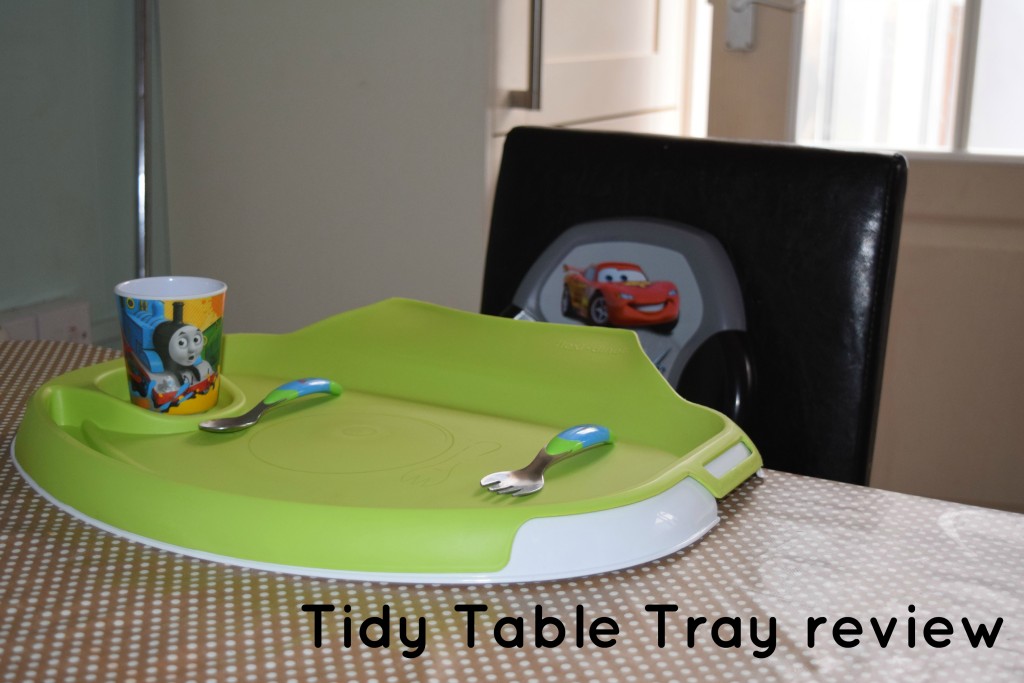 Although weaning is a messy time, especially if you do baby led weaning, the after weaning period is just as messy too. Toddlers still eat with their hands, they still drop food down their front, they still haven't quite mastered a spoon yet and they still spill drinks. So as well as bibs and copious wipes, we have been using the Tidy Table Tray to keep the mess a bit more contained.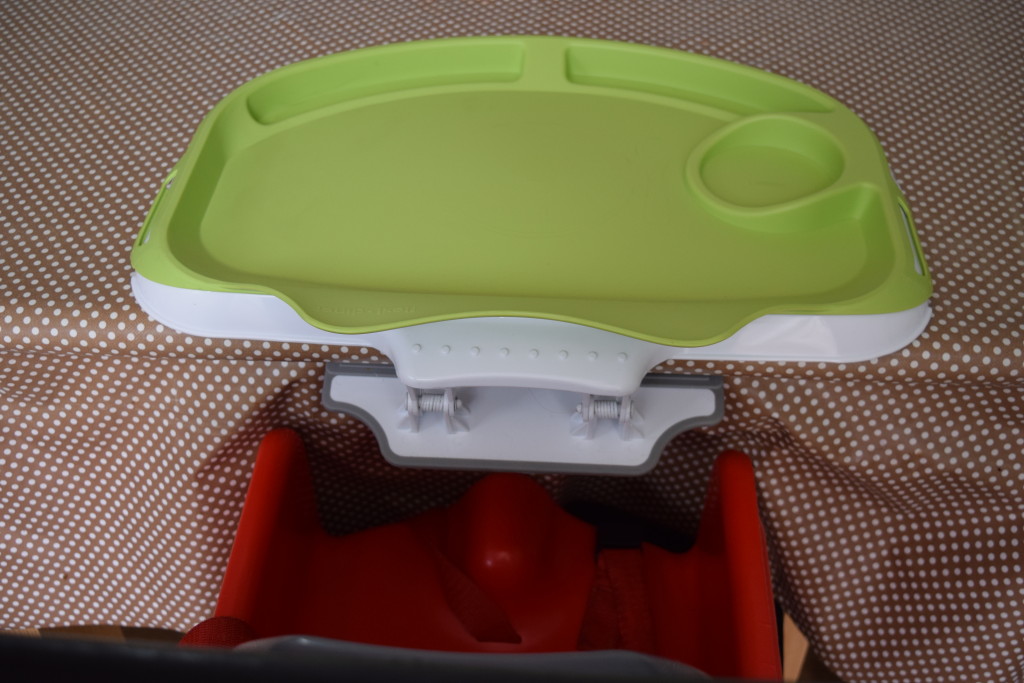 The tray is so simple to use – it looks like the tray from your average highchair. It attaches to the table with a large bulldog clip attachment, so it should fit pretty much anywhere. It can be used in conjunction with a booster seat or with a standard dining chair. The tray comes in 2 parts – the white 'base' layer with the green top layer which can be unhooked and chucked in the sink or dishwasher after meals.
Max loves the line drawings on the green top tray – they show where his plate, fork and spoon should be, and there is a moulded area for a cup too. It helps Max to learn about where things should go on the table. The green tray had a lipped edge that sits against the child's chest when they are sat up to the table – meaning that any food they drop slides down this and back onto the Tidy Table Tray rather than down their clothes – genius! I was worried this would annoy Max as he tried to eat, but it doesn't at all as it is made from a flexible silicone.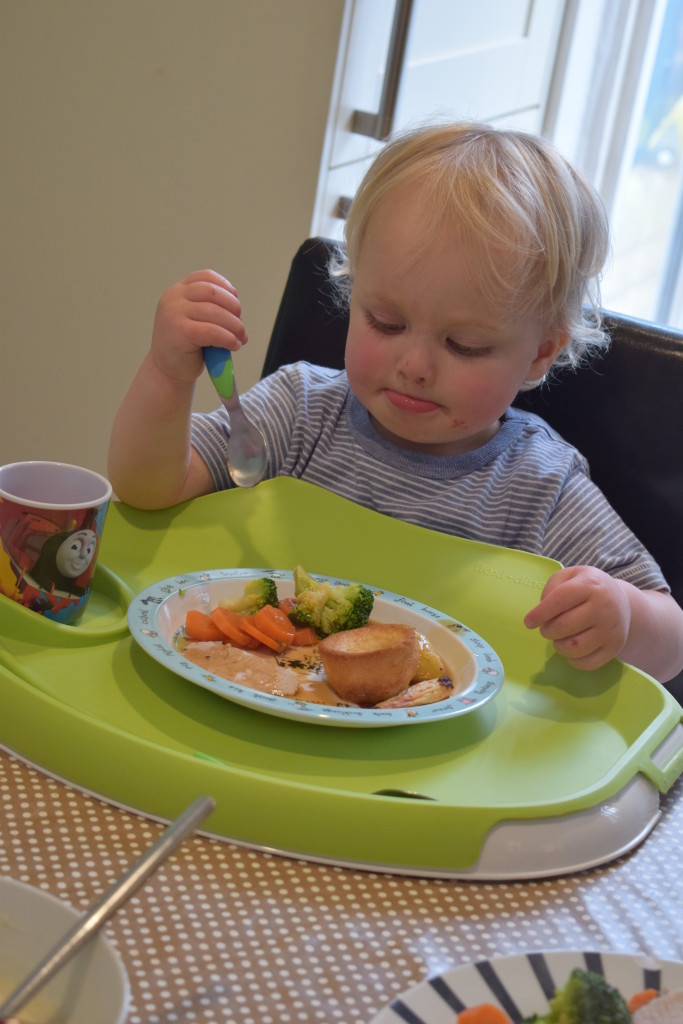 It's a fantastic idea – one of those products that makes you go 'why on earth has this not been done before?!' Because it is all dishwasher safe, it's easy peasy to keep clean. The whole thing is remarkably flat so easy to store when not in use, and perfect for taking to other peoples houses, especially if they are a bit houseproud and don't want their tables covered in gravy and cake. On top of all of that, it doubles as a fantastic place for messy and sensory play – no more playdough and pen staining your table!