I might seem a little old fashioned to some, but I love getting flowers. It doesn't matter if it's a big, cellophane wrapped bouquet or a small bunch of daffodils from the supermarket. Having fresh flowers in the house makes me happy.
I was recently sent a 'Smiles at Dawn' lilies and gerberas bouquet from FloraQueen – it was like a bundle of sunshine at my door. They arrived wrapped is bright tissue paper and cellophane, and were in surprisingly good condition for flowers sent by post – no bruising or damage to be seen.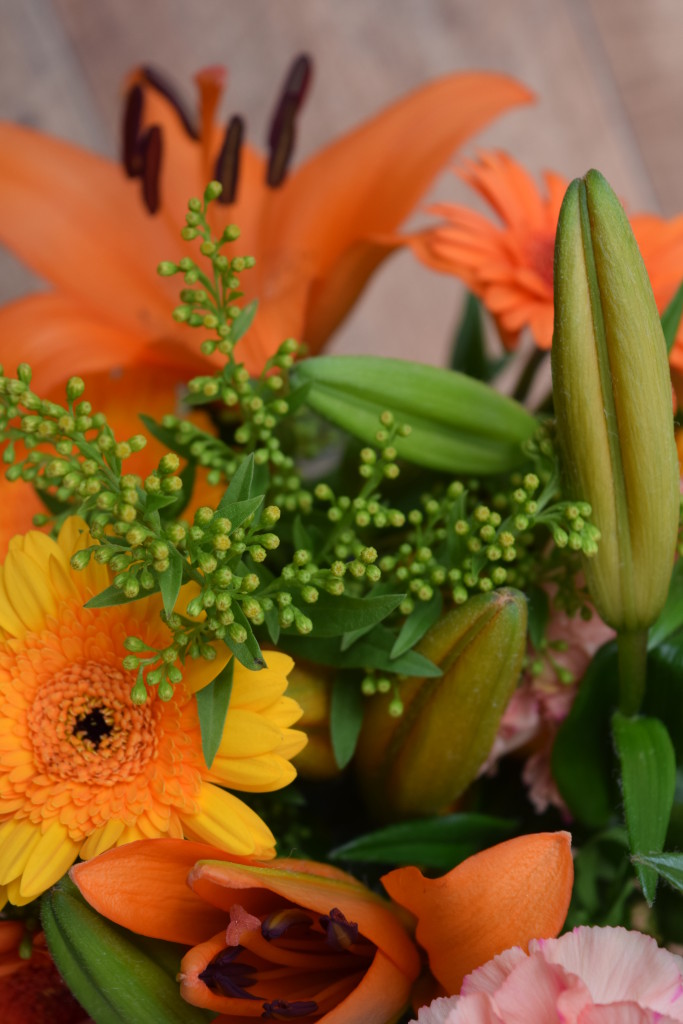 Lilies and gerberas are 2 of my favourite flowers, and while I usually go for cream, pink and purple arrangements, this burst of sunshine colours really brightened up the house. There is a good mix of open flowers and buds, so your flowers do last for a decent amount of time. There is also plenty of greenery which just compliments the bright colours and makes it easy to achieve a pretty arrangement in a vase.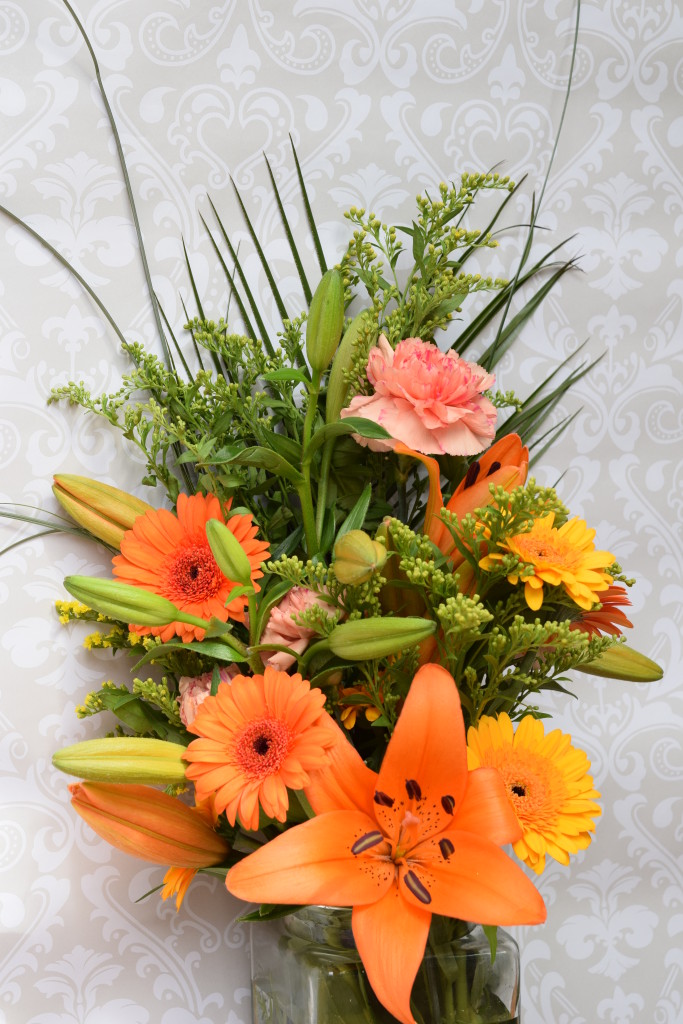 The flowers lasted for almost 2 weeks, which I think is pretty good for a fresh bunch. During that time there was very little drooping or dropping of leaves, and everything stayed looking vibrant and bright – especially the lilies which so many visitors commented on.
There are heaps of different flower arrangements to choose from on FloraQueen, with some really reasonable bouquets starting at just £20. I wouldn't hesitate to recommend FloraQueen to anybody, and I am certain I will use them again in the future – whether that is to send flowers to someone else or just treat myself!