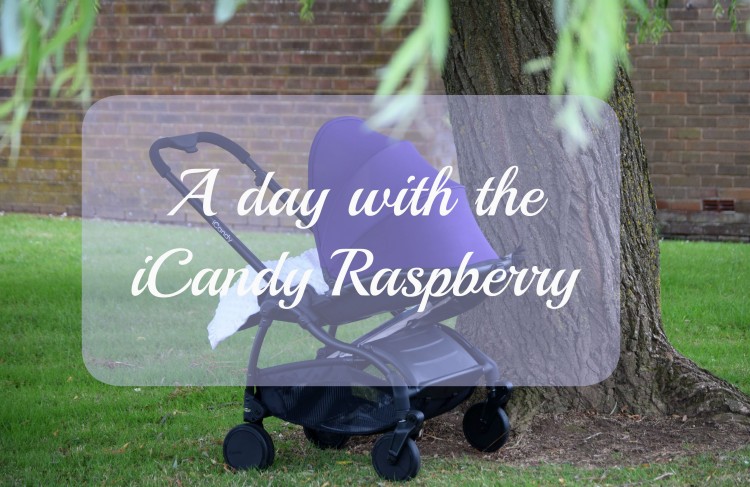 I have always been a fan of the iCandy range, and our Peach All Terrain has been well used over the last few months, for both Max and Eliza. Sometimes, when we are just popping out for a quick stroll or heading off somewhere in the car, a smaller stroller is more practical – step up iCandy Raspberry.
Over a typical weekend we put the Raspberry through its paces, seeing how it would cope with an urban family lifestyle.
Most weekends involve a trip to the park to burn off some energy and get some fresh air. The Raspberry is perfect for carrying lots of park related paraphernalia such as footballs, cricket sets and snacks as it has a large, easily accessible basket.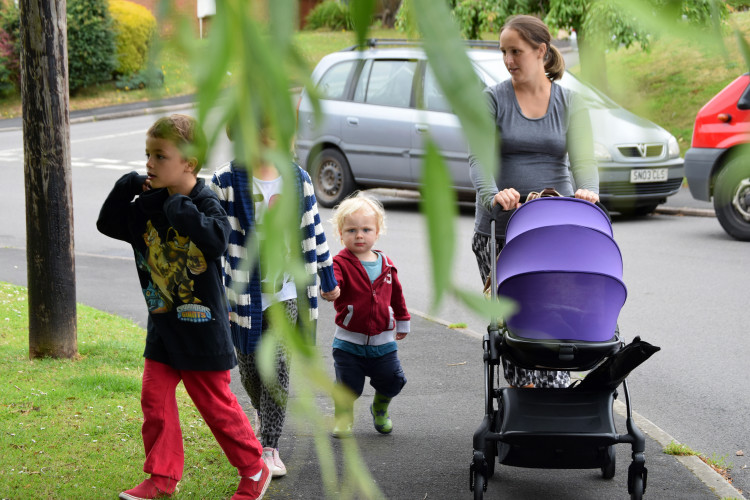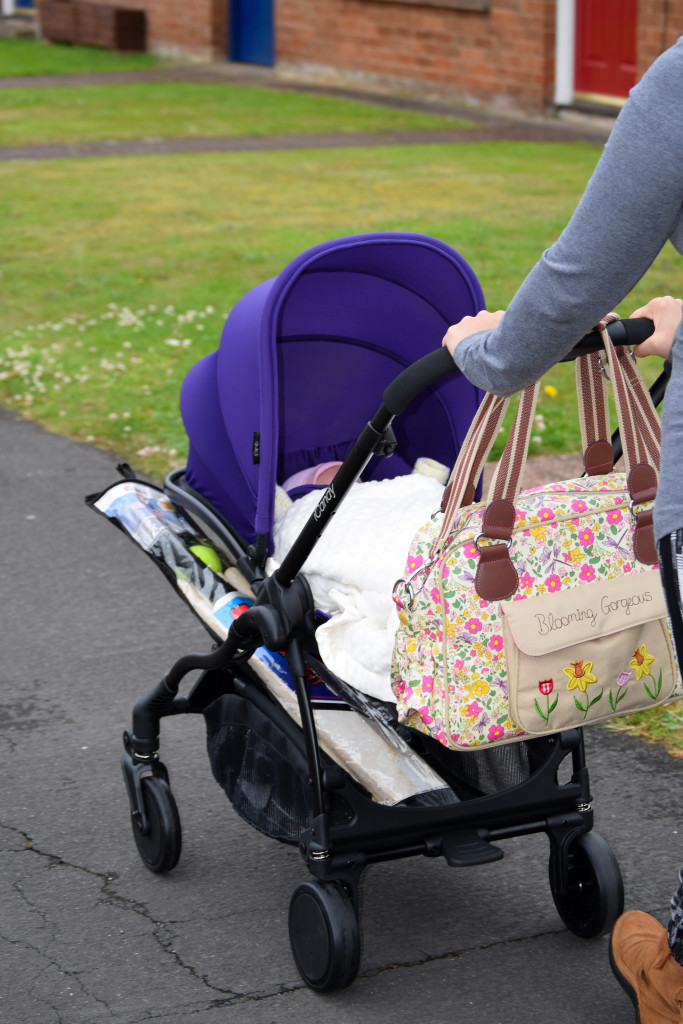 Pavement pushing is as smooth as you like, and Eliza obviously found the ride comfortable too as she was asleep before we even reached the park. She stayed happily asleep while we played on the swings and had a game of cricket. The Raspberry doesn't have a footmuff as standard, so we snuggled Eliza up in a blanket and ensured the hood was fully extended for protection from the elements. I would recommend investing in the newborn pod if you intend to use the Raspberry from birth as it would offer more support and make for a cosier sleeping area.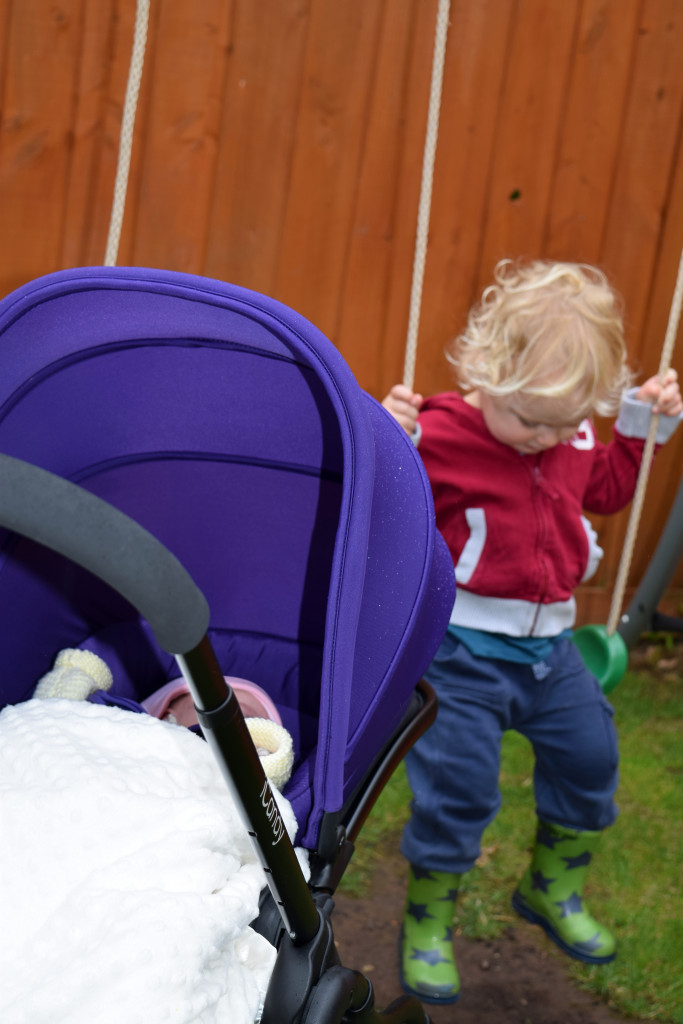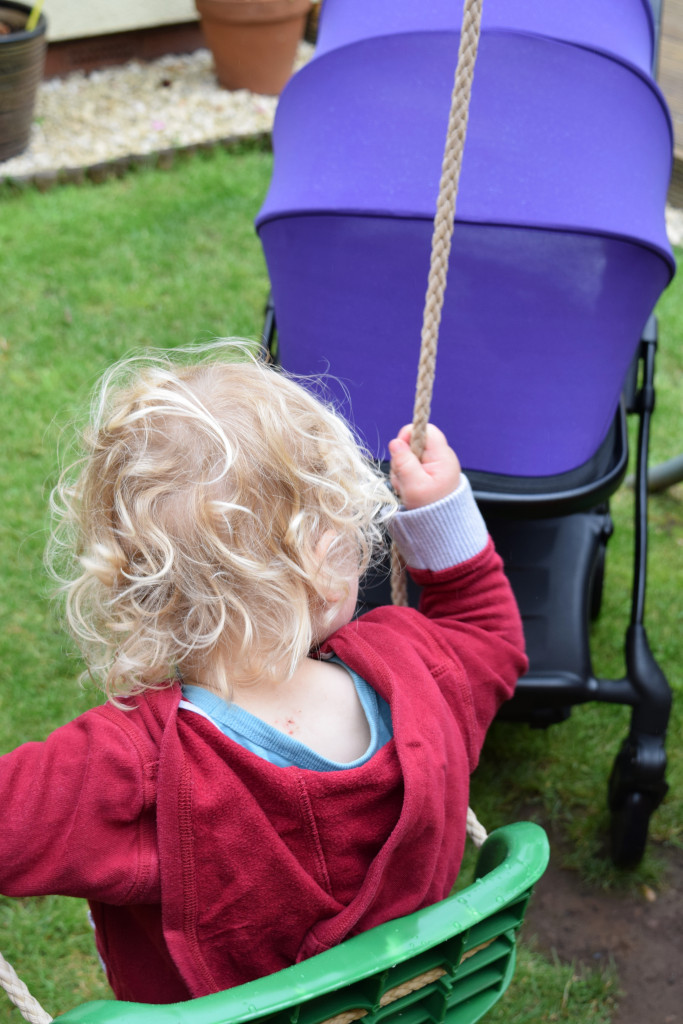 After a play at the park, we packed up the car for a trip to a friends house. The iCandy Raspberry has a fairly small fold, and can be folded with the seat on or off. We chose to take the seat off to achieve the smallest fold so we had more room in the car boot. The fold itself is pretty simple (do practice first before you head off anywhere though as it took me a few goes to get the hang of it) and the seat will sit snugly on top of the frame when placed in the car.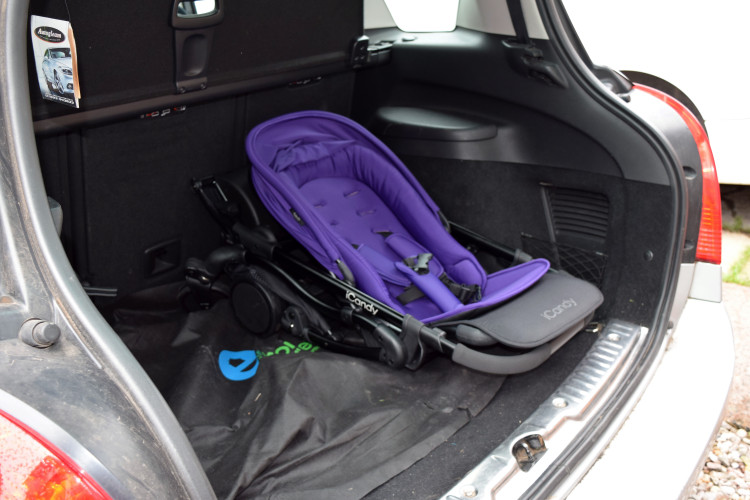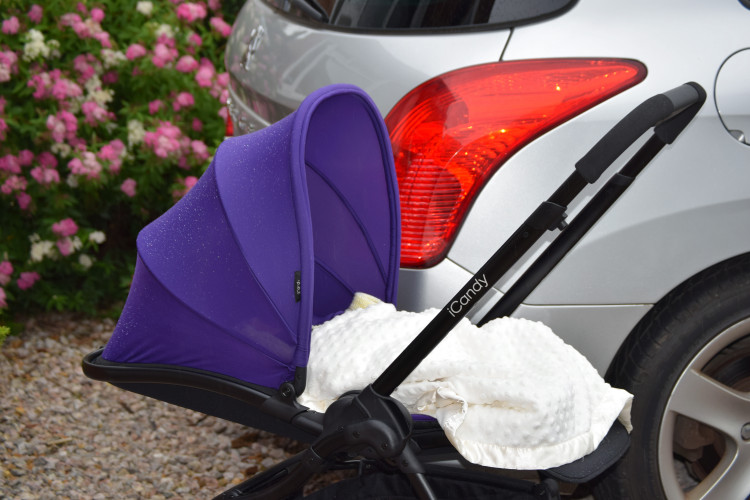 Once at our friends house, we popped Eliza back into the pushchair as she was due for a sleep. She settled quickly in the Raspberry as it has an awesome recline which provides her with a spacious area for snoozing.
After a bit of indoor play during a rain shower, Eliza had a feed while Max played in the garden. The Raspberry has a small footprint and so is easy to fit through doorways – we easily got through the patio doors and into the garden so we could sit and feed Eliza while watching the other children.
After a lovely afternoon, we headed home. Max was fighting sleep, so I walked home with him in the Raspberry so he could have a nice long nap while Kevin took the other children home in the car. It is amazing how spacious the seat on the Raspberry is – it is deceptive, and is much bigger than it first looks. Max is 27 months and had room to spare. Even with the hood up to ward off a rain shower he was comfortable. It took me a while to find out where the raincover is – it is stored in a very clever little pocket at the front of the basket – great idea as it means more basket space for all the other stuff you end up carrying around!
Even with a heavy toddler on board the iCandy Raspberry is easy to push. It is super lightweight and can be steered with one hand – perfect if you have more than one child to hang on to! The adjustable handlebar makes it comfortable for both me and Kevin to push, and the super big hood is one of my favourite features – if there is a light rain shower or a bright ray of sunshine then you know your little one is covered and well protected. On top of all of that, it looks gorgeous – the range of colours available means there is something for everyone, and you can even choose from a black or brush aluminium chassis – meaning you end up with a set of wheels tailor made for you.
I feel as if I have the best of both worlds from iCandy. My Peach All Terrain is an off road beast, and the pushchair I would choose for country walks, beach trips and cobbled paths. For the other days – wandering to the shops, pavement walks and popping in and out of the car, I would opt for the Raspberry – it's small, lightweight and feature packed design makes it the perfect set of wheels for an urban lifestyle.