Just before the big children went back to school, we decided to have one last summer holiday day out as a family before all the back to work and school routine kicked in. I have mentioned before that we are at the very beginning of our potty training journey with Max, and so as well as all the usual day out paraphernalia – picnic, snacks, drinks, spare clothes, Eliza's nappies and wipes, wallet, keys, camera etc – we also packed a supply of Huggies Pull-Ups and My Carry Potty.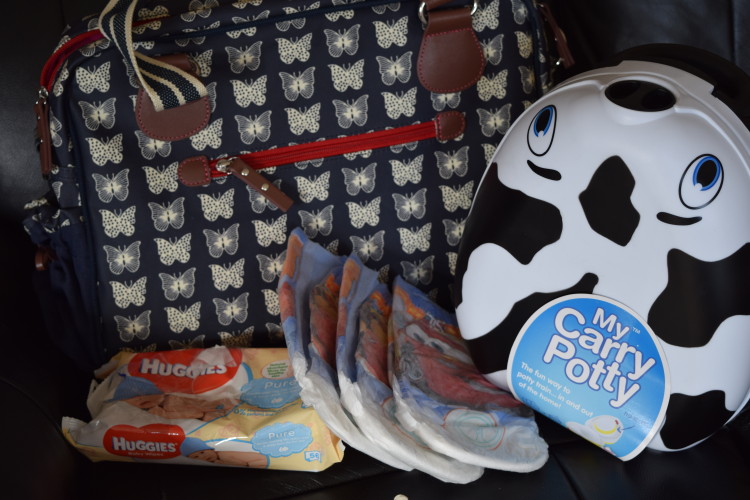 After a family discussion we decided on a trip to Paignton Zoo. Known as the 'King of Zoos', we are lucky to have this place on our doorstep, and now that Max is older and a lot more into animals we knew it was somewhere that everyone would enjoy. We packed up and set off nice and early to make sure we got a full day in.
On arrival, we had a quick glance at the map and headed off to the reptile and rainforest area first – all the children enjoyed the snakes, frogs and crocodiles, and the desert area which followed afterwards had some amazing lizards.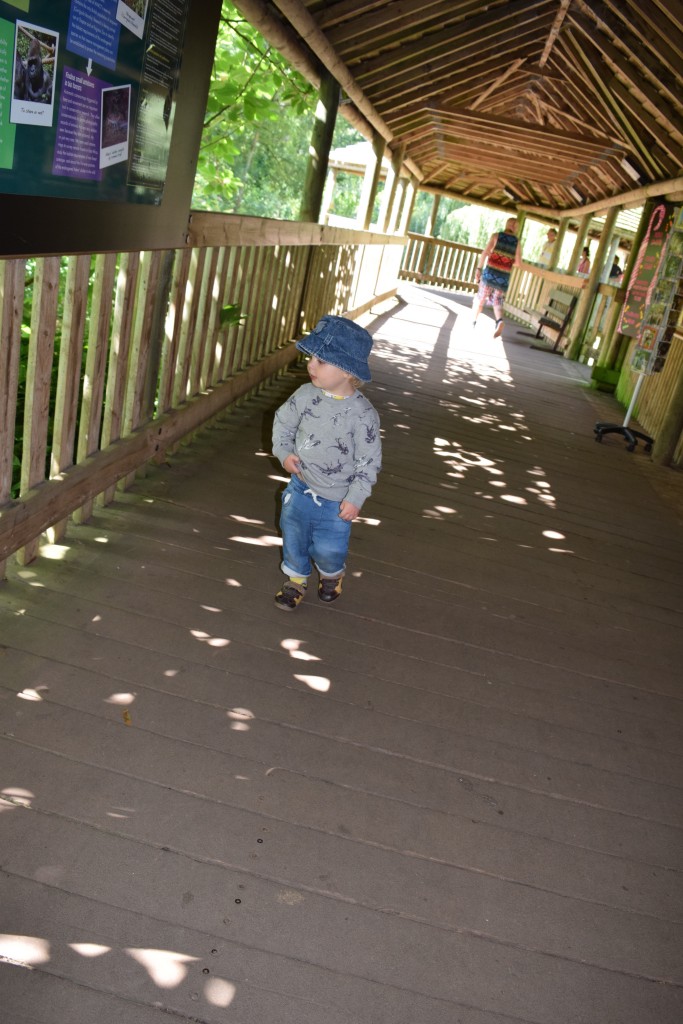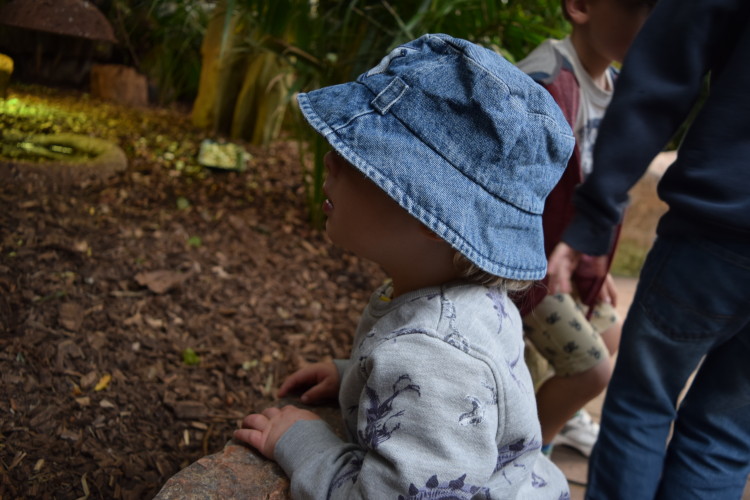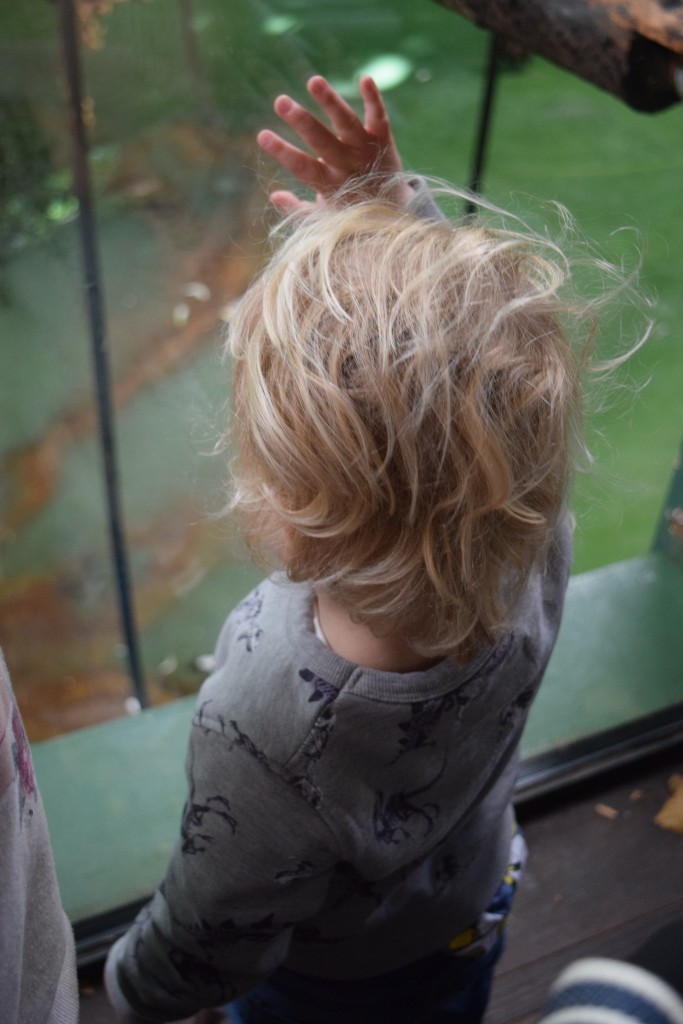 After a good long wander around, seeing some animals that the children had only ever seen before in books, we stopped for our own feeding time at the zoo 😉 We checked Max's Pull-up and asked if he wanted to use the My Carry Potty, and he did have a very quick sit on it. I love the fact that we can enjoy a family day out during the potty training process, without having to worry too much about accidents.
After lunch, we wandered on to the open areas, seeing zebras, giraffes, elephants, tigers, lions and cheetahs, before heading on the Ape House which Max really enjoyed.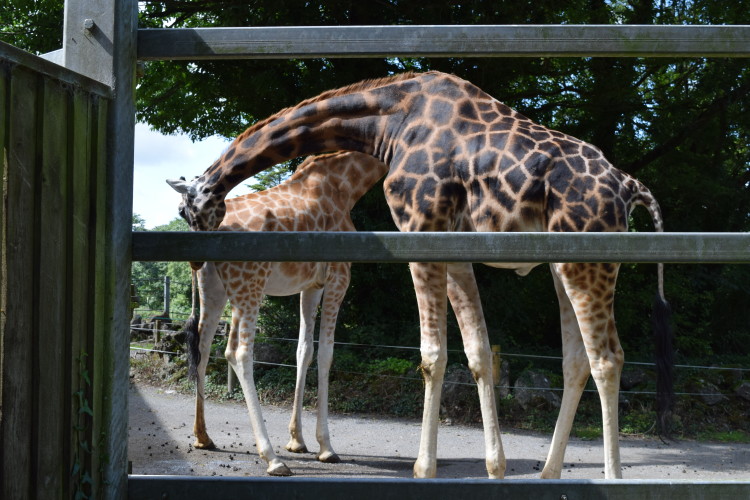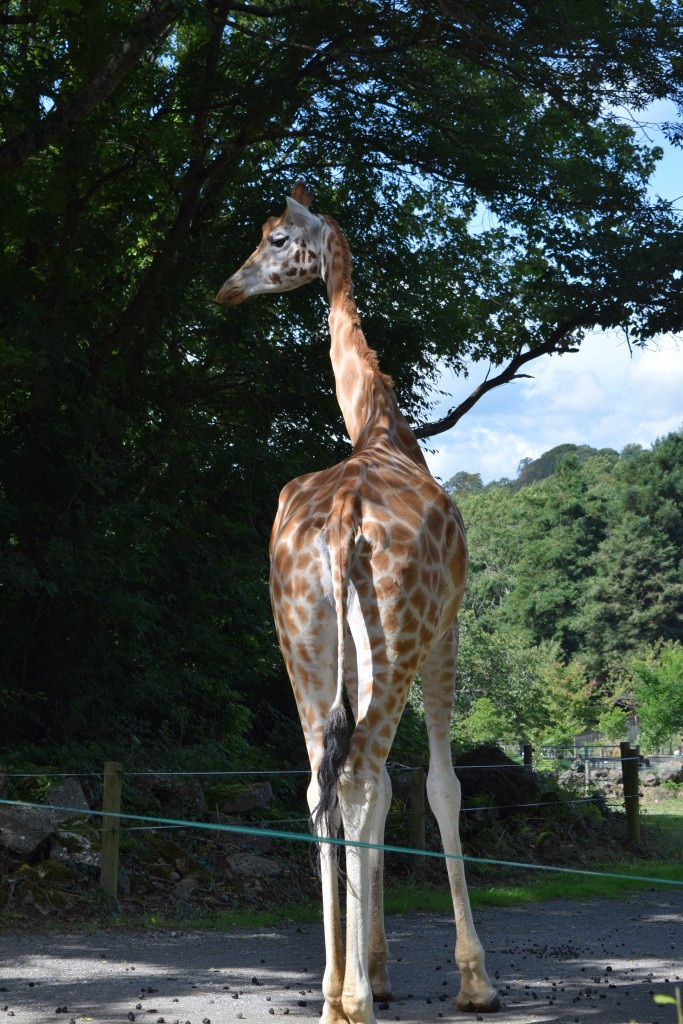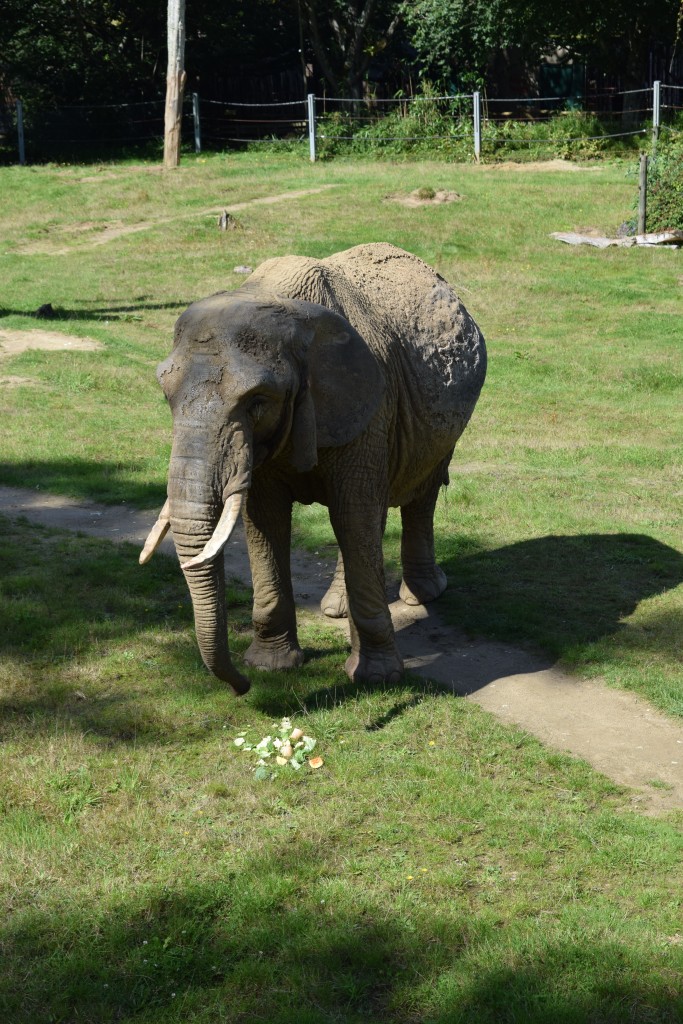 We also had a ride on the zoo train – this takes you right around the perimeter of the park, giving you a chance to see a lot of the animals up close – this was particularly great for the animals at the top of the very steep hills which I didn't fancy pushing the pushchair up! A note to anyone visiting Paignton Zoo – wear comfortable shoes and carry as little as possible – it's quite hilly!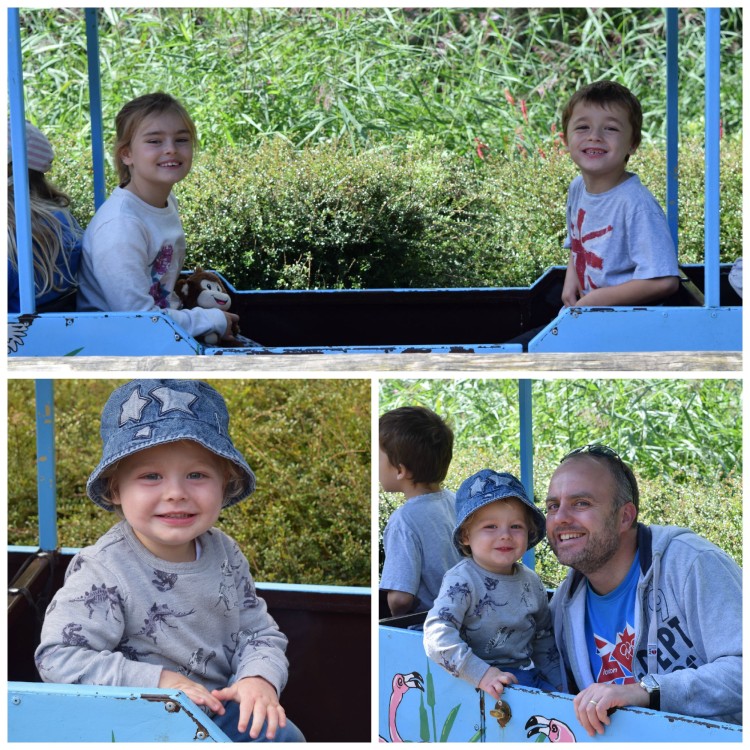 Throughout the day there were a couple of wet Huggies Pull-Ups, but we expected this. Max isn't fully potty training yet, we have simply started to introduce the potty as an option throughout the day. Taking the My Carry Potty was a great idea though – it has definitely helped him to understand the concept of potty training when we are out and about.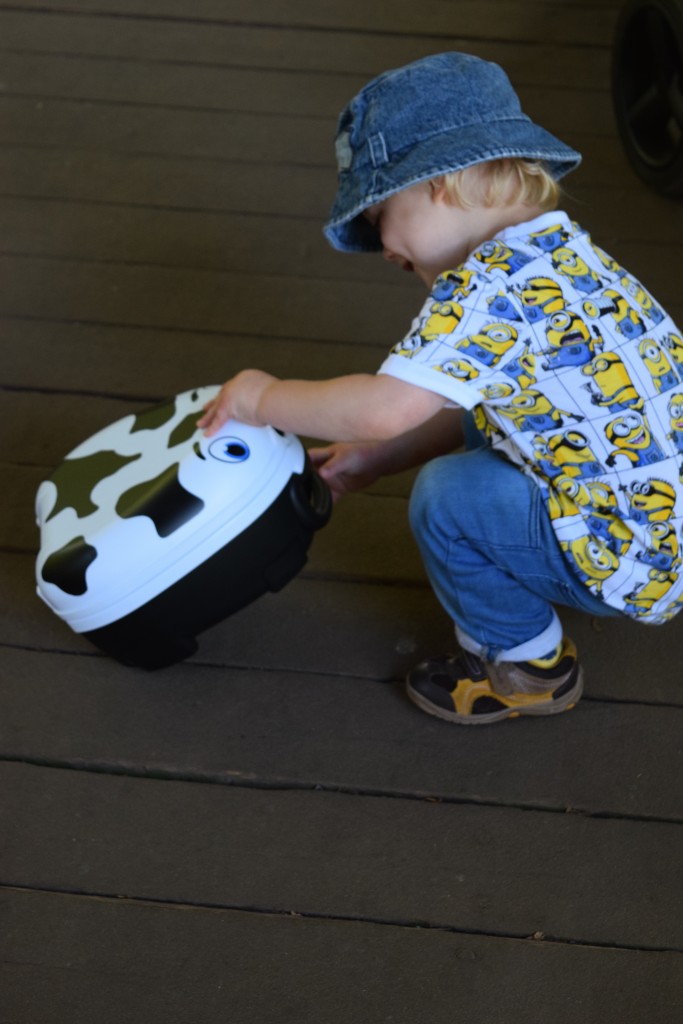 Huggies potty training expert, Emma Kenny, has put together some great top tips for potty training when out and about – hope these might help some of you along your journey.
1. What items should you take for a day out with a potty training toddler?
Make sure you have some spare HUGGIES® Pull-Ups so that should an accident happen, no-one stresses out and dealing with the situation is simple
Wipes, wipes and more wipes! Lets face it, those little saviours make any mess manageable
A teddy or toy that can accompany your child when they use their potty
Treats that can be given when your little one has used the potty (some nice healthy treat or some colourful sweets)
2. On a day out, should you remind your child to go to the toilet or trust them to tell you?
This is definitely dependent on your child. If your child regularly asks to use the potty then allow them the responsibility of telling you when they need it. Should your child be less willing to let you know then as you rightly suggest, prompt them.
3. Should I put my child in pants or pull-ups for a day out?
I didn't put either of my boys in pants until they were fully potty trained. This made my life easier and their experience less stressed. If we were going on a day trip we still treated the HUGGIES® Pull-Ups as pants and used them in this context. When my boys were dry, able to tell me they needed the toilet and were happy with the experience, I made a big deal of going to buy 'big boy' pants. They both loved the chance to choose the style and colour and it kind of graduated their potty training status
4. What should I do if they have an accident when we are outside the home?
Accidents happen and the reality is as long as you are willing to deal with these calmly they should be a small bump in the road.
Reassure your child that everything is ok and that together you will sort it. I am a huge believer in encouraging calm, supportive and understanding parenting. Even if this happens is a totally inopportune situation, you are teaching your child to feel 'ok' when things go wrong, as opposed to 'ashamed'.
5. How long should our first trip out be, and where should we go?
I think if you are going to 'test' their potty training progress then a date that is fun, child focused and potty friendly is important. A farm day where there are kids facilities and where you can relax as a mum, or a soft play area where your toddler can explore and you can grab a coffee is a great idea
Ideally go with your partner or a friend so that you have support and feel like the experience is enjoyable for all of you
* We are Huggies Pull-Ups ambassadors, and were given money towards a day out as part of this role *