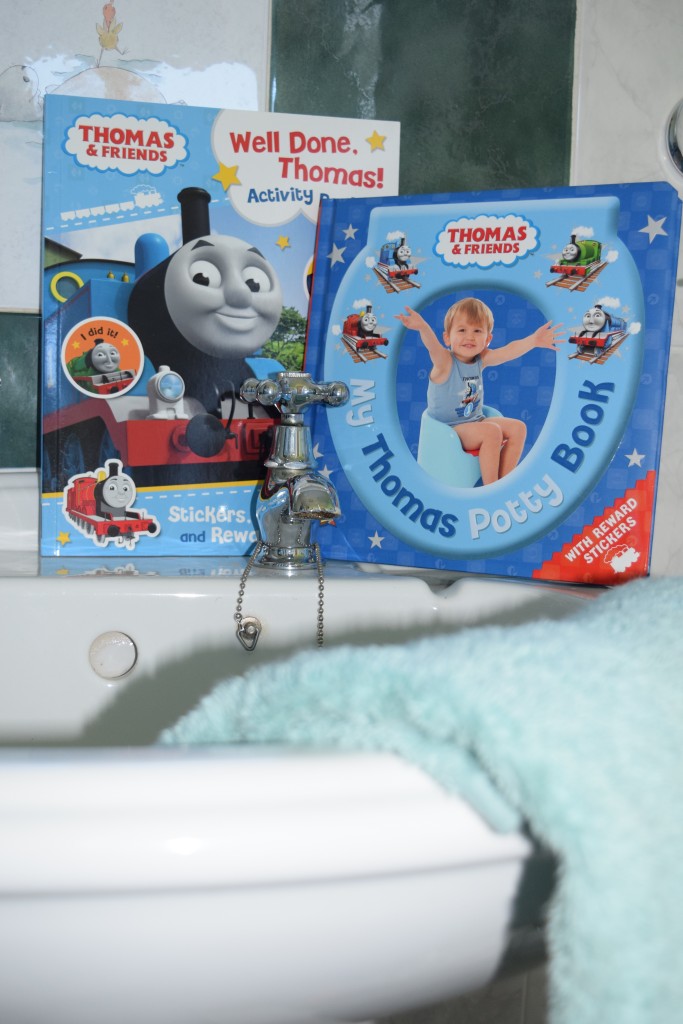 Potty training has never been my favourite part of parenting, so anything that can help make it that little bit easier is a winner in my book.
We are right at the very start of our potty training journey with Max – gently introducing him to the potty, what happens and the right words, as well as showing him pants and explaining what his big brother and sister do in the bathroom. He will happily sit on the potty, and we have had a couple of wees on there – but more by luck than judgement. None the less, we have made a huge fuss of him when this has happened. The Thomas Potty Book has been a real help with these first steps. It has all Max's favourite Thomas & Friends characters inside, with pictures explaining all about the potty training steps – wearing pants, using the toilet or potty and washing hands, as well as a page explaining that accidents will happen and that's OK.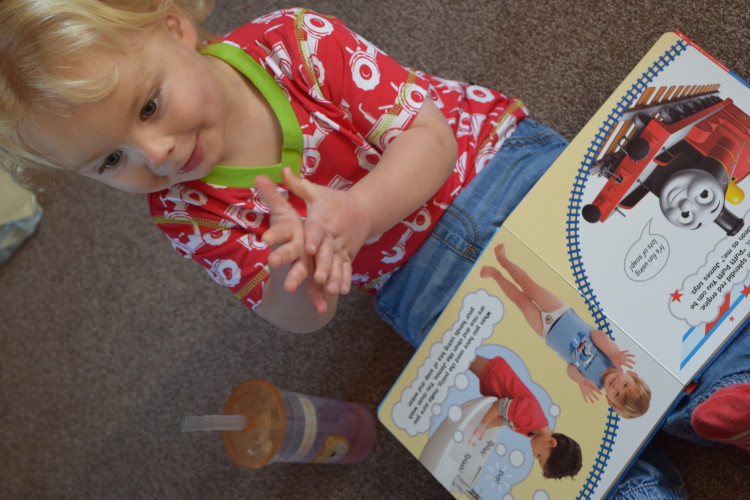 Alongside the Thomas Potty Book we have been using the Thomas & Friends Well Done Thomas Activity Book, which although not specifically targeted towards potty training works well for this purpose. It's a reward chart book stuffed full of customisable charts, stickers and activities designed to encourage and reward good behaviour. We chose to use one of the star charts as a potty training aid, and every time Max sat on the potty we would give him a sticker – 2 if he managed to have a wee while he was there. We explained that once he reached the top of his chart he could have some sweets. He has loved using the chart, and proudly sticks his stars on himself – and tells anyone who will listen all about it!
We intend to take one of the Thomas & Friends reward charts into nursery so that they can continue with the same tactic, and hopefully it won't be long before we can progress to pants.
If you would like to win some Thomas & Friends books for yourself, then I have a set to giveaway. Simply enter via the rafflecopter form below, and keep those fingers crossed!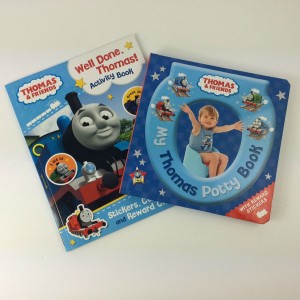 Terms and conditions. Open to UK residents, giveaway ends on 18/10/15. Winner will be randomly selected from all correctly completed entries and contacted by email. Winner should claim their prize within 10 days or it may be redrawn. Prize supplied directly from Egmont Publishing. More competitions at www.theprizefinder.com