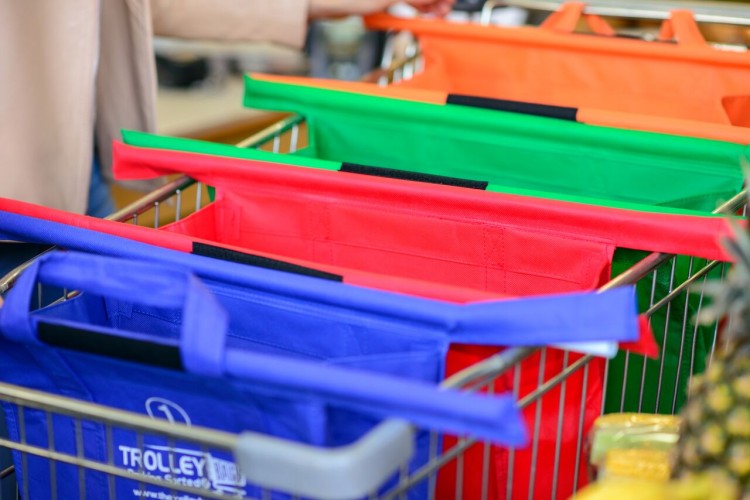 From 1st October, most stores in the UK will have to charge 5p for a single use carrier bag. This means when you go to do your shopping, you need to either take your own bags or pay for carriers. If you are doing a big family food shop, this could mean a hefty bag charge at the checkout – or you could try Trolley Bags instead.
As a family, we have been using the scan and shop service in the supermarket for a while now. It makes things a lot quicker and easier, means no waiting in large queues and no unpacking and repacking everything at the checkout. Anything which makes the food shop a little bit easier is a winner in my book – and I think Trolley Bags do just that.
This great invention comes in 2 different sizes – for small or large trollies – and rolls up neatly for storage at home. They sit upright independently in the trolley (no more annoying bags which keep collapsing in on themselves) and make shopping, packing and unloading hassle free. Just scan your shopping, chuck it in the Trolley Bags and you're away! They are strong too, so you can pack plenty in, and take up less room in your car boot than hundreds of carrier bags which will fall over all the way home – meaning you can't open your bottle of cola for a week.
They cost just £16.99 plus postage and packaging, and honestly? Some of the best money I have spent this year. It's one of those things you won't truly appreciate until you try for yourself – so why not enter my competition now and win a set in time for the Christmas rush?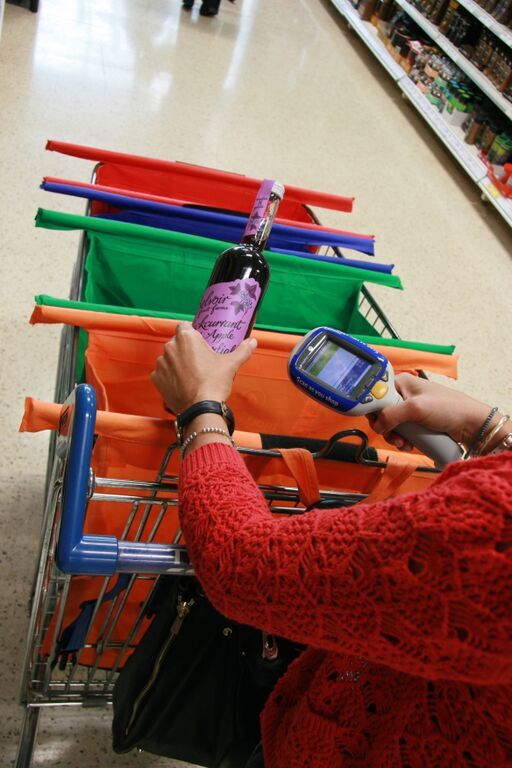 To enter the giveaway, simply follow the instructions on the rafflecopter form below – best of luck!
Terms and conditions: Open to UK residents, giveaway ends on 16/10/15. Winner will be randomly selected from all correctly completed entries and contacted by email. Winner should claim their prize within 10 days or it may be redrawn. Prize supplied directly from Trolley Bags UK. Competitions at ThePrizeFinder