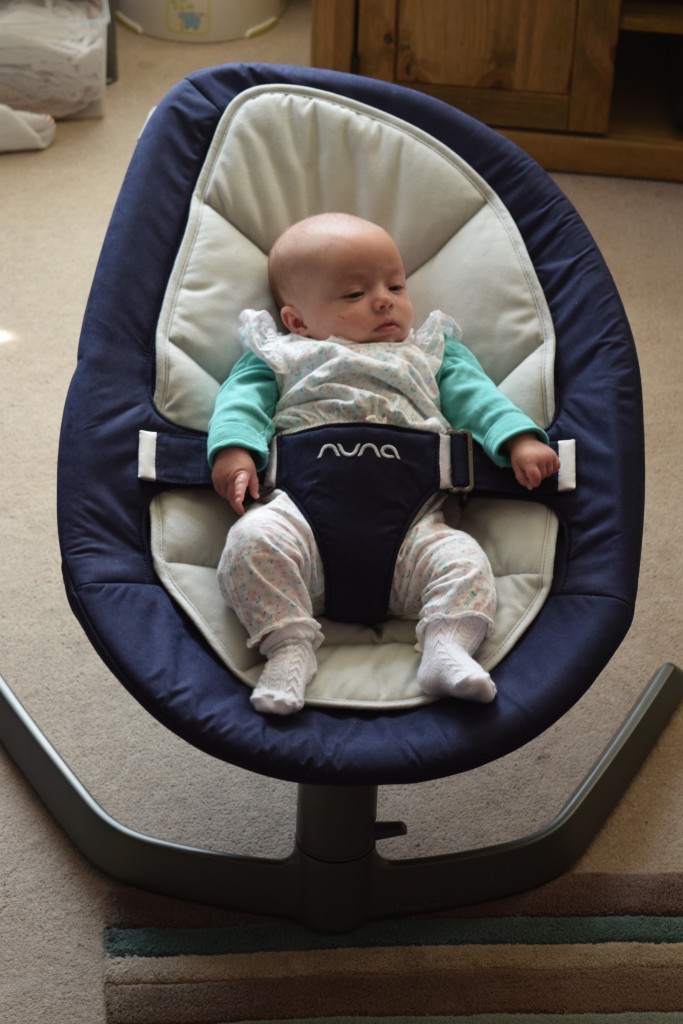 One of the most essential baby items has to be a baby seat or chair – somewhere you can put babies down for a sleep, or somewhere you can just safely leave them while you make a cup of tea or run to the loo. For us, having a reflux baby, it has also been a lifesaver having somewhere she can sit in a more upright position, as lying her down flat is a huge no unless you want endless crying and rivers of puke.
We have always liked the look of the Nuna Leaf, and after seeing it in person at the Baby Show this year I knew it was the one for us. Inspired by the carefree float of a leaf on a breeze, the LEAF baby seat treats your baby to a mesmerizing ride. The distinctive design–the only of its kind–was invented from baby's point of view and works at playtime, lunchtime and housework-for-mum time.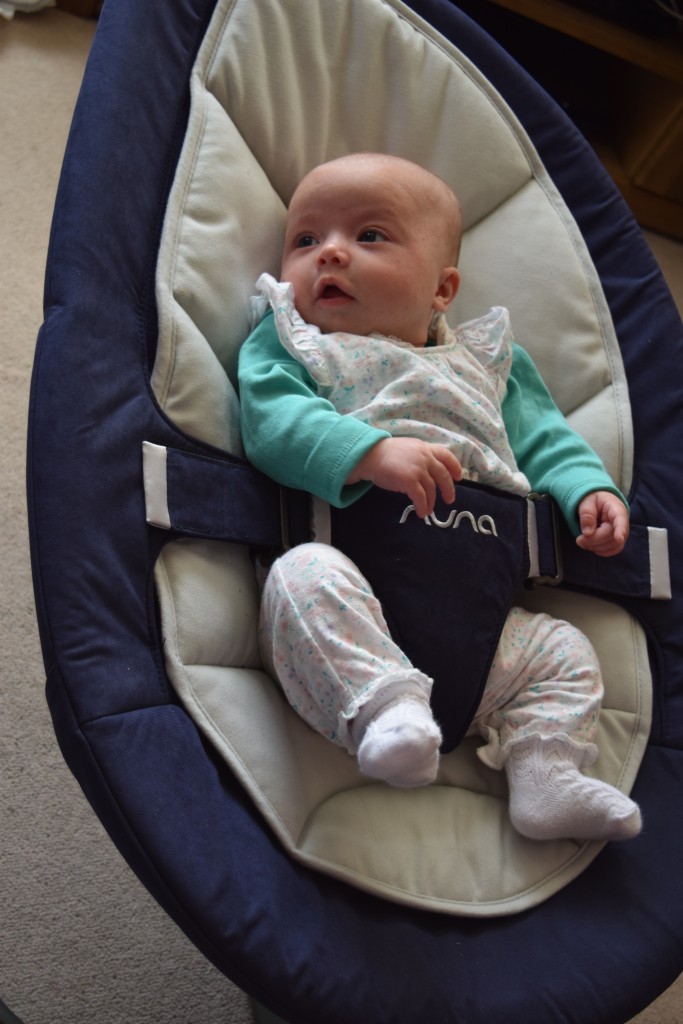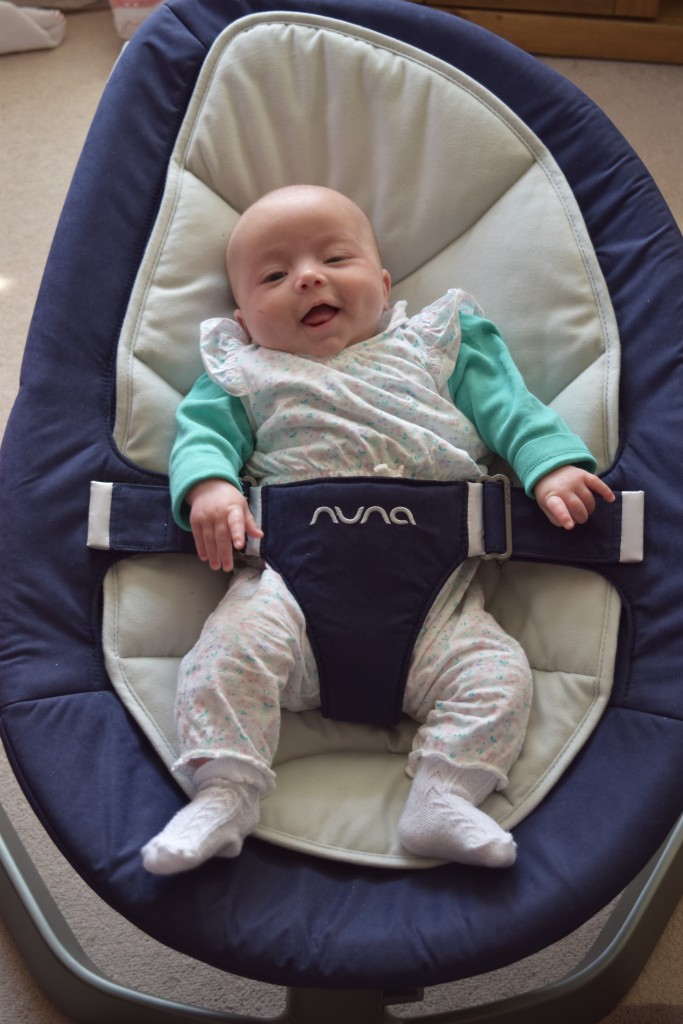 We loved the fact that it didn't have the traditional 'bouncy' movement of a lot of baby seats. Again, for a reflux baby jiggling is not the best idea. More rivers of puke. The LEAF has a motor free swinging action – the same sort of motion you would use if you were rocking your baby in your arms. Just give a gentle push to get the movement going, and it will continue to soothe your little one. No batteries, no buzzing, no noise. There is also a small lever on the front which you can push to one side to lock the seat into a stationary mode, which works well for older babies who just want a comfy seat to crash in after a busy day of playing.
The design works for us too – the modern, smooth style fits with our home, and the range of soft and gentle colours mean there is something for everyone. I am not a massive fan of bright patterns and loud colours, especially for newborns, and especially when we move into our new home, which will be an oasis of calm and serene colours – it just wouldn't fit. So the LEAF works from an aesthetic point of view too.
Of course the real test of a baby seat is whether the baby likes it. So once our LEAF arrived and was assembled – which takes less than 5 minutes – we popped Eliza in and set it rocking. She is usually a very clingy baby, who does like to be in your arms a lot, and a previous attempt at using a baby seat was a miserable failure. So we waited for the screaming to start. And waited. But she didn't scream. She sat happily in the LEAF, and eventually fell asleep. Result!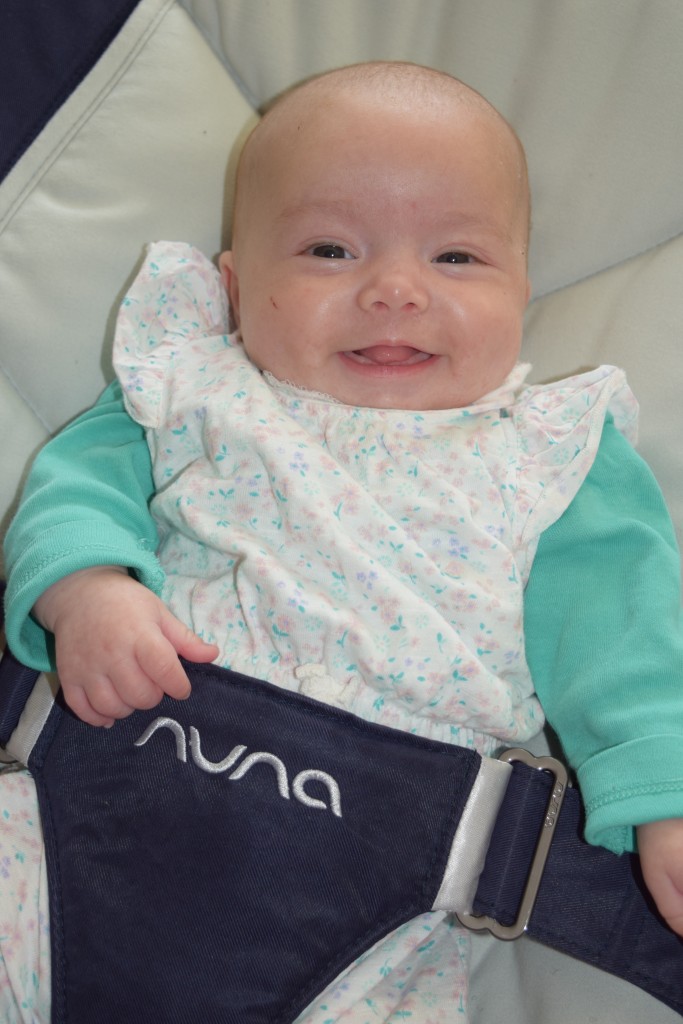 Since then we have used the LEAF on a daily basis, and it almost never fails to settle her off to sleep. I certainly think it has something to do with the gentle, natural motion – much different to the bouncing, vibrating options – which when you think about it must be quite stimulating?! Anyway, the LEAF is a hit, and it will be used for many years to come. That's another great thing about the Nuna LEAF – it is endurance tested up to a whopping 60kg, so can be used from newborn to child. In fact, when Eliza isn't using it, Max has claimed it as his own. He loves to chill out and watch CBeebies in it, and obviously finds it incredibly comfortable. I don't blame him – I quite fancy having a go myself. If only I weighed less than 60kg.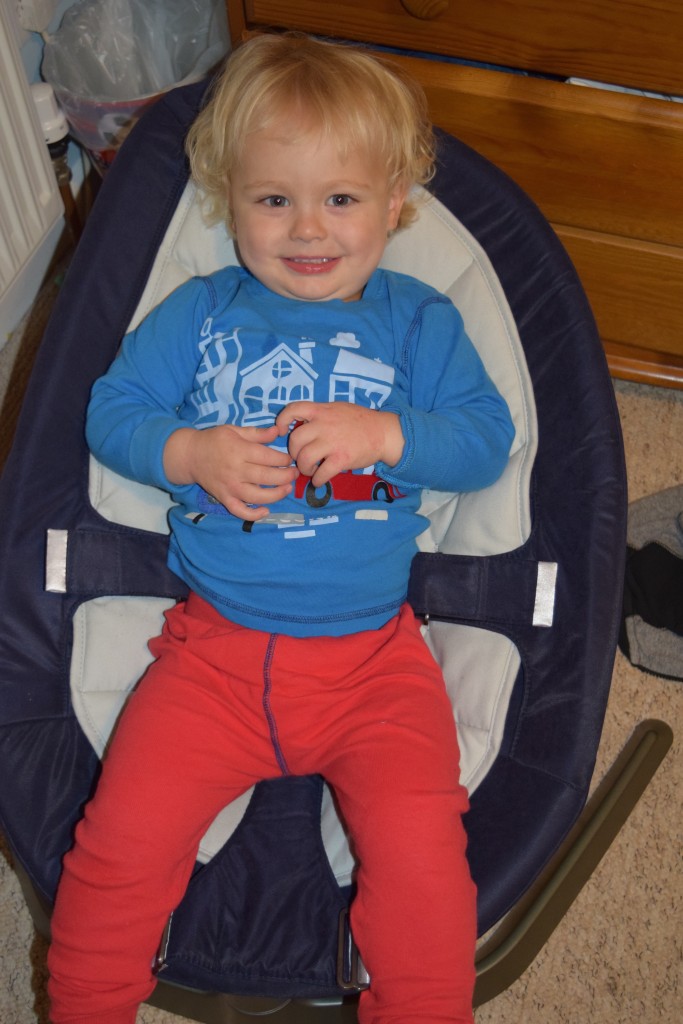 So would I recommend it? Yes, a hundred times yes. The price tag is slightly higher than your standard baby swing or chair, but that's because it isn't your standard baby swing or chair. It's so much more than that – it's a motor free motion baby seat, a first highchair, a playtime seat or a crash pad for older kids. It lasts such a long time that it is well worth the money, and it wipes out the need to replace your baby seat for another product as your child grows. The Nuna LEAF does it all.