This weeks project 365 has been a tough one to complete – we have been moving house from our property in with my parents as a temporary measure until our new house is built. I can't say it's been easy but it's a necessity for now!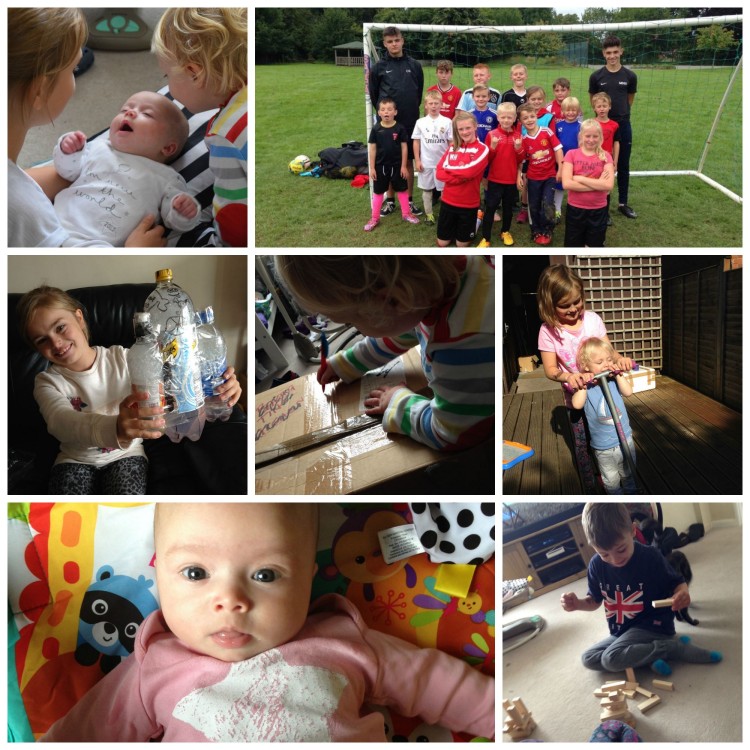 Day 235 – Sibling love.
Day 236 – Gemma and Jacob spent another day at the football roadshow today, they really do enjoy it.
Day 237 – Gemma made a rocket from all the old bottles she found.
Day 238 – Max has been helping to label the boxes ready for moving.
Day 239 – Gemma has been trying to teach Max how to ride a scooter.
Day 240 – Moving day, so a very quick picture of Eliza watching everything that was going on!
Day 241 – Playing Jenga – the only game they could find amongst all the boxes.