Fisher Price never fail to offer something for all ages, from tiny tots to toddlers and beyond. One of their latest toys is the Little People Skyway which Max has been putting through its paces.
The first thing I will say is – it's a big toy. If you are stuck for space, maybe think twice about this one. We are lucky enough to have a decent sized playroom, so for us it wasn't an issue. Standing at over 3 feet tall, this toddler toy is perfect for any little fans of cars and fast paced action.
Building it doesn't take long. It comes in several pieces, and needs to be screwed together – it's a bit fiddly, and took about half an hour in total – it may have taken us less time if we didn't have a little helper 😉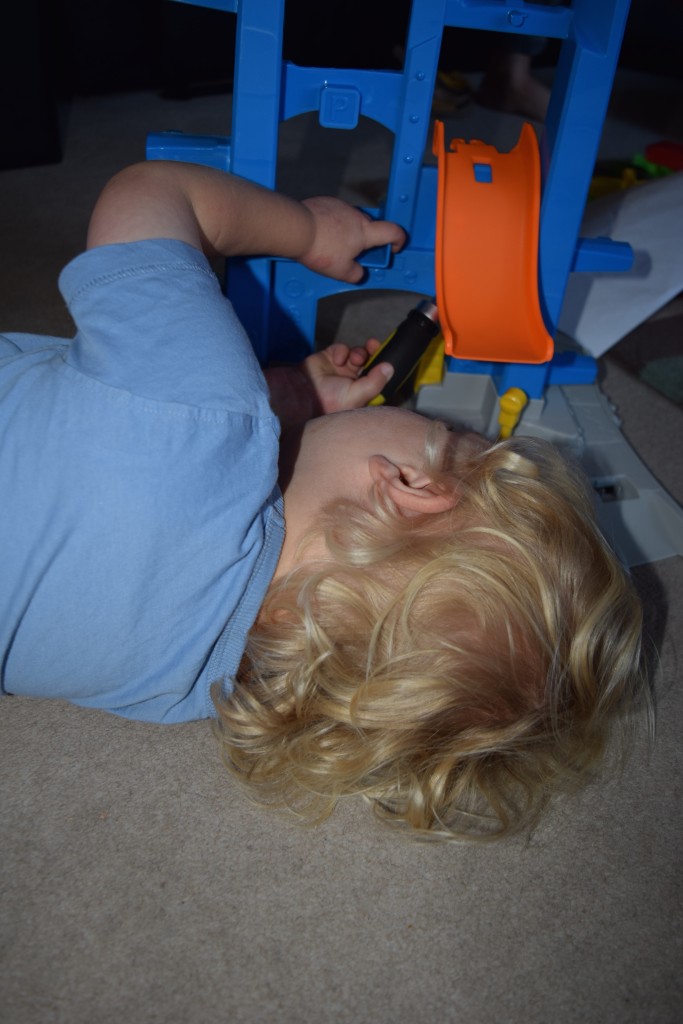 Once built, it is easy to use – Max didn't need to be shown or have it explained to him. You simply pop one of the 2 cars onto the ramp at the top of the Skyway and watch it race down the spirals. It will shoot out at the bottom in one of three different spots, depending on which way the flip switches are facing. You can change these yourself to direct the cars, or you can leave it to happen automatically. Max loves to leave them to happen on their own as it means he never knows where the car will end up!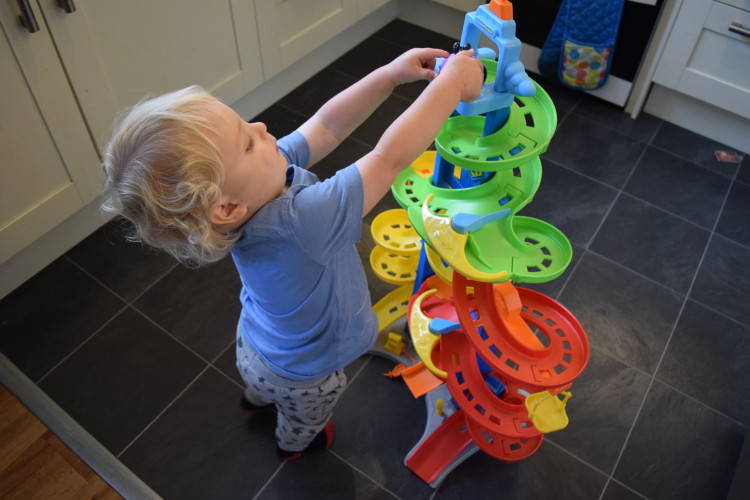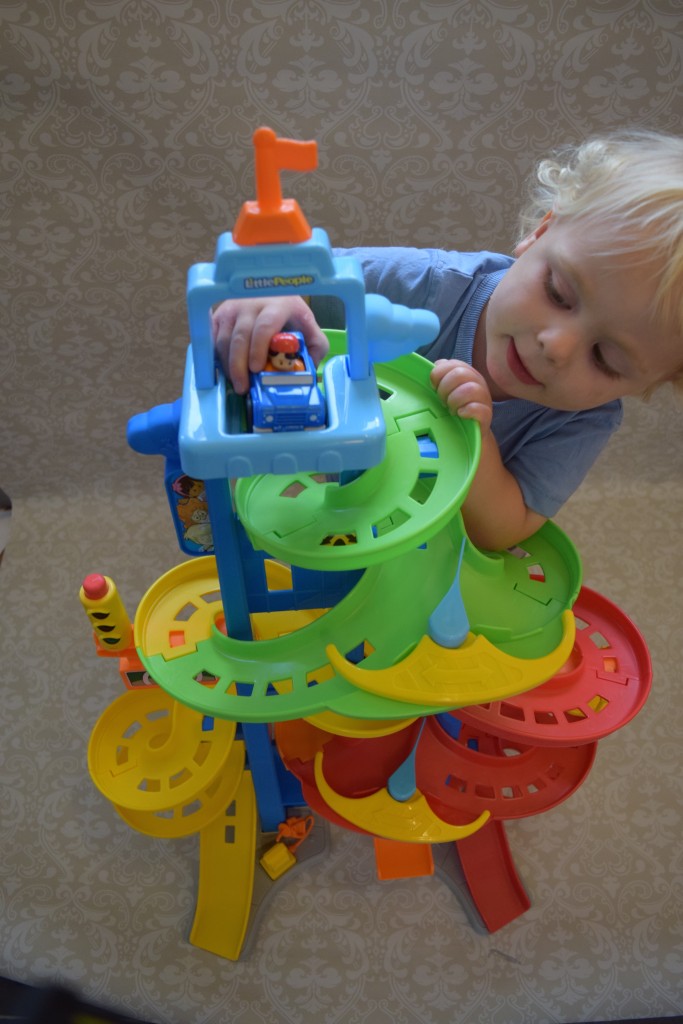 There are lots of little extras too – a crane for lifting the cars to the top, a stop sign for traffic control, a petrol pump for essential refuelling and a parking meter and traffic lights too. Max can change the colour of the traffic lights by twisting the base – he loves doing this, although the cars have been known to ignore a red light 😉
As with all Fisher Price toys, everything is designed perfectly for the age the toy is targeted at. The cars are just the right size for little hands to hold, the switches and added extras are all chunky and smooth to move. It encourages imaginative and creative play, as well as being able to be adapted to use with other small world and Little People sets and accessories. It is targeted at children aged 18 months – 5 years, and at 2 I think Max is the perfect age for it. It holds his attention for a reasonable amount of time, and is something he goes back to again and again. Even Jacob and Gemma (aged 7 and 9) enjoyed a sneaky play on this too.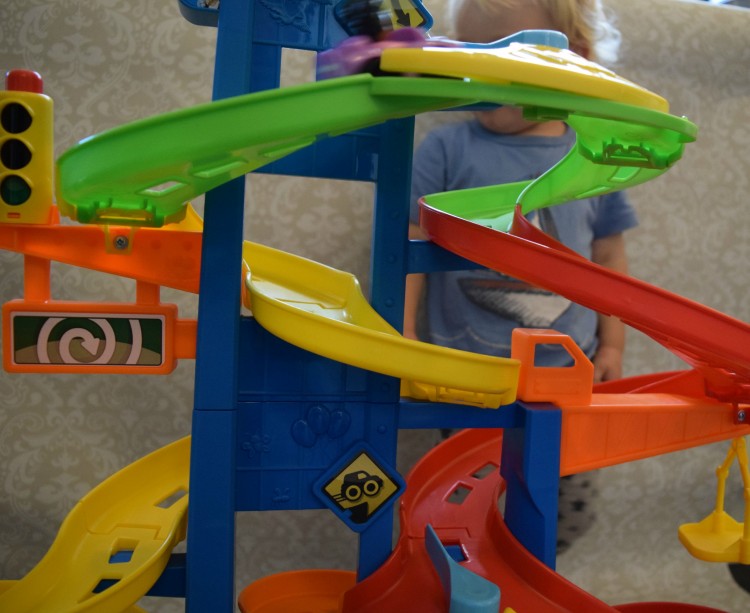 Would I recommend it? Yes I would, as long as you have the room. It is available from Toys R Us for £42.99, which I think is reasonable considering the size and the longevity. It would make a lovely Christmas gift too.