Not long ago, I received a very exciting email – I had been chosen as a Pink Lining Ambassador. I have to say I was over the moon. I have always been a Pink Lining fan, and have previously reviewed their Mama et Bebe changing bag, as well as the gorgeous sleeping bag from their nursery range. Cue huge excitement when I was told I could choose a bag from the brand new range – and several hours debating over designs! I finally settled on the Not so Plain Jane bag in the Cream Butterflies on Navy pattern. Classic, timeless and suitable to use with any of my pushchairs !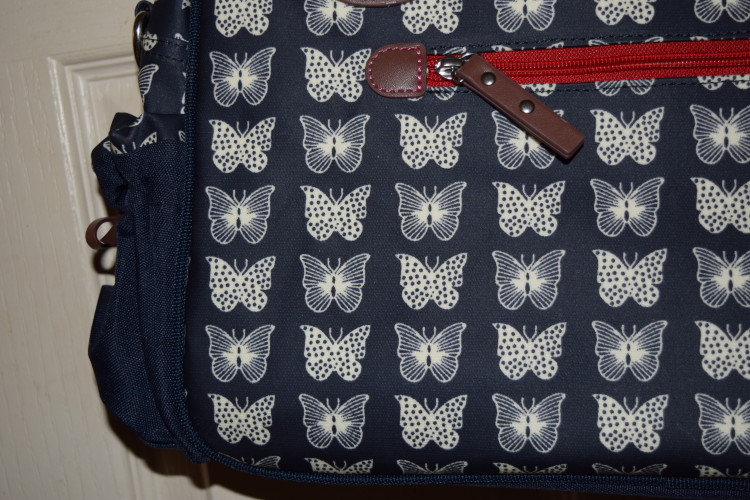 The design doesn't disappoint. It's a very dark navy and the cream butterflies really stand out. I also love the red zip, which just adds that pop of colour. In contrast to the traditional Pink Lining bags, this one doesn't have a bright, bold front pocket design – as the name suggests it is a much plainer bag, but by no means less gorgeous.
The Not so Plain Jane still has all the usual Pink Lining changing bag features – the insulated bottle pockets, interior organiser pockets, key fob, changing mat, wet bag, mirror and adjustable shoulder strap. You can choose to hang your bag over the handlebar of the pram as shown below, or clip it onto the handlebar with the shorter hand straps and secure it there with a popper. (I know you aren't supposed to hand changing bags on pushchairs, but you show me a parent who doesn't…)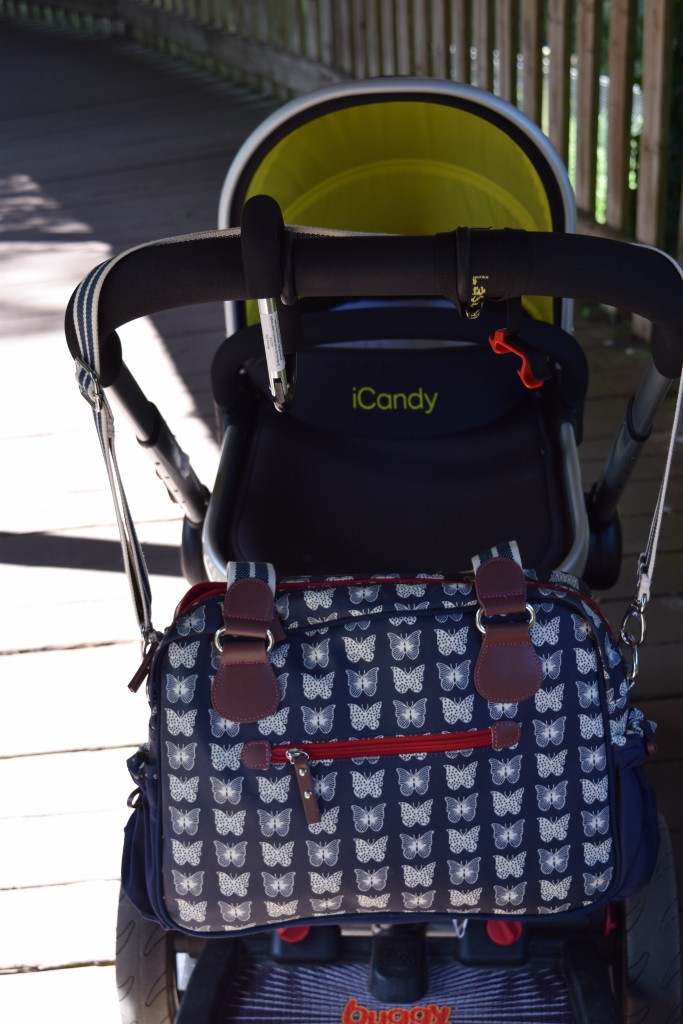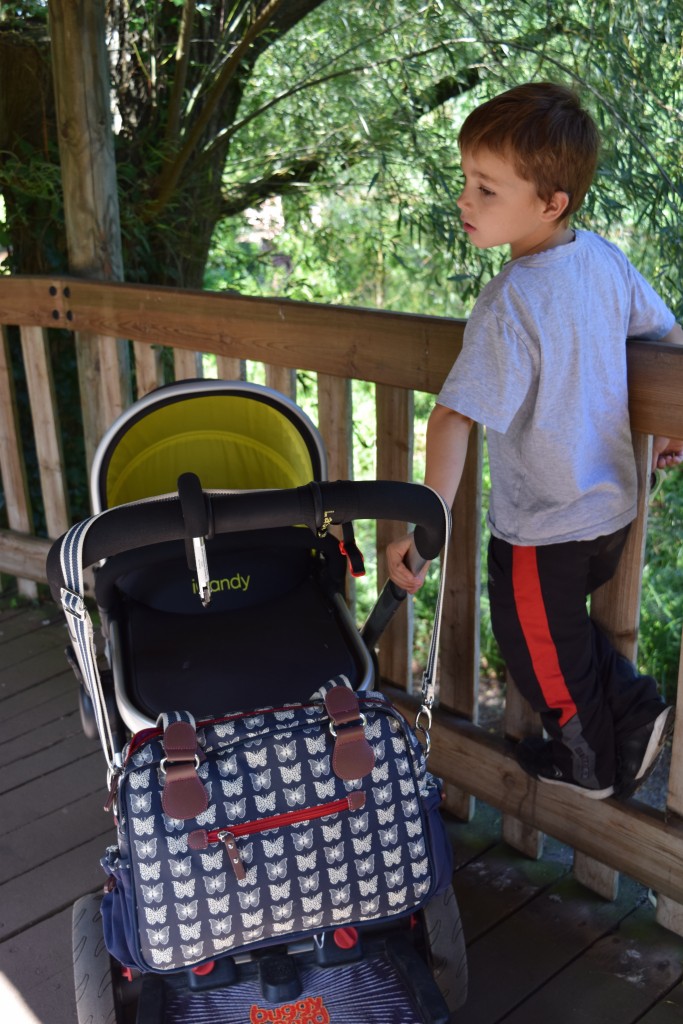 The bag is ever so spacious. We recently went on a family day out to the zoo with all 4 children. As well as all the essentials for a newborn – nappies, wipes, bottles, spare clothes and muslins, there was also room for toddler essentials – more nappies and spare clothes, plus drinks and snacks for everyone. It really is amazing how much you can cram in! Even when full it doesn't feel overly heavy, and the weight seems to be evenly distributed so it is still easy to carry about.
The perfect bag for a newborn, or for a busy family, the Pink Lining Not So Plain Jane gets a thumbs up from us. It is pretty yet practical, spacious yet portable. It works for a quick trip to the shops or a full day out with the kids. If you are in the market for a new changing bag, or thinking about a gift for an expectant friend or family member, then Pink Lining is well worth checking out.