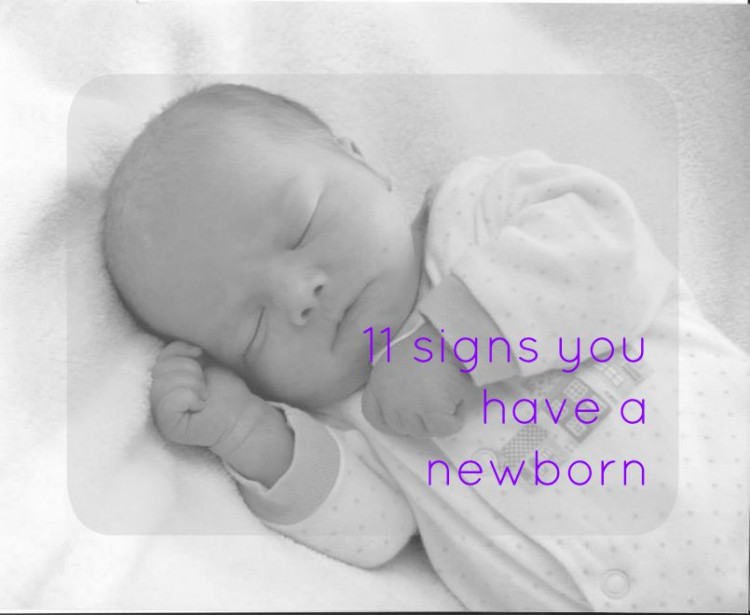 1. You realise it is 2pm and you are still in your pyjamas and dressing gown with baby puke on your shoulder – and you just don't care.
2. You can't remember the last time you had a shower.
3. You also can't remember the last time you drank a cup of tea that wasn't cold or hasn't been reheated in the microwave 4 times.
4. Someone has to cut your dinner up into bitesize pieces so you can eat one handed while feeding the baby.
5. You have worn the same leggings 3 days running as you have run out of clean clothes and not had chance to do the laundry.
6. Said leggings are stuck to your legs because the nappy leaked…
7. You finally get a chance to make a cup of tea and you put milk in the cupboard, tea in the fridge and sit down holding the sugar. Then cry about it.
8. You rescue a top from the washing basket, wipe it off with a baby wipe and put it back on. Because you still haven't had time to do the laundry.
9. You find yourself standing in Tesco rocking the trolley. Even when your baby isn't in it.
10. You have perfected the art of ninja duck and roll because your precious little angel opened their little eyes whilst you were watching them sleep.
11. You realise it is all worth it. No matter what you're doing, you're doing it right for you and your baby. #ParentOn