When I was little, I remember birthday parties being nothing more than pass the parcel in layers of newspaper, a game of musical bumps and a bowl of jelly and icecream. And we loved it. We didn't need anything more. But lately, kids parties have become something of a competitive sport, with parents trying to outdo each other, and huge amounts of money being ploughed into themed bashes and the private hire of theme parks.
SunLife's recent research into household income and spending in the UK revealed that as many as 8 out of 10 families with a child under 16 throw a birthday party – and most spend around £100 on it. Even that seems quite steep to me – the most we have spent is around £50 – but I know parents who have spent much, much more on extravagant parties. We recently went to the birthday celebration of a 7 year old which featured a pen full of farm animals in the garden – which the children couldn't have cared less about. They spent the whole 2 hours tearing around the grass with a football, only stopping to refuel on party rings and jam sandwiches.
I know birthdays are a cause for celebration – but what's wrong with a cake, some candles and a few games in the garden? Or am I just old fashioned? Would love to know what you think.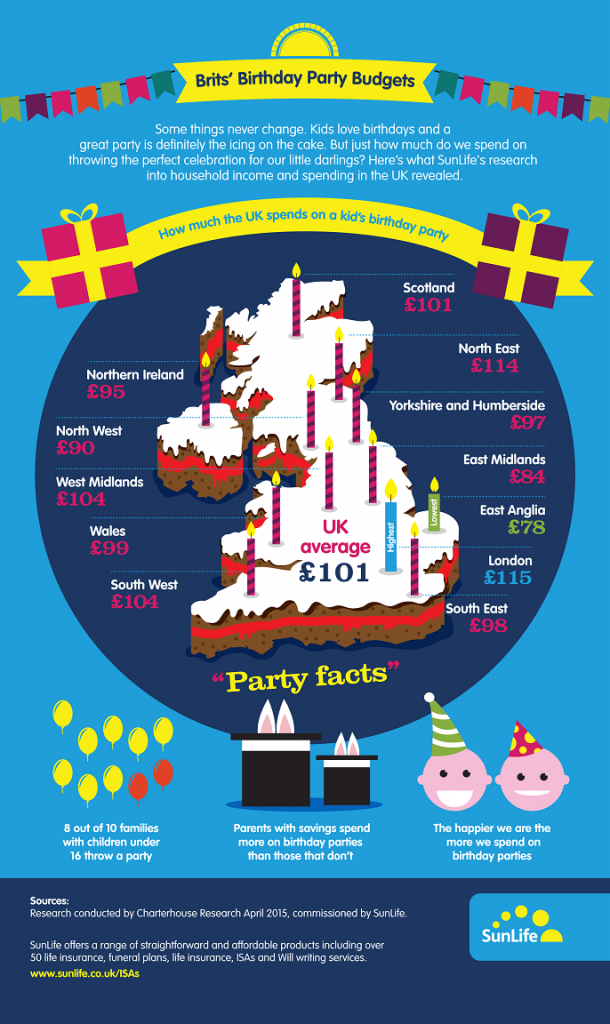 * This is a collaborative post *