I don't know what it's like where you live, but down here in Devon it is feeling decidedly wintry – over the last couple of weeks the temperature has really dropped, and although we have still had a few bright, sunny days they have been accompanied by frost and a bitter wind. The wooly hats and gloves have been dug out, and I have started to think about ways to keep Eliza warm in the mornings when we do a cold nursery run at 8am. She has a lovely thick footmuff on her iCandy Peach All Terrain for when we are out and about during the day, but she needed something suitable for the car seat, to keep the chill off on those frosty mornings.
The Babybundle Snuggletoes footmuff has solved the problem for us. A universal footmuff that will fit all car seats and pushchairs, the super soft fleecey fabric keeps Eliza cosy and snug no matter what the weather.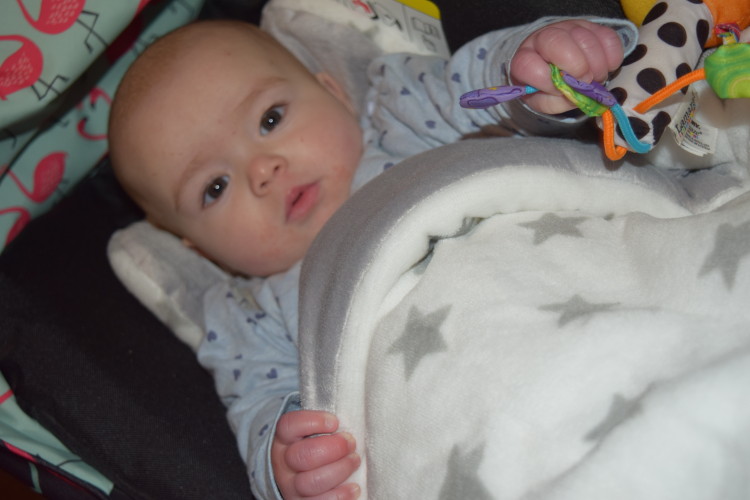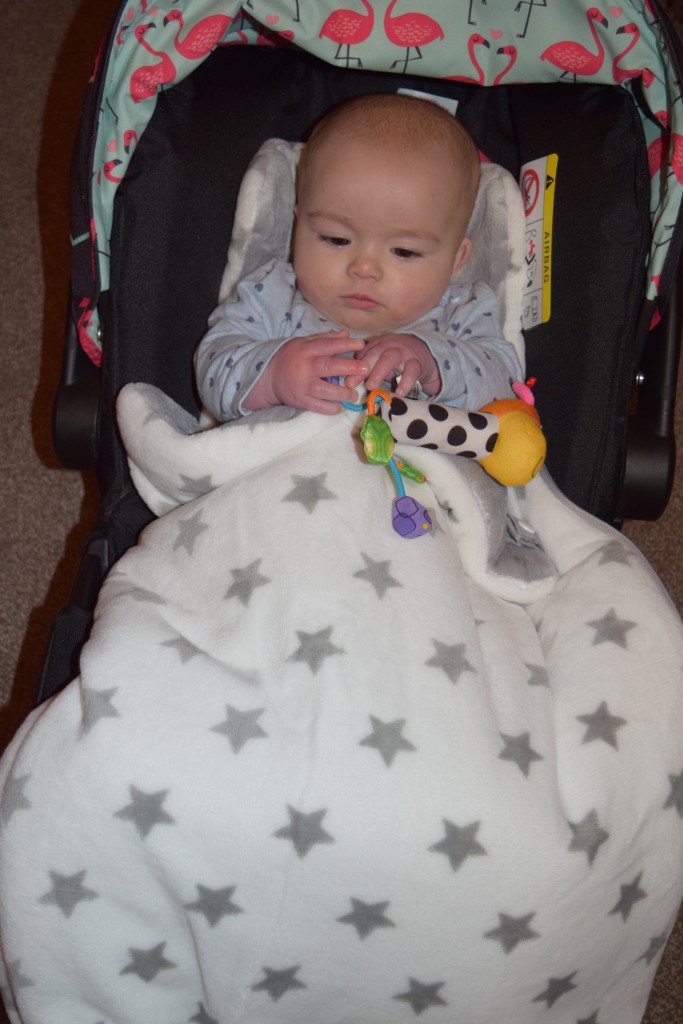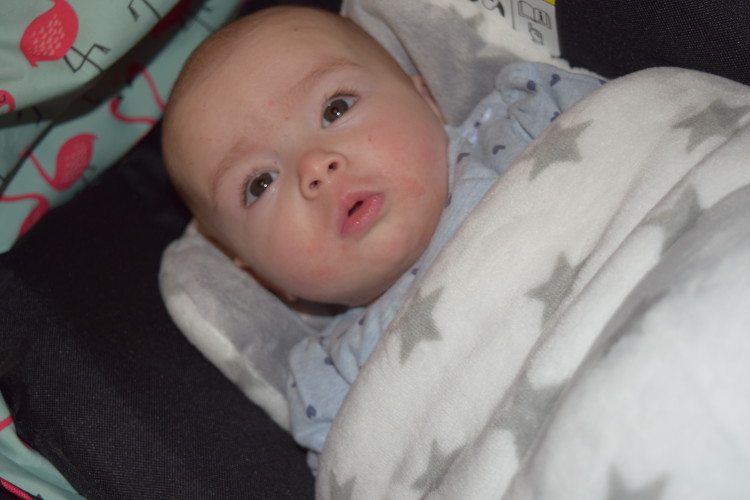 The Snuggletoes footmuff has a removable top layer, so you can simply zip it off if your little one gets too warm – we have found this really useful in the car. We have the top layer on when we first get in and it is cold – often by the time we have reached nursery the car has warmed up and we will remove the cover. We can even do this without waking Eliza, which is a real bonus! It also means that we will be able to use the base layer as a liner during the warmer months.
It's super easy to fit too – there are velcro openings to pop it on and off, and it is compatible with 3 and 5 point harnesses. I love the fact that I can move it from car seat to pushchair so easily – it means that if we are on a day out and will be taking Eliza in and out of car seat and stroller, we can simply undo the Snuggletoes and transfer it.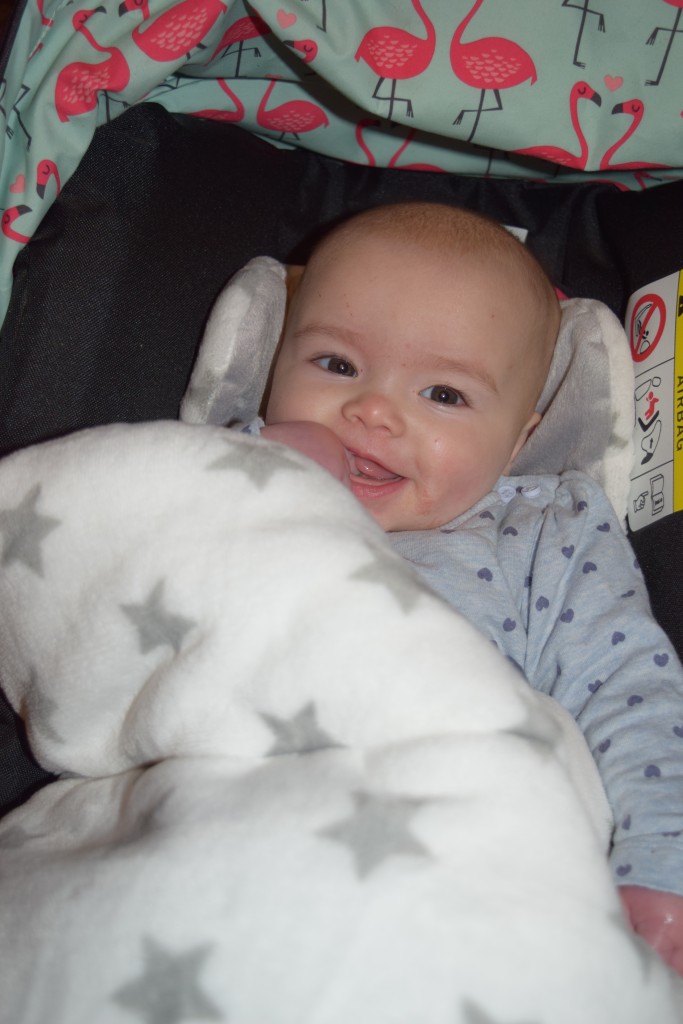 I also really love the unisex star design. I am a huge star lover anyway, and so this print, combined with the gorgeously soft colours and luxurious fabrics makes it a real winner in my book!
You can win a Babybundle Snuggletoes footmuff in this giveaway – all you have to do is enter on the rafflecopter form below. Good luck!
Terms and conditions. Open to UK residents, giveaway ends on 30/12/15. Winner will be randomly selected from all correctly completed entries and contacted by email. Winner should claim their prize within 10 days or it may be redrawn. By entering the giveaway you agree to be contacted by Babybundle, and prize will be supplied directly by them. More competitions at ThePrizeFinder
For more chances to win Babybundle prizes, pop over to Write like no one's watching tomorrow!