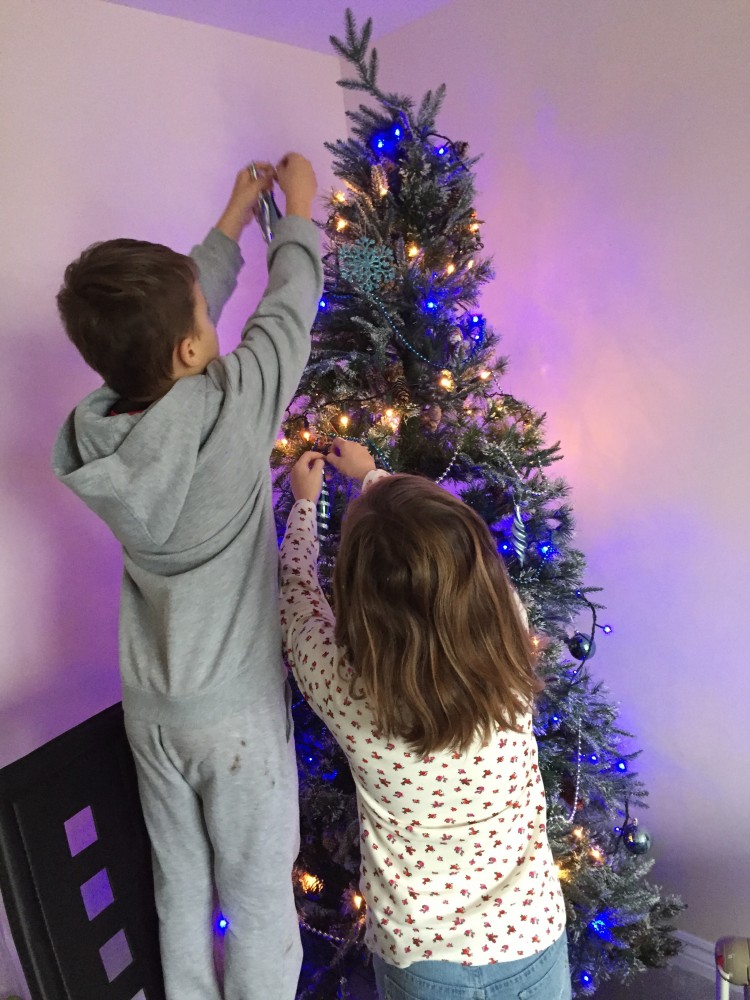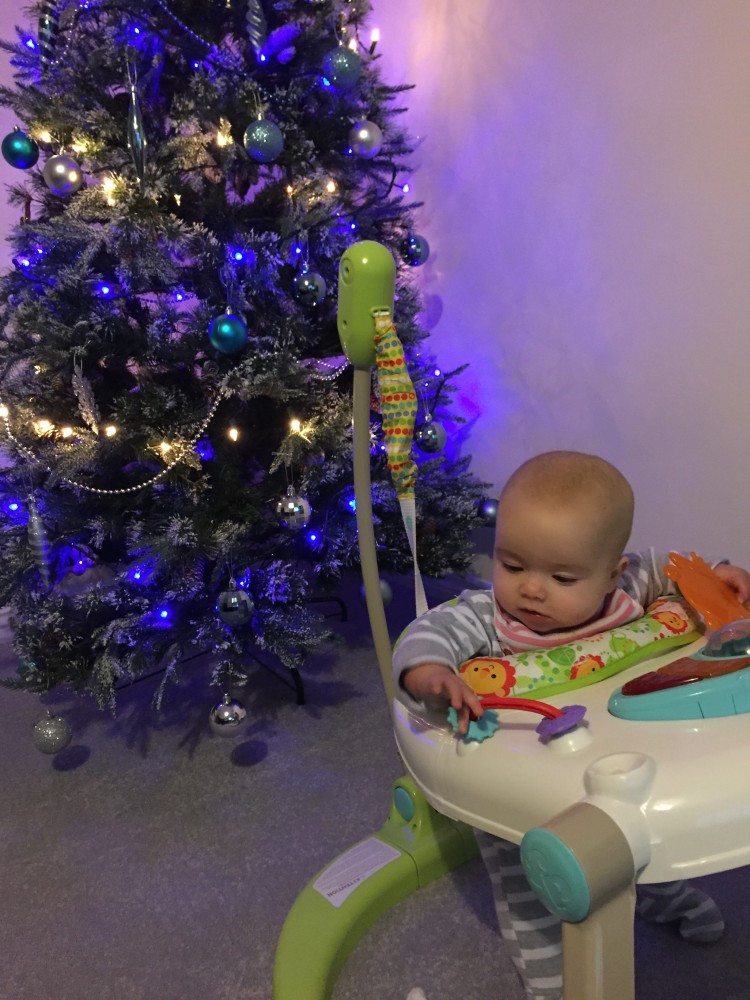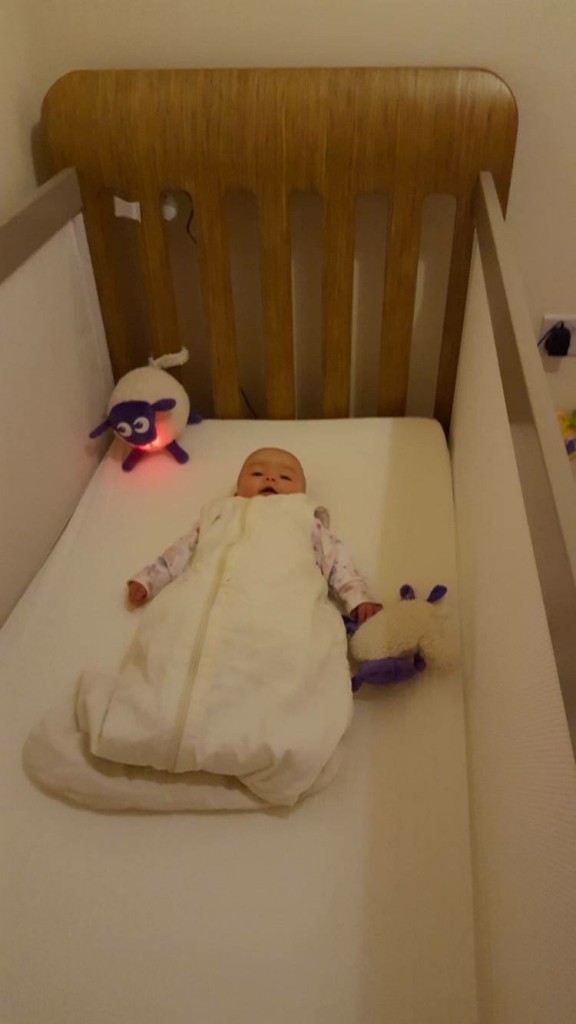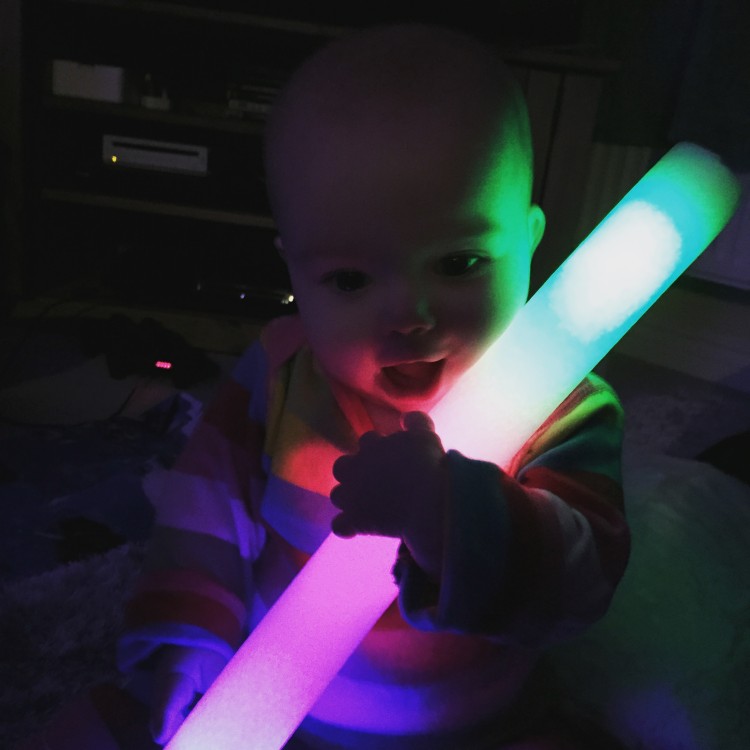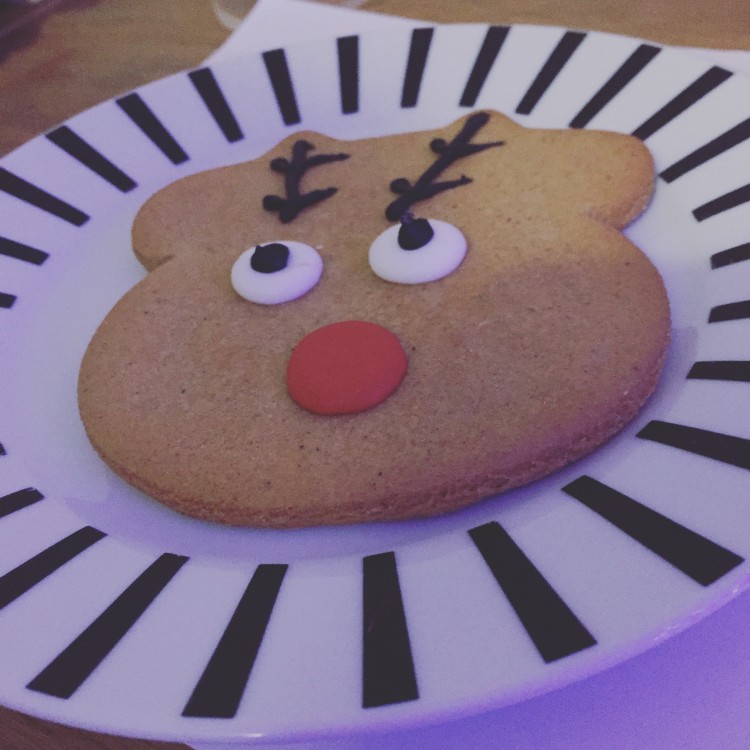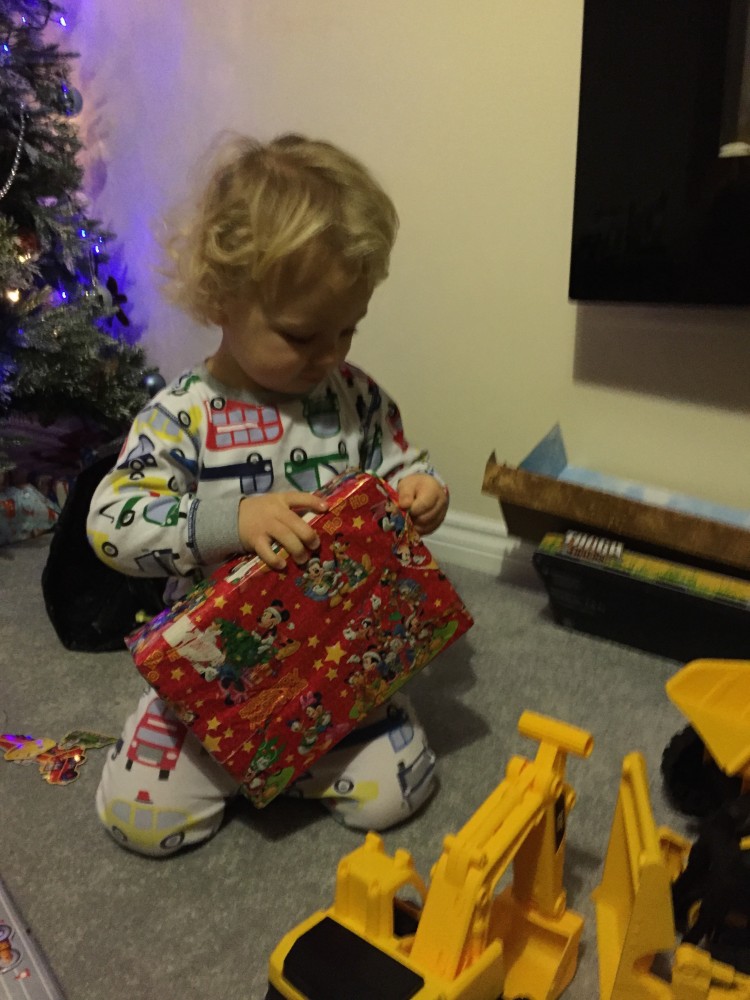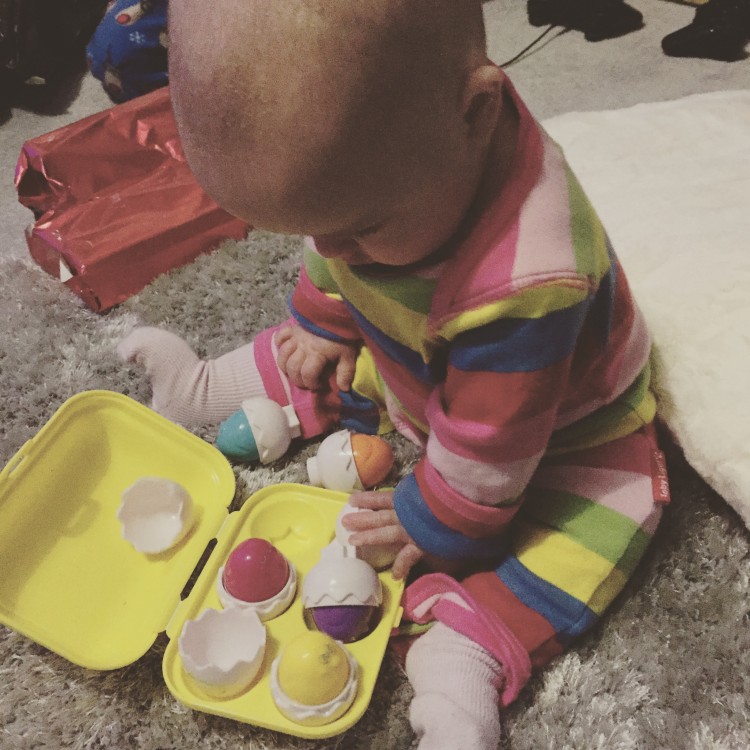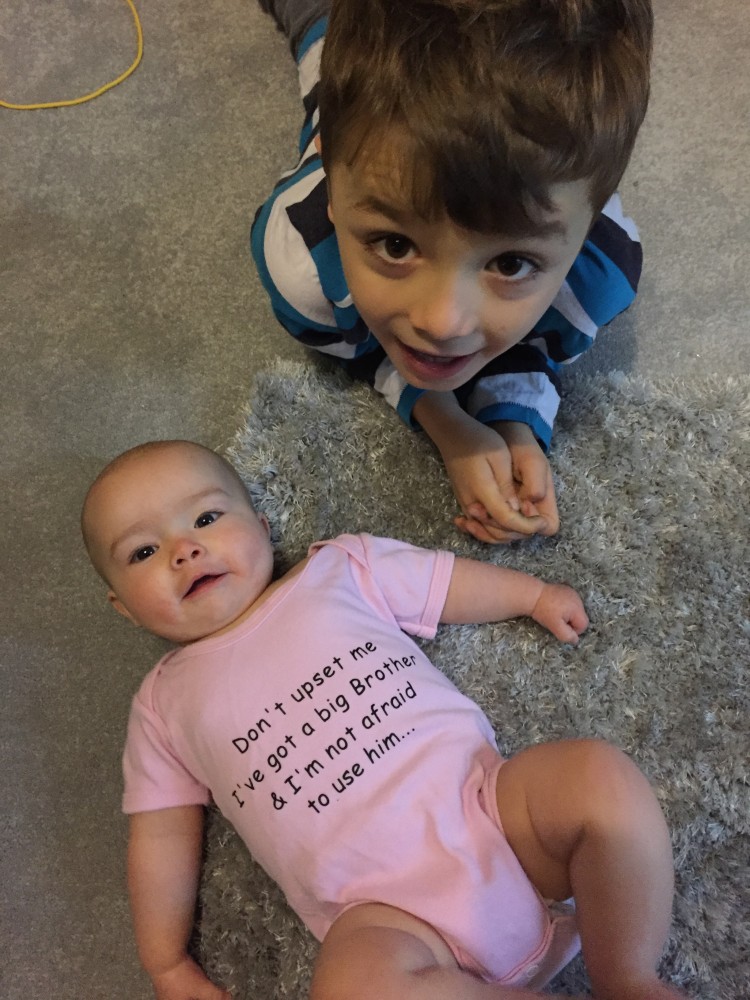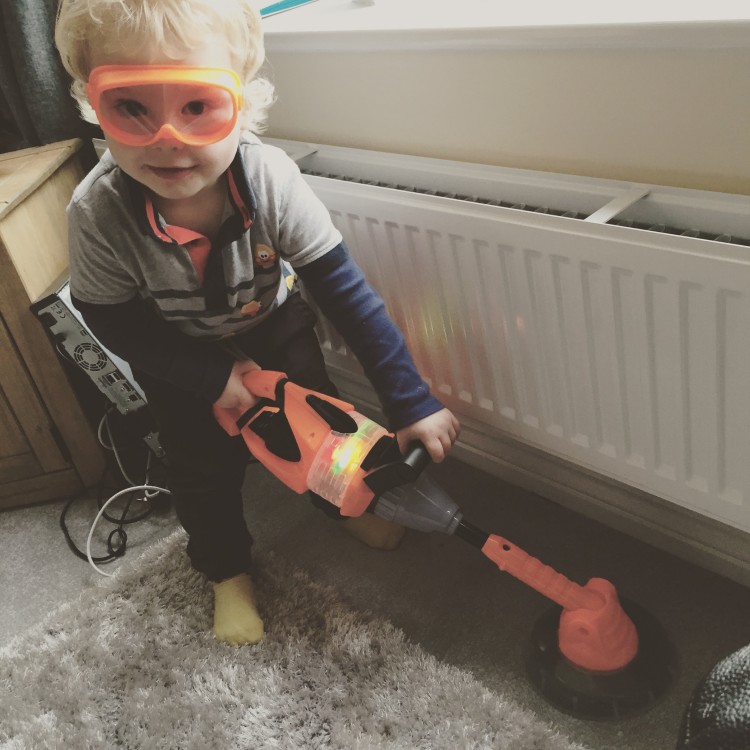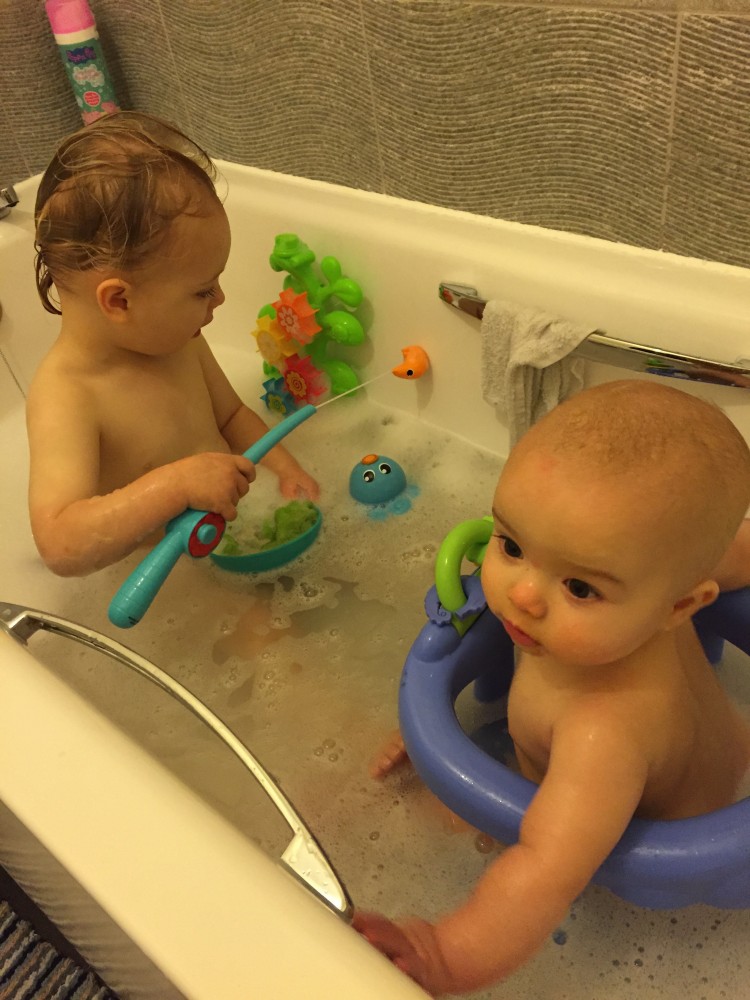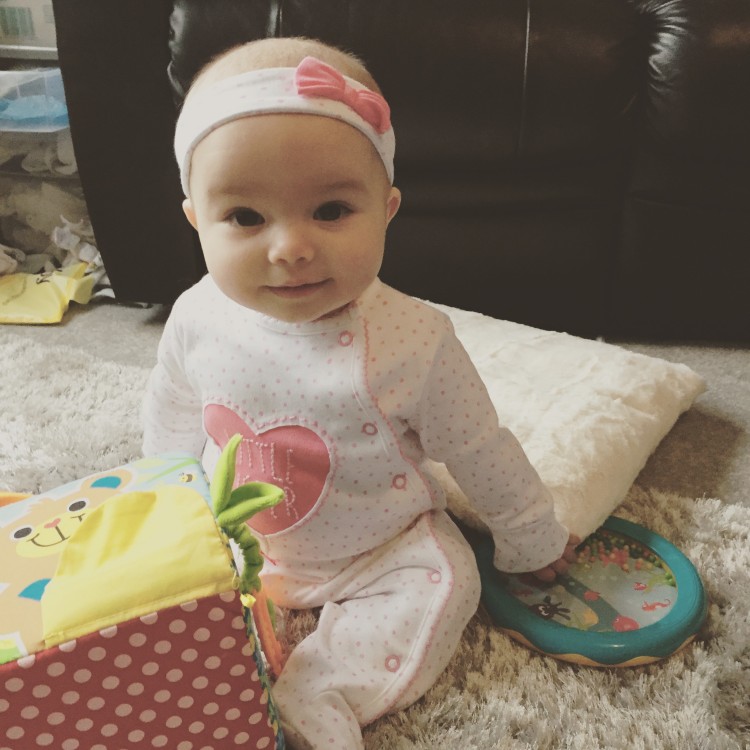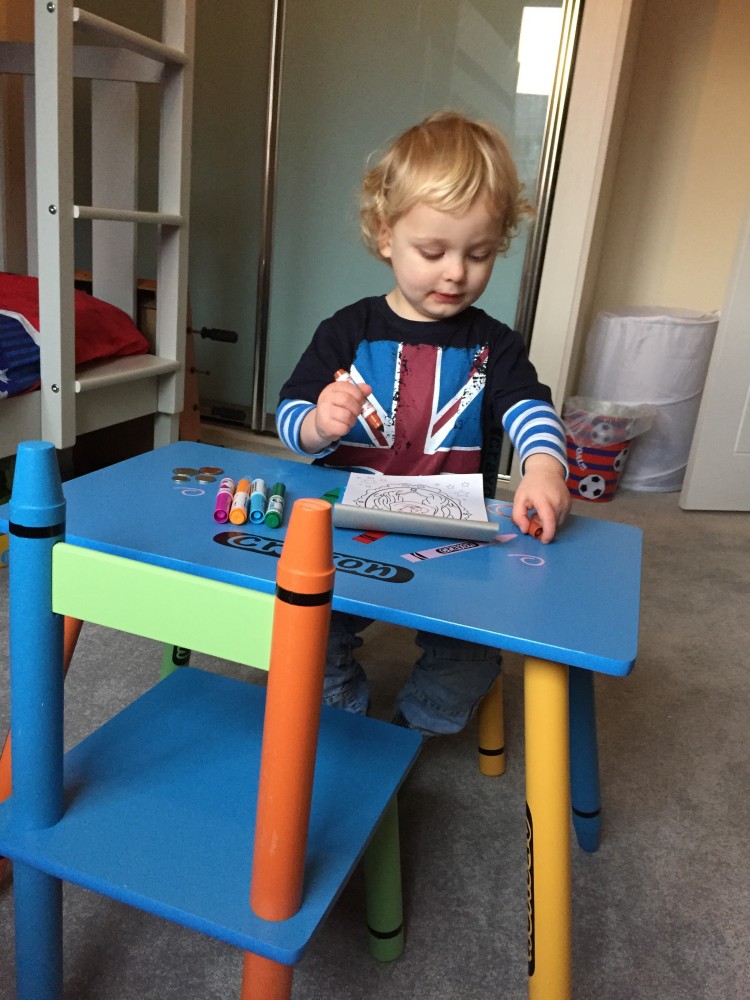 Day 347 – Our first morning in the new house, and the first time Eliza has been able to try out her new highchair, as it has been in storage for months! It's a hit, and we love having her sat at the table with us.
Day 348 – The children really wanted to put the Christmas tree up, so we dug it out of the garage and let them decorate it.
Day 349 – I am glad the kids made us put the tree up. It already feels more homely and festive here.
Day 350 – Kevin built Eliza's cot bed and we put her in her own room for the first time – she's growing up so fast!
Day 351 – Eliza loves her sensory toys, especially this light tube.
Day 352 – Christmas Eve, and we left a Rudolph cookie for Santa!
Day 353 – Merry Christmas! The children had some amazing presents, and we had a lovely day together in our new home.
Day 354 – One excited little boy ready for Boxing Day!
Day 355 – Enjoying some of their new presents this morning – Eliza loves her squeaky eggs.
Day 356 – Teething is in full force here, and she always has something in her mouth!
Day 357 – Jacob adores his baby sister. I love watching their relationship develop.
Day 358 – We got this gorgeous blanket from a very talented blogger – The Boy and Me. It brightens up every trip out.
Day 359 – Max spent some of his Christmas money on this toy strimmer. He absolutely loves it.
Day 360 – We were sent this stocking just before Christmas – I couldn't resist a little baby in stocking pic!
Day 361 – I don't know who gets wetter at bath time – the little ones or me!
Day 362 – Eliza was looking very pretty today.
Day 363 – This little colouring table has been a real hit with Max. It's in the boys bedroom so they can draw and colour whenever they feel like it.
Day 364 – Gemma used her Christmas money to get her ears pierced. She has wanted them done for a long time – she turns 10 in a couple of weeks time and we felt she was old enough now.
Day 365 – Cool dud listening to some music!