If you follow me on social media you will probably already know we have a new addition to the family. Meet Bella.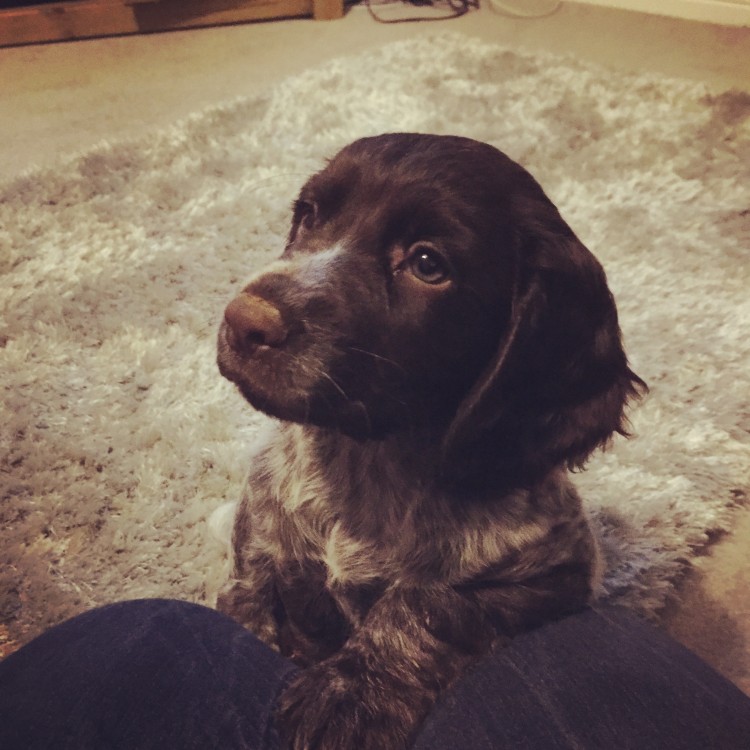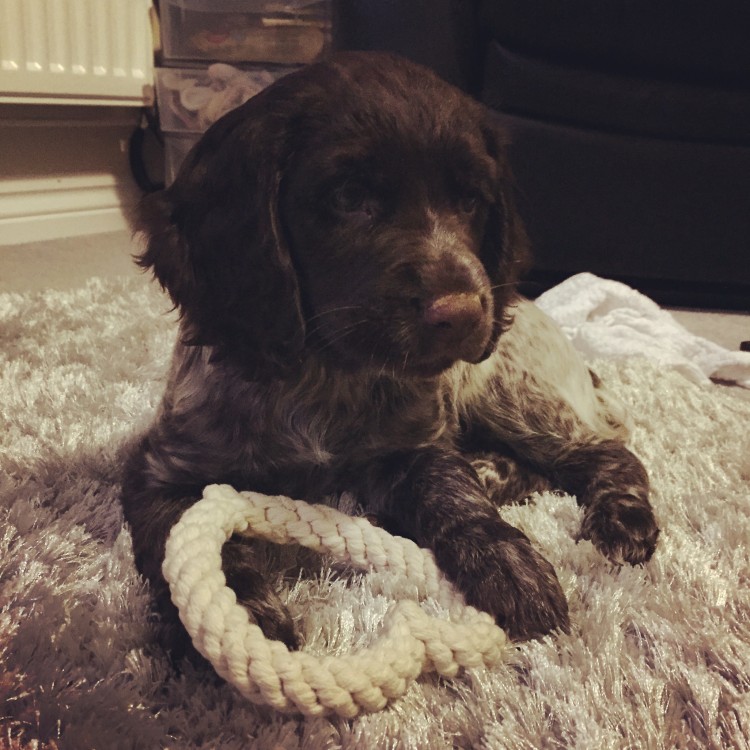 Bella joined our family back in January. We had spent many months discussing the decision, and it is not one we took lightly. Dogs are a huge commitment – physically, practically, emotionally and financially. We factored in the cost – both the original outlay and the regular payments such as food, injections, worming and flea treatments, insurance and toys. We discussed the decision with the children – it was no good if Kevin and I were on board but the children didn't want a pet. We discussed what we would do should unexpected vets bills arise, should we decide to go on holiday, who would be responsible for the exercise and where she would sleep, eat and play in our new house.
We finally took the plunge, contacted a Kennel Club approved breeder in our area and put our names down for the next litter. It wasn't long before we received a call to say the puppies had arrived, and Kevin and I went off to see them – we didn't want to take the children until we were 100% sure.
Of course, we fell in love with this little chocolate and white bundle of fluff, and paid our deposit. A few weeks later, Bella joined our family. Choosing pet names is hard, but she looked like a Bella as soon as we set eyes on her. She settled in well, establishing a strong bond with Max and Eliza – I think she sees herself as their protector.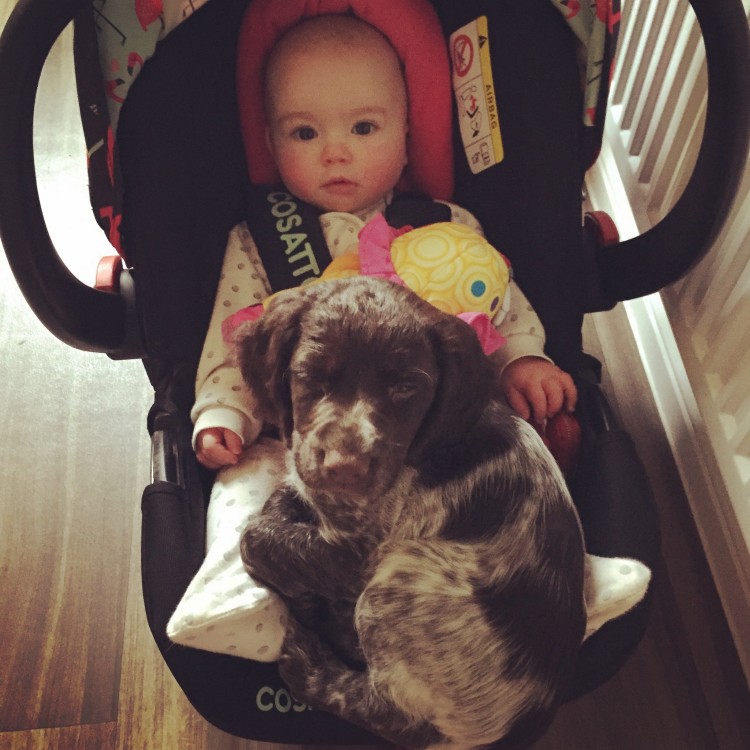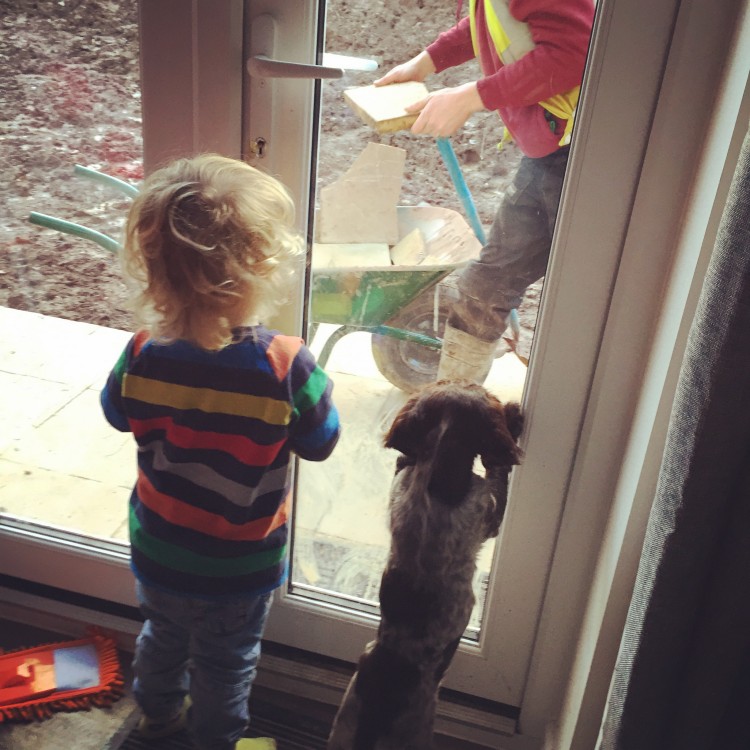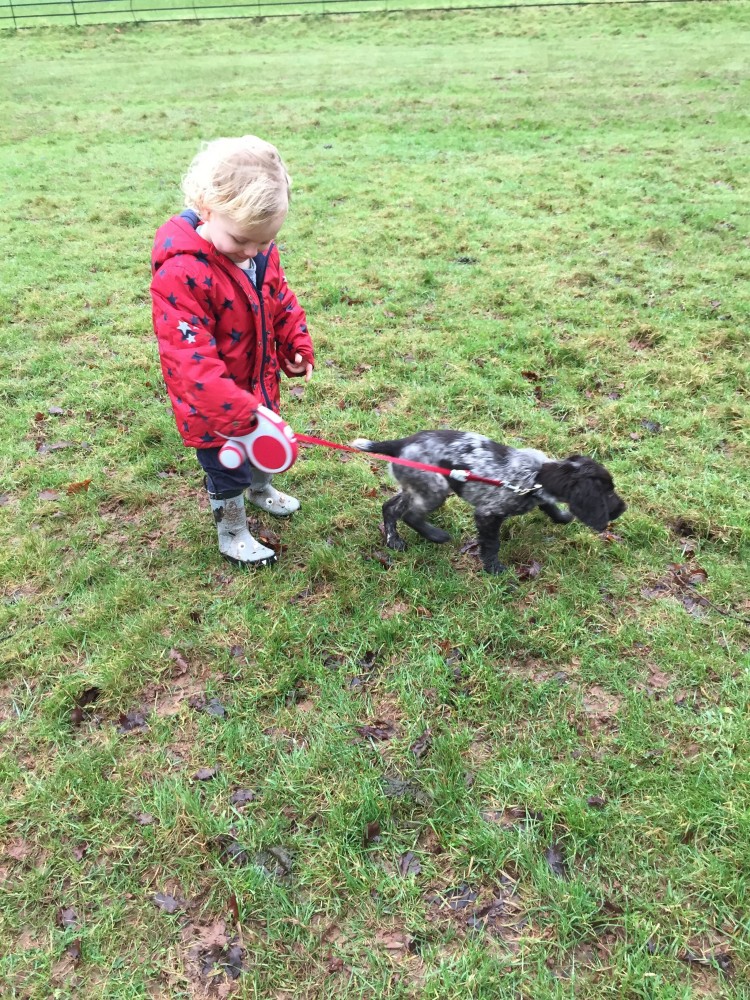 She is a typical spaniel in that she loves to be outdoors. She is happiest knee deep in mud with her nose to the ground, sniffing out tracks and following them around the woods. She is incredibly well behaved and very people centred – we have had no issues with her being off the lead or coming back when called.
At home, she has definitely found her place as one of the family. She is well loved by everyone, and can always be found in any patch of sun filtering through the windows. I can't imagine life without her here now.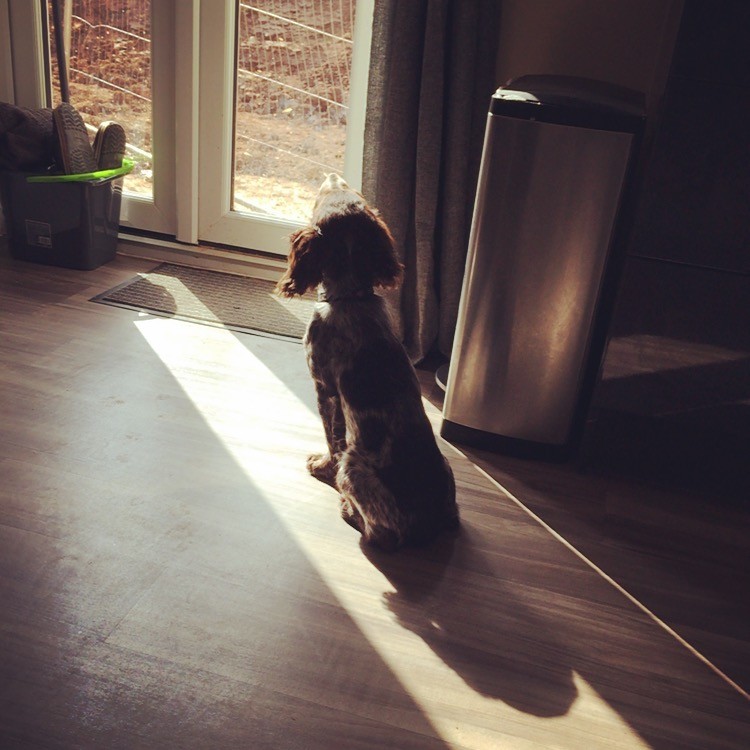 Do you have a dog? I would love to see your pictures, and hear your pet stories!