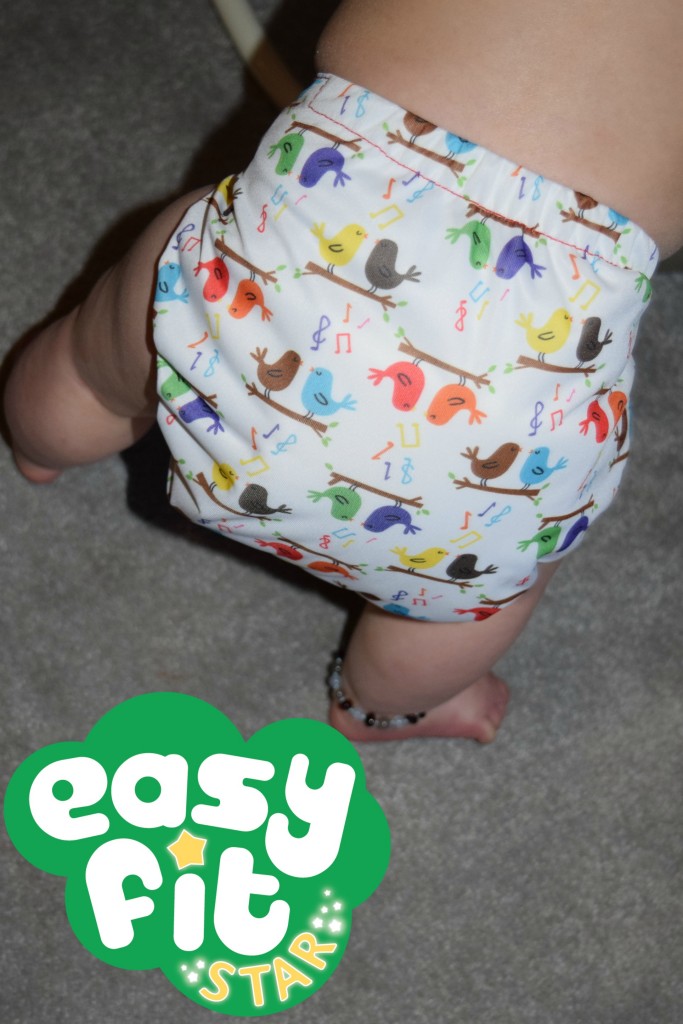 As many of you will know, we are a Tots Bots family. We have used a lot of the Tots Bots nappy range over the years, sticking with Easyfits for the day and Bamboozles for the night. More recently, we have added the PeeNut to our stash, and this has become my personal favourite – until now. Say hello to the all new Easyfit Star.
The Easyfit Star is an all in one nappy, meaning you can just pop it on and off much like a disposable. All you need is a nappy, a liner and a baby! Lie the liner (disposable or washable) on to the inside of the nappy, fasten it around the waist with velcro tabs and away you go.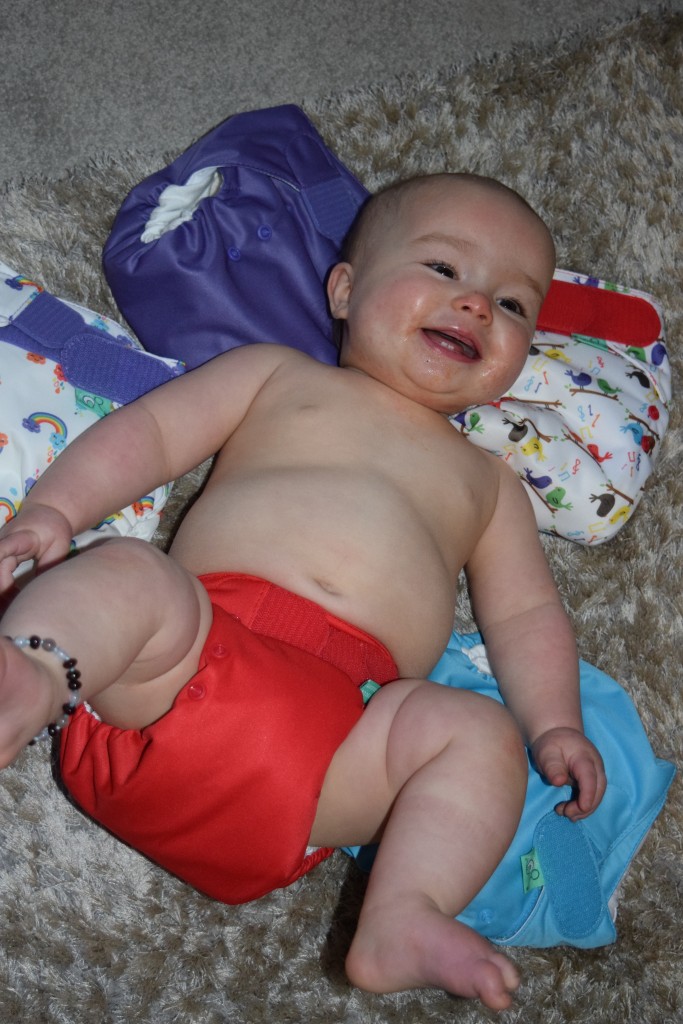 The absorbent bamboo core handles pretty much anything your baby can throw at it – these nappies use the same material as the workhorse Bamboozle which we use overnight. Bamboo is super absorbent, and can hold a LOT of fluid – we are easily getting 4 hours between changes. The Easyfit Star is designed with a 'no escape' buffer zone with stitch free seams. The nappy sits snugly against the thighs and around the bottom, meaning that nothing escapes, and the seamless finish makes it really comfortable to wear. Eliza has recently started crawling, and so she has really put these nappies to the test – she has been on the move with a full nappy, and we have had no leaks. The waterproof tummy area makes sure clothes stay dry at all times too.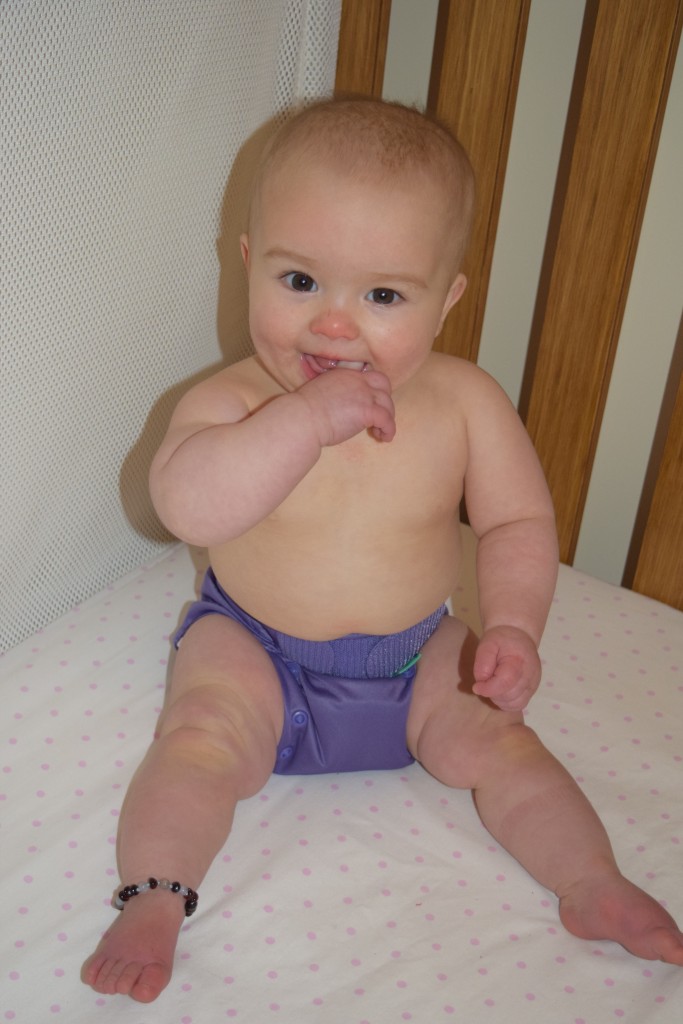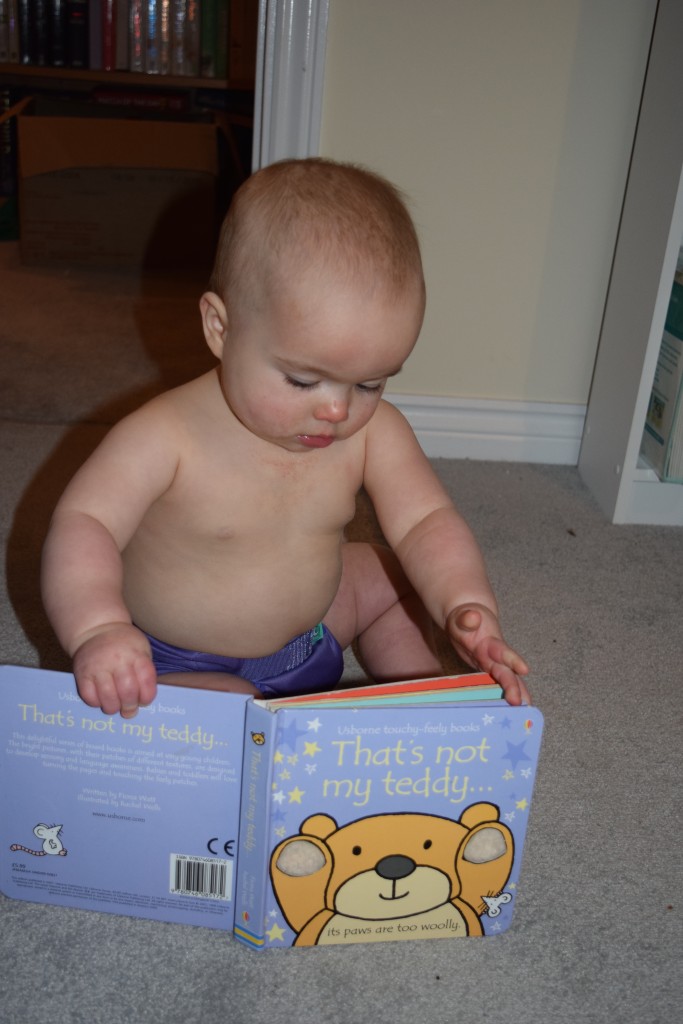 Changing is as simple as changing a disposable. You simply undo and fold back the velcro tabs, remove and dispose of the liner and change. The used nappy just gets chucked in a bucket until I have a wash load to go on – they are washed at 60 degrees and line dried. It really is that simple – cloth nappies are not as scary as you might think!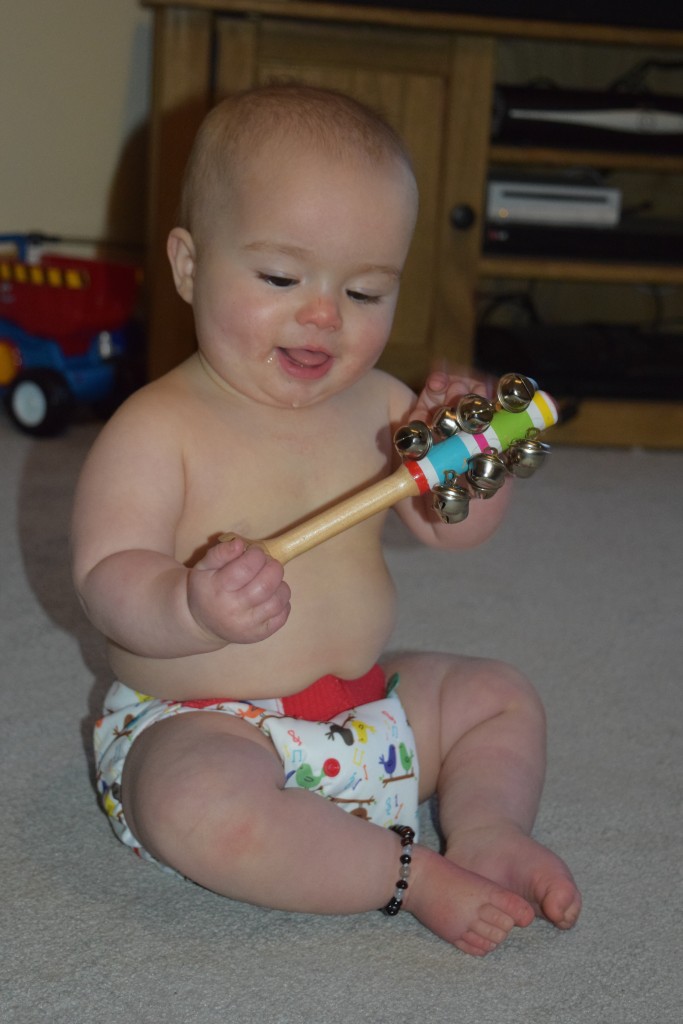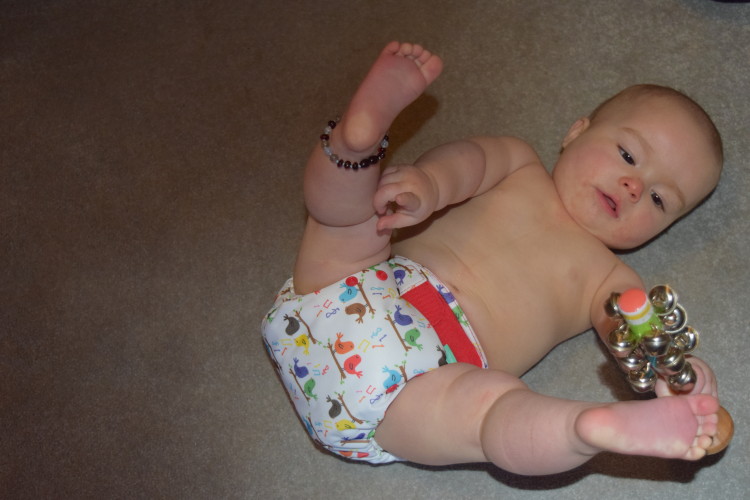 As well as doing their job well, the Easyfit Stars come in an awesome variety of colours and prints – you can see them all here. I am loving the new Story Time prints, and we are big fans of the Tweet pattern Eliza is wearing above too! Tots Bots nappies are chemical free, and the Easyfit Star is a one size fits most nappy – meaning that it can be adjusted to fit your little one from birth to potty. There are poppers on the front of the nappy, which you can adjust to get a snug fit for your baby or toddler, and means that you have less of an outlay if you are just starting out with cloth – you don't need to buy lots of different sized nappies.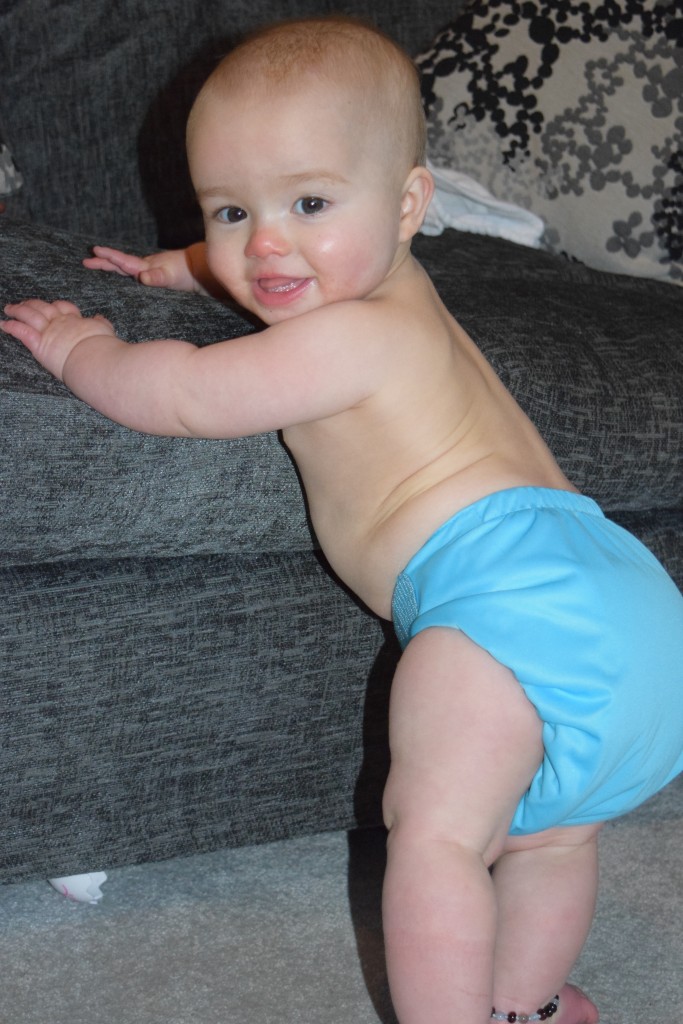 We have used the previous Easyfit nappies before now, and as much as I love them we did find that the minky inner was less absorbent than some nappies. This was solved for me with the introduction of the PeeNut with the bamboo pad – however these are 2 part nappies which may put some people off, especially those who are new to cloth. The Easyfit Star really is the best of both worlds – an all in one, easy to use, one size nappy with a super absorbent bamboo core. I am confident these nappies will see both Max and Eliza through to potty training, and I am sure they will then be handed on to someone just starting out on their cloth journey.
The Easyfit Star is an easy to use, parent friendly workhorse of a nappy that will appeal to both seasoned fluffy bum users and new cloth nappy parents alike.