The blog awards season is upon us, with nominations for both the MADs and the BiBs now open. It can be really difficult to narrow the list of bloggers down in order to nominate, and it can be difficult to know who to vote for in certain categories if they are not on your regular reading list. I have put together a list of a few of my favourite blogs in each category – it might help you work out who to vote for and it will definitely give you a list of some fantastic blogs to check out this year!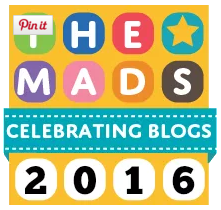 The MAD (Mum and Dad) awards celebrate parent bloggers from all walks of life. There are 14 categories this year:
Blog of the Year: Quite simply, this has to be your all time favourite parenting blog, for whatever reason. My recommendations are:
Best Pregnancy Blog: Celebrating the start of a brand new parenting adventure, this award is open to anyone who has blogged about pregnancy in the last year. My recommendations are:
Best Baby Blog: For bloggers with a baby under 1, featuring everything from sleepless nights to first smiles. The blogs to go to for parenting advice.
Best Pre-School Blog: For those bloggers with toddlers. Featuring everything for the pre-schoolers, from crafts and recipes to fun activities.
Best Schooldays Blog: Bloggers writing about children aged 4 and over fall into this category – because there is still plenty to write about when your children get to school age!
Best Family Travel Blog: For anyone who blogs about travelling with children, whether that is local or long haul!
Best Craft Blog: Those amazing blogs that make us want to get cutting and sticking with the kids!
Best Thrifty Blog: Every penny counts once you have children, so these blogs are well worth a read!
Best Food Blog: Everything food related, from family meals and baking to high end restaurants.
Best Lifestyle Blog: Sharing the best of family life from food and travel to fashion and politics. Beyond the parenting.
Best Writer: There are some bloggers who are so obviously fantastic writers – they can paint a picture with their words.
Best use of Photography: For those blogs who you can't stop looking at. Their photos are just incredible.
Best New Blog: New blogs less than 12 months old.