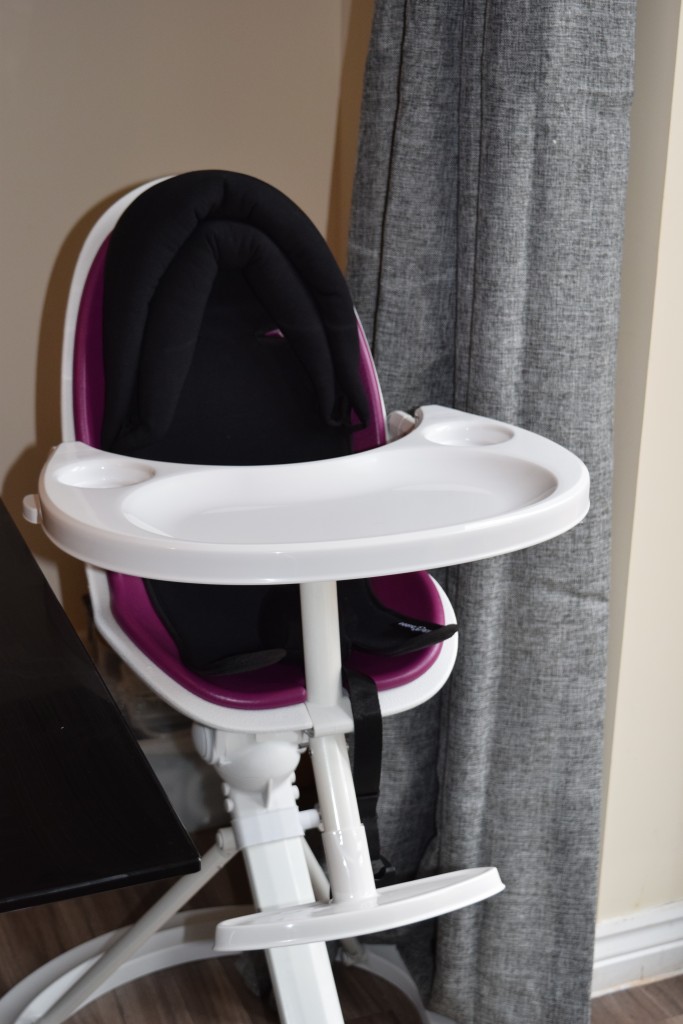 Finding the right highchair can be a real challenge – there are so many different types on the market these days. It is important to consider what you need for daily life; if you are short of space you might want a folding option, if you want something to last for years to come then maybe one of the birth-child option is for you. Then there are all the extra features – do you want a removable tray, do you need adjustable height, do you want a wooden or fabric seating area?
Even after a lot of research, some of it comes down to personal choice – I really like a highchair that looks good in my kitchen as well as being a functional space for meal times. Eliza has recently been trying out the Ickle Bubba Orb highchair with the new cushioned insert, and we were impressed with the pairing of style and practicality.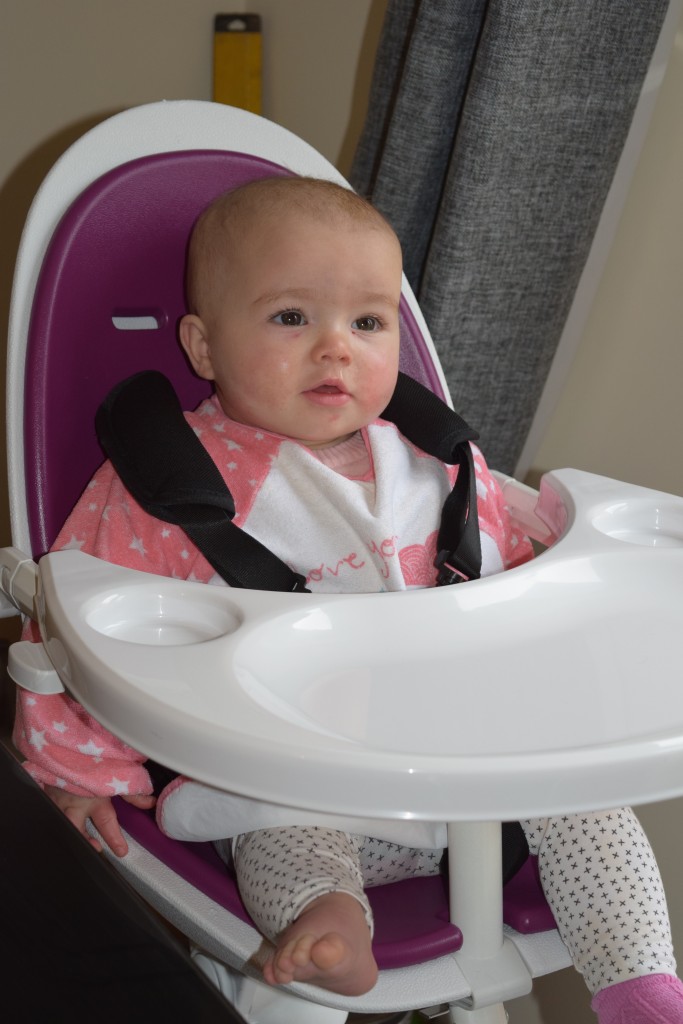 The Orb highchair can be used in 2 ways. You can use the highchair as it comes, with the memory foam insert – and you can choose the colour this comes in too. We went for a white frame with a purple seat cushion, and I love the way this looks – very contemporary. Putting the Orb together is pretty straightforward – you simply slot the main parts of the frame together and slide the seat unit on top. Attaching the crotch strap to the seat is a bit fiddly and requires a bit of patience, but you only need to do this from new – once it is in place, it stays there.
At 8 months old, Eliza has acres of space in the Orb seat, which we have been using in the most upright position. It could almost do with one more seat position, as the upright is not quite upright enough for her, but adding the Orb padded insert solves this problem. This simply slots in place over the memory foam cushion and provides an extra padded layer of support.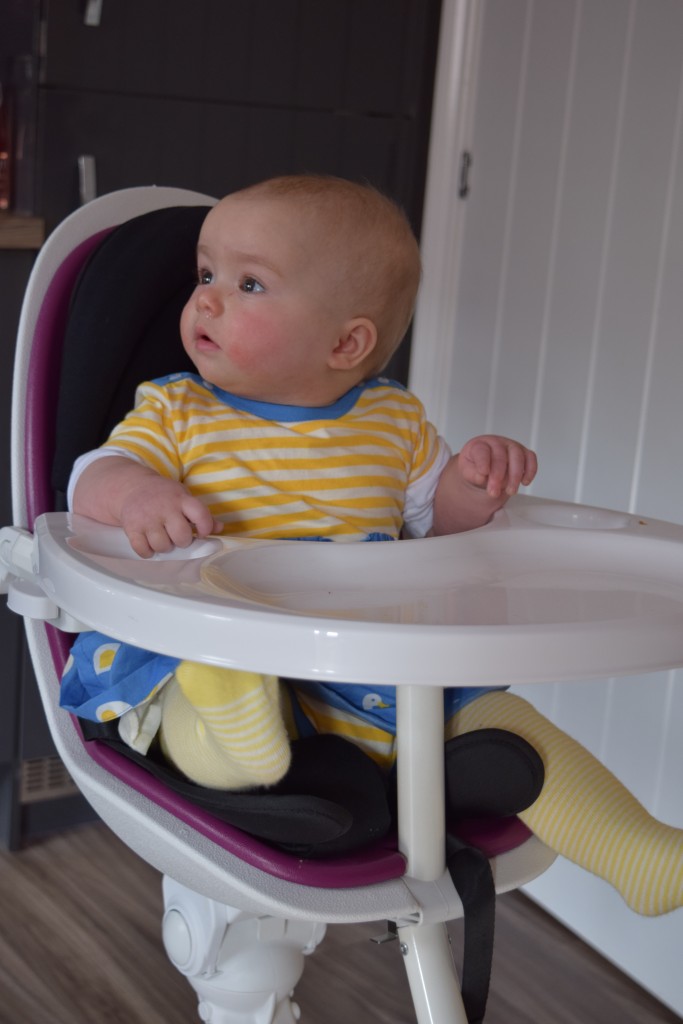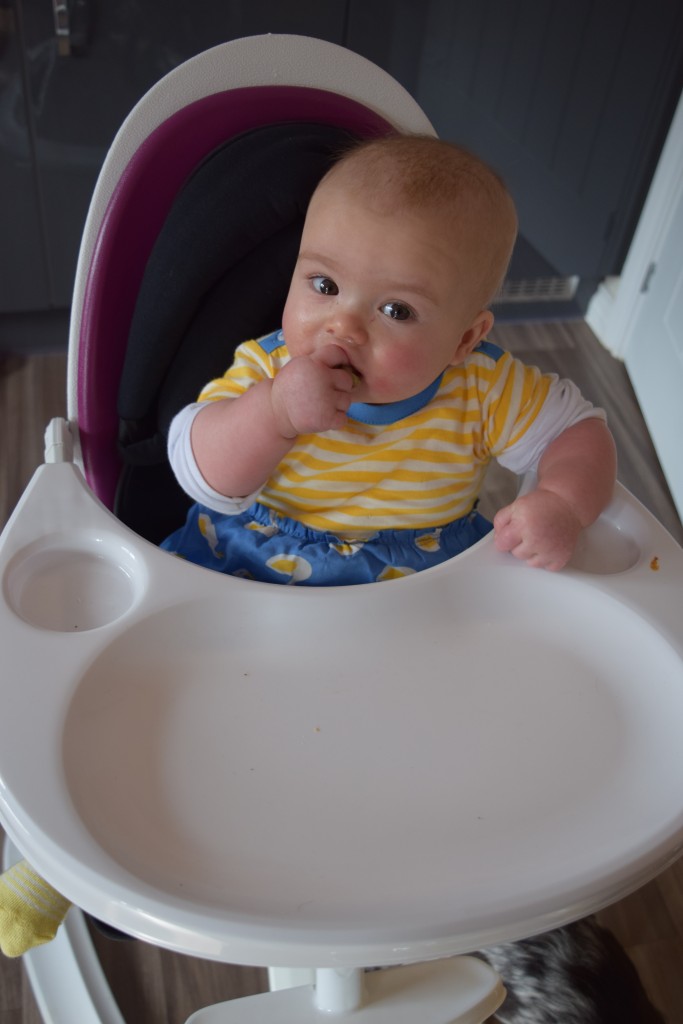 The tray is huge, and perfect for baby led weaning. It comes on and off easily, and there are 3 different settings to ensure you can get a comfortable set up for your little one. The surface is super smooth and incredibly easy to wipe clean, and there is a handy cup holder for keeping drinks upright (although Eliza likes to throw her beaker from the highchair).
With an adjustable footrest and the ability to also adjust the height of the seat, this highchair is incredibly versatile. You can have your baby sat up at the table with you, either with or without the tray attached, and as they grow you can adjust the height again to get the perfect seating position for family meals. Adjusting the height is easy – you simply push a button on the frame and slide the triangular part of the frame up or down before securing again.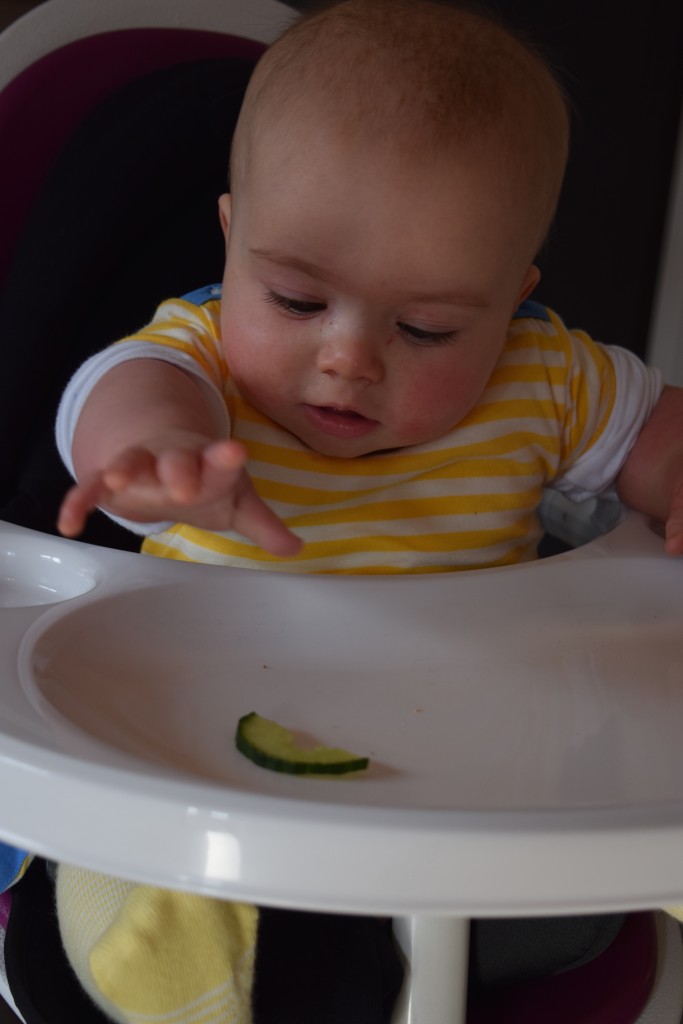 One of the best features of the Ickle Bubba Orb is the rotating seat unit. The 360 degree seat swivel makes getting Eliza in and out of the highchair a breeze – no matter where she is sat I can simply spin the seat around to an angle where I can take her out without strain. Putting her back in is simple too – pop her in, strap her up and swivel her around to face the table. Ideal for family mealtimes, and it saves my back too!
Although this isn't the smallest or most compact highchair, it can be folded if necessary – it is a 2 piece fold though, so certainly not what I would call a travel highchair. It is heavy too, but on the flip side, this makes it very sturdy and secure when in use. If you are after a chair that will stand up to daily use from birth – toddler, with heaps of useful features, then the Ickle Bubba Orb is well worth a look.