Jacob loves making things – he is a huge Lego fan, and will spend a long time producing amazing creations with it. When we were offered a Wood Worx Jet Fighter kit, I knew it would be right up his street.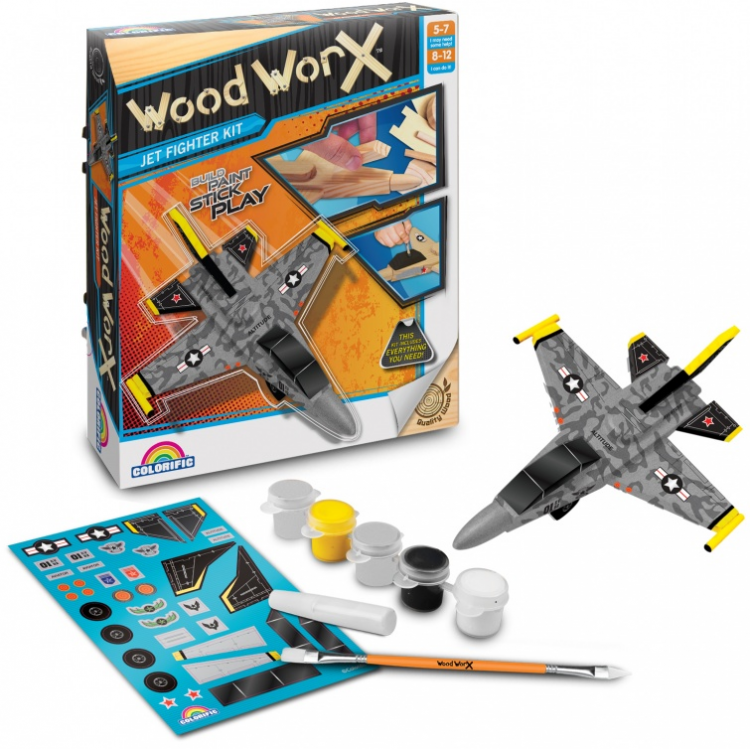 Priced at just £9.99, the Wood Worx Jet Fighter kit contains everything you need to make a wooden fighter plane, and is recommended for children aged 5 and over. At 7 years old, Jacob was able to complete this model himself, with no help from an adult, so I would say he is the ideal age.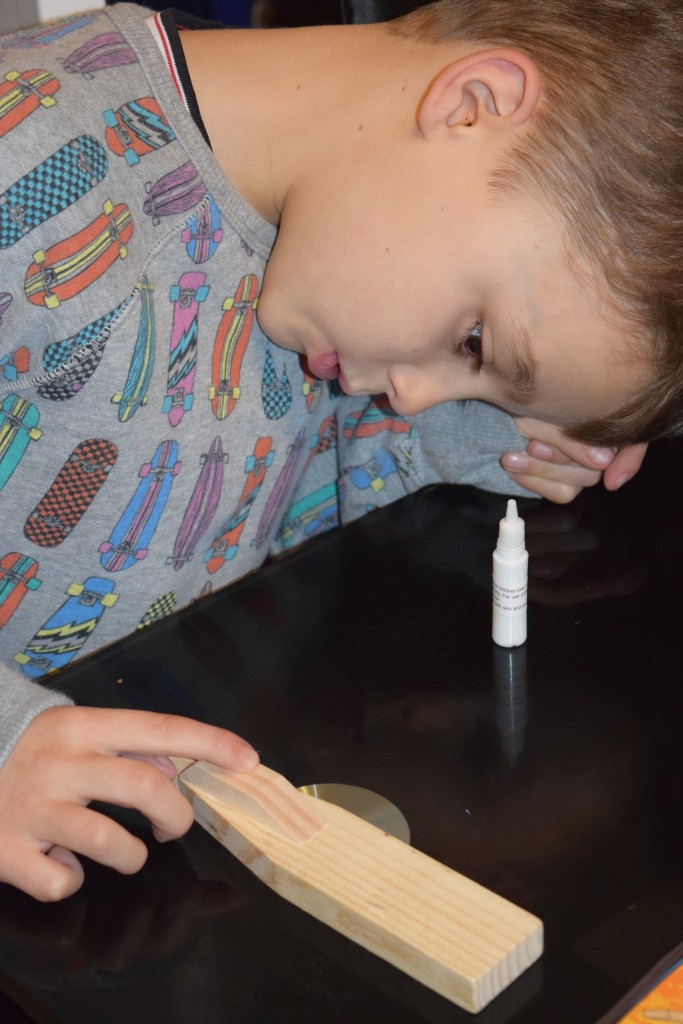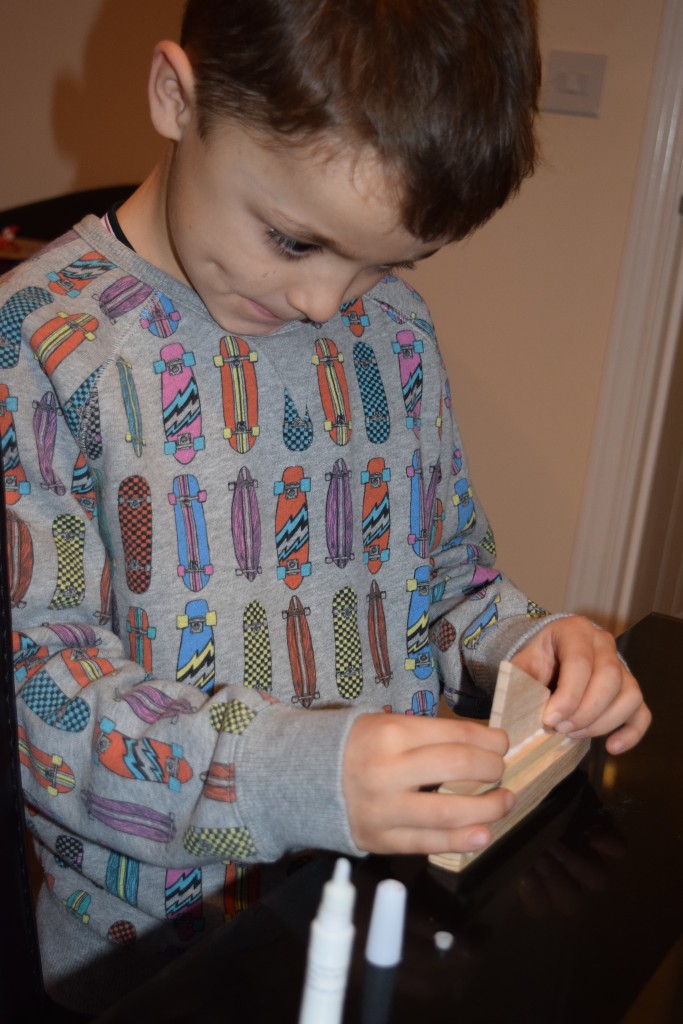 The kit comes complete with 20 wooden pieces, 5 paint pots, brush, glue and stickers. The instructions are laid out in a way that is easy for young children to understand, with plenty of images to show them what to do next. The wooden pieces simply glue together, and the glue dries pretty fast – perfect if you have an impatient builder! Once dry, children can choose to use the paint and stickers to re-create the picture on the box, or of course they can decorate their plane in their own way.
Jacob chose not to decorate his plane – he liked the look of it in its wooden form, but there are some great stickers and paint colours to choose from if your child wants to use them.
The Wood Work Jet Fighter would make a great birthday gift for children aged between about 5 and 12, and is something they can do with parents or on their own. It is a great introduction to woodwork, and builds confidence too. Jacob has already asked for the Wood Worx Racing Car for his birthday, and I think this will be something he grows to love more and more over the next couple of years.