If you have been following my blog over the last few months, you will know we are part of the HiPP Organic Wean Team. Over the last few weeks, I have shared our weaning journey, from first tastes to the ways we have incorporated milk into Eliza's diet. Today I am sharing our experiences of introducing lumps.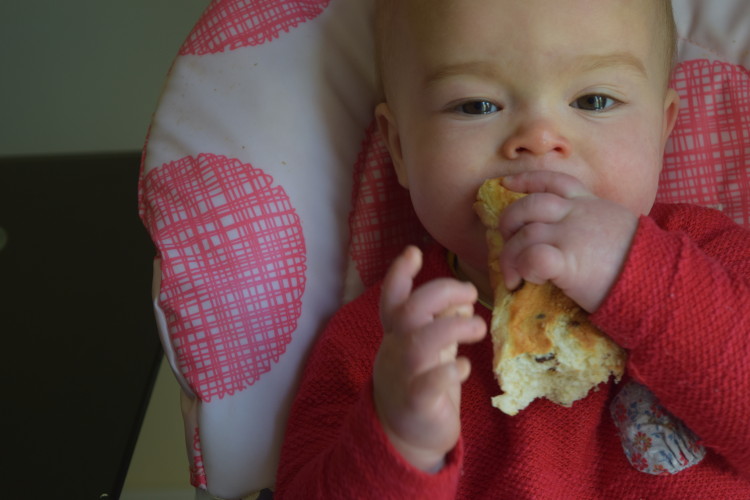 Right from the beginning, we have offered a combination of purees and finger food – our own take on traditional weaning and baby led. Eliza has enjoyed both, and has never had any issues at all with managing lumpier textures or larger pieces of food. She has a couple of teeth now, and has recently progressed to chopped or mashed food, rather than blended meals. When we have a roast dinner, she enjoys munching on pieces of Yorkshire pudding, broccoli and carrot, and will have her meat and potatoes chopped.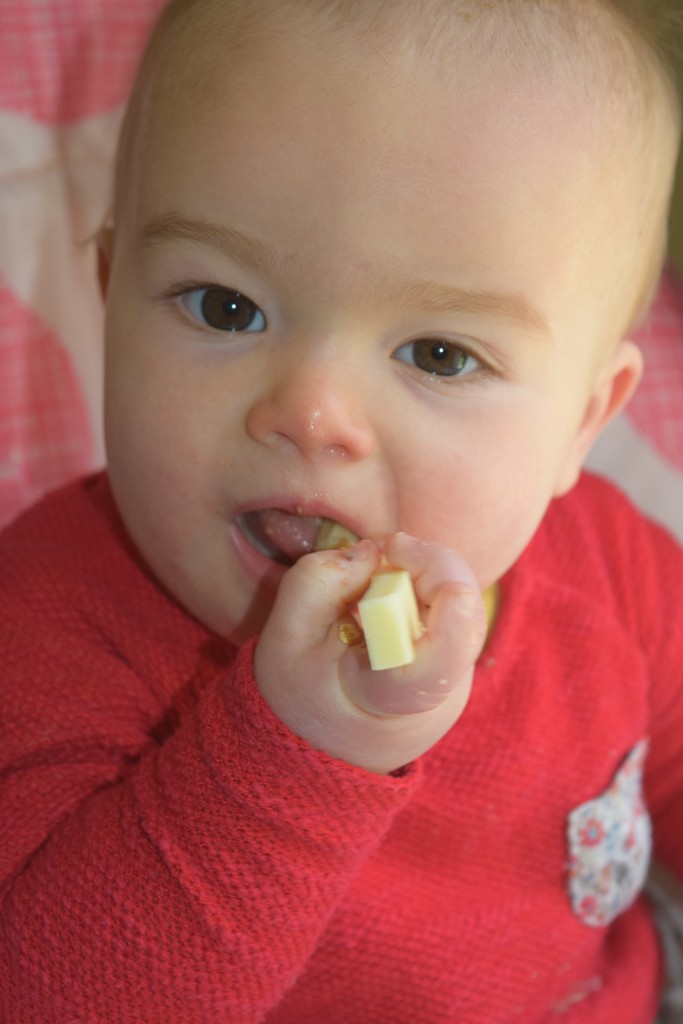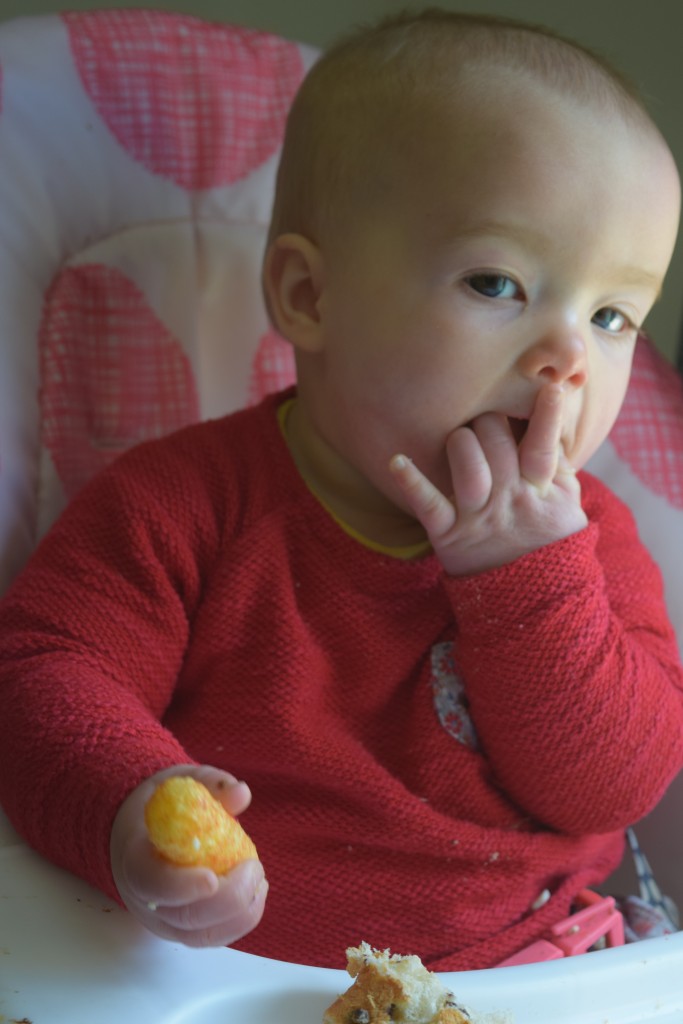 Her daily food routine looks something like this at 10 months:
Breakfast – porridge or weetabix with banana
Snack (mid morning) – a satsuma or some strawberries
Lunch – cheese spread, tuna or ham sandwich or scrambled eggs on toast, followed by a yogurt or HiPP Fruit & Pieces pot.
Snack (mid afternoon) – a small cheese biscuit or ricecake
Dinner – Roast chicken dinner, lasagne, spaghetti bolognese or mild curry.
One of her favourite new tastes has been a broccoli and egg muffin – perfect for getting some protein in her diet, and you can chop the broccoli to whatever size suits your little one.
Broccoli and Egg muffins:
A handful of cooked broccoli,
3 eggs
Grated cheese
A splash of milk
Mix all the ingredients together and put into a greased

muffin

tin, Cook for 20 mins at 180 degrees and serve!
Adding lumps to food can be a worrying time – there is always the fear that your little one will choke or struggle, but babies are pretty clever little things and usually manage the transition to more grown up food really well. Eliza certainly hasn't had any issues at all, and has enjoyed trying a few new textures. It is important to acknowledge that baby's needs are developing and a key element of feeding at this age is the introduction of lumps & more advanced flavours. With small lumps to encourage chewing, larger portion sizes and an introduction to new ingredients, HiPP's range of over 40 recipes at this stage are perfect for progressing those taste buds to more interesting flavours & textures at mealtime. HiPP Organic have a wide range of products suitable from 7 months+ including 160g and 190g jars as well 130g savoury pouches and fruit pots. HiPP also have some great weaning resources to help on your journey, such as their guide to lumpy foods and choking guidance from St Johns ambulance. If you are unsure about introducing lumps to your baby then take a look at this video from Hipp's nutritionist for some useful tips.