Family cars. They are often a topic of debate – should you go for a small car or a future proof MPV? How many seats do you need? 3 door or 5? What about boot space – how much of that are you going to need?
We have had this debate many, many times over the years, from the birth of our first child. We didn't think we would need to change our small car after she was born, but we soon found that getting a car seat in and out of a 3 door vehicle was really difficult, and so we upgraded to a 5 door option. Then our second child came along and we needed more boot space for the pushchairs, changing bags and other baby related paraphernalia we seemed to carry everywhere. Then came baby 3, and 4 – and soon we needed something much bigger, with more seats and a boot space big enough for baby and toddler stuff, school kit for bigger kids and the dog. Did I forget to mention the dog? She joined us shortly after baby 4.
For those of you who are just starting out and need a small, reliable car that is big enough for a small family and has heaps of extra features, you can find some great deals on second hand Ford Fiestas here – there are some real bargains to be had. Just a tip – if you are buying second hand, it is often worth taking a knowledgeable family member or your mechanic along for a second opinion and so they can check everything over before you buy. For a bigger family car, I really like the deals to be had on used Nissan Qashqai's here, and the Hyundai Santa Fe also ticks a lot of boxes for me – it's a great sturdy, spacious option but not so gigantic I would be worried about driving and parking it! Again, there are some fantastic options available for a used Santa Fe here.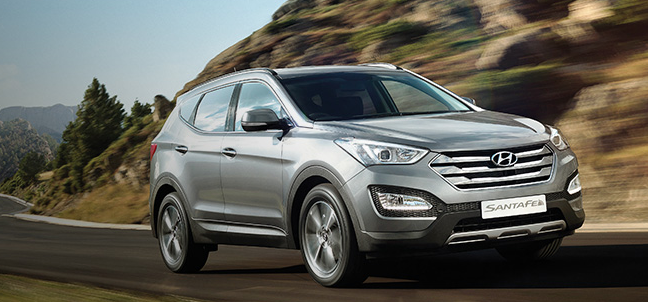 Buying a used car can be a great way to save some pennies, and remember – second hand doesn't have to mean second best!
*This is a collaborative post*