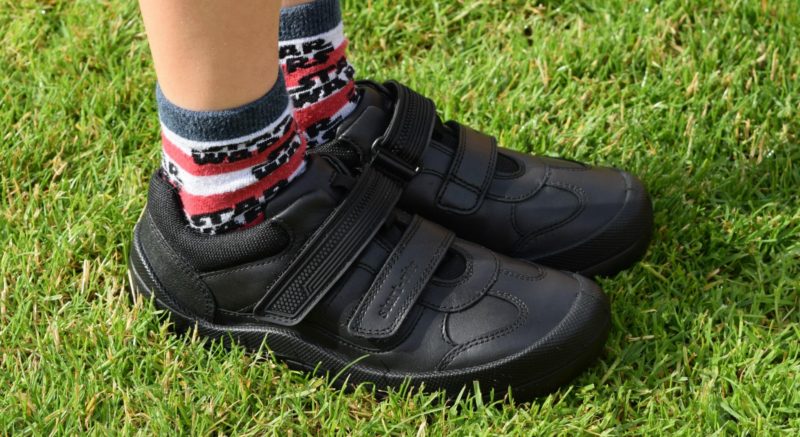 Jacob goes through school shoes like there is no tomorrow. They get such a battering – he wears them for playing football in the playground at lunchtime, and very few seem to stand up to the sliding, scuffing and kicking of a standard playground football match.
Back in July, we were sent a pair of the new Start-rite Rhino Warrior school shoes, and Jacob was asked to put them to the test!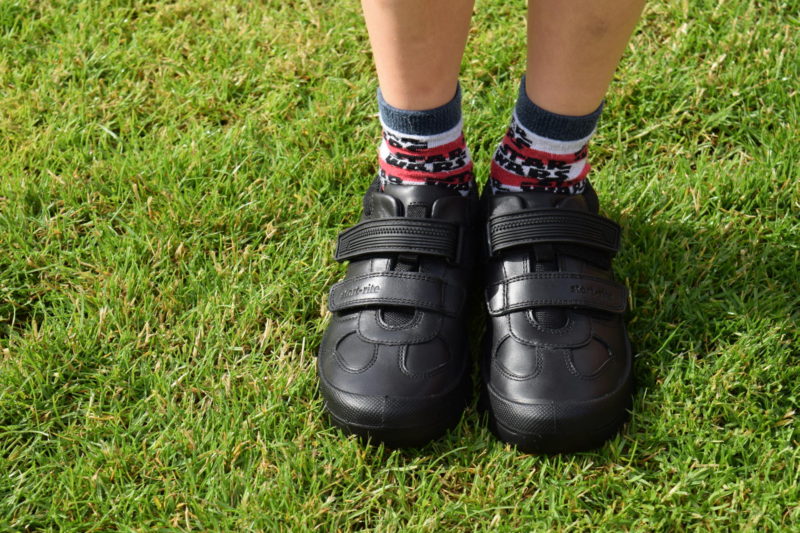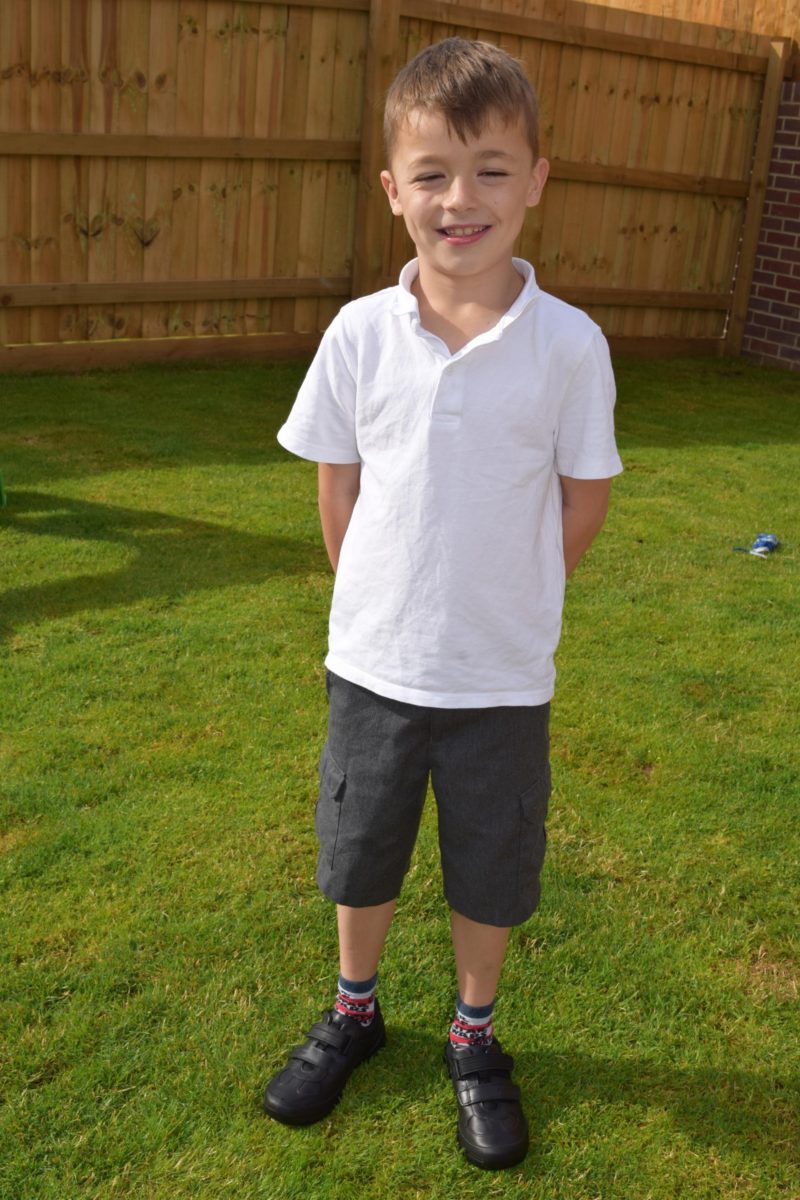 The Rhino Warrior shoes are made from durable black leather, and have a velcro fastening. The lightweight, flexible sole makes them comfortable to wear, and the ankles have an extra layer of padding for support. The breathable lining and removable insoles help to keep the shoes fresh. For us, the most important part was the scuff resistant toe bumper, which promises to protect against wear and tear in the playground and make the shoes last longer.
So how did they hold up? Well, Jacob wore them to school throughout July, and has been wearing them at home too – his own choice, and a testament to how comfortable they are. They are easy to take on and off, and the sizing comes up just right – the L1 fits him really well with some room for growth, and I would expect them to see him easily through the next school term and beyond.
After a good few weeks of being subjected to walking, running, scooter riding, cycling and football I am pleased to say that the Start-rite Rhino Warriors are looking as good as new. They might be muddy, but a quick wipe over with a wet wipe or some show polish has them looking perfect again, and I honestly don't think anyone would know they were well worn shoes.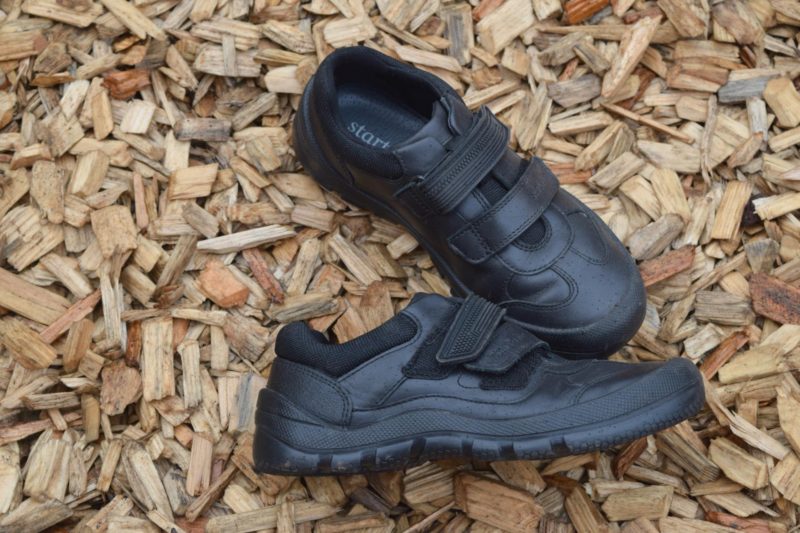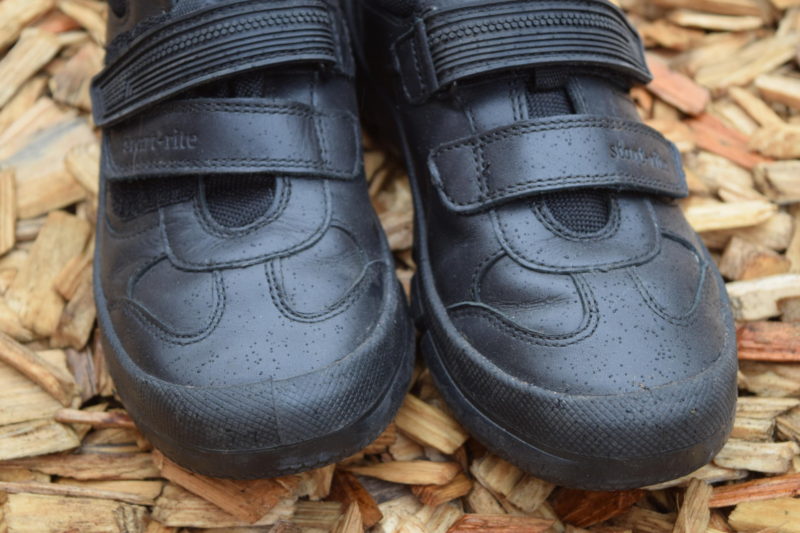 The scuff resistant toes have lived up to their claims, and have protected the leather from any marks. The velcro fastenings are still sticky and strong and the shape of the shoe hasn't changed – there is no stretching or distortion.
These shoes are priced at £55, but are well worth the investment. They have stood up to an 8 year old boy putting them through their paces, and have come up looking like new, which is more than can be said for many other well known brands. There is a handy fitting guide on the website if you need help with sizing, and the option to buy a measuring gauge, download a paper foot gauge or use click and fit.
I wouldn't hesitate to recommend Start-rite school shoes to anyone. We are going to invest in a pair for Gemma too, and I think they will be our go-to brand from now on.