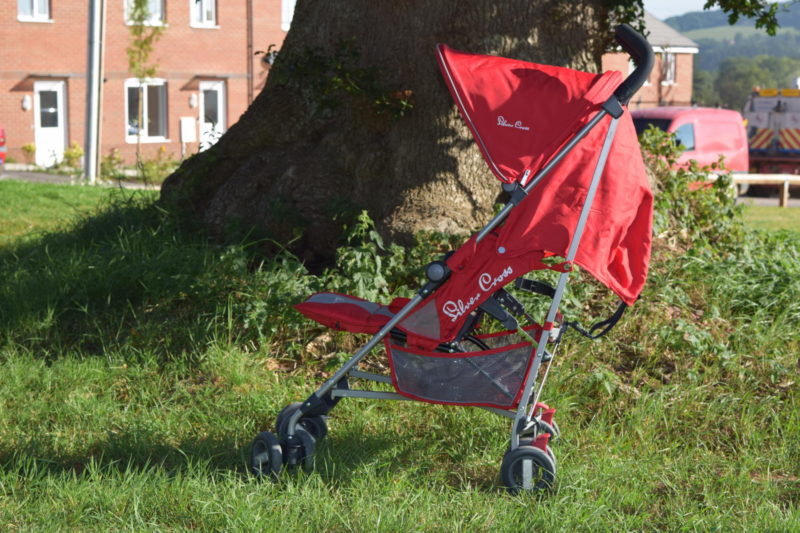 We have long been fans of the Silver Cross brand. We used the Pioneer for Eliza when she was first born – I still love that pushchair, and the bright, summery colour. We also had the Silver Cross Pop for Max – it was a great option between lightweight stroller and big pram.
Now, there is the Silver Cross Zest. Ultra lightweight at just 5.8kg, and with a super compact fold, this pushchair is perfect for keeping in the boot of the car, packing up for holidays and days out, using as a spare at the grandparents house or just having at home for trips to the shop and the park.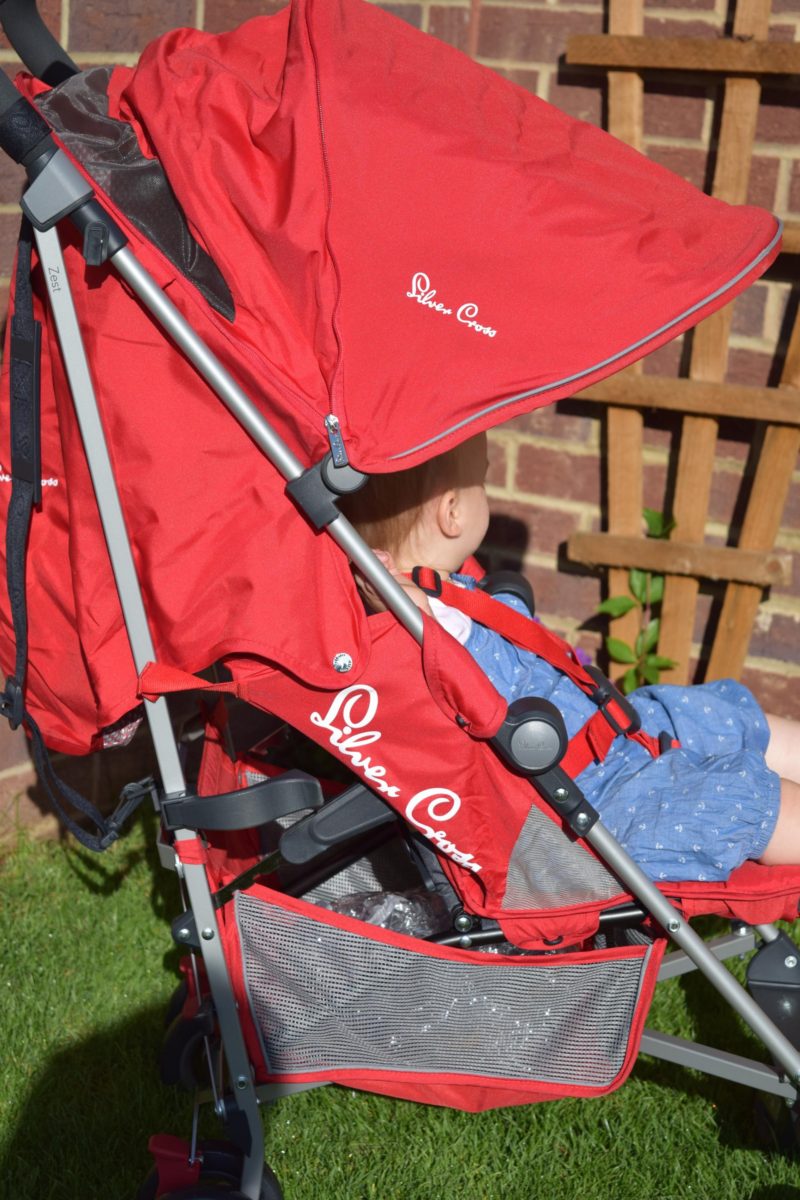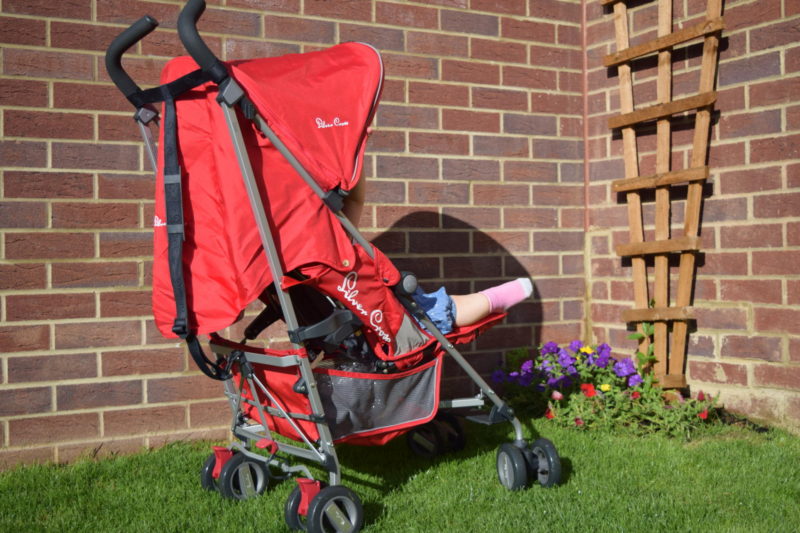 Suitable from birth – 25kg, this is just a forward facing option. The seat reclines so it is fully flat, although I would love to see a slightly more padded seat for younger babies. The seat is really roomy, and I have no doubt it will last Eliza until she is out of a pushchair.
The basket is large and holds a decent amount, definitely enough for a day out, although it can be a bit tricky to access with the seat reclined. With the seat upright it is really easy to get things in and out, and even with the raincover in there it offers plenty of storage.
The hood is fantastic. It has a zip by the handles, and if you undo this the hood can be fully extended to offer a really good amount of shade and weather protection, much more than a lot of strollers seem to have. The UPF50+ sun protection and ventilated sides show how well thought out this hood is. It even has a pretty, subtle bird design on the inside – something for little ones to look at!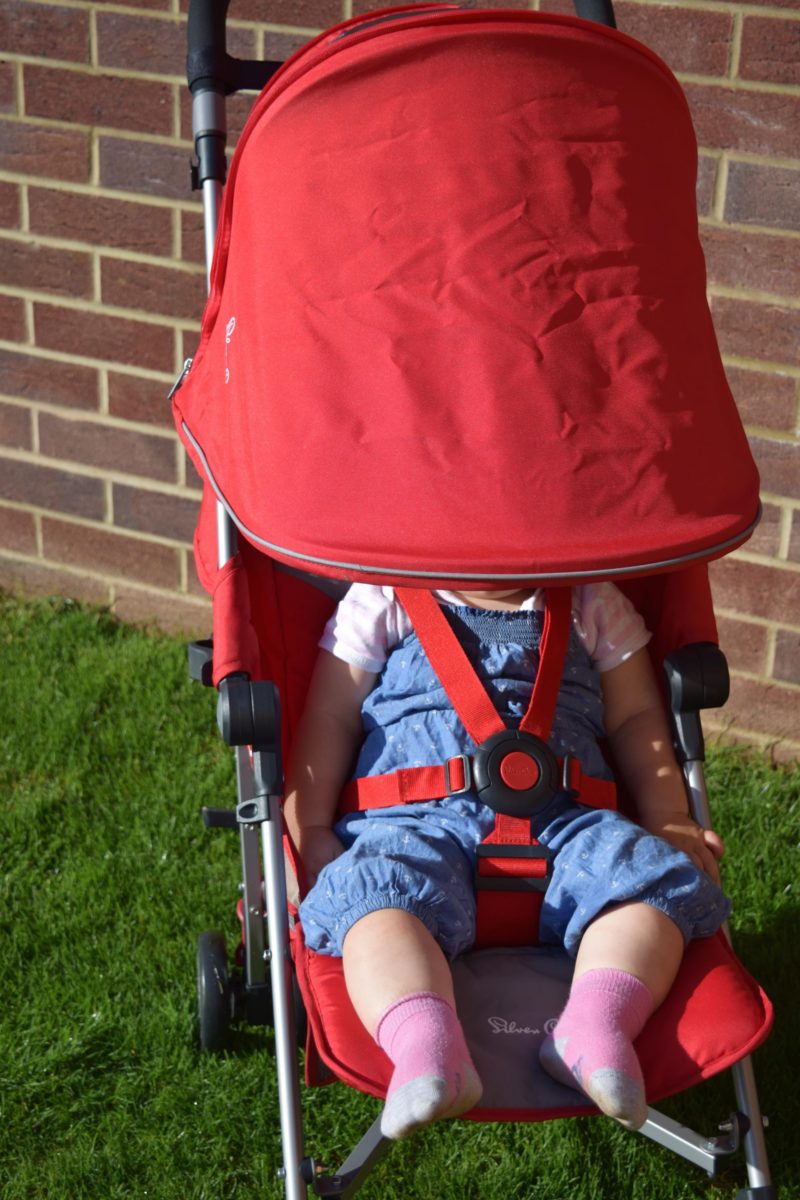 The fold is where the Silver Cross Zest really comes into its own. Just push your foot down on the black lever on the right hand side, life the red lever in the centre up and the whole pushchair folds forward like most umbrella fold strollers. There is an automatic lock and a carry handle – ideal for popping it on your shoulder and carrying across the beach for example.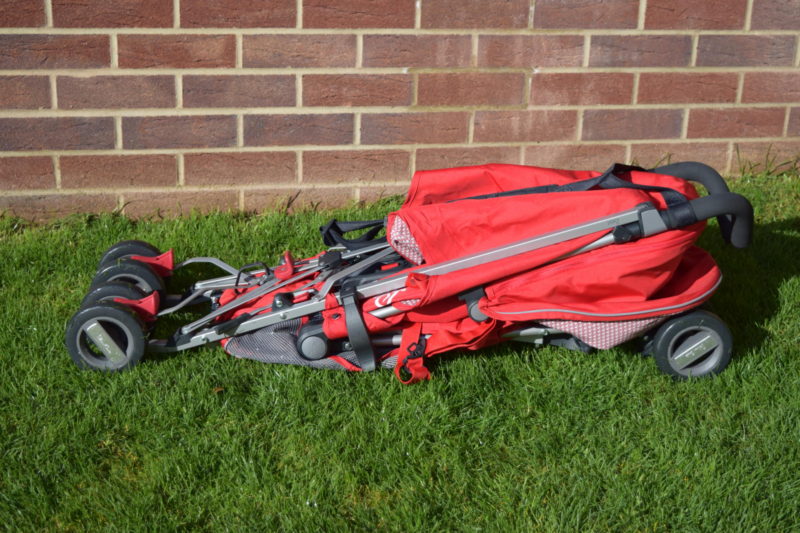 The ride and the push are pretty smooth – bear in mind these are plastic wheels so there will be some movement, but it manages standard surfaces well – we even managed to get a pretty good push on gravel paths. Eliza seems comfortable, and the harness is easy to adjust as your little one grows. The raincover fits snugly and folds fairly small for storage.
Overall, this is a lovely, well thought out stroller with some 'big pushchair features' such as the large protective hood, the big shopping basket and the option to use from birth. Combined with the small, compact fold, the lightweight frame and the generous seat, the Silver Cross Zest is a very versatile, good value option for any family.