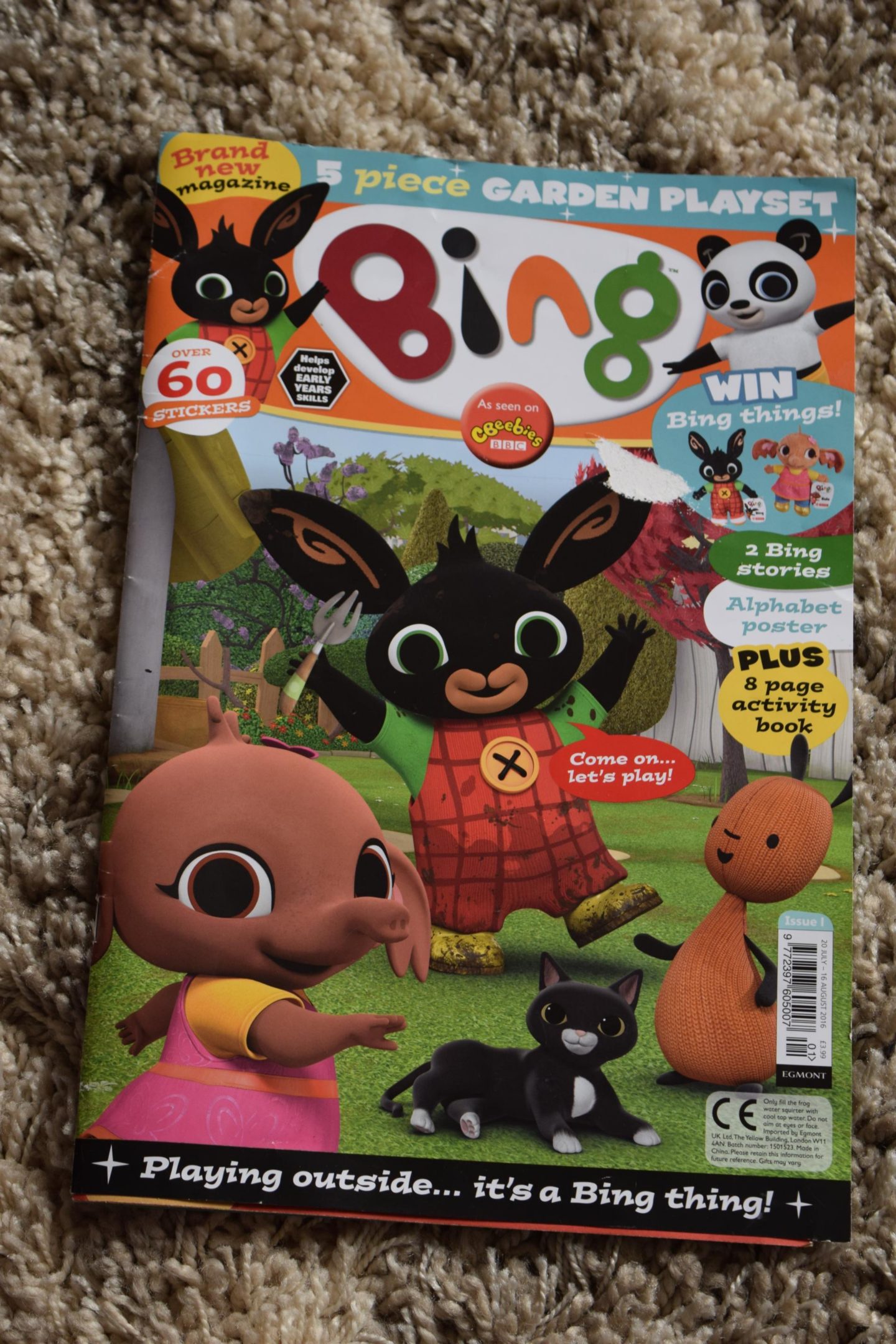 Max absolutely loves a comic. There are always so many to choose from for his age group, and they usually have heaps of games, activities and stories inside, as well as often coming with a treat or a toy on the front.
The new Bing magazine was a hit as soon as he saw it. He loves to watch Bing on CBeebies, so to see it in magazine form was great for him – it's something he recognises, and a character he can relate to.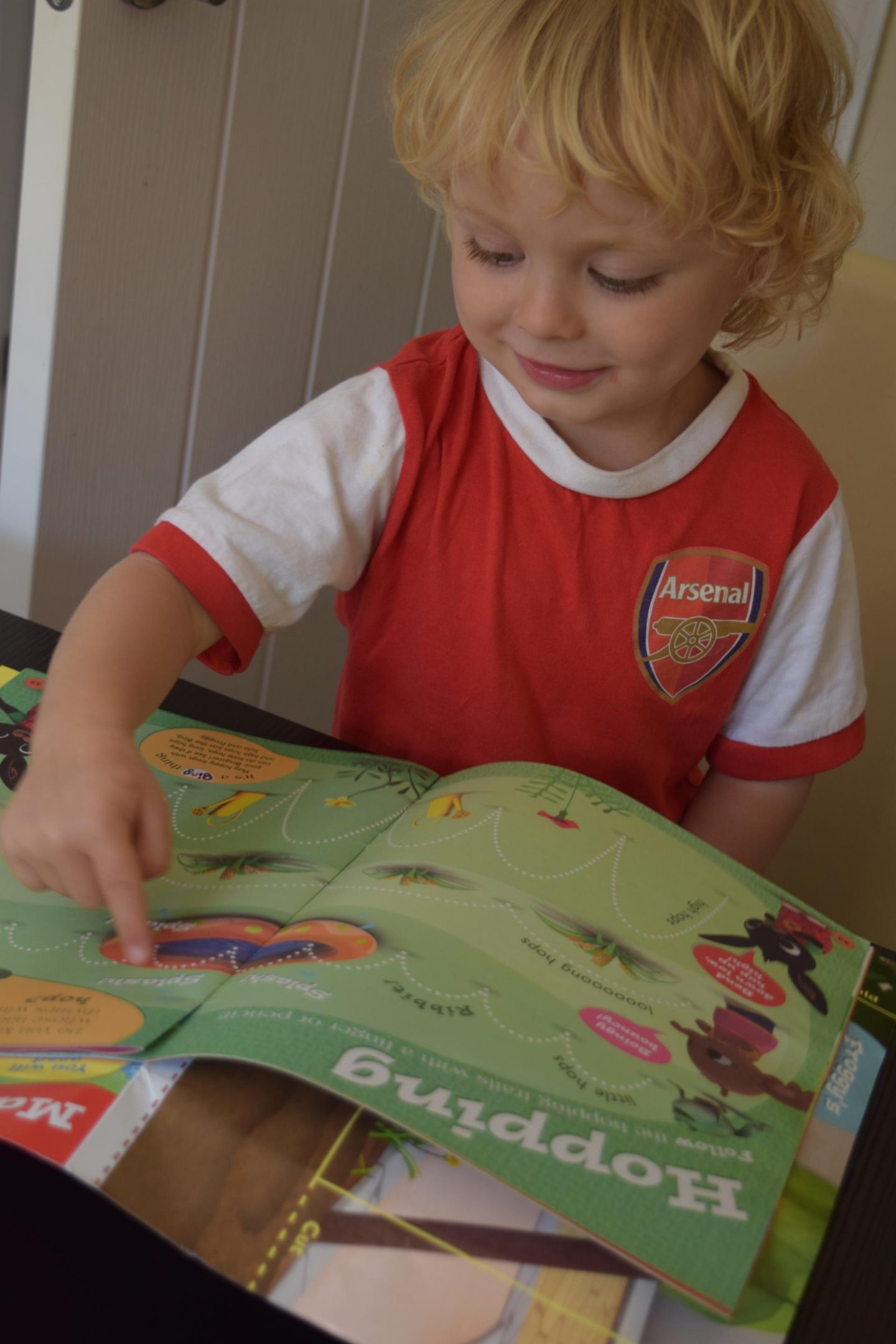 The magazine is absolutely full of stuff to do. There are stories, colouring pages, stickers and activities such as mazes and counting games that are ideal for the pre-school age group. There is also an alphabet poster and an 8 page activity book which you can pull out from the centre of the main magazine. This is ideal for travelling as it is smaller, and will easily fit in a toddler rucksack or car pocket.
The added extra on this episode of Bing magazine was a 5 piece gardening set – perfect for the summer and for encouraging children to get outside in the garden. It's not the sturdiest of sets, but you don't really expect it to be when it comes from the front of a kids magazine. Having said that, Max has been playing outside with it for several days now and everything is still in one piece and in good condition, so it is definitely suitable for purpose. Max loves being able to 'help' with watering the flowers and 'snipping' the grass.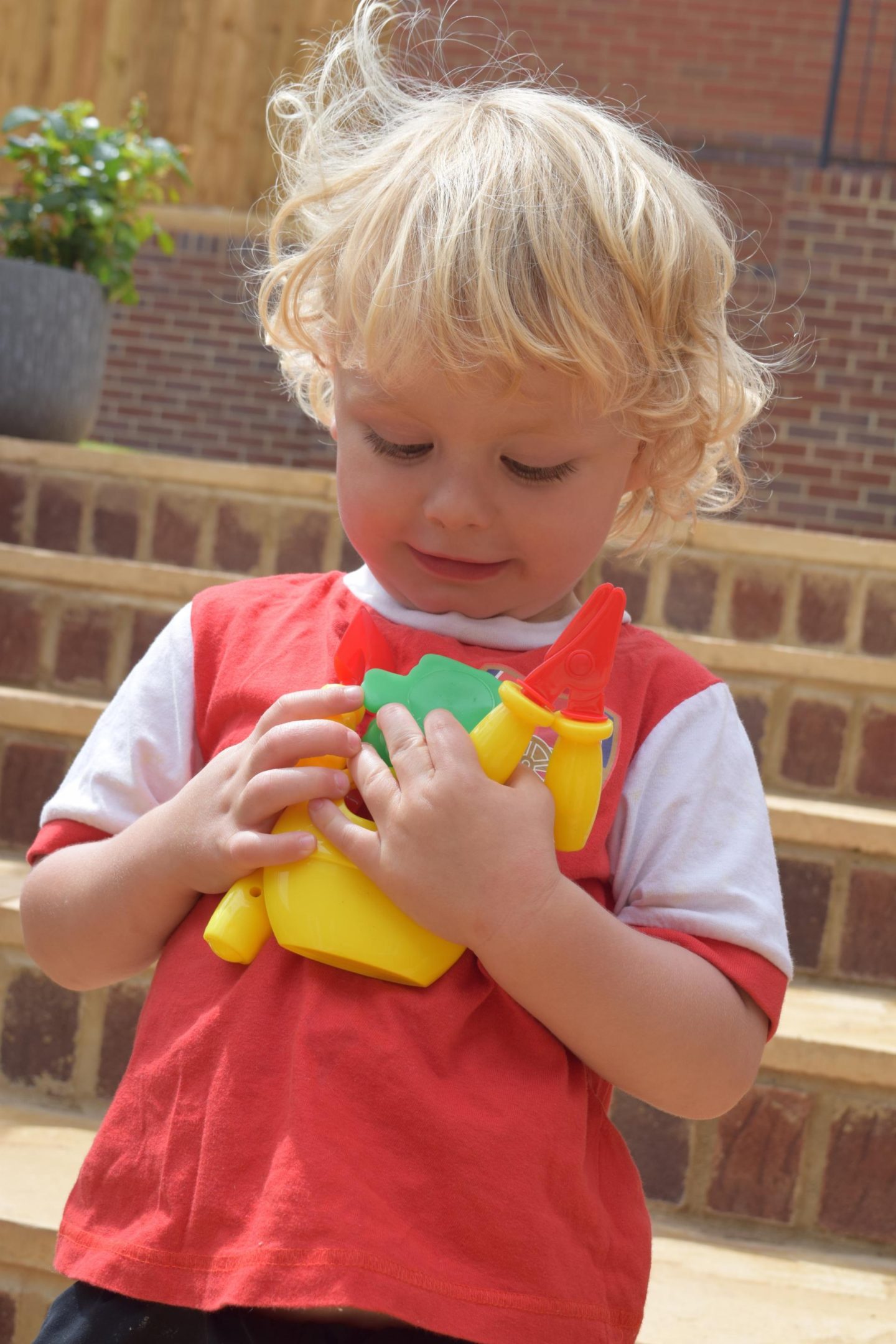 It's definitely a magazine I would consider buying again. Max loves Bing, and I think having a comic with a favourite character in encourages little ones to play and learn. Because it is based on the Early Years Curriculum, I know Max is learning vital skills as he enjoys the comic, and for that reason alone I think it is worth the £3.99 price tag.