We have used Grobags for years. They were one of the first purchases we made back in 2005, when we found out that we were expecting Gemma. Since then, we have used Grobags for all 4 babies, and Eliza still sleeps in one every night – I can't see her stopping that any time soon! It is part of her routine – after her bath and milk we pop her into her Grobag and read her a story, then she settles into her cot for the night.
Every year Grobag bring out new designs, and this season one of my favourites is Pandamonium.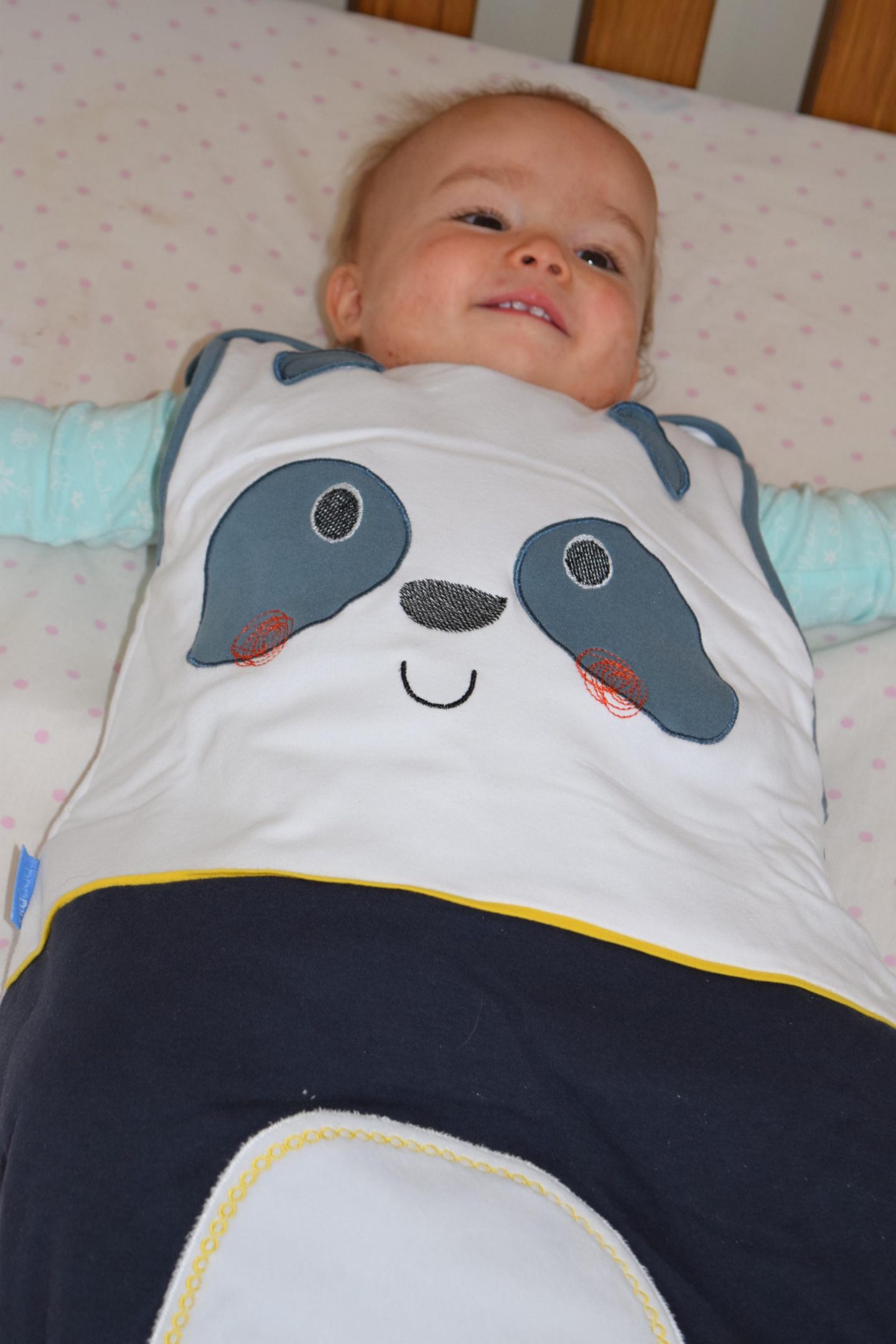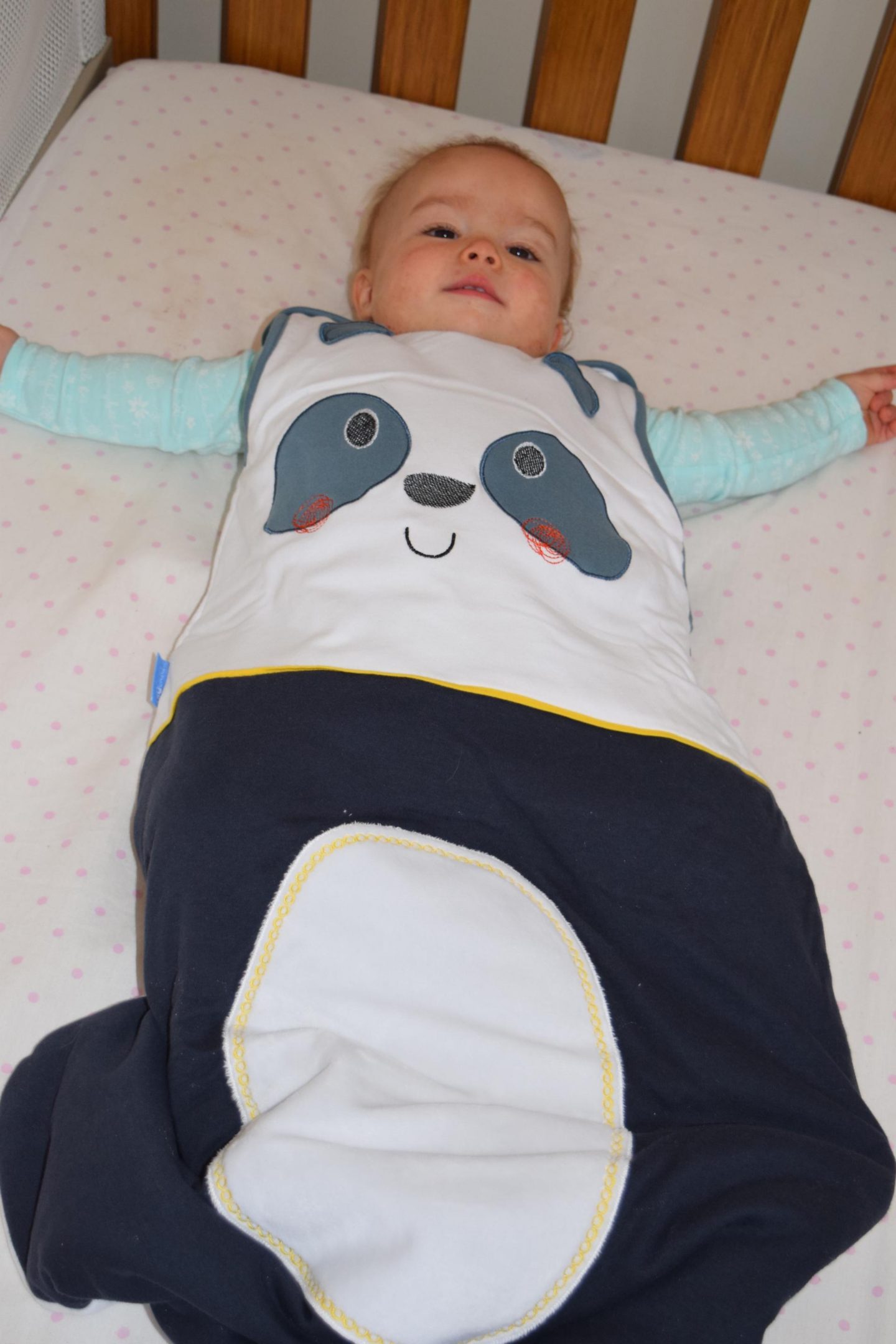 It is fun, funky and really on the monochrome trend. It comes with a zip that fastens around the bottom and side of the Grobag, making it easy to open out flat for putting on wriggly babies, or for night time nappy changes, and the shoulder poppers add an extra layer of security. The soft jersey cotton makes this the perfect, cuddly option for all little ones, and it is available in 1 tog or 2.5 tog for all season cute-ness.
We have also been trying out the fantastic travel Grobag – designed in the same way as standard Grobags, but have a hidden extra. At the back of the sleeping bag, there is a concealed opening, which allows you to thread a harness strap through to the front. Because the front zip is 2 way, you can then fasten it snugly around the harness. This all means that you can use your Grobag in a car seat or pushchair – ideal for cooler winter mornings when you have a school run to do, or for holidays when you are eating out in the evening and want your baby to stay snug and warm. It makes it easy to transfer your child from pushchair to cot too – just unzip, lift and pop them into bed!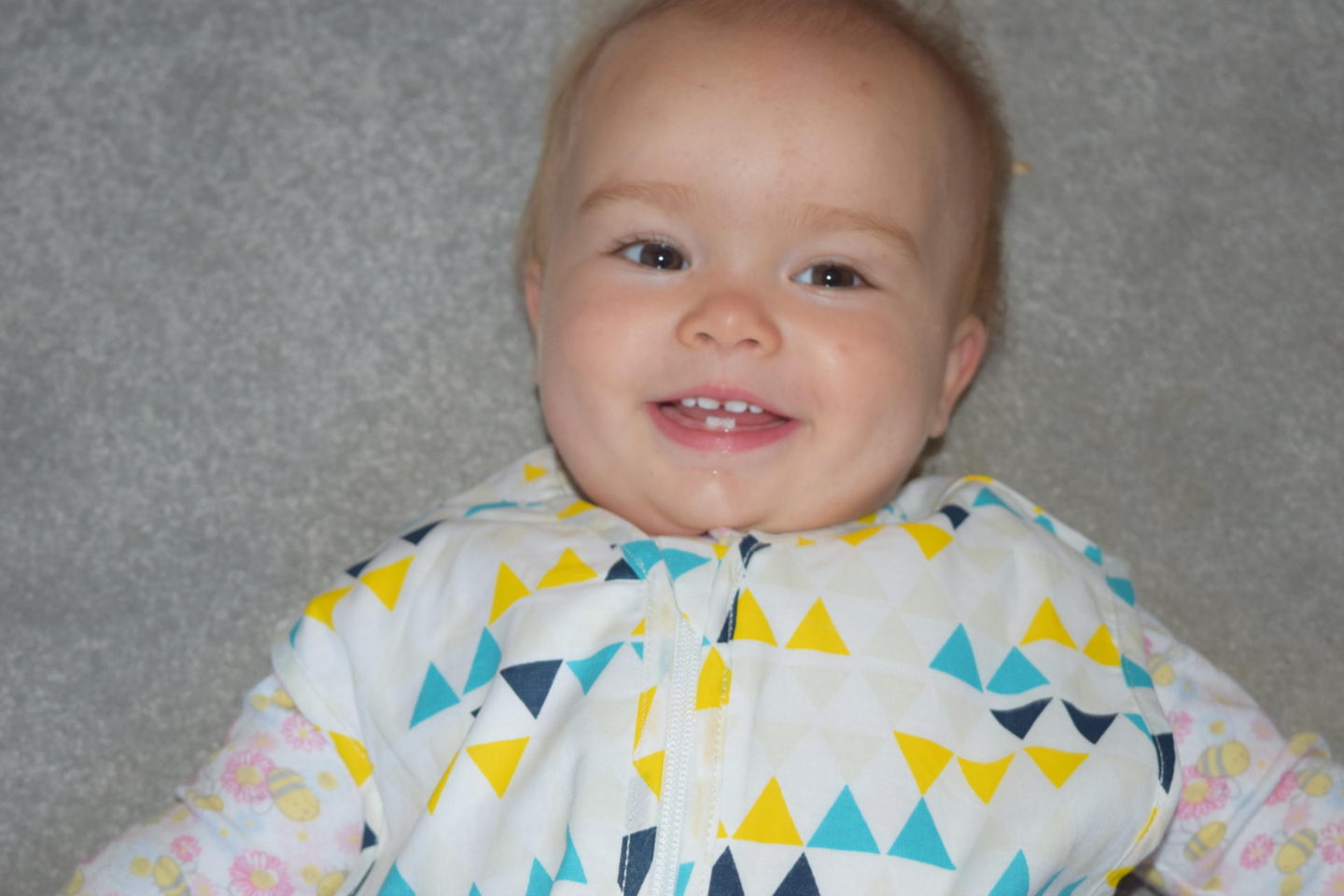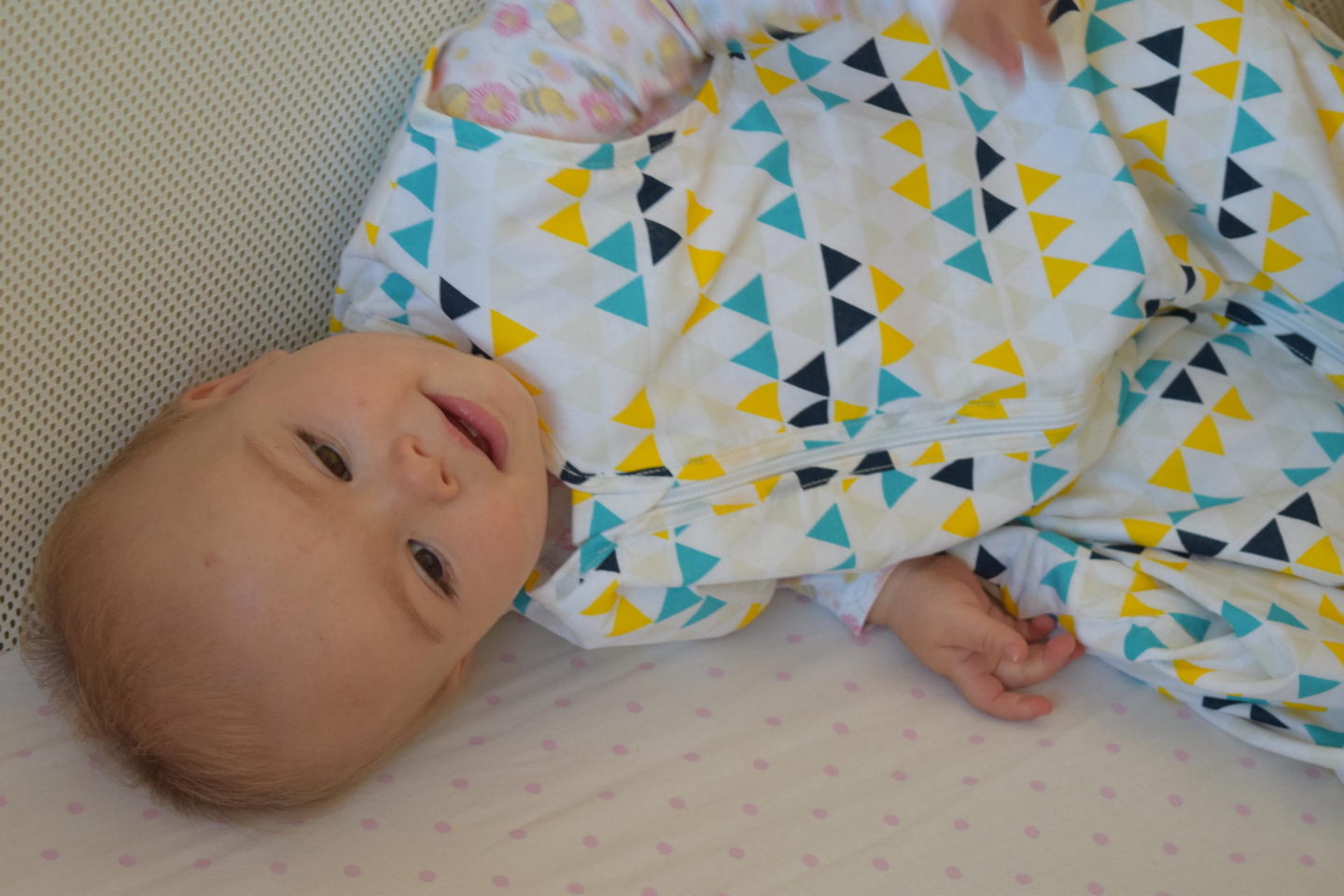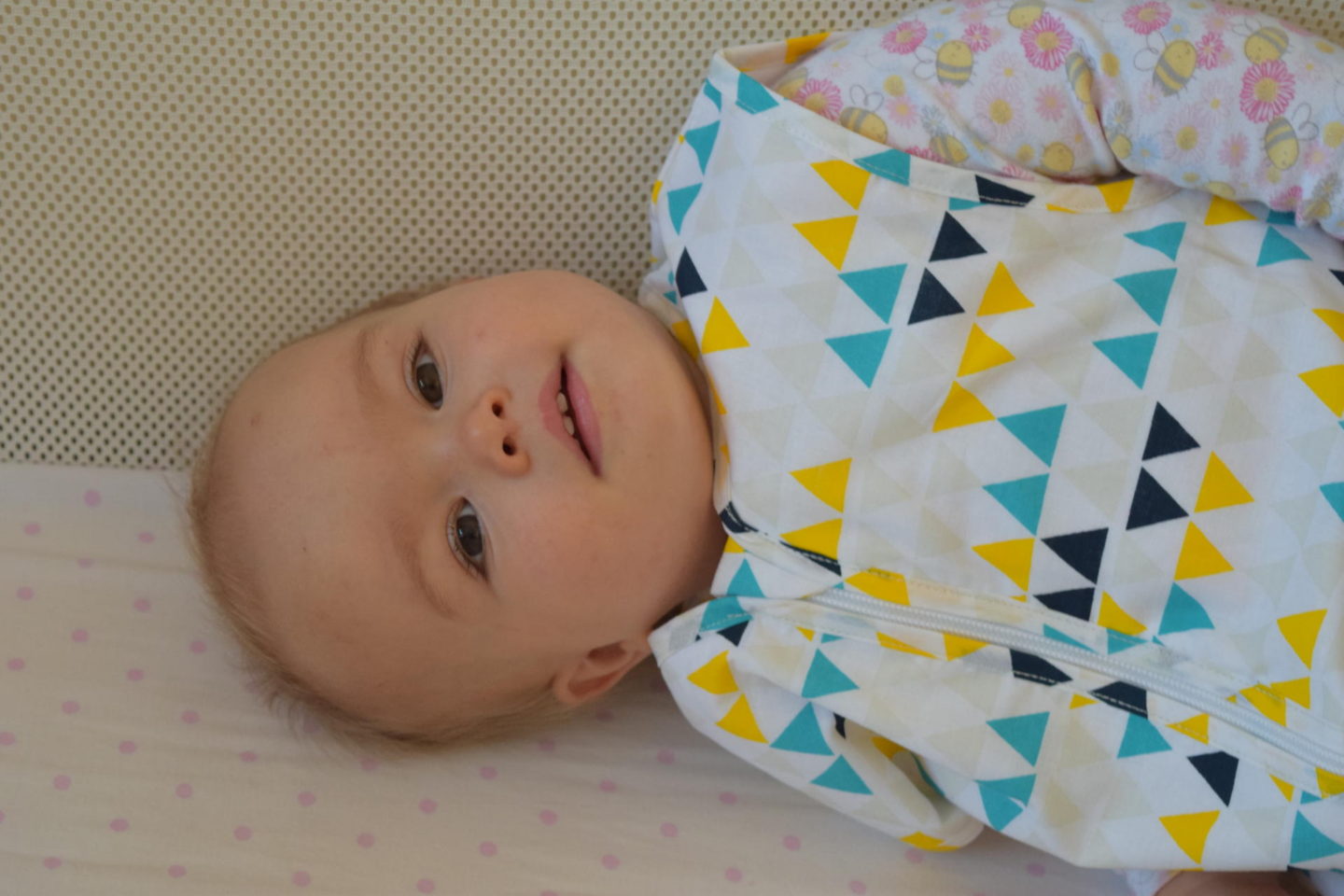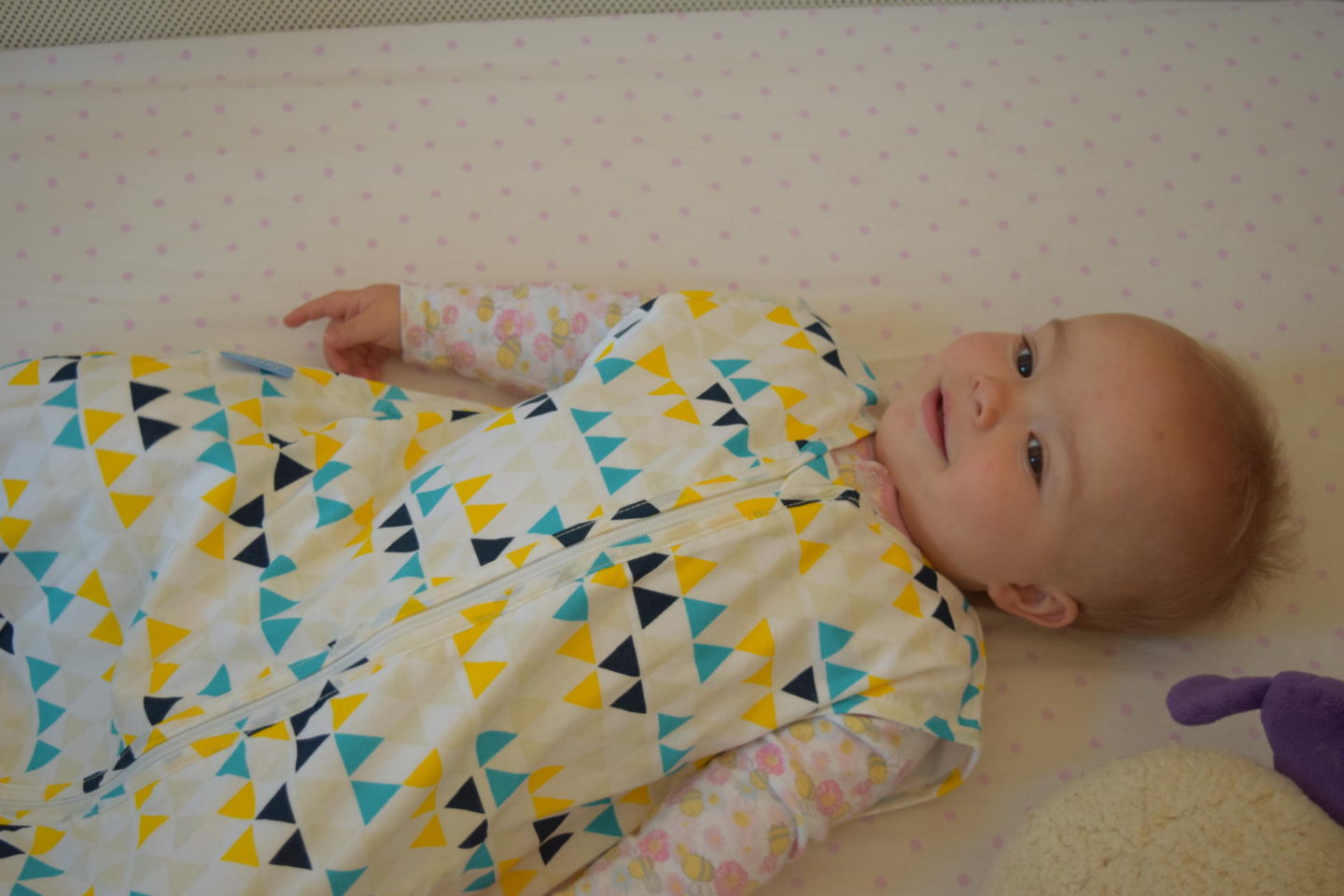 I love the design of this Zig Zag travel Grobag, which is available in 2.5 tog and 1 tog ratings, and sizes ranging from birth right through to 10 years. They would be the perfect solution for camping holiday with older kids!
For more information on how travel Grobags work with a 5 point harness, take a look at our review of the Save the Day travel Grobag.
No matter what your style, there is a Grobag for everyone. There are some really gorgeous designs available right now – one of my all time favourites is the Starbright and Stripes twin pack. Eliza was lucky enough to model these for The Gro Company recently – aren't they just gorgeous?