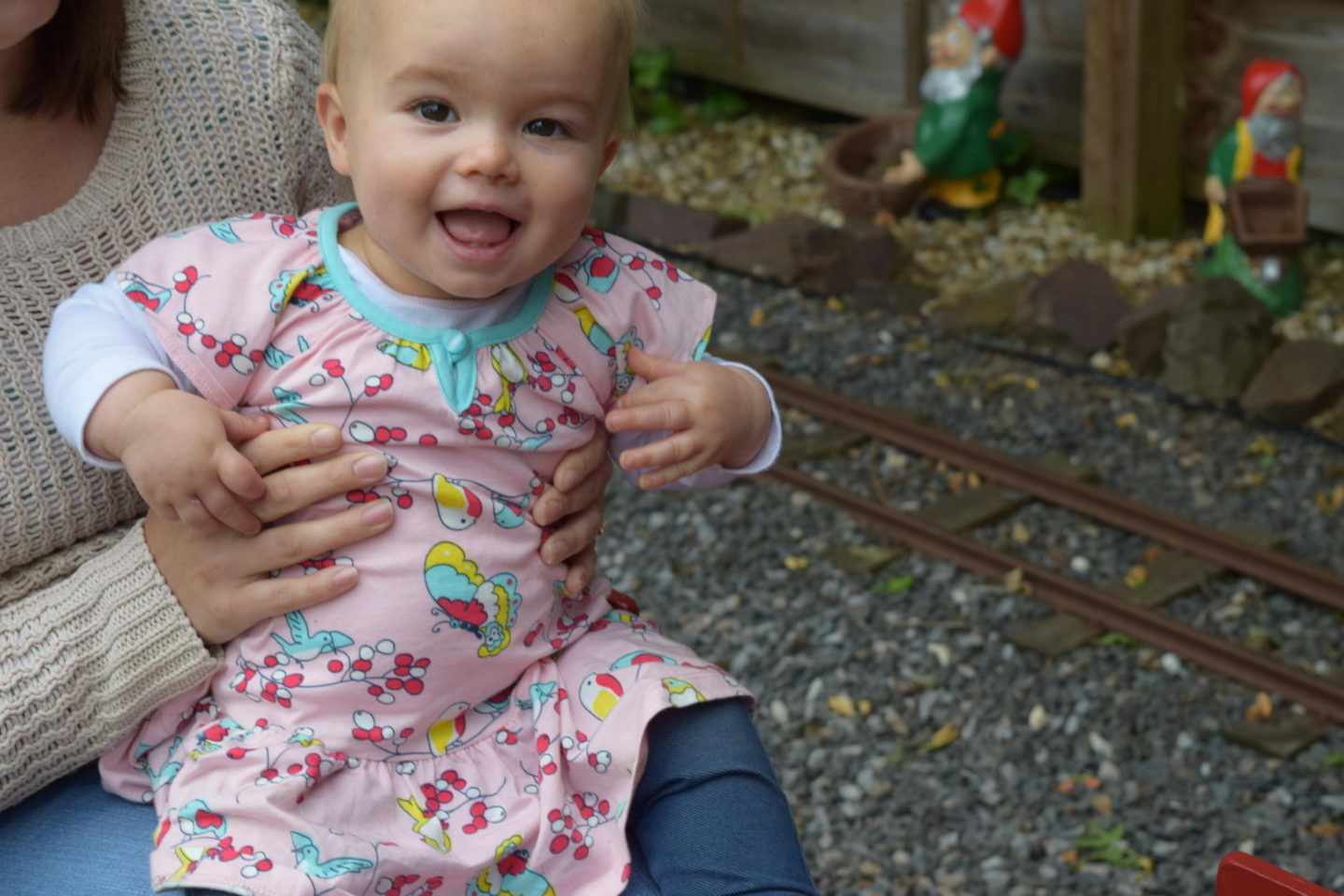 I have always loved Polarn O Pyret clothes. their quality clothes are designed for playing in – they are hard wearing, comfortable and easy to wash and care for. Because nothing shrinks or fades, it is truly good value, and can easily be worn by more than one child – these are clothes designed to be handed down.
We were recently sent a tunic top and a dress from the new Polarn O Pyret range, and they didn't disappoint. The colours are so bright and cheerful, they are items that cry out to be pulled from the drawers every morning, and this pale pink birds and berries tunic top has fast become my favourite thing for Eliza to wear.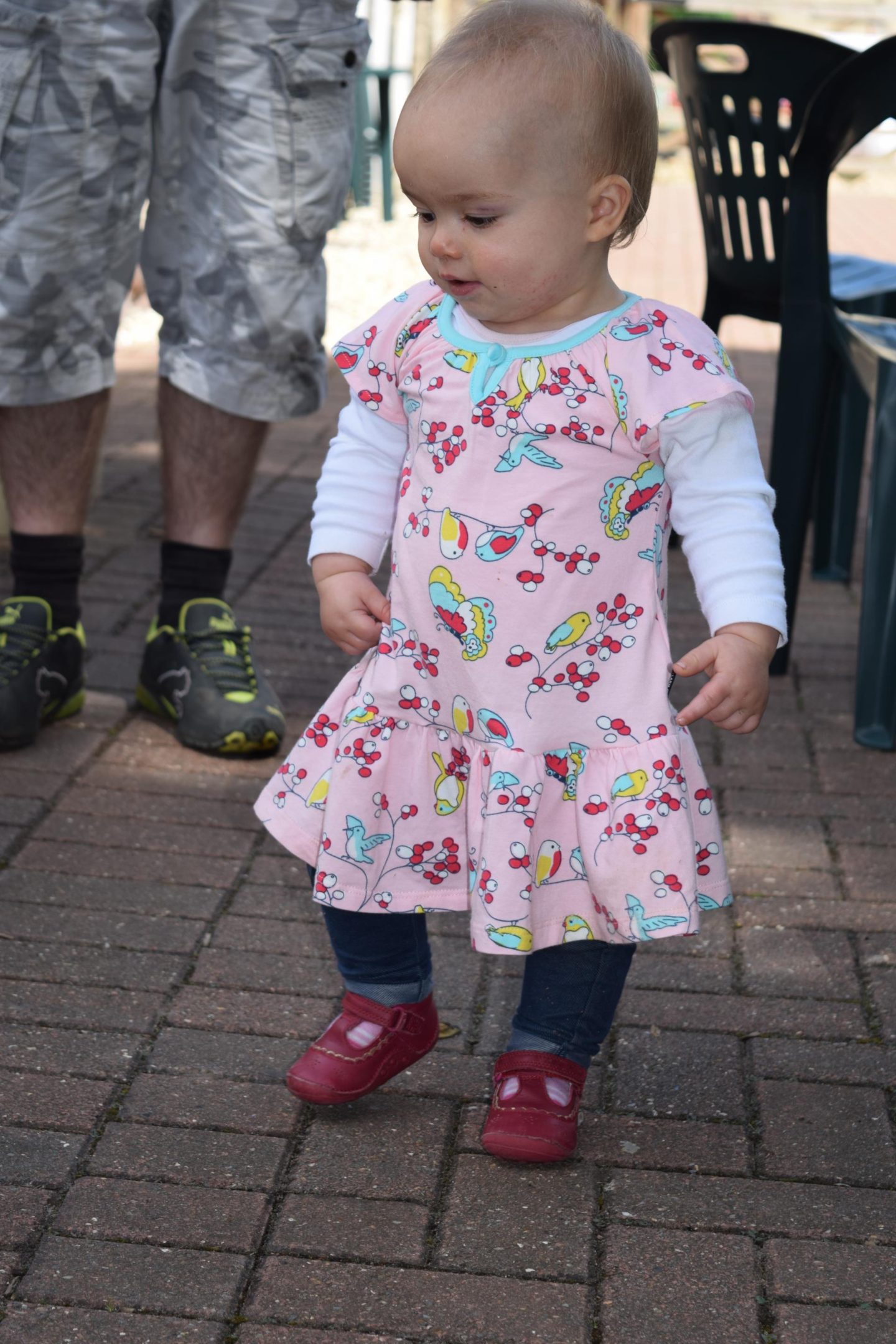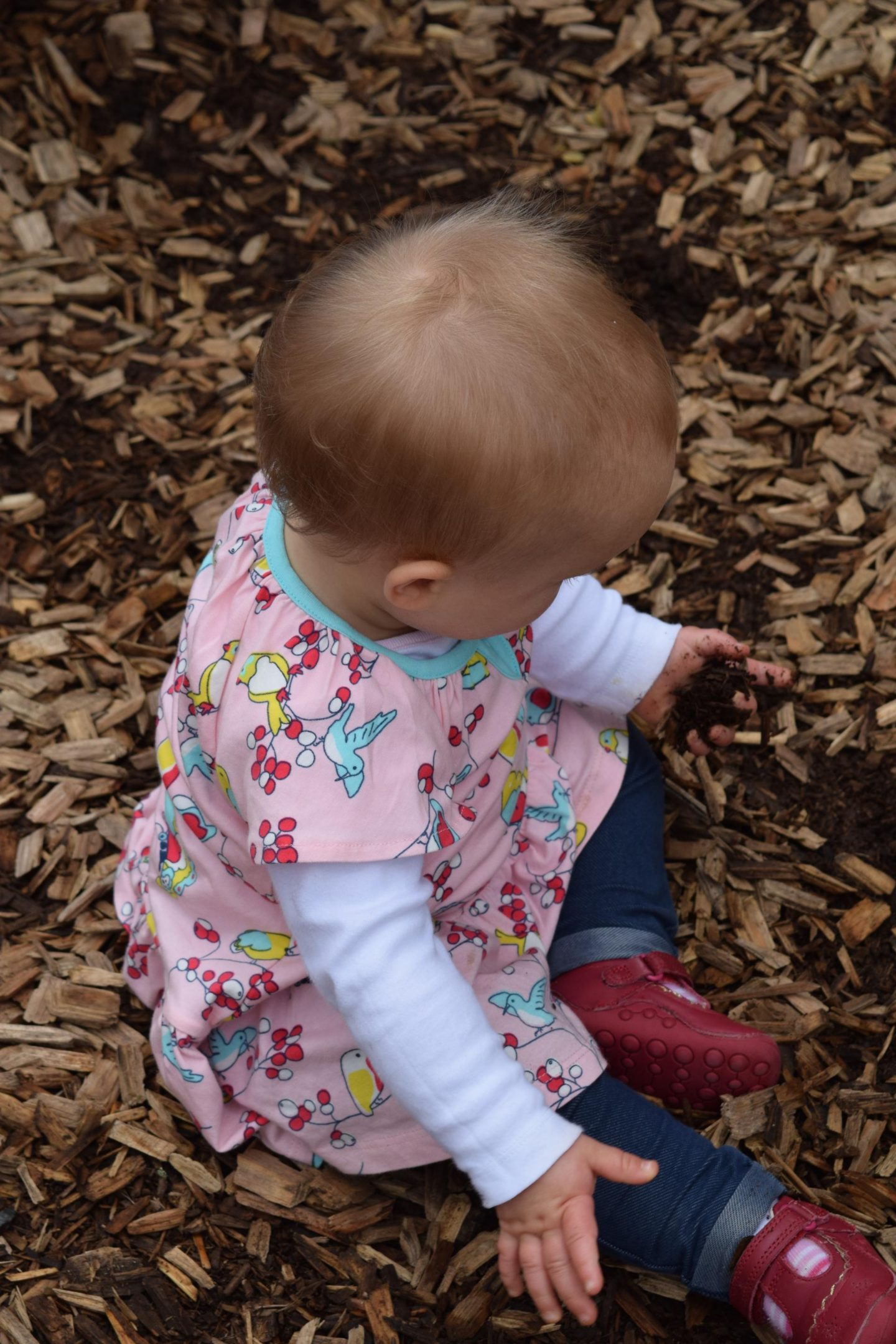 The short sleeves allow it to be worn in warm weather or layered on colder days, and it looks fab with trousers, leggings or tights. The material is super soft, breathable cotton, and the sizing is pretty generous too – she will get a lot of wear from it.
We also received a bright flowers dress. Eliza doesn't wear a lot of dresses generally, as they tend to get in the way when she is crawling or playing, but since she has been walking and on her feet more often, I have been putting in her dresses a bit more. She definitely approved of the swirly fabric!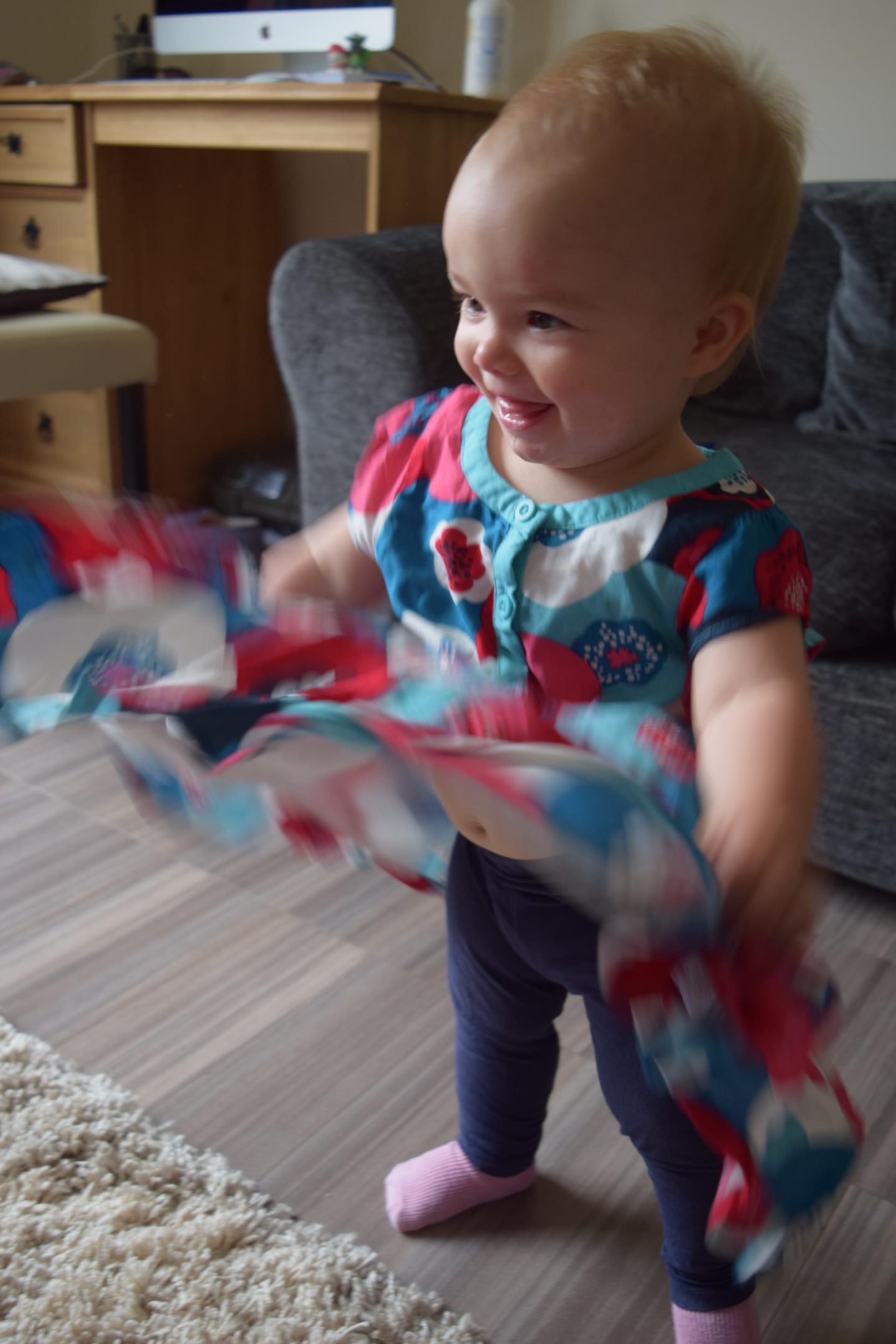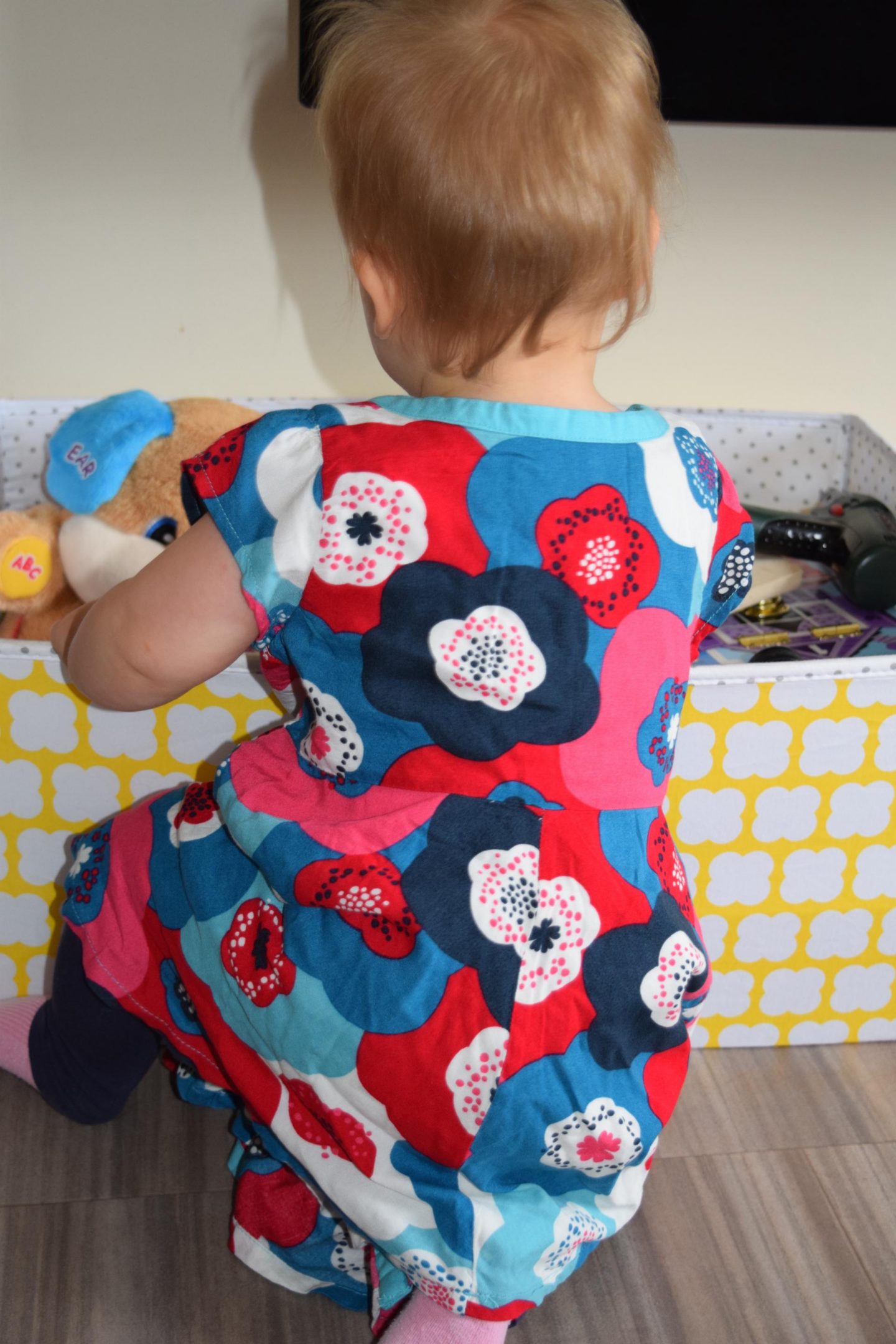 I love the colours on this dress, they are so bright and eye catching. The button detail at the front makes it easy to get on and off, and again it has washed and worn well, and will last Eliza for a long while. This dress could also be teamed with leggings, tights or worn on its own in the summer.
To finish off any outfit, you need a good pair of shoes, and for baby feet they need to be soft and flexible. Dotty Fish have an amazing range of leather baby shoes with non-slip soles and elasticated ankles to support those first steps.
These have been the perfect 'indoor' shoe for Eliza, giving her some grip and support on our wooden floor, and have also been great in the garden too. They offer enough support and protection for your little one's feet without being restrictive or uncomfortable.
If you would like to try Dotty Fish for yourself, you can enter the code FAMILYFEVER10DF at the checkout to get 10% off your purchase.