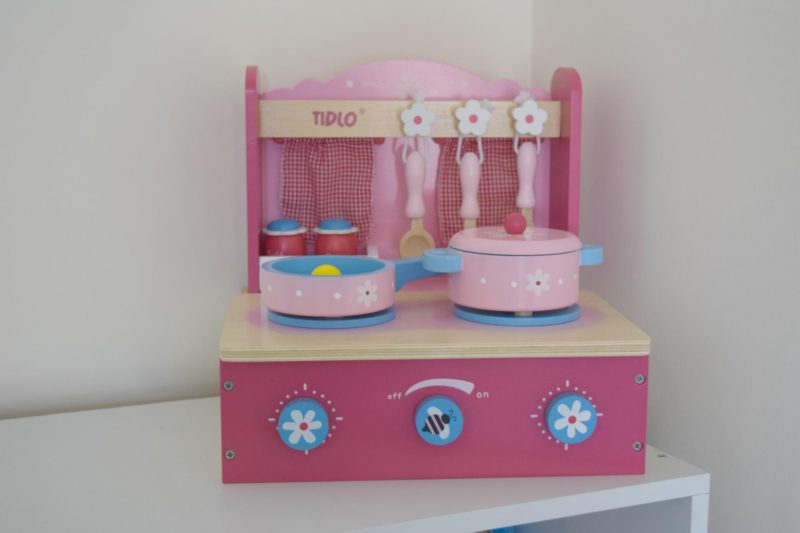 Whenever we go to playgroups, Eliza and Max always head straight for the play kitchen. It's the same at nursery – the kitchen and play food feature heavily in both their daily diaries. But play kitchens are big, and they take up a lot of space – as well as being pretty expensive too!
The Wooden Toy Shack offer a solution to this problem – the Tidlo Daisy Tabletop Kitchen.
Set out in the same way as a standard play kitchen would be, this compact tabletop version has everything your little one needs for role play. It comes with a frying pan and egg, a saucepan, a spatula, fork and spoon and a salt and pepper set.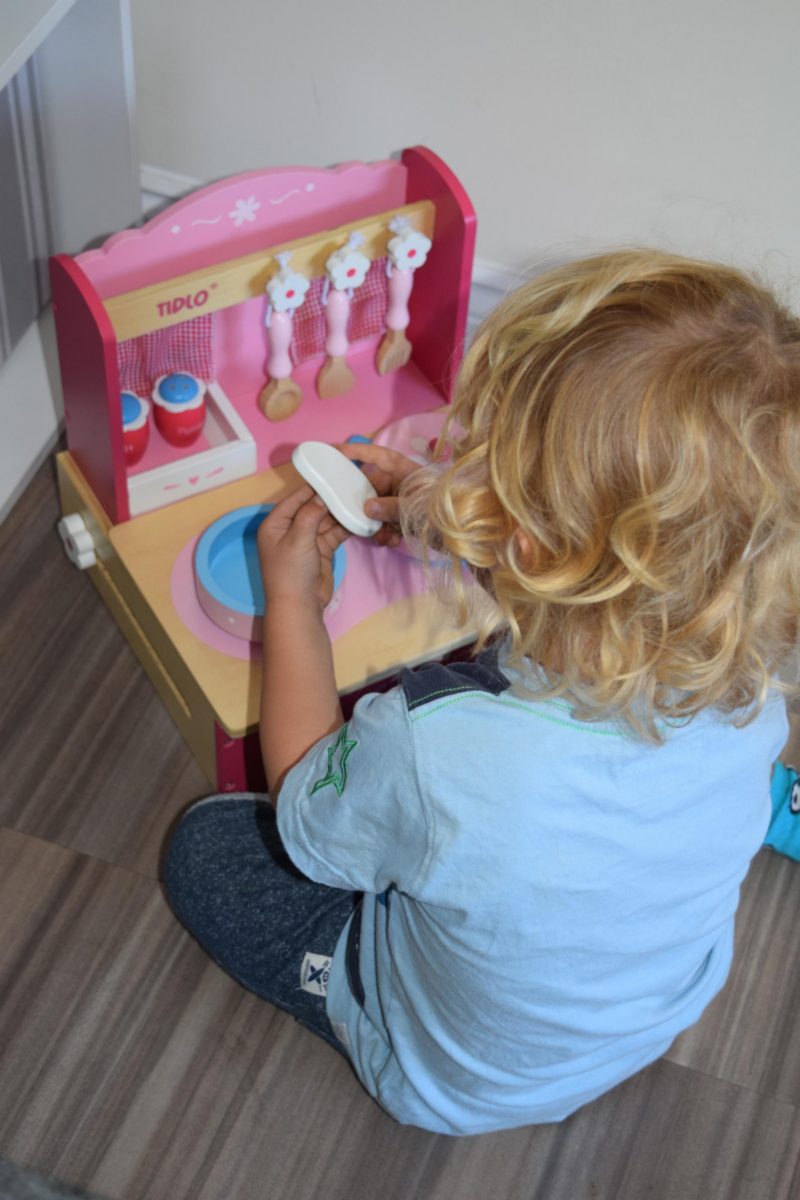 It really is the ideal size for pre-school play – Max is 3, and finds this just right. He can lift it down onto the floor himself, or he can pop it up onto the dining table, and it takes up very little room. It even fold for storage or travel. Simply twist the flowers on the sides and the back of the kitchen will fold flat against the hob. You can then turn the flowers again to keep it closed tight.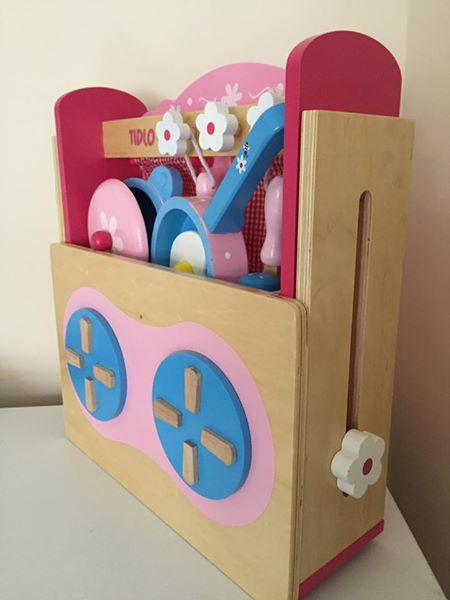 Not only is the Tidlo Daisy Tabletop Kitchen perfect for toddlers, it is a great size for babies too. Eliza is able to access all the areas of this toy, whereas with a full sized version there may be areas she cannot reach yet. All the accessories are chunky and made from wood which is painted with non toxic, kid friendly paint, so I don't worry about her putting them into her mouth either, and she loves the clicking knobs on the front.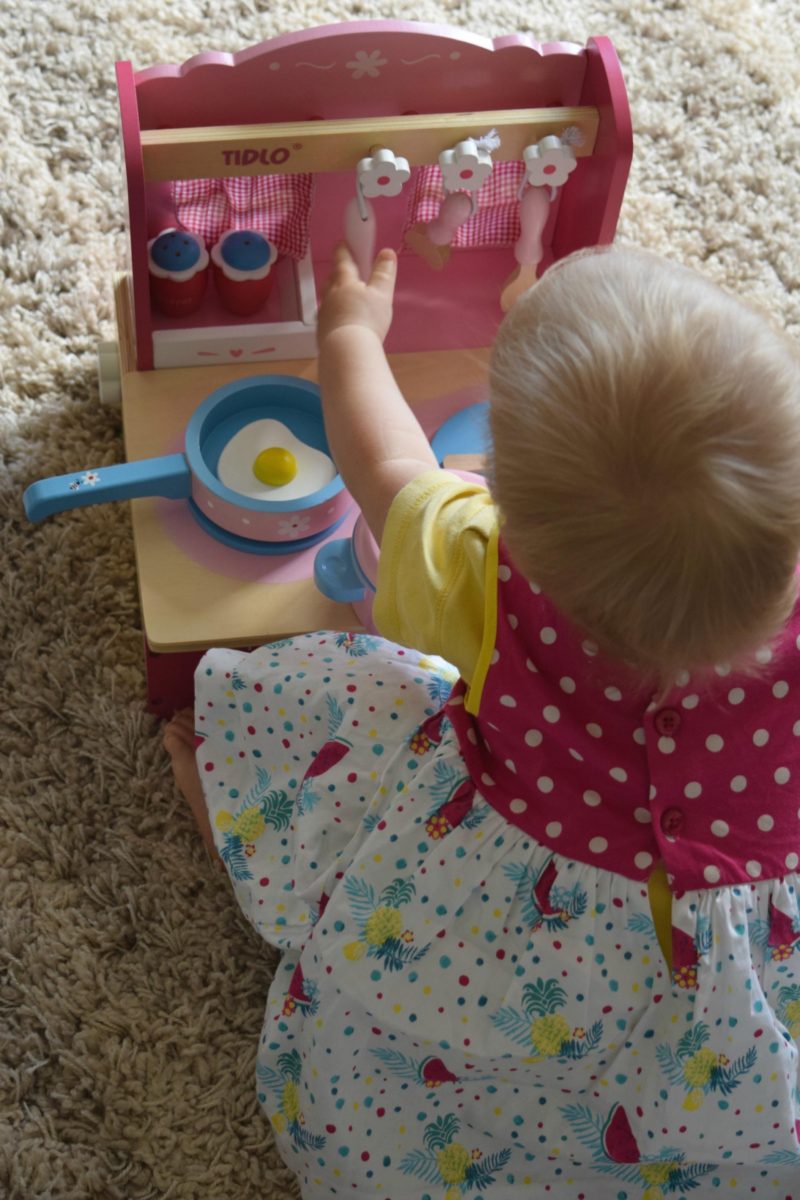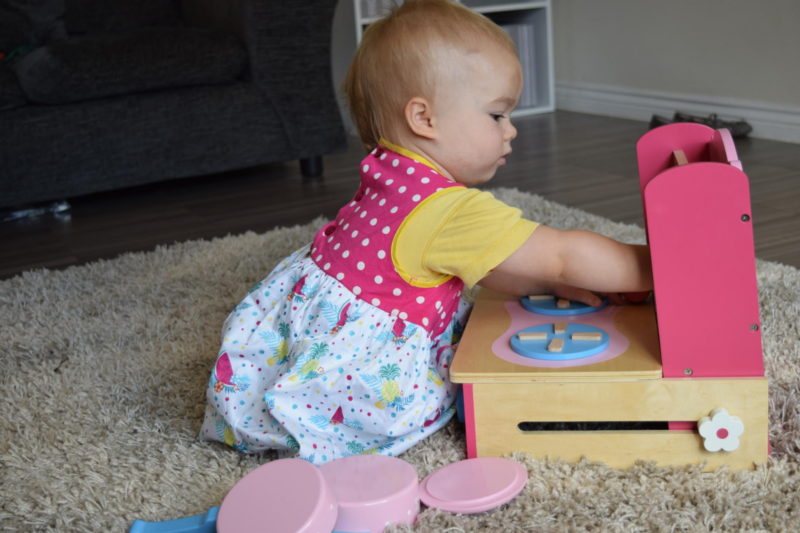 Even the older children have enjoyed playing with this tabletop kitchen – it is a great toy for encouraging older siblings to interact and play with younger ones – they can teach them how to use all the different sections, and what the accessories are for.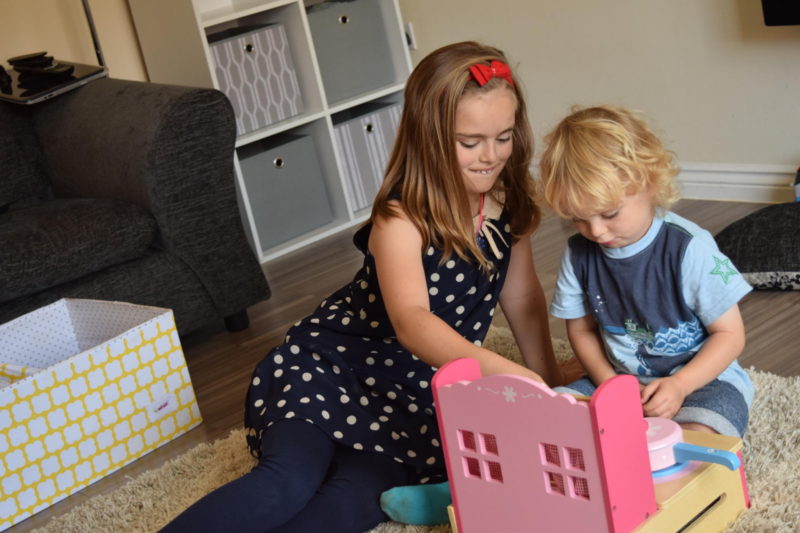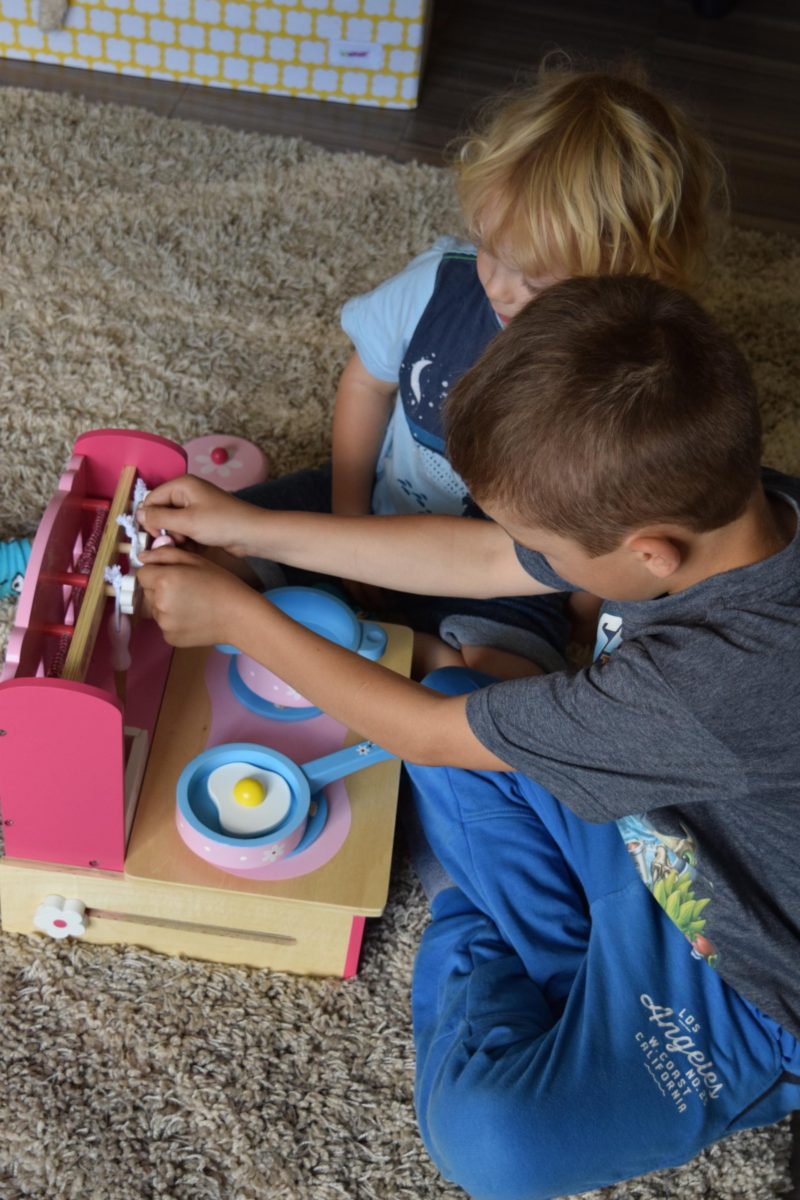 Would we recommend it? Yes, we definitely would. It's a great space saving alternative to a full sized kitchen, and can save you a whole heap of money too. It comes with all the accessories you need, and it can fold down to half the original size for storage at the end of a busy day. Definitely worth a look, this would make a great Christmas present for babies, toddlers and pre-schoolers.