2016 is a landmark year for Calpol – the brand is celebrating its 50th anniversary. When your child is ill, all we as parents want is for them to be themselves again. Usually, we know how well our child is by the way they behave and there comes a time after an illness when you just KNOW that your child has bounced back. Calpol are encouraging people to acknowledge and celebrate these wonderful Bounce Back moments.
If Jacob is poorly, I know that he's feeling better when he asks for his football. A sign that Gemma is well is her asking to go on her bike. With Max, you can just see – there is something in his eyes, a little spark, that he loses when he isn't feeling well. As soon as he is better, that mischievous glint reappears – that's just Max all over. As for Eliza – we call her the tornado. She whirls through the house, leaving destruction in her wake. No cupboard is left full, no toy box left unturned. If she's feeling unwell, the house is suspiciously tidy – and while that might sound great – I kind of miss it. It's what makes Eliza who she is.
A few months ago, Gemma had a really nasty accident, and it really affected her summer holidays. She was in a plaster cast, she couldn't go out and play, couldn't ride her bike and was clearly uncomfortable. The plaster cast came off, and she slowly started to heal, but it was when we drove to the beach one evening and she felt well enough to run and jump with the other that we knew she had officially 'bounced back' – and it was the most welcome sight! I felt so relieved that she was recovering, that she was able to be a child again.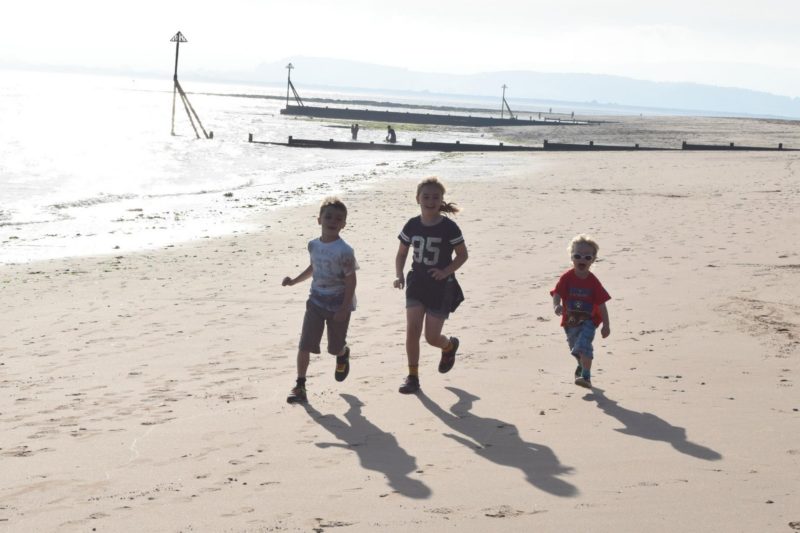 How do you know when your children are bouncing back? Can you just tell, or is it when they start doing something they love again? Is it when they start to sleep through after seemingly endless sleepless nights, or is it when they ask for their very favourite meal to be cooked?
We would love to hear about your child's Bounce Back moments. I've been asked by the makers of CALPOL to share their latest campaign – why not visit the Calpol Facebook page, and enter their competition via the Bounce Back Competition tab? You can submit anecdotes, photos and videos of your childs Bounce Back moments – there will be weekly prizes and also a grand prize at the end of the campaign.
*This is a collaborative post. Parts of this blog post have been sponsored by the makers of CALPOL. CALPOL® Infant Suspension (from 2 months) contains paracetamol, for pain & fever relief. Always read the label.*