Last month, we were lucky enough to receive our first Playmobil Playologist delivery, the Fire Chief's Car. This month, we received a very exciting delivery indeed – the new PLAYMOBIL Pirates range landed on our doorstep, and after seeing this advertised on the TV a lot lately, all the children were thrilled.
The Pirate Fort SuperSet includes a whole play world – base, fortress, tree and rowing boat, along with all the accessories – cannons, treasure chest, weapons, flags, barrels, animals and hats.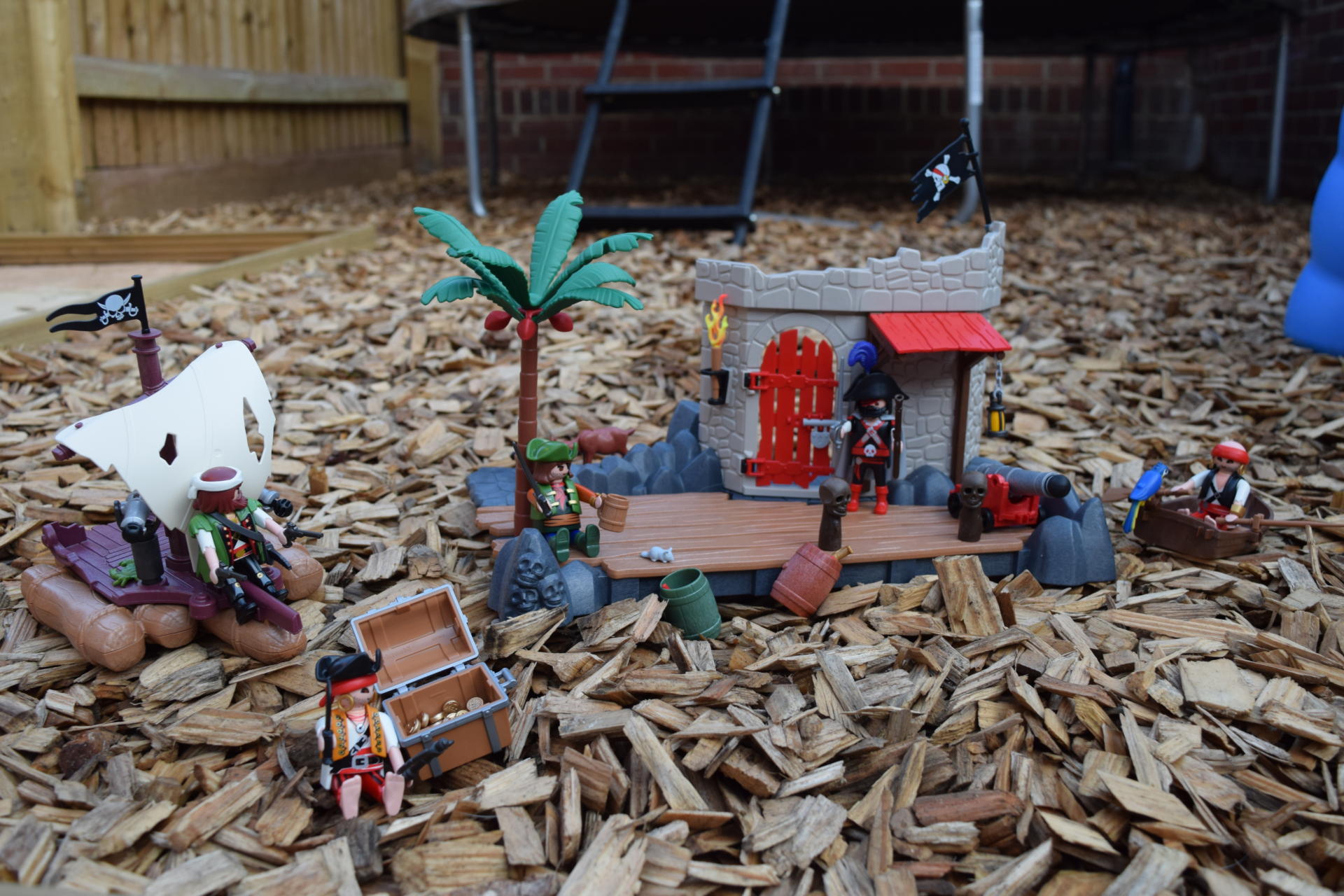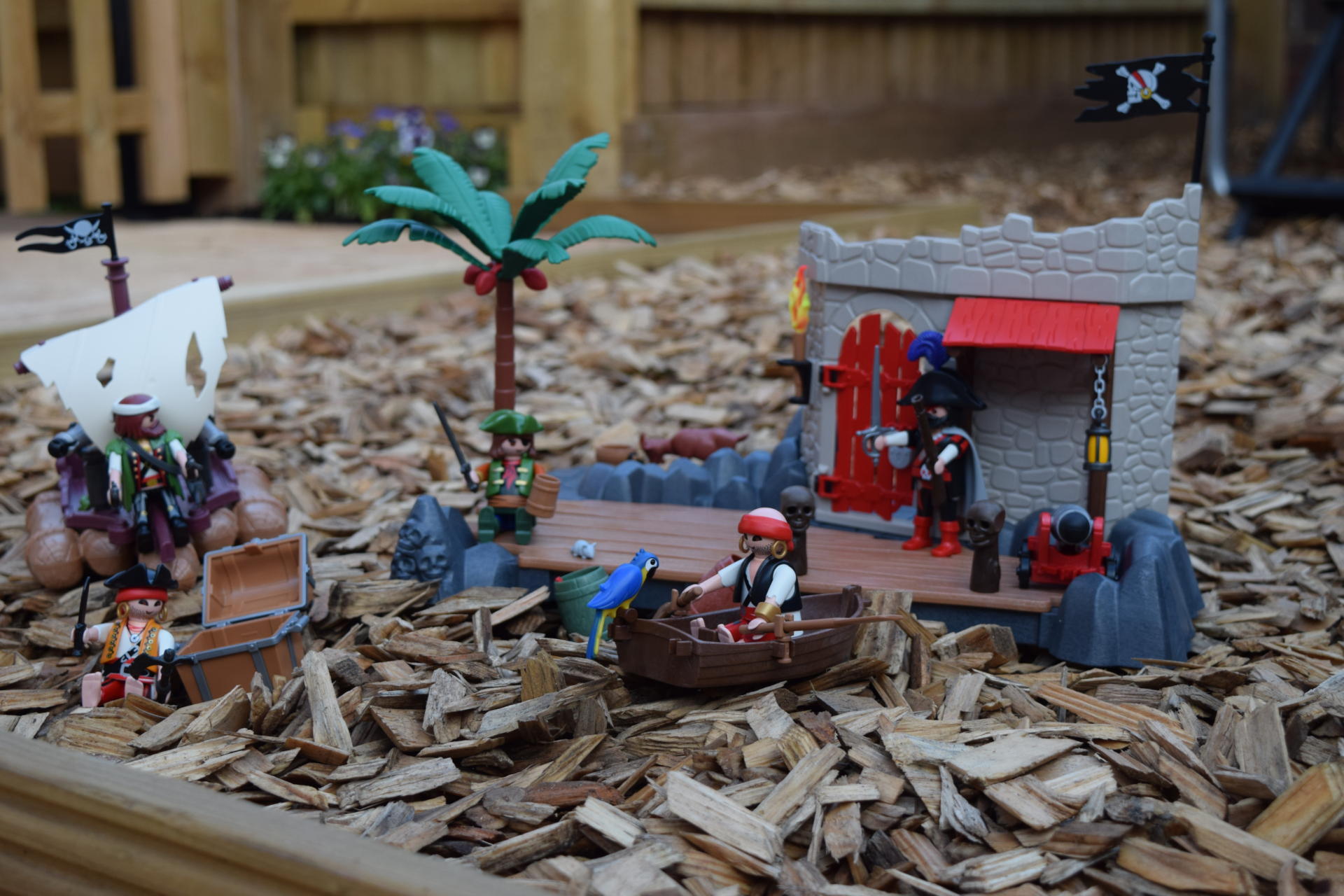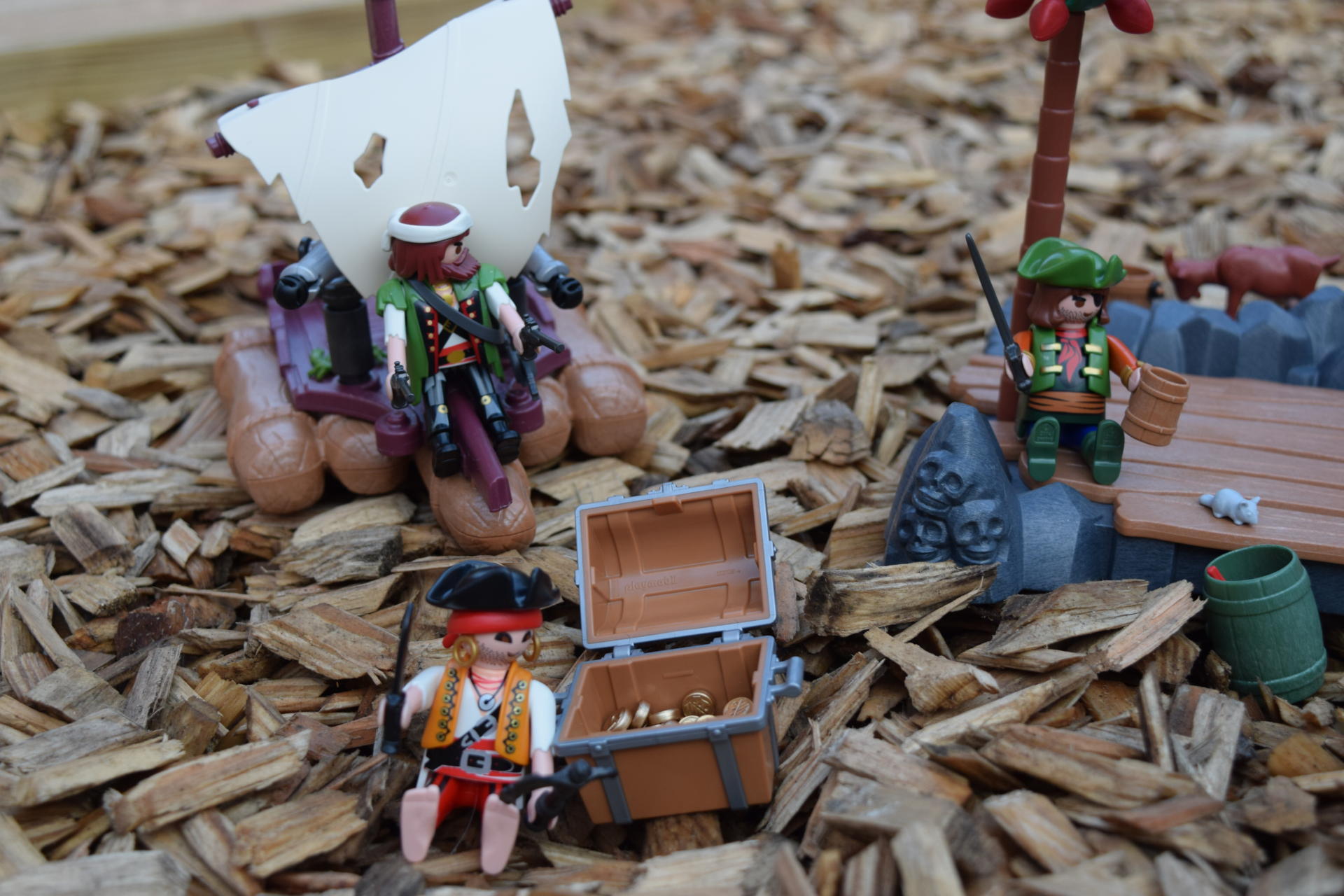 We were also sent the Pirate Raft, which comes with its own pirate and accessories, and perfectly complements the Pirate Fort SuperSet. Everything is pretty easy to put together, although it was definitely an adult job, as some of the pieces are pretty fiddly and would have been too difficult for Max to manage. The age guide for these sets is 4-10, which I think is pretty accurate – Max is at the lower age range and Jacob at the higher end, but both have got equal amounts of play from the sets.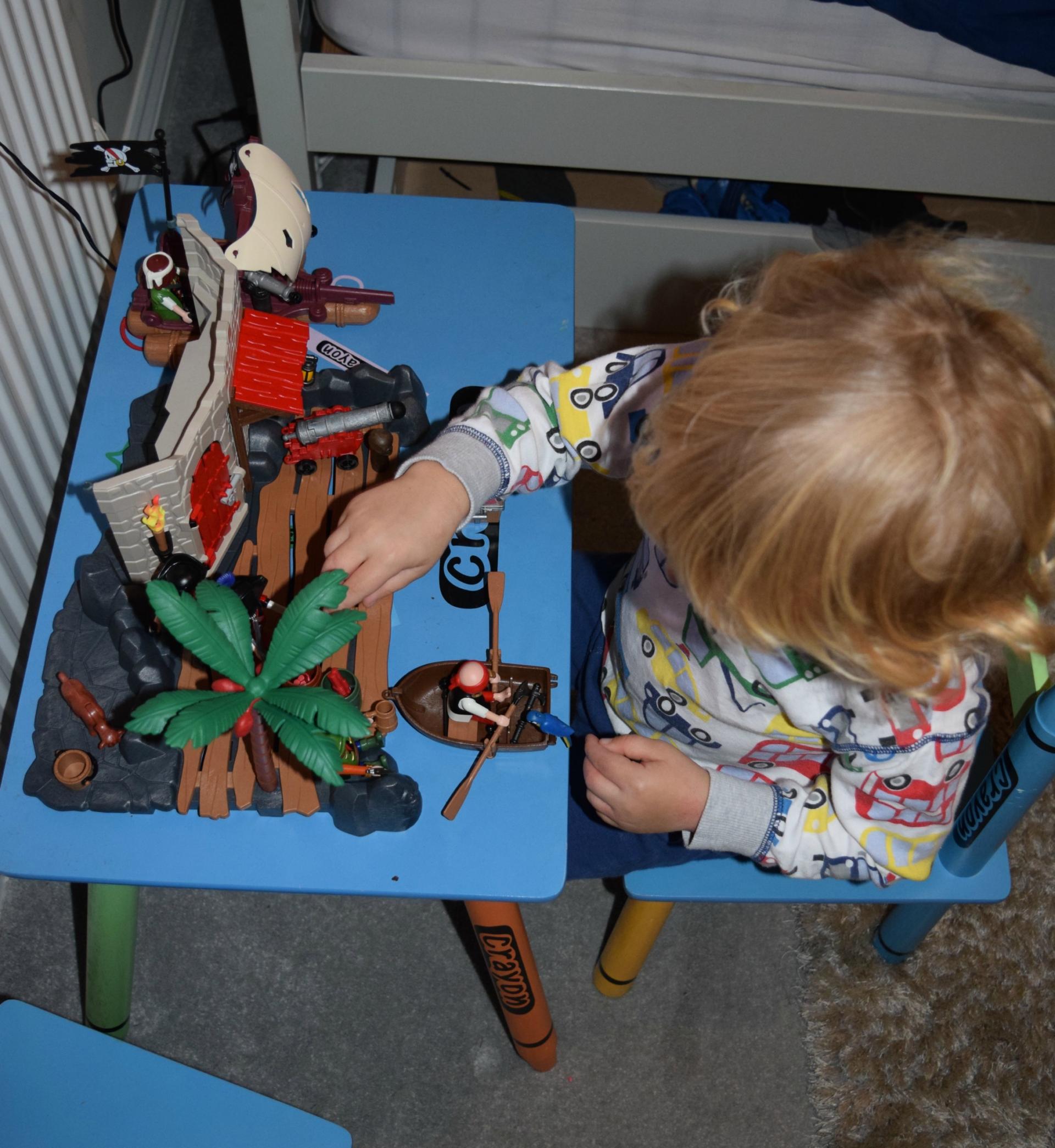 The Pirates range is really great for imaginative play – there are so many different ways to use it. Max and Jacob have had pirate battles, have hidden the treasure chest for the pirates to find, they have integrated the sets into other play sets to make huge small world towns and islands. There is the potential for some more developed play too, with the range lending itself to the drawing of treasure maps and discussions into pirates in history.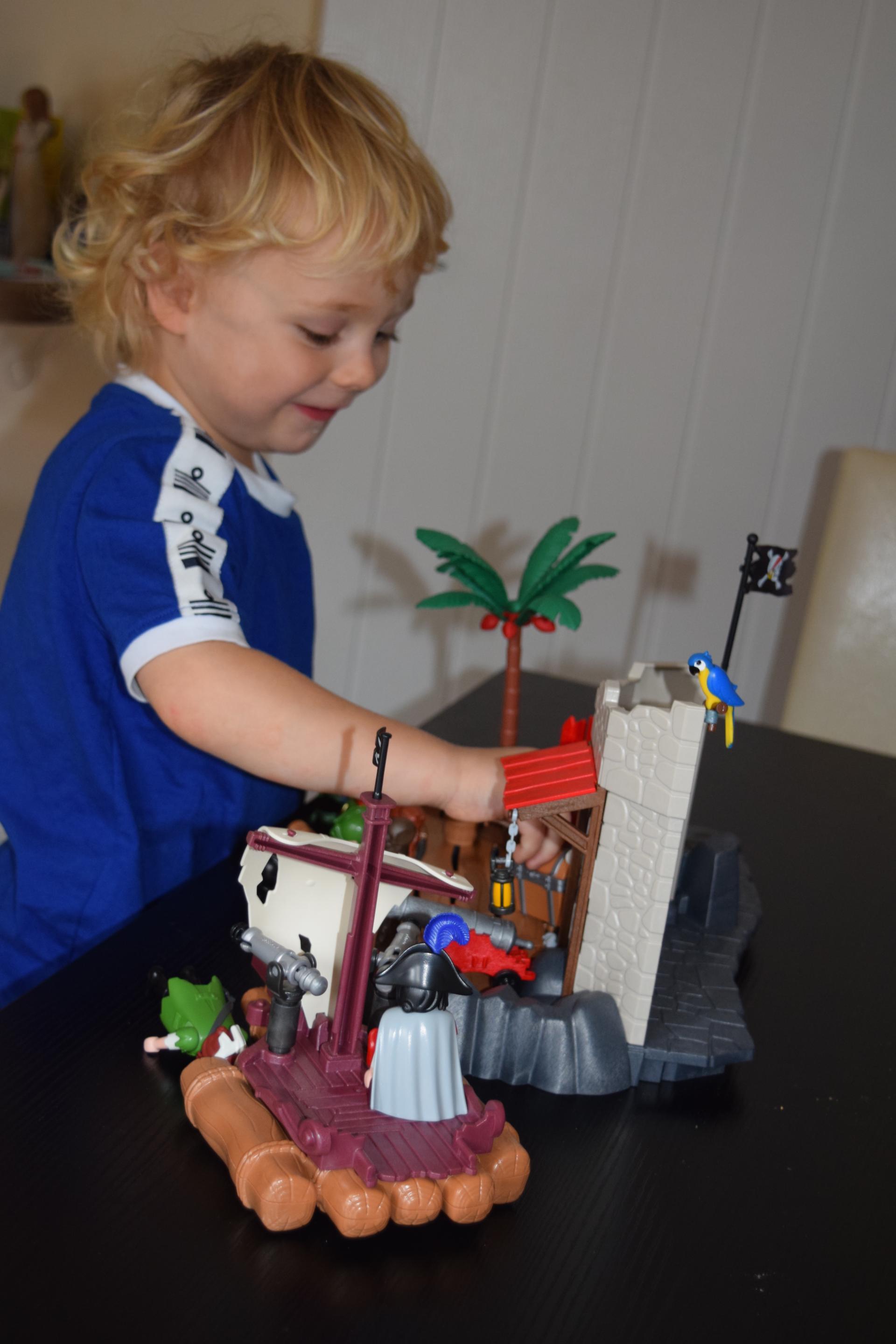 To me, Playmobil is a real step up for Max, taking him away from the Duplo and chunky bricks he has been using up until now, and is the perfect size for him to manage. As I mentioned before, he isn't able to build the sets himself just yet, but this will come with time and patience, and everything is simple to take apart and reconstruct for practice, or if the children fancy changing things around a bit. The Pirate figures are of a similar size to other Playmobil figures, which makes it easy to chop and change things – we have had the Fire Chief come in with his car on occasions, to tell the naughty pirates off or to put out a fire on the island.
The Pirate Fort SuperSet is priced at £19.99, and the raft at £11.99, making them great value, and something to consider this Christmas. PLAYMOBIL are a top manufacturer within the preschool age range and beyond, and their products are well made, well priced, good quality and great for small world play.