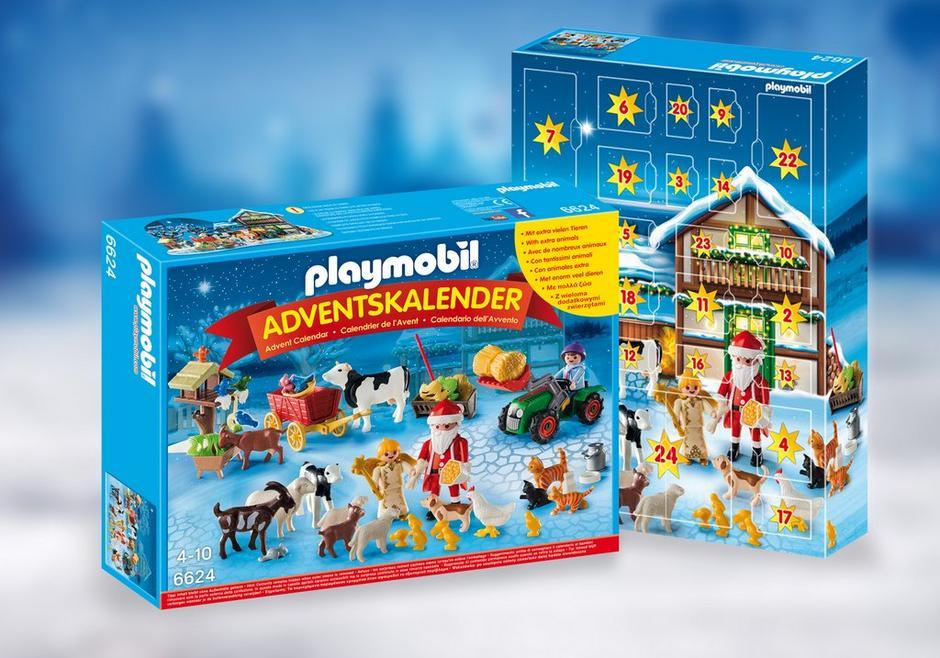 Christmas is just around the corner, and if your children are anything like mine, the words 'advent calendar' will have already been mentioned several hundred times. In the past, we have traditionally gone for the standard chocolate advent calendar, but this year we have decided to move away from that – mainly because the kids get SO much chocolate at Christmas time that the idea of an alternative really appeals.
This year we have been sent a PLAYMOBIL advent calendar for Max to try out, and I know he will be over the moon when he sees this come out on the 1st December. He has become a real Playmobil fan over the last few months, and the Playmobil Pirates and Fire Chief's Car get played with daily, and I love Playmobil because they are a top manufacturer in preschool toys!
There are six Playmobil advent calendars available this year, which I really like – it means if you have more than one child, they can all have their own unique calendar. Priced at £19.99, they are in line with other toy themed advent calendars, and represent pretty good value for money when you think about what's inside! We have the 'Christmas on the Farm' calendar, which is unisex and perfect for all age ranges.
The set comes with a fold out, 3D scene, which you can use as a backdrop for your Christmas farm scene. Each day, there is a new Playmobil character or item behind the door, and over the month you can create a really lovely play set.
The picture below shows what you are likely to find in your advent calendar – as you can see, there is a great range of items, and I just know the tractor is going to be a MASSIVE hit with Max! Everything will fit nicely with our current Playmobil collection, and I can't wait to see Max's face as he discovers new toys every day throughout advent.