Right from the early weaning days, we have preferred to have Eliza sat up at the table with us for meals. It just makes sense to us – meal times are family times, and Eliza is part of our family.
Traditional highchairs don't always make it that easy to achieve this, as they are often too big and bulky to slide up to the table effectively – you often find that your little one is just too far away from the table. We were recently sent the Graco Swivi Seat, which is suitable from birth – 3 years, and can help integrate your baby into family meal times from day one.
The Swivi Seat has a number of seating modes. There is a removable tray, which comes in handy for messy play as well as eating! The seat itself is sturdy and well made, with the option to use as it is, or add in the newborn insert for smaller babies. The seat back can also be removed as your child gets bigger, so it resembles a booster cushion rather than a highchair.
One of the best features of the Swivi Seat is the swivel function. Getting little ones in and out of seats can be back breaking, but the Swivi Seat allows you to rotate the seat in any direction with the push of a button, making it so much easier to take your child in and out, and even makes cleaning and adjusting easier too.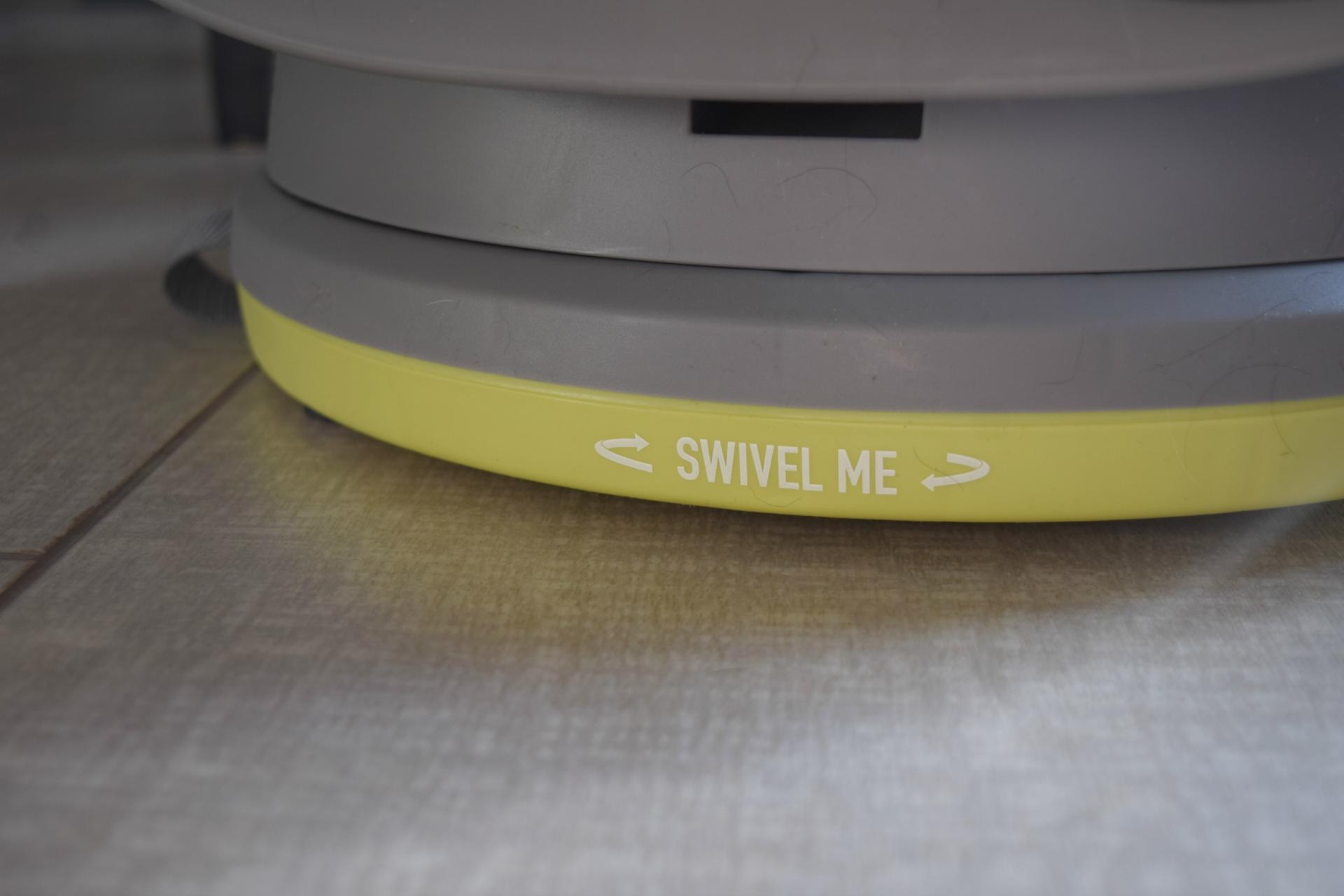 At 18 months old, Eliza is an accomplished eater now, and is always part of family meal times. We have been using the Swivi Seat in the 'older child' mode, with the newborn insert and seat back removed, so it works as a booster seat. The height is spot on – she is at the correct level to eat at the table, without her legs being squashed. The seat is suitable up to 3 years – I personally think we would struggle to use it for that long as there isn't much room between Eliza's legs and the table now, but this is obviously dependent on the size of your child and the height of your table.
It is easy to attach the seat to your dining chair – there are simply two straps which clip around the seat and back of the chair. These can be adjusted easily, as can the harness straps.
On the front of the seat is a large green button – this activates the recline feature. This is perfect for younger babies, as they often fall asleep at the table. It would be especially useful if you were using the seat from birth, as the recline is pretty flat, and would allow you to have your baby with you at all times.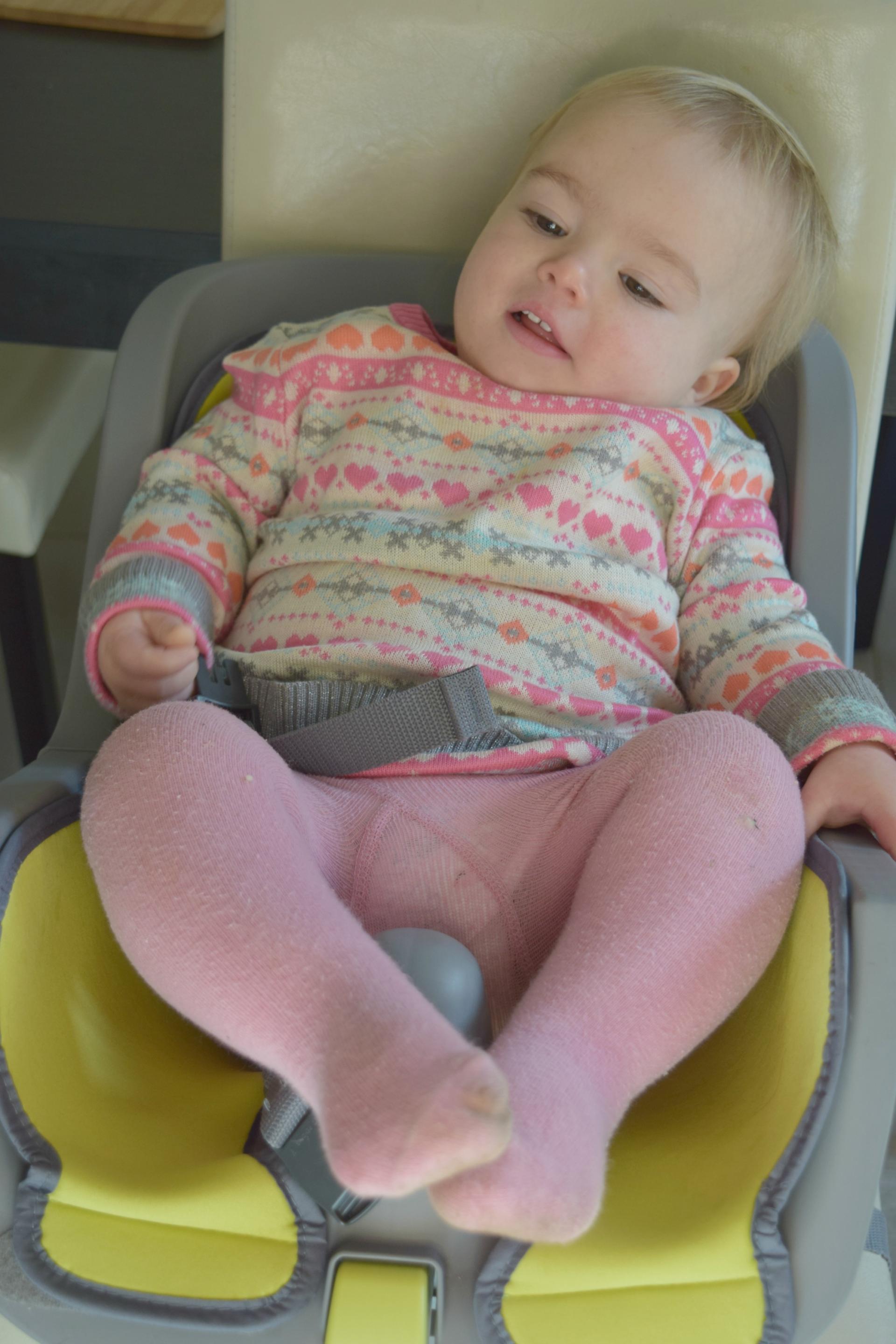 Overall, we are really impressed with the Graco Swivi Seat. It offers everything you need form a highchair, while allowing you the flexibility to move it easily. I love the fact it can be used from birth, and the way it can be adjusted and adapted to suit so many different age groups. It is slightly bulky, and like I mentioned above, I am not sure that it would last us until Eliza is 3, but I do think we have several more months use in it yet.