We have a huge amount of Orchard Toys products in this house – all the children have grown up with them. We have games for all ages, and heaps of puzzles too, but until recently we didn't have anything much for the youngest member of the family – she isn't quite up to snakes and ladders yet!
Orchard Toys sent us their 'Toys' puzzle, suitable for children 18 months and over. The box contains 2 puzzles, each consisting of 2 pieces. They depict popular, traditional childrens toys, such as teddies, rubber ducks, dolls and stacking rings – all items that Eliza recognises.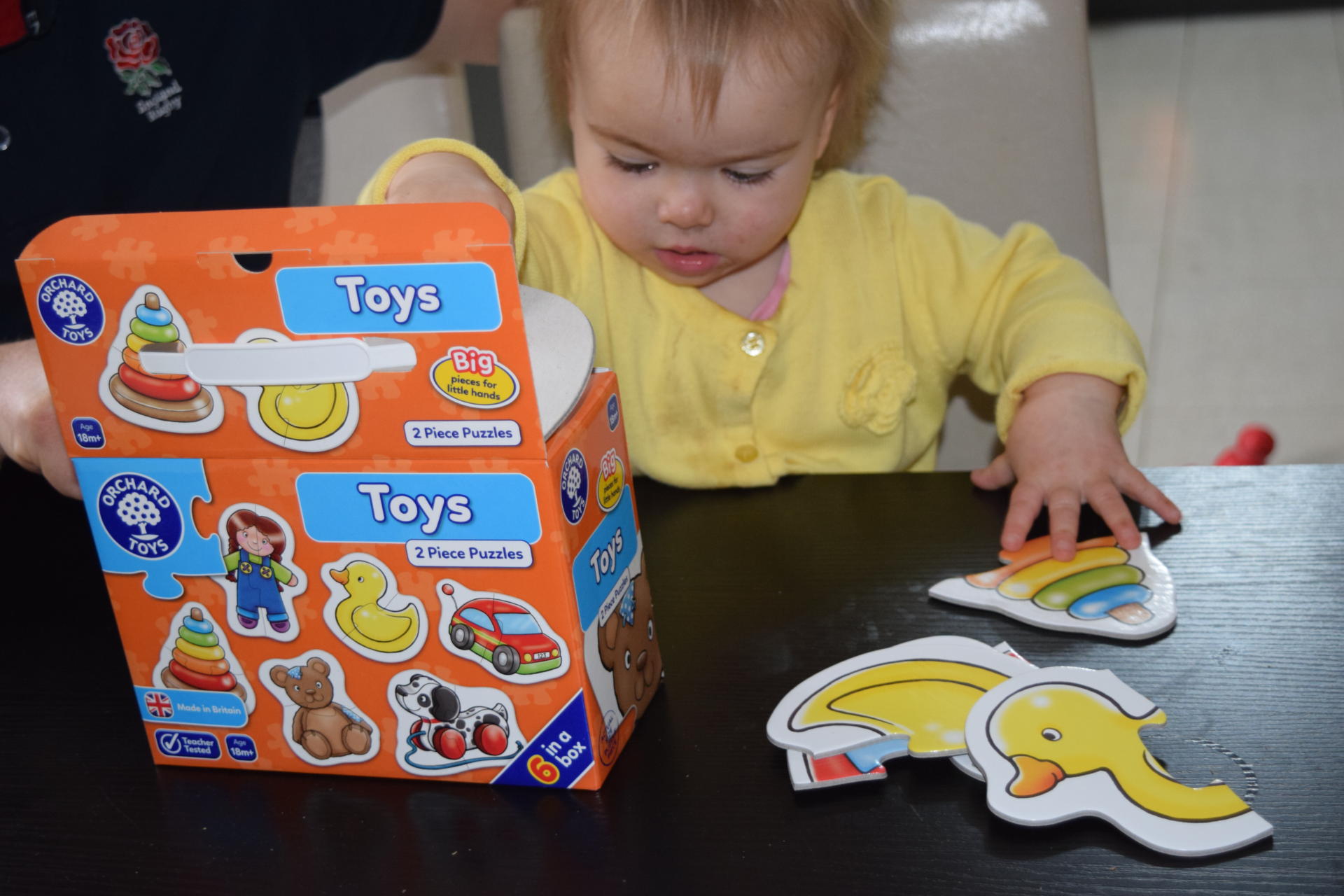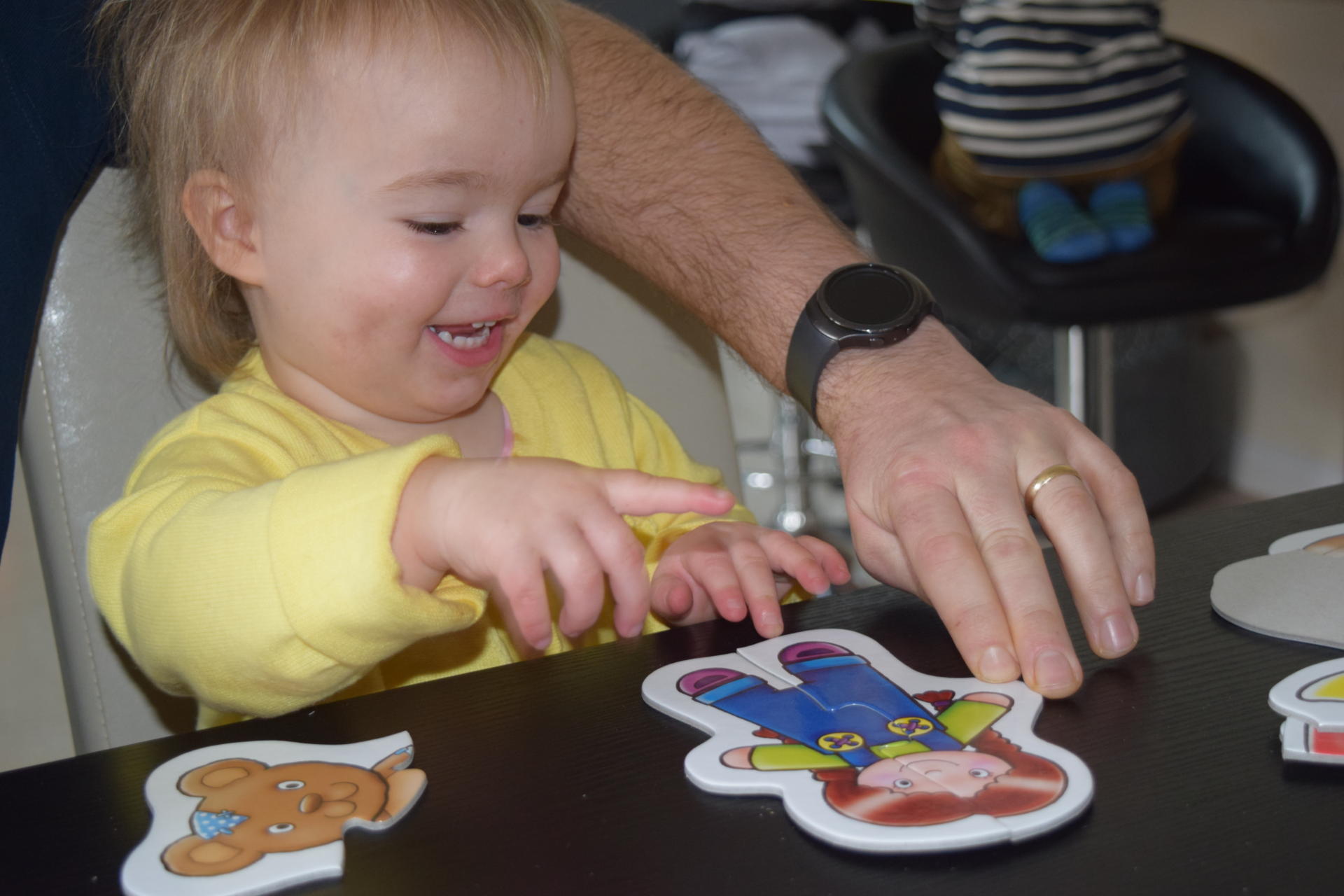 The pieces are the perfect size for small hands, and they are made from a stiff, coated cardboard which doesn't bend or snap. The pieces slot together easily, and stay together well. Eliza wasn't able to take the pieces apart herself, but was happy for one of us to do this for her.
Because the pictures are all recognisable items, the puzzle is a great talking point, ideal for learning words. As Eliza plays, we have been saying the name of the items, which she repeats back to us. She is now able to identify almost all the toys in the puzzles.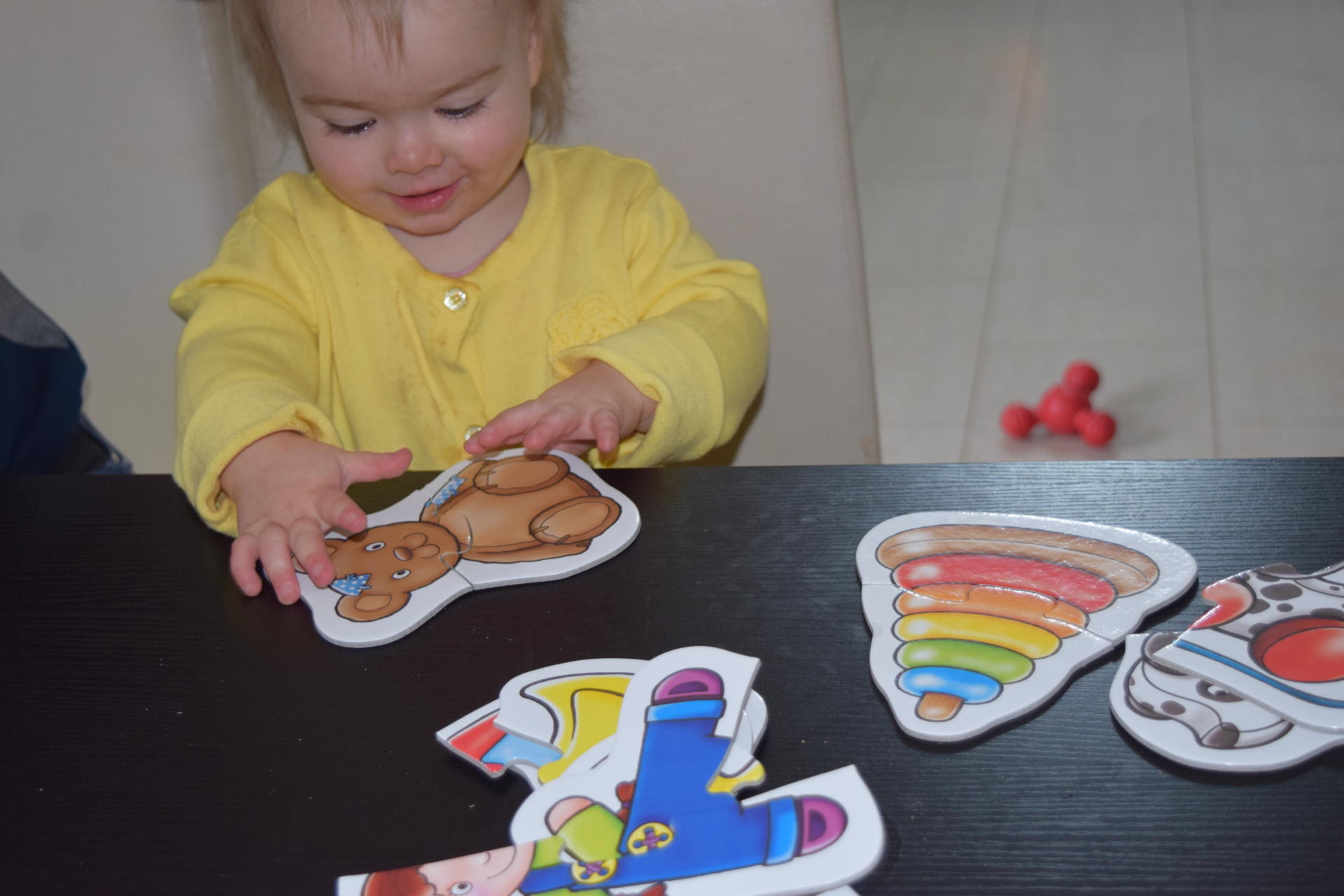 Another classic, traditional offering from Orchard Toys which I know will have years worth of play. Although it is designed for toddlers, Max has also enjoyed playing with it, and pointing out different colours and shapes. A well made, high quality, long lasting toy, that provides both fun and a learning experience.