Back in 2015, we reviewed the Lottie Muddy Puddles doll. Gemma and I were both impressed with the flexibility and age appropriateness of the doll, and so when we were given the chance to take a look at some of the other dolls and accessories in the range, we jumped at the chance.
After some deliberation, she chose the Snow Queen and Autumn Leaves dolls, and the Pandora the Persian cat accessory set.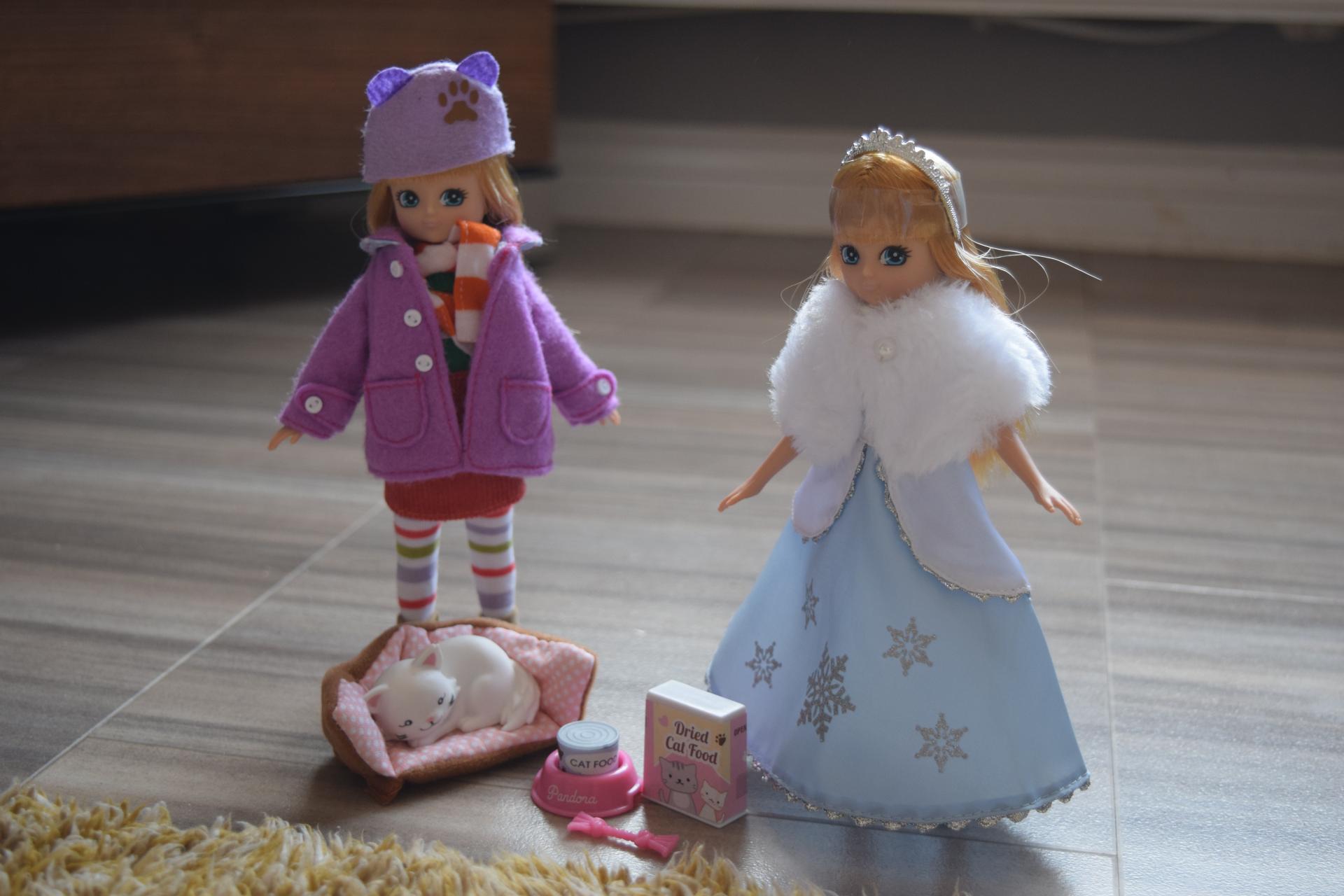 I love the size of Lottie dolls – they are similar in size to a Barbie, but much more realistic. Lottie Dolls are based on the proportions of a 9 year old child, developed alongside academics in the areas of child psychology and nutrition. Lottie represents a healthy view on body image, and is a positive role model, unlike so many other dolls on the market.
Snow Queen comes with a furry wrap, tiara, evening bag and sparkly mask as well as her beautiful blue ball gown and shoes (ballet flats, not high heels!). All the accessories can be taken on and off and swapped between dolls. Autumn Leaves Lottie has a cosy hat, scarf, coat and boots and her top even features a removable patch. Pandora the cat helps to extend play, coming with a bed, cat food, bowl and toy.
Lottie dolls don't encourage any gender specific roles. They show that Lottie (and Finn – the 'boy' doll) can do, and be, whoever they want to be. They can wear ball gowns and tiaras, they can have boots for splashing in muddy puddles, they can go stargazing, be photographers, go camping or be a pirate.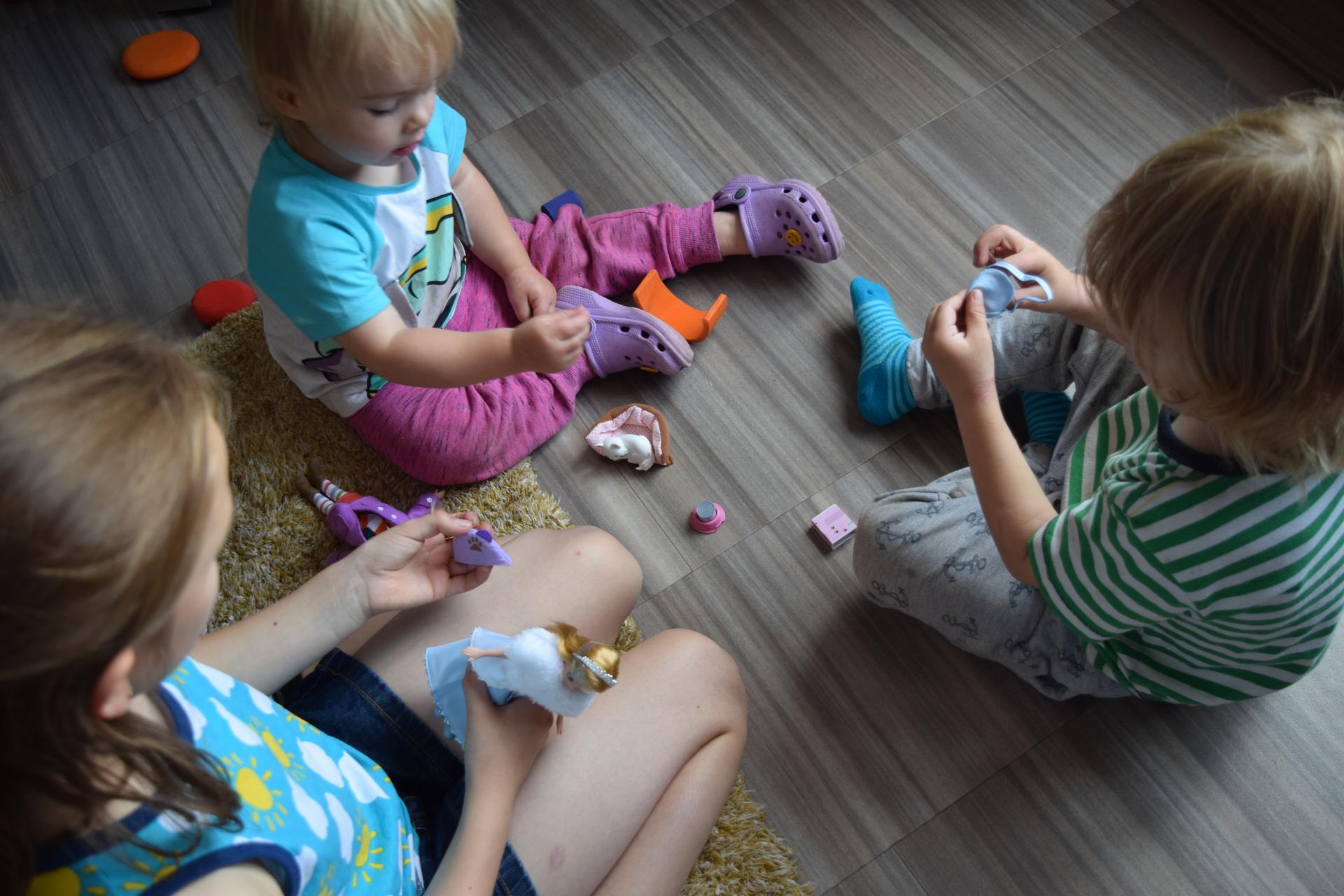 We all know the value of imaginative play, and Lottie dolls really encourage that. They are easy to incorporate into almost any game or play scenario, and bridge pretty large age gaps too. Gemma is 11, Max 4 and Eliza 2, and they have all enjoyed playing. Lottie dolls can stand on their own too, making play even easier and more versatile. The arms and legs are flexible and can be bent into sitting positions, placed on toy horses etc.
If you have a child who would love Lottie & Friends, you can win either a Lottie Snow Queen or a Lottie Autumn Leaves doll yourself. All you have to do is enter below – good luck!
Terms and conditions. Giveaway open to UK residents, and ends on 10/8/17. Winner will be randomly selected from all correctly completed entries and contacted by email. Winner should claim their prize within 10 days or it may be redrawn. Prize supplied directly by Lottie Dolls.