Wedding season is upon us, and that can mean you are about to embark on lots of gift buying. But it can be so hard to know what to get – especially if there are a few occasions coming up!
One of the newest trends seems to be bridal showers – an idea that has come over from America, and is similar in style to a baby shower. It's a lovely excuse to get everyone together before the wedding, and can be incorporated into the hen party too. But what gifts can you buy for a bridal shower? Uncommon Goods have some great options, with a selection of handmade, recycled and organic products in line with their sustainability mission. I absolutely love this wedding celebration dropbox, what a fantastic way to store memories of the big day.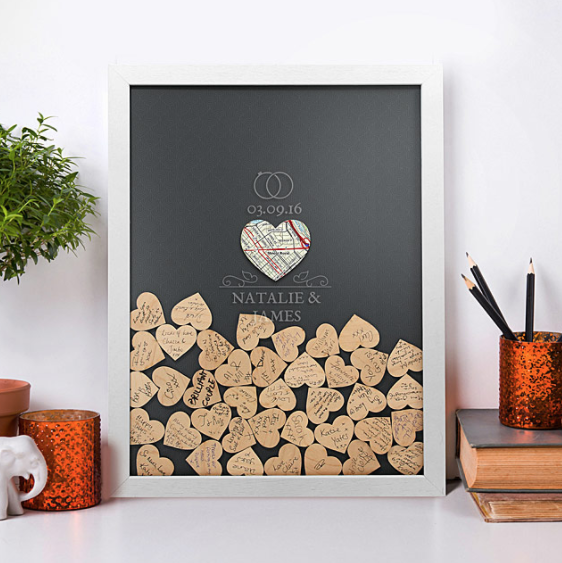 Personalised wedding gifts are something a bit special, and they are perfect for such a big occasion. You can find some great ideas on this page, but bear in mind that you may need to know several details about the happy couple to get the gift spot on. Often this is as simple as their names and wedding date, but for some gifts you may need to know when and where they met, and some personalised options will require photos too.
If you are celebrating your own wedding this year (or even next year – it's never too early to start planning), then you might be thinking about gifts for your bridesmaids. I always think this is a difficult one, as the age ranges can vary so much – do you buy the same for everyone, or choose individual gifts? Personally, I think it's nice to try and tailor the gifts to your bridesmaids, getting them something with that personal touch. These birth stone necklaces are a lovely choice – everyone receives the same gift but with their own individual twist.
Do you have a wedding to attend this year, or are you getting married yourself? I would love to hear any gift ideas you have, or anything you have received that really touched you.