I don't know about you, but I really struggle to find bath and hygiene products suitable for the whole family. I don't want to keep buying child specific products, and would much prefer to buy something that suits us all, that we can just grab and use on those busy school, nursery and uni mornings.
The Natural Family Co was developed in response to a desperate cry from many people looking for natural toothpaste that they could use daily, without the novelty ingredients and without the challenge. They shared their pain, and throughout the years they have encountered many options that were simply unacceptable, with an awful taste or texture. Some of them were coloured with components which left teeth discoloured.
Determined to rise to this challenge and rid the world of unworthy toothpaste, they began searching far and wide for a botanical that tasted clean and fresh .They happened upon some wild mint, which was quietly thriving on the banks of a creek – a stone's throw away from their own backyard. This ultimately became the inspiration for including Australian Native River Mint in all NFco toothpaste varieties.
After much research, lab tweaks and tooth brushing, the team at NFco have developed a range that ticks all the boxes. Fresh minty taste, effective cleaning and plaque removal that squeezes easily out of the tube and is suitable for the whole family, made using the highest grade natural ingredients.
All ingredients are naturally sourced and are not tested on animals. The carefully designed packaging is biodegradable, compostable and earth-friendly.
They also designed the Bio Toothbrush. Made from Non GMO Cornstarch, it comes in four colour variants, to compliment the toothpaste. With an innovative stand-alone resin base that miraculously balances the brush, these biodegradable toothbrushes make a statement in any bathroom whilst allowing you to reduce your carbon footprint.
There is also a new bath time range – Jack & Jill's natural bath time. Natural, tear-free products specially formulated for delicate skin, the range includes a gentle two-in-one shampoo & body wash, sudsy bubble bath and hypoallergenic moisturiser. The carefully curated plant-based collection comes in three stunning experiences – 'Simplicity' 'Sweetness' and 'Serenity'. All have been formulated with Australian native extracts and organic oils for the most of sensitive skins and for their beautiful aromatherapy qualities to make them suitable right from the newborn days. All products will soon be EWG verified and are free from parabens, palm oil and synthetic fragrances.
Simplicity range is naturally unscented, hypoallergenic and deeply nourishing, making it the perfect choice for ultra-sensitive skin of all ages, and perfect for newborns.
Sweetness range is blissful and uplifting with Australian native orange pearl extract and healing organic coconut oil to restore and relax.
Serenity range celebrates Australian botanicals with a tranquil and soothing aromatherapy blend of native Australian White Cypress and Australian Lavender oil.
We have really enjoyed trying out the products from The Natural Family Co and Jack & Jill. The toothpaste is mild, minty and fresh, and I love that we can all use the same one rather than having several different tubes lying around. The Simplicity bathtime products have been the perfect solution for Max and Eliza who suffer from eczema – we haven't noticed any irritation from these. I personally love the Sweetness moisturiser – it smells amazing, and leaves my skin super soft. I have found myself using it as a hand cream too. Working in a hospital means I wash my hands many times a day, and it can leave my skin chapped and sore. This moisturiser is so soothing at the end of the day.
If you fancy trying some of these new products for yourself, I have a couple of giveaways for you! You could win an NFCo oral care hamper, or a Jack & Jill bath time hamper. Feel free to enter one or both of these giveaways – good luck!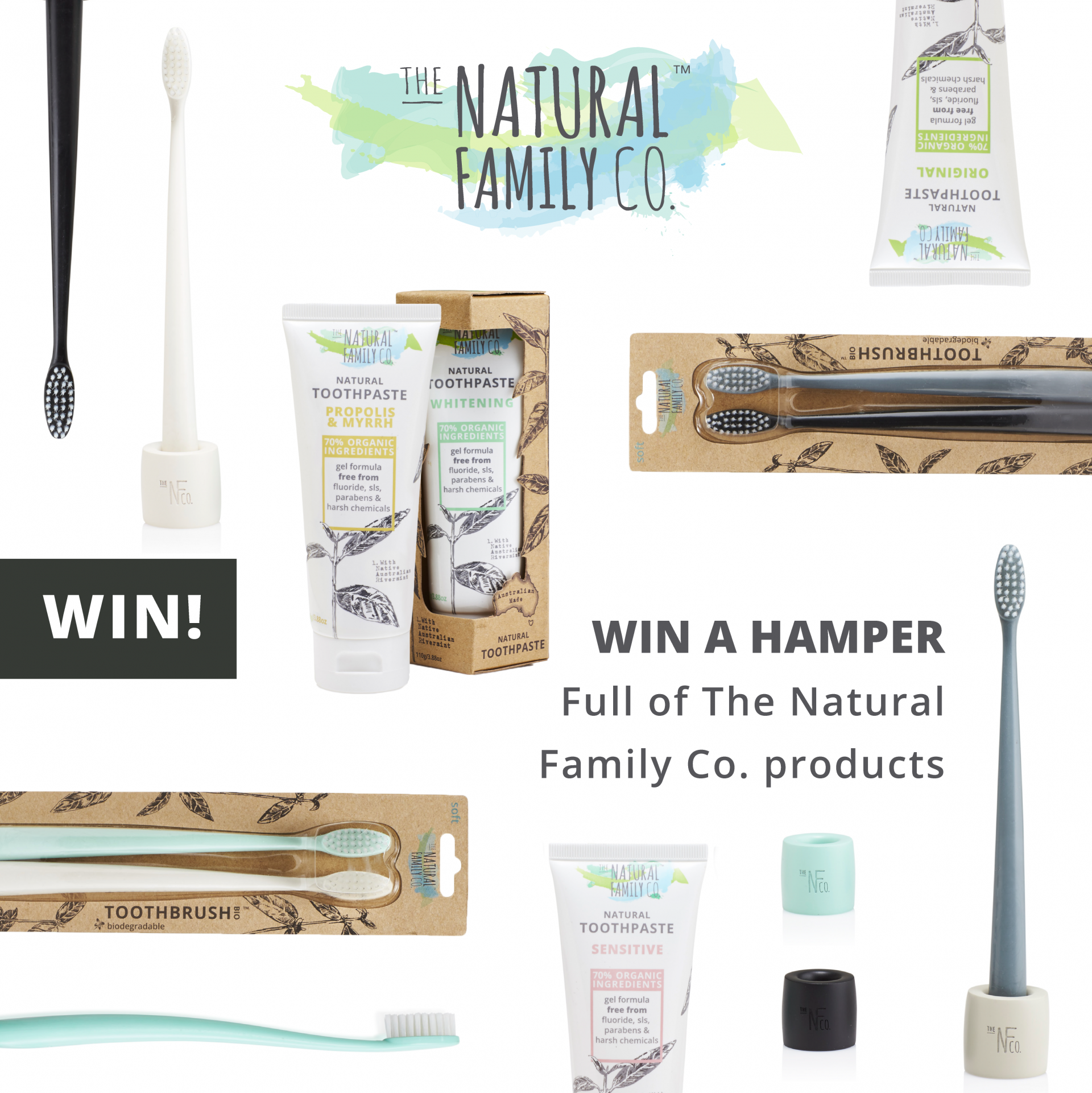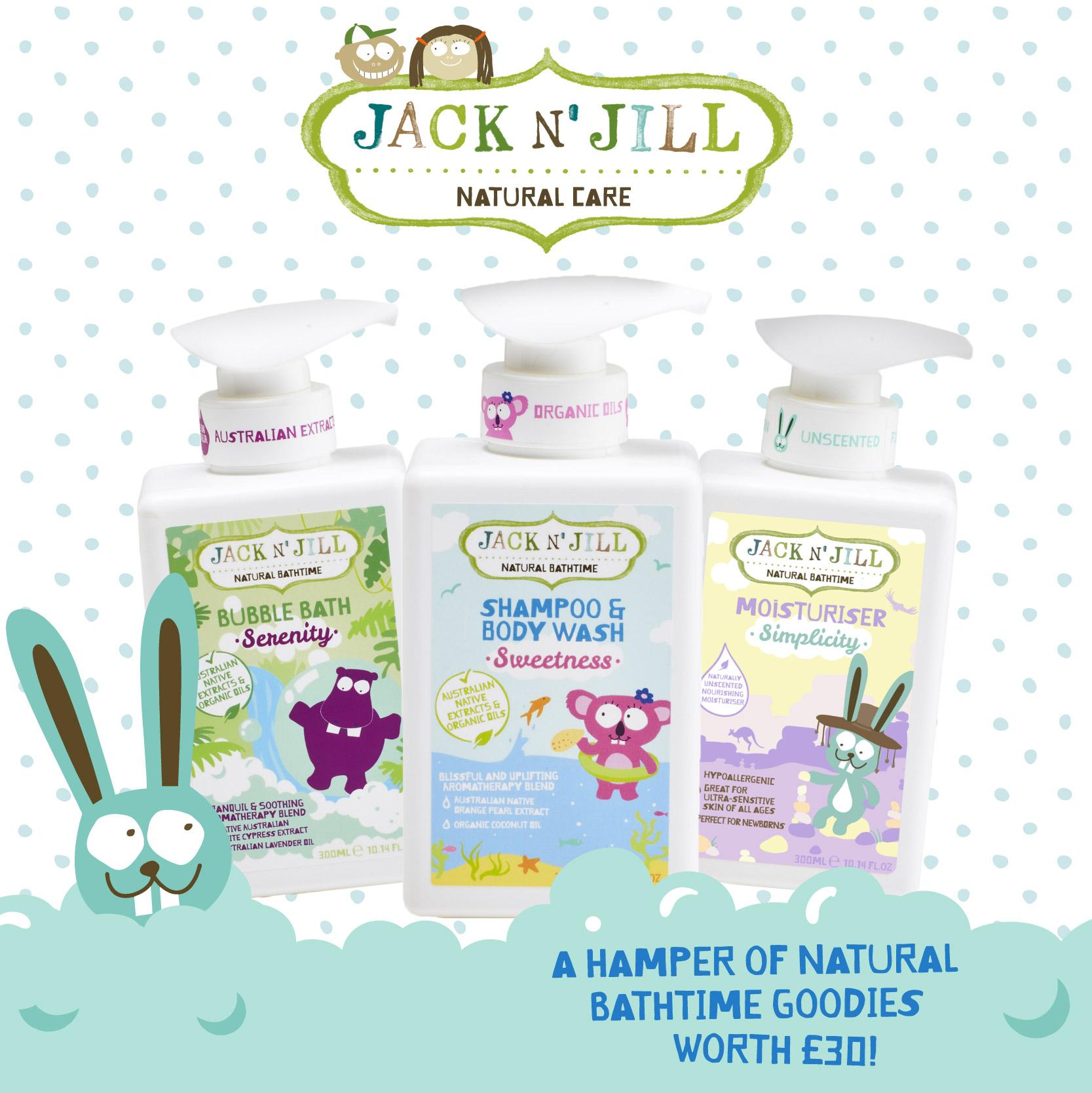 Terms and conditions. Giveaways are open to UK residents and close on 13/10/17. Winners will be randomly selected from all correctly completed entries and contacted by email. Winners should claim their prize within 10 days or it may be redrawn. Prizes supplied directly from The Natural Family Co / Jack & Jill