Eliza's 3rd birthday is coming up in a few weeks. I'm not sure how that happened really, I'm sure she was only born yesterday? Anyway, we've started to think about birthday gifts for her, and it's proving really hard. She already has SO many toys, some of her own, and some handed down from the older children. She has a wardrobe full of clothes thanks to my Fred & Noah addiction, and we have an art and craft cupboard full to bursting.
So when Molly Brown London offered something a little bit special for our girl, we jumped at the chance.
The Angel of Mine collection is utterly beautiful, and so meaningful. 'You came into my life sent from above, never has there been such a perfect love' For our little angels, this beautiful keepsake collection of heart, star, flower and cross necklaces and matching bracelets make perfect birthday presents or christening gifts. Each piece can be engraved with an initial for free, with the Molly Brown monogram font.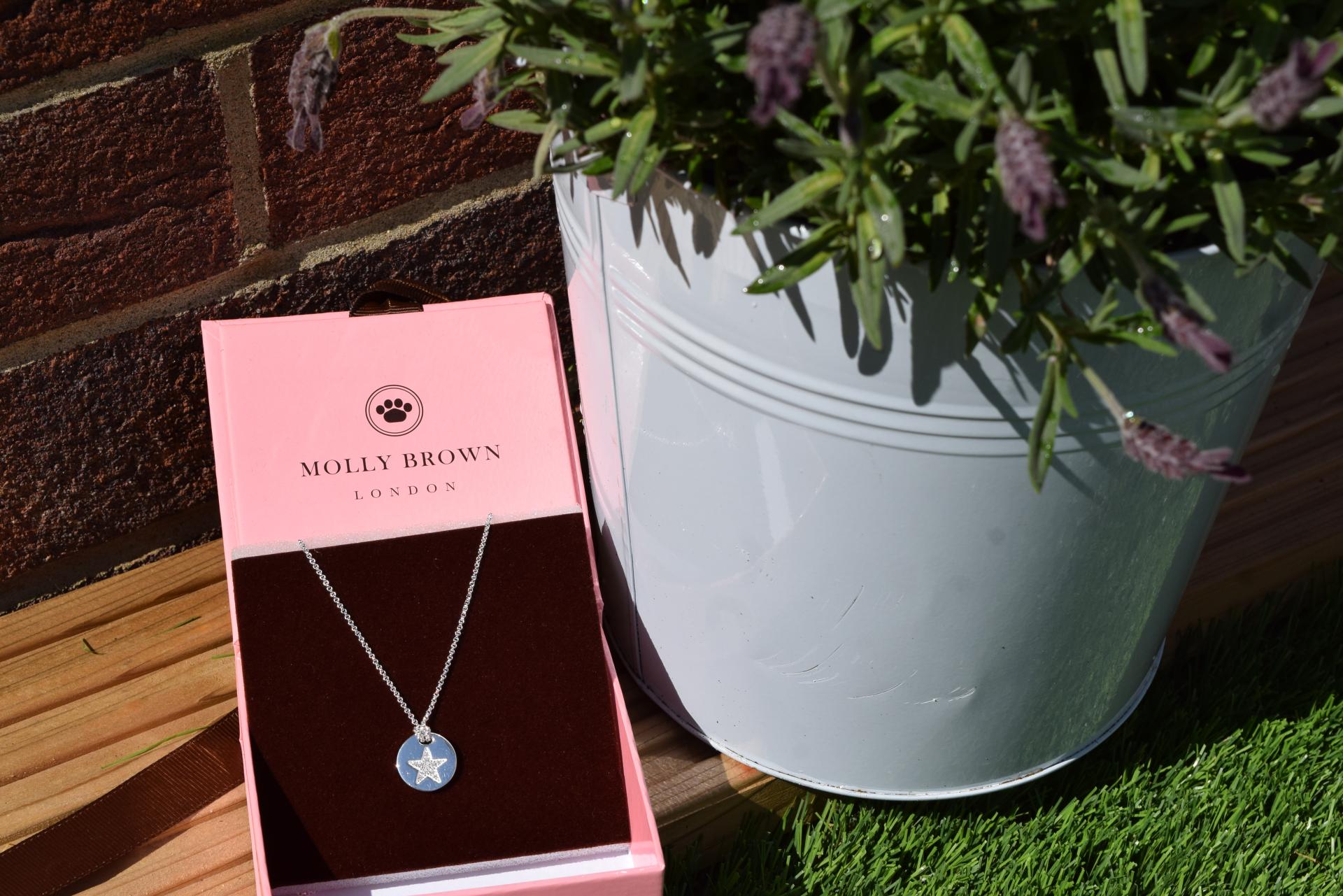 Eliza has been sent the Angel of Mine star necklace – a beautiful astral design featuring white topaz gemstones. The gemstone set disc is attached to the chain by a looped knot with adjusters, so she will be able to adjust and wear this as she grows. It's a really classic design, and something that she will never grow out of – I would happily wear this design now as an adult.
The chain is delicate and light, perfect for children. The gemstones in the star really catch the light, and the necklace really will complement any outfit. It comes in a gorgeous gift box with perfectly pink, award winning gift wrap for a really luxurious and special gift.
On the reverse of the star pendant we had the letter E engraved, to really personalise this necklace, and make it something that Eliza will want to keep forever. The engraving is beautifully done, and looks ever so professional. I love the font too; classic, feminine and in keeping with the style of the necklace.
The Angel of Mine necklace is priced at £50, including the free engraving and gift box. I think this is fantastic value for money for such a special piece of keepsake jewellery. We love it so much that we are considering getting one for Gemma too. At 12 years old, she's also pretty difficult to buy gifts for, and I think she'd love a necklace or bracelet to match her sister.