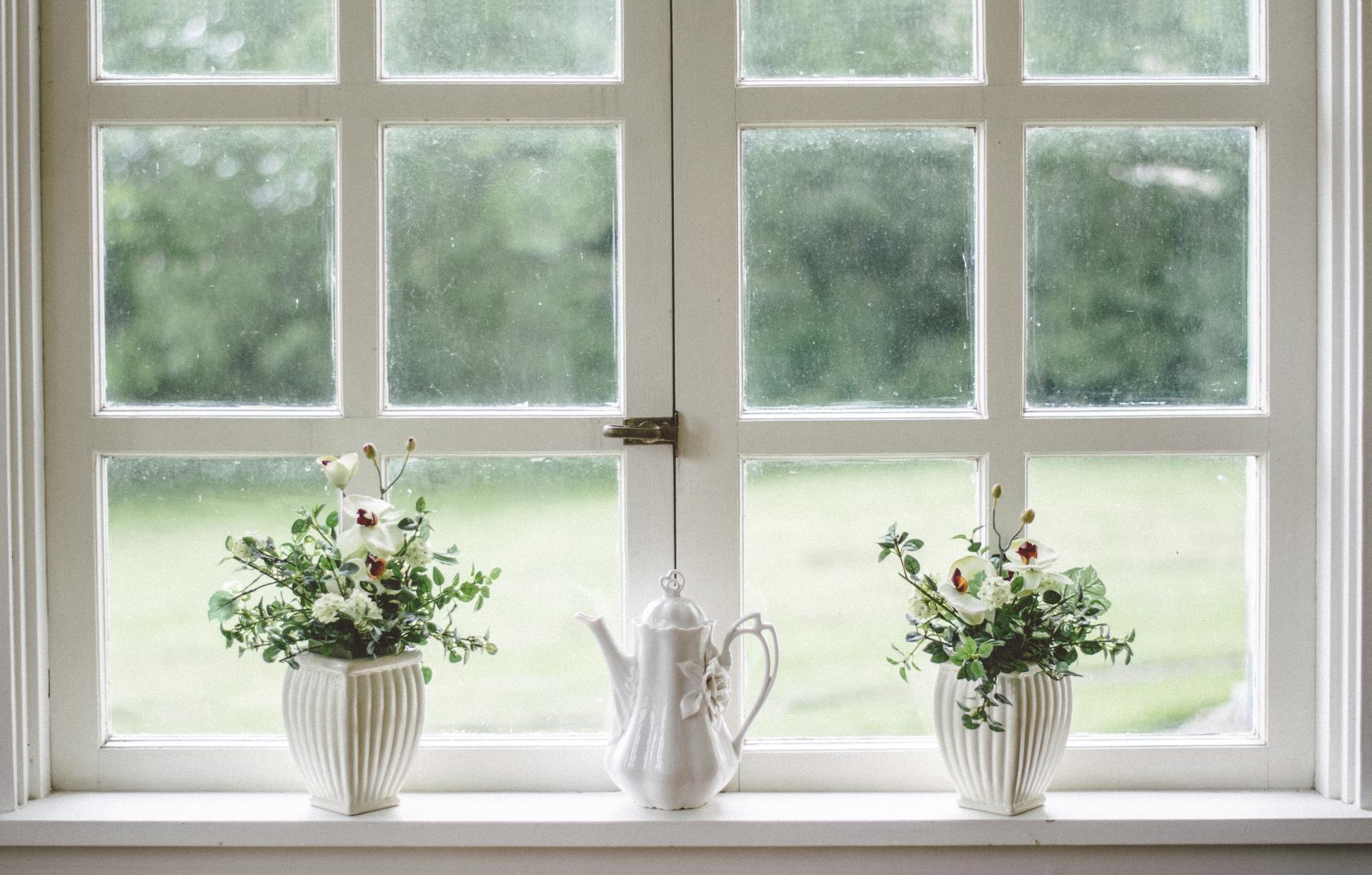 Are you bored with your décor? Constantly wishing you could update your home with the latest trends – and without spending a fortune?
I often find when the warmer summer months arrive, so too does my desire to revamp my home, especially when all the interior design stores start showcasing their latest must-haves. However, decorating once a year (or more) just isn't feasible, or practical when you've got little ones.
So how can you transform your home for summer quickly, easily and affordably?
Here's what I've found:
Start By Making Sure You've Got a Blank Canvas
In order to be able to adapt to changing designs, it's a good idea to create a blank canvas within your living space. Neutral colour schemes will effortlessly adapt with the times, allowing you to introduce splashes of colour and other design details through other accessories and soft furnishings.
If you can, make sure your walls, sofa and other bits of furniture are neutral so you don't have to replace them every time you want to revamp the room.
Introduce New Window Dressings
Now, to add some colour or another layer of design to your room, consider how you can change things up with your window dressings. With so many different designs available, you can soon transform the look and feel of your room with these cost-effective finishes.
For example, if you're opting for a rustic style, you could try wooden blinds from companies like Direct Blinds. These types of blinds are also great for adding to your existing curtains (which are a neutral colour – naturally!).
Bring in Some New Accessories
Finishing touches help add the wow factor to your room, whether this is through picture frames, candles, rugs, cushions or bed linen. Choose them in on-trend styles and colours so you're adding new layers, textures and designs to the space.
For example, that neutral sofa you've got will be instantly transformed by cushions and throws, and rugs help inject a splash of colour to the floor, bringing the entire look together perfectly.
Create a Feature Wall
If you're not loving the idea of plain walls, you could save money (and time and mess) by introducing a feature wall with wallpaper. This could be the wall where your sofa or bed is, and you can change this every time you want to inject some new life into your home. Not only will it save you lots of time and money but sometimes having one wall wallpapered has more impact than the whole room being in the same design.
Overall, achieving those design-led interior spaces needn't cost you a fortune. Just plan ahead and look out for key accessories that'll allow your space to keep up with ever-changing interior designs.