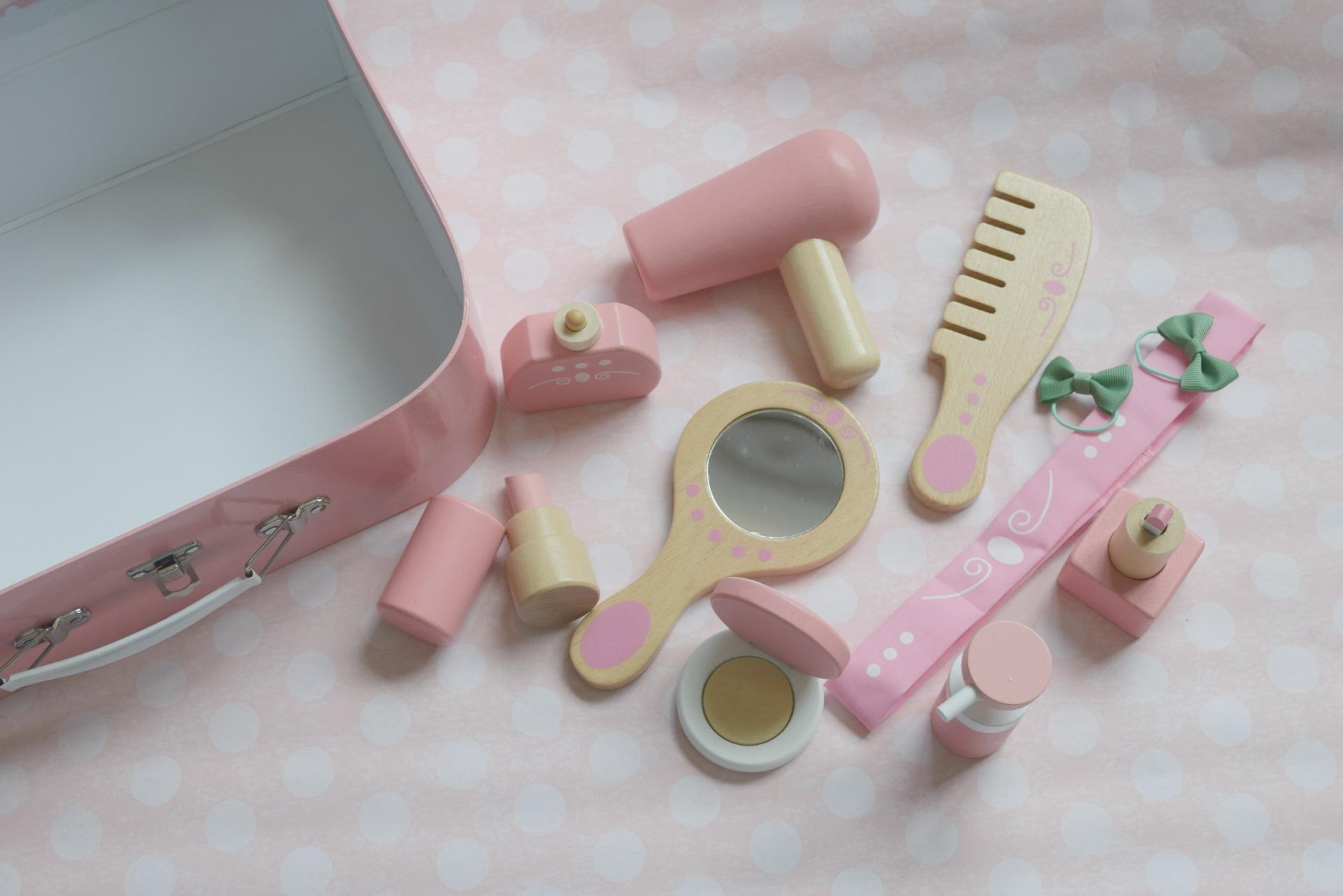 Kids love to copy what their parents do, and Eliza is no exception. She often watches me when I am drying my hair or putting make up on, and she always wants to play hairdressers, with a brush and some hair clips.
The new Bigjigs Toys Vanity Kit is perfect for little ones who want to mini grown ups. It contains a hand cream bottle, mirror, comb, nail polish, lipstick, perfume, hair dryer, compact powder, head band and 2 bow hair bands. Everything comes packed in a pretty little polka dot case with a carry handle, making it easy to store and perfect for travel too.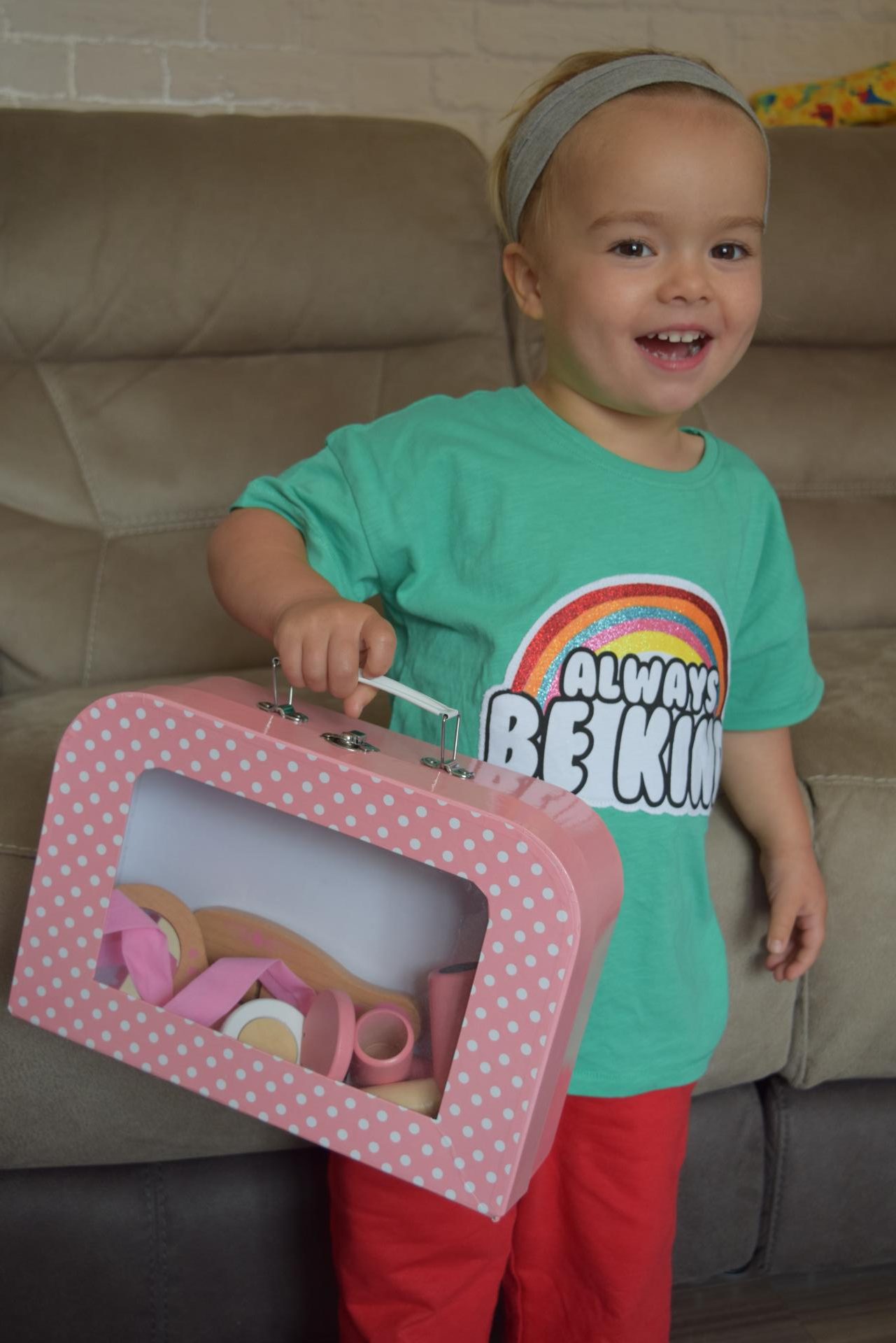 The items are all the perfect size for Eliza, who is 3 (not quite sure how that happened). They are lightweight and really well designed for little hands. Eliza loves being able to hold the mirror while she combs her hair or puts her lipstick on.
The wooden play set feels really well made, and great quality – it seems like it is built to last, and I much prefer this to flimsier plastic options. It's great value for money too, priced at £22.99, and would make a really gorgeous little birthday present.
We always look for toys that can be shared, as Max and Eliza are quite close in age. This Vanity Kit is the perfect toy to play with together, encouraging creative play and imaginative role play.
I wasn't sure what to expect from this kit to start with, as I am not usually a fan of traditionally 'pink for girls' toys. However, I have been pleasantly surprised with this set from Bigjigs Toys. Although the case is quite 'girly' in design, and everything has a pink finish, it really isn't overwhelming. Having said that, I would love to see this produced in another colourway too. It's a fantastic, responsibly made toy that is perfect for pre schoolers and beyond, and gives them something to entertain themselves with when you are trying to get ready in the morning!