We absolutely love eating outside in the summer – so much so that we recently had a new decking and seating area built in the garden so we could eat out there more often. It's great for an evening glass of wine too 😉
There are, however, some downsides to BBQ season. Wasps, ants, a particularly greedy puppy and the MESS. Oh my word, the mess. BBQ food is amazing, and everyone loves it, but why is it all so sticky, and why is the BBQ so difficult to clean afterwards? Sometimes I almost feel it isn't worth the hassle, which is such a shame, as it's a great way to spend an afternoon with the family. I'm not the only one to feel like this either; 84% of clean conscious UK parents think BBQs are messy, and the average UK parent spends almost 40 minutes cleaning up after a BBQ. 40 minutes! There are so many better ways to spend that time.
This week, we braved the BBQ and had a lovely late summer afternoon meal. We cooked all the usual suspects – burgers, sausages, chicken and corn on the cob, and rounded it all off with fruit kebabs, which the children made (another messy activity right there). Luckily, this time, we had invested in some Regina Blitz kitchen roll to help us clean up faster.
Now lets be honest here – with 4 kids, there was bound to be some sort of spillage. It wasn't long before someone had tipped their drink on the table, and Regina Blitz was put to the test. With the leading innovation and quality from Regina kitchen roll – you can be reassured that no matter what the mess is, Regina will take care of it. The towel is soft and thick, and each piece is plenty large enough for any sort of mess. With Regina you always get more!
Regina Blitz is an all-purpose household and kitchen towel, perfect for any cleaning task around the home, and the triple layer sheets with super-strong unique emboss are almost 70% bigger than standard kitchen roll and specially designed to be used both inside and outside the home – perfect for our BBQ and cleaning up the mess left from the fruit kebabs. Strawberries EVERYWHERE.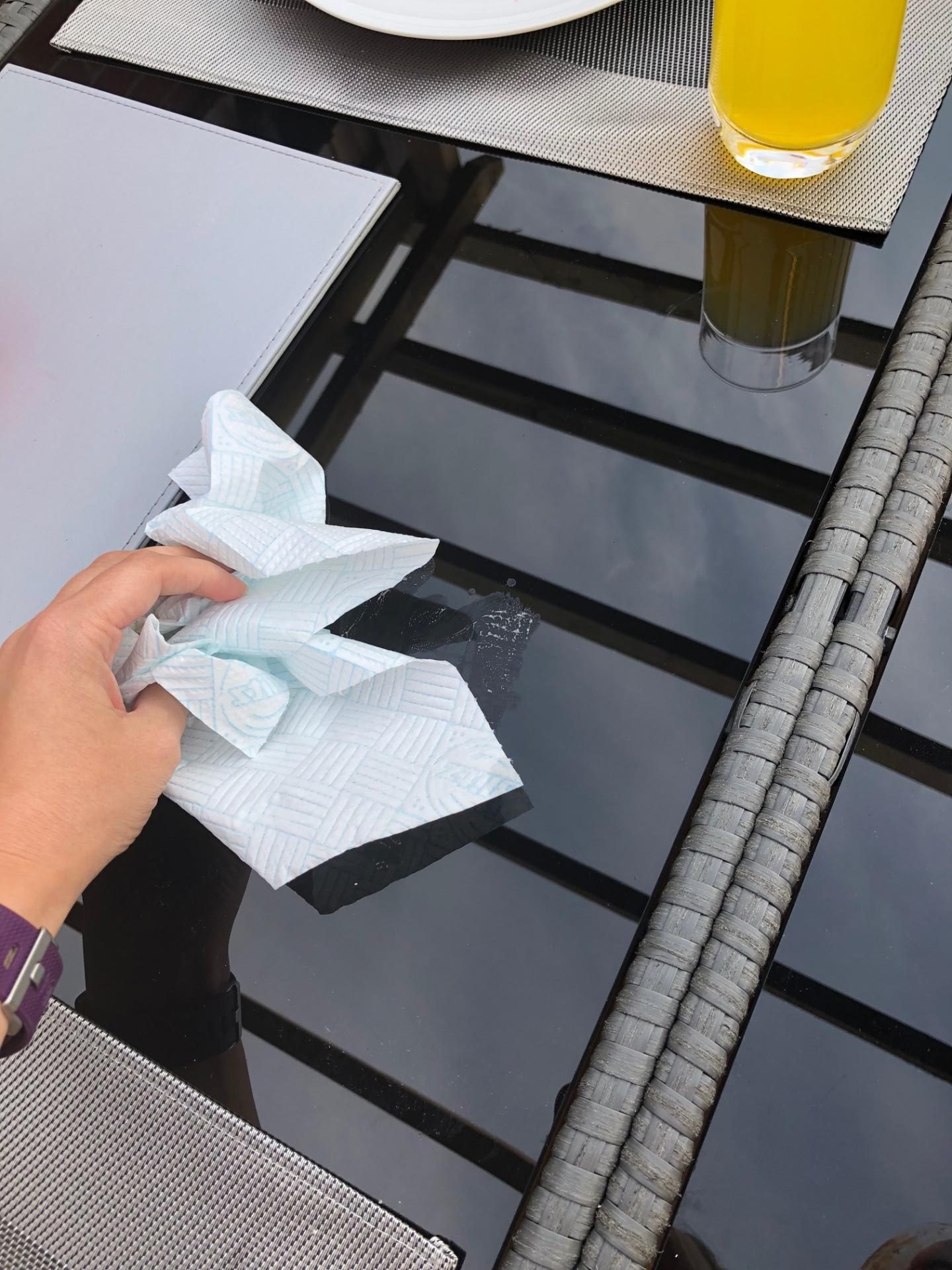 One of the best things about being able to clean up quickly and easily, is that you can stay outside and enjoy the environment for longer. While we cleared the table (why is there always so much ketchup at BBQs?) and gave the BBQ grill a quick soak and scrub with some more Regina Blitz (told you it was strong), the kids kicked back with a cold drink before the usual reading, homework and bath routine began.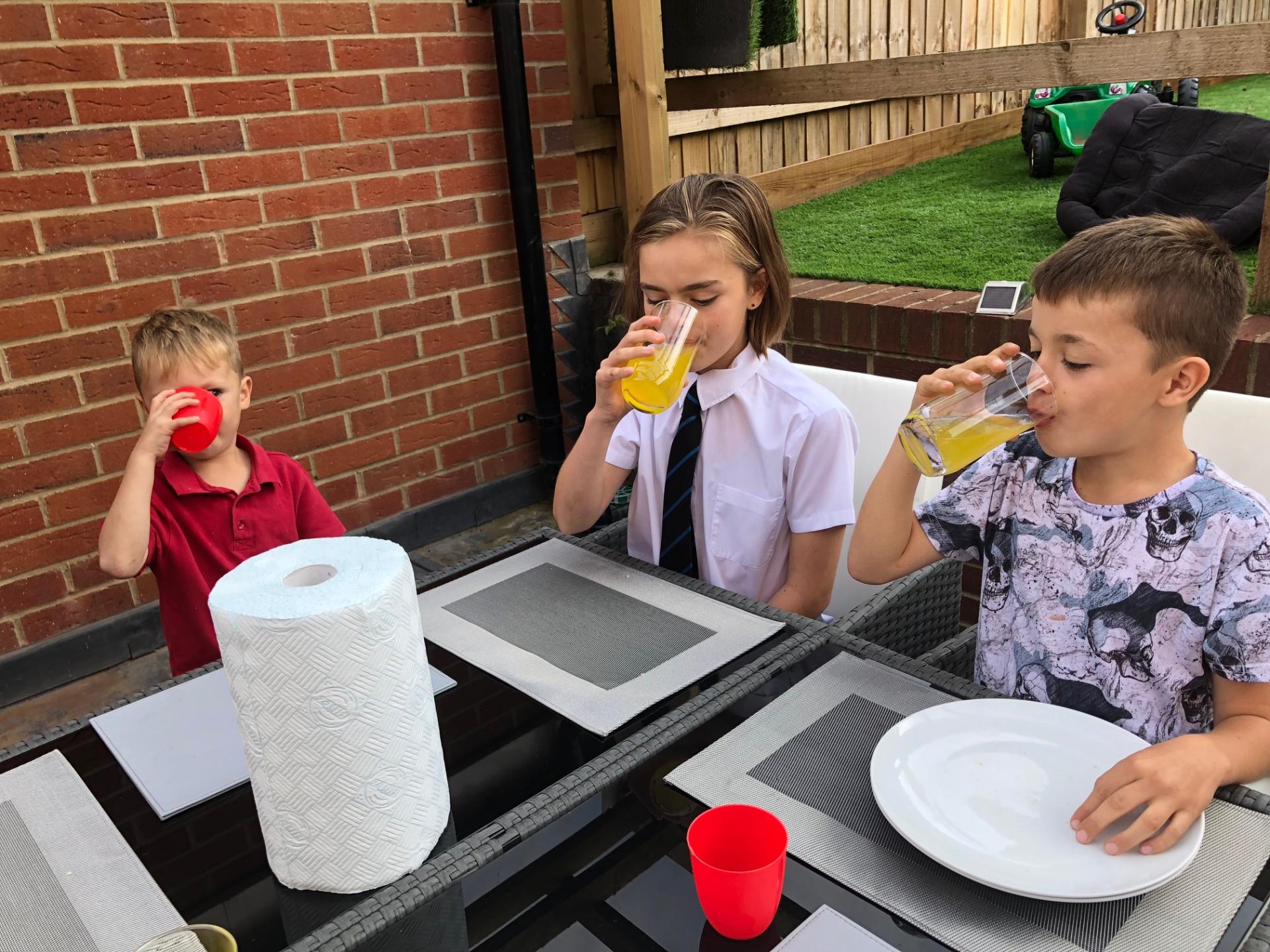 We definitely plan to make more effort to eat outside as a family before winter arrives. September is supposed to be quite warm and sunny, so there should be plenty of opportunity to squeeze in a few more BBQs.
What is your favourite BBQ food?
*I worked with Regina to create to this post, but all thoughts, opinions and images are my own.*