Any of you with young children will know about chickenpox. It's one of those notes you see on the nursery door regularly, warning you that there is a chickenpox outbreak. Although for most children, it's a pretty harmless illness, and almost a rite of passage into childhood, it can make them feel pretty grotty. These are my top tips for dealing with chickenpox.
CHILL OUT
Kids with chickenpox can feel lethargic and under the weather, so curling up on the sofa is always a good option. Let them pick their favourite film or TV series, play some games on their tablet or cuddle up with a good book. 'Mike has Chicken-Pox' is a great choice for younger children. The Doctor Spot series are designed to help children and parents cope with common childhood ailments, with stories and pictures explaining symptoms and remedies.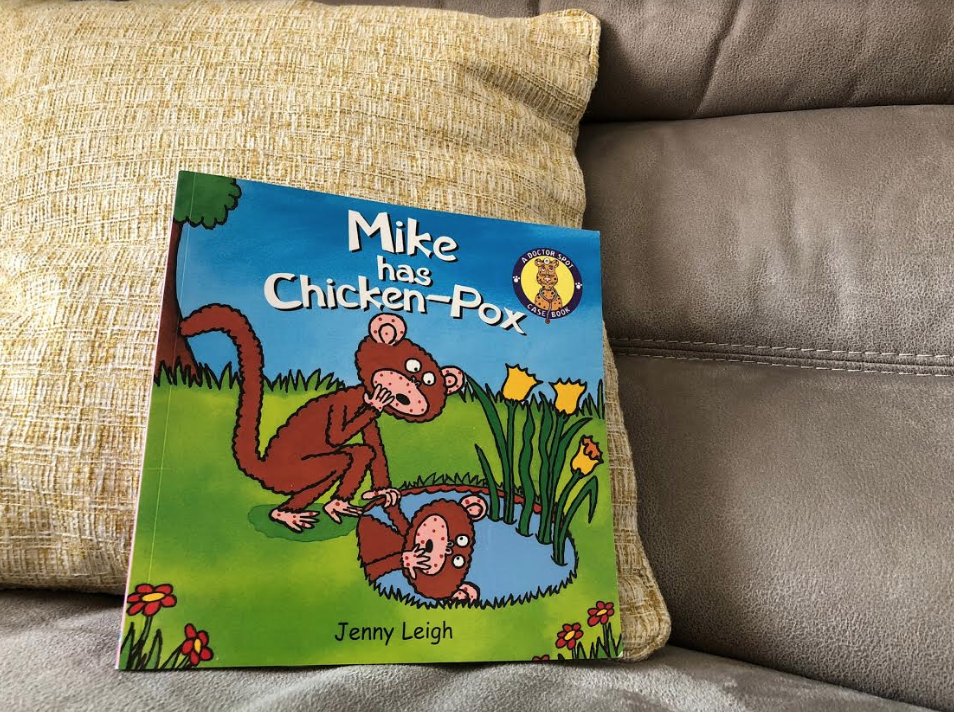 TOY TIME
If your child has a favourite toy, now is the time to get it out! If you have any new toys stashed for a rainy day, it could be a good opportunity to explore those too. Something simple that your child can play in fits and starts is a good choice, as it allows them time to rest and then go back to it. Eliza loves Stickle Bricks, and they are perfect for those times you need to stay in the house.
STAY HYDRATED
Little ones with chickenpox may not feel like eating much, especially if they are unlucky enough to have spots in their mouth. That's OK, as long as they stay hydrated; don't stress about eating. Get them a fun water bottle and keep it well topped up throughout the day and night. You could try ice poles too, as they can soothe any irritation or sore throat.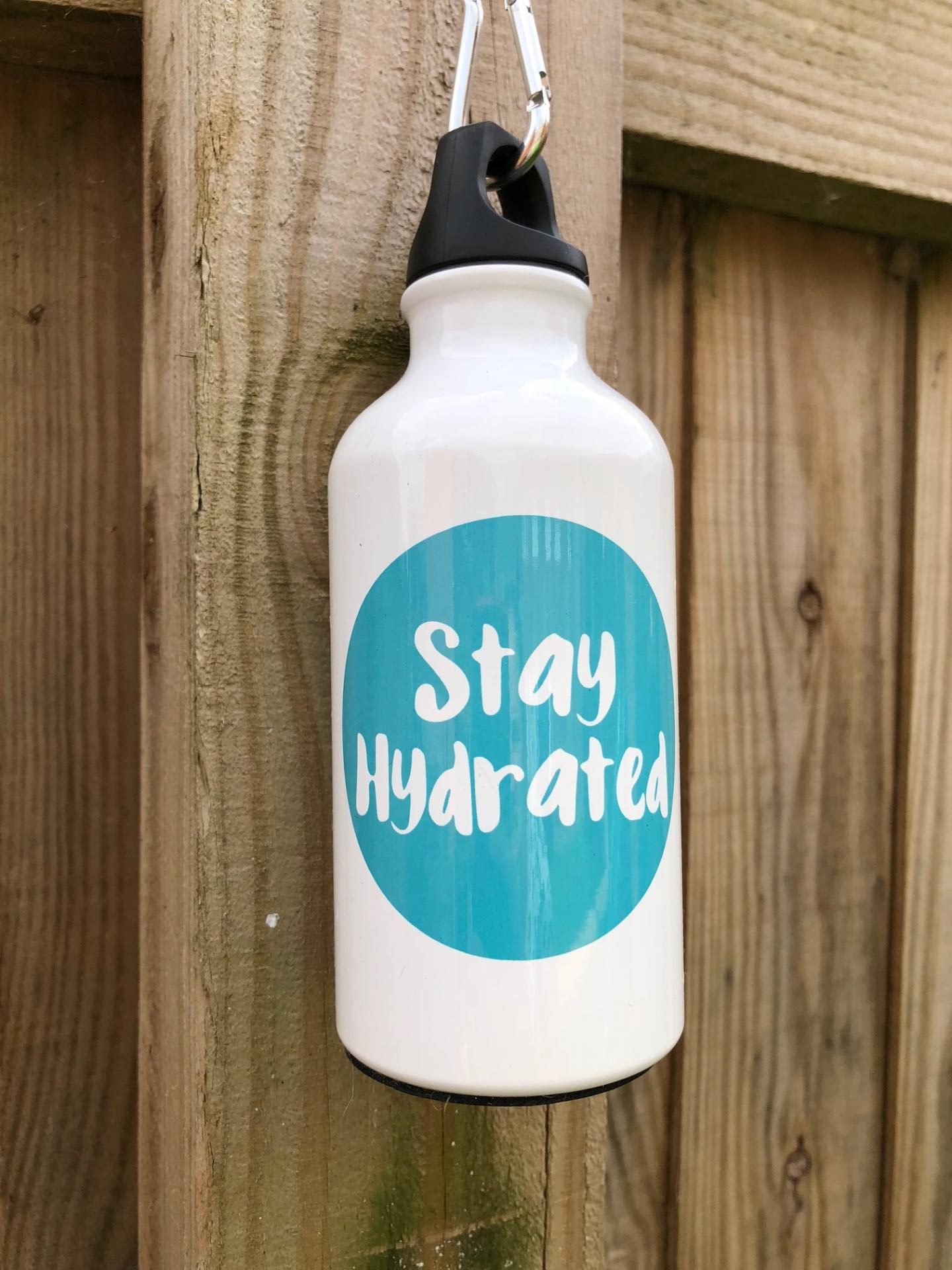 GET OUTSIDE
You may not be able to go to public parks and play areas for a few days, but you can definitely still explore the garden. Fresh air works wonders when you're feeling a little bit under the weather, so a quick blast on the scooters or even a picnic in the sunshine can make a huge difference to how your child feels. It can also help to regulate sleep patterns, which is really important during any illness.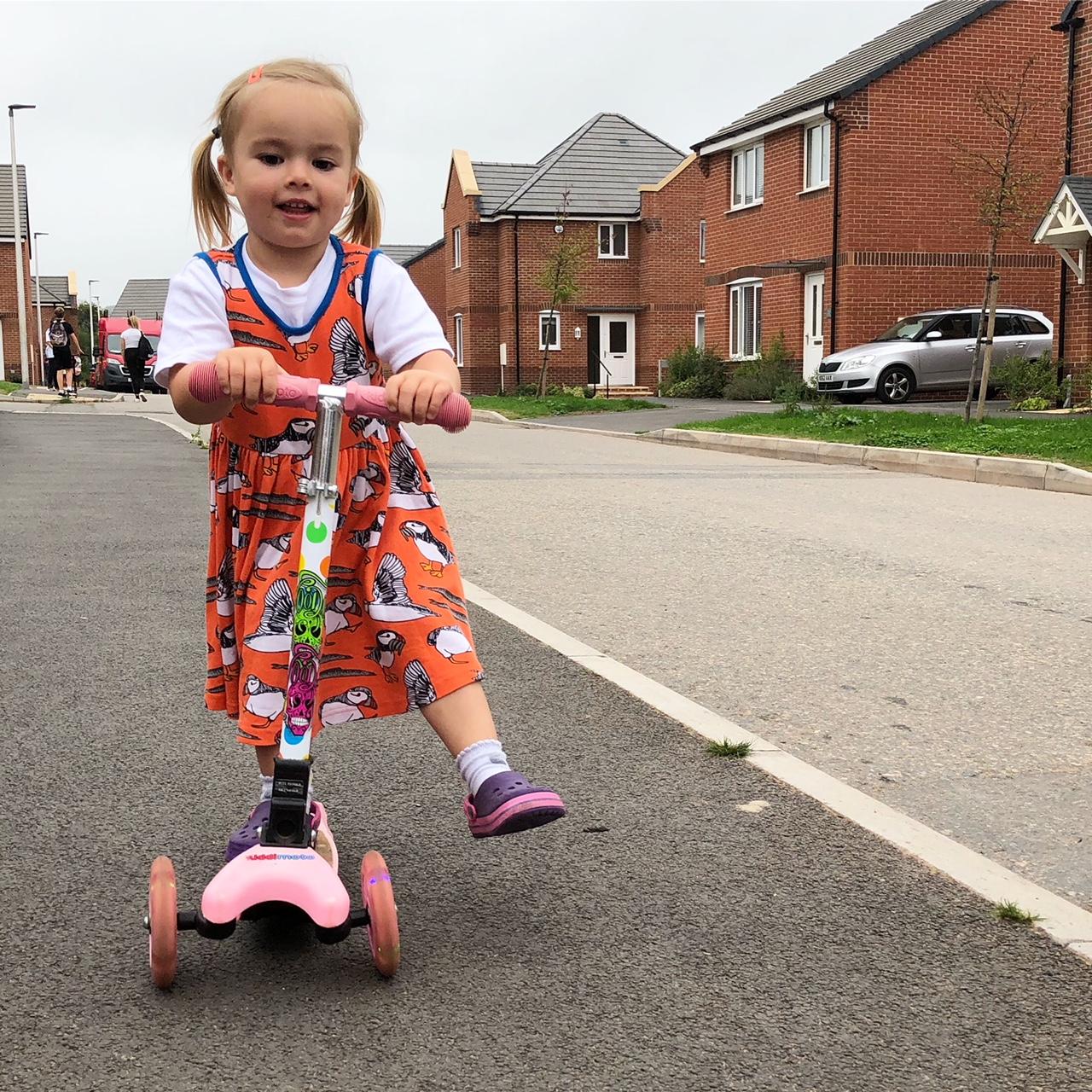 QUIET BREAKS
There will be times when your little one wants to do things, but doesn't feel well enough to play a game or head outside. Colouring is a great option for those times, and something that can be shared with other family members. It also buys you a few minutes to cook some tea or put some washing on! We have found some fantastic 'parent and child' colouring books recently, with one page for adults or older siblings, and an adjacent page for little ones.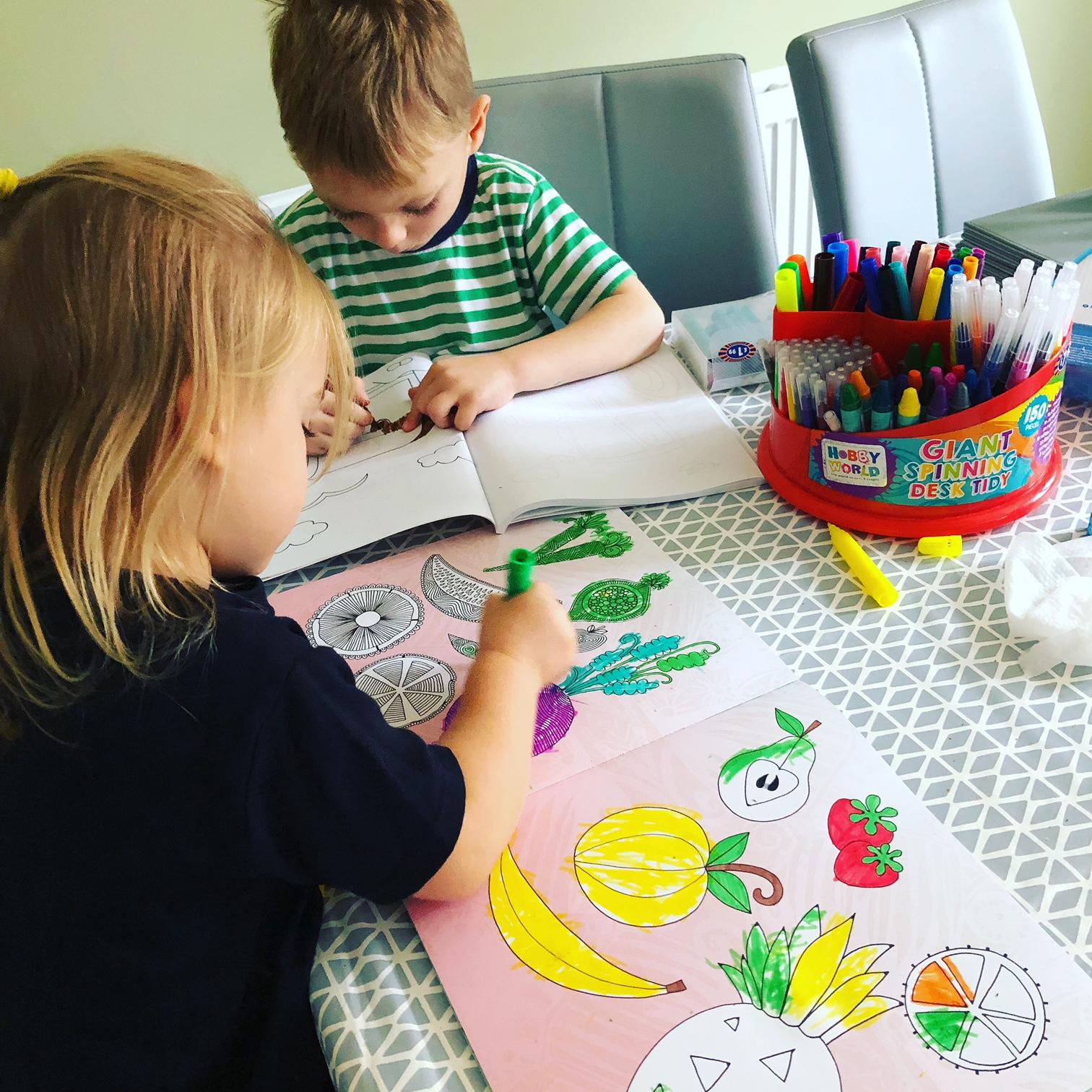 BATH TIME
There is something super soothing about a bath, especially if your child is itchy. Oat baths are fantastic for any skin problems – just pop some in an old pair of tights and drop into the bath, or hold under running water. Baths are also a great way to wind down before sleep time, or for breaking up those days when you are stuck indoors with a bored child!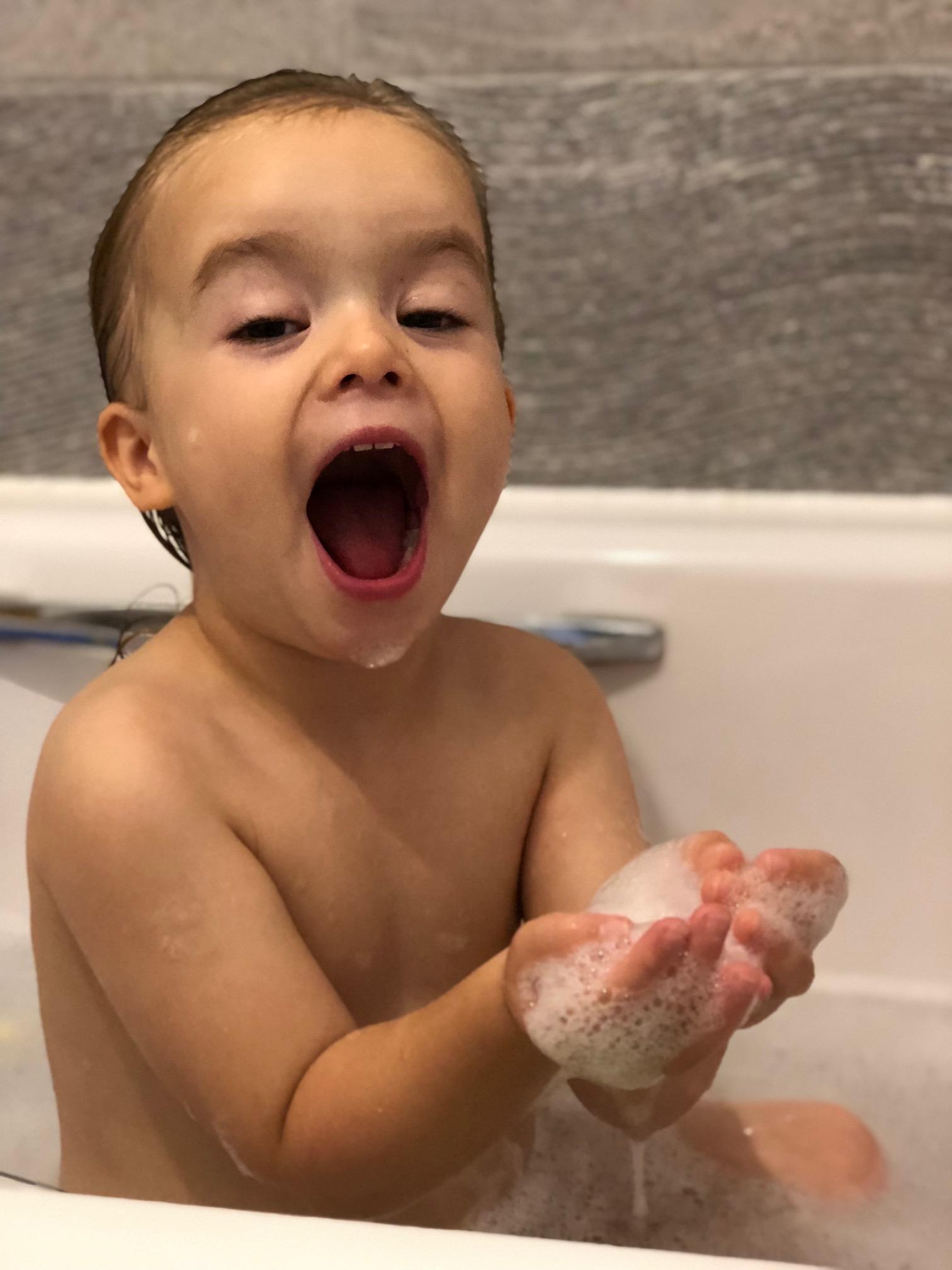 MANAGING THE ITCH
Chickenpox can be very itchy for children, but itching chickenpox spots can be harmful. Repeatedly itching the spots can cause broken skin which can leave your child vulnerable to infections. To soothe the need to itch try Care ViraSoothe Cooling Gel and Spray Gel*. Care ViraSoothe helps cool and soothe the unpleasant symptoms whilst helping to reduce scarring.
Care ViraSoothe helps to cool the skin and relieve itching, which aids in reducing the desire to scratch the skin, where not scratching the skin can help prevent infection. Therefore, Care ViraSoothe helps to break the itch, scratch, infection cycle by helping to calm the persistent itch.
If chickenpox strikes, the Care ViraSoothe range can help relieve the irritating symptoms, helping to cool and relive itching. It can be easily applied all over the body and face and is suitable for children over 6 months of age. It's simple and easy to apply, which is a massive bonus when you have a wriggly small person!