The kids love spending time on the Nintendo Switch, and they have been lucky enough to try out the new Crayola Scoot game recently.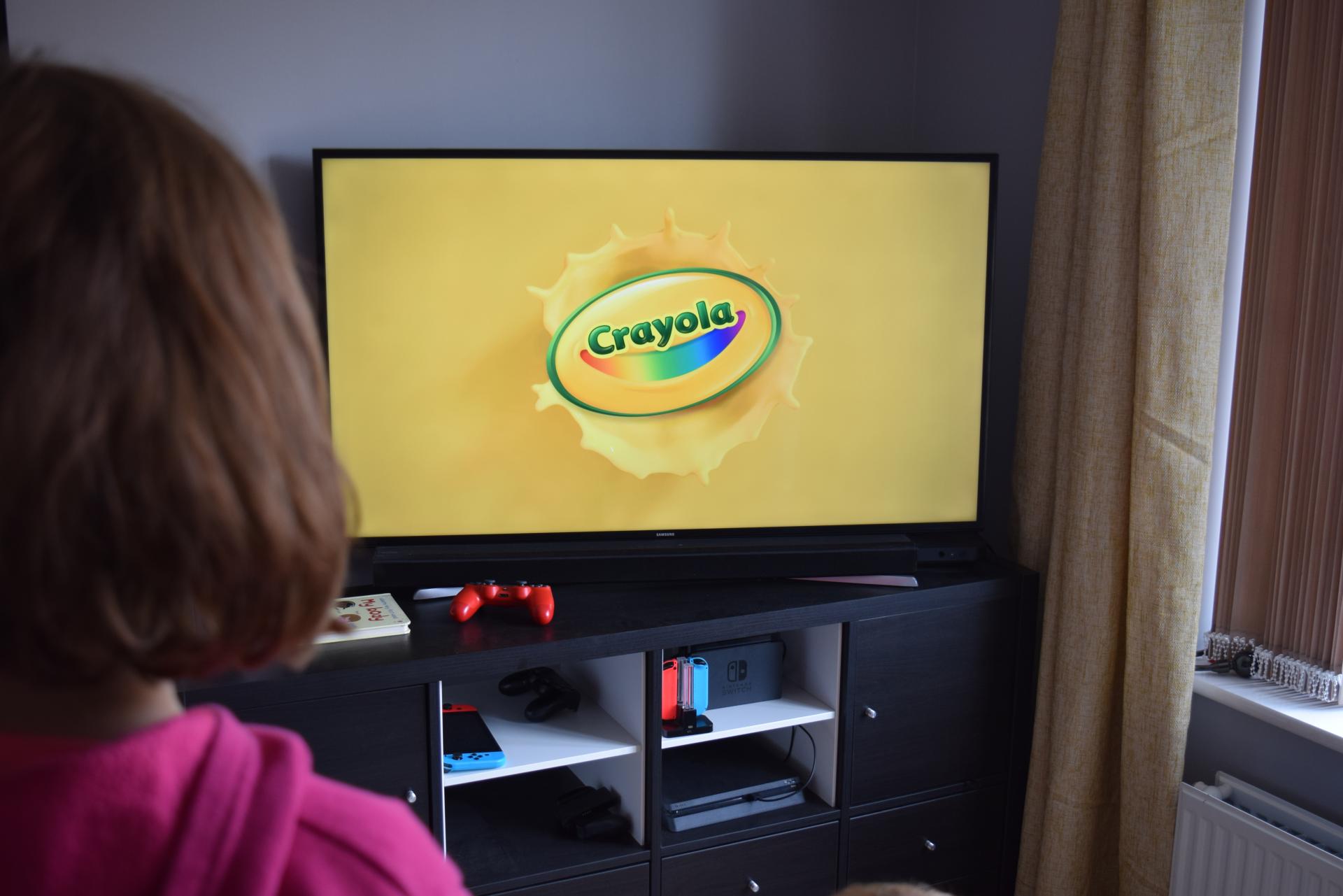 You start by customising your very own Crayola Scoot character, getting ready to become a scooter champion. As you progress through the game, you are given the opportunity to learn a huge variety of tricks and stunts, including spins, hops and jumps. Each of these tricks splashes your colour around the arena, which in turn activates traps, boosts and shortcuts.
As you get better at the tricks, and learn more cool moves, you gain more colours, opening more options within the game. More colours also means more opportunity to upgrade your scooter, and the riders style.
There are six different team and solo events, such as Colour Frenzy, Crazy Crayons, Splatter Tag (our favourite), and Trick run, which is ideal for perfecting your stunts for use in the main game.
You can challenge the current Scoot Legends for a chance to win the Crayola Colour Cup – to do this, you play across three worlds, containing 12 different scooter parks. Some of the parks have a feature which allows you to create large pieces of graffiti style art on the walls and the ground as you scoot around. At the end of the level, you can view these, and see just where you have been scooting and splashing your colours!
It's a great game for sharing, as there is the option to play in a 4 player split screen mode as well as the solo game. The kids loved this option, battling between themselves to see who could complete all the tricks first.
Crayola Scoot is available on Nintendo Switch, Playstation 4 and Xbox One, and would be the perfect Christmas gift for the family this year – I can see this one being played after Christmas dinner, with everyone fighting it out to be a Scoot Legend!