Eliza's favourite thing in the whole world is Frozen – anything Frozen. Frozen and Frozen 2 are almost constantly playing in our house, and this year's Christmas list features a whole host of Frozen merchandise. It isn't an exaggeration to say that when a box of Frozen 2 goodies arrived last week, Eliza almost burst with excitement.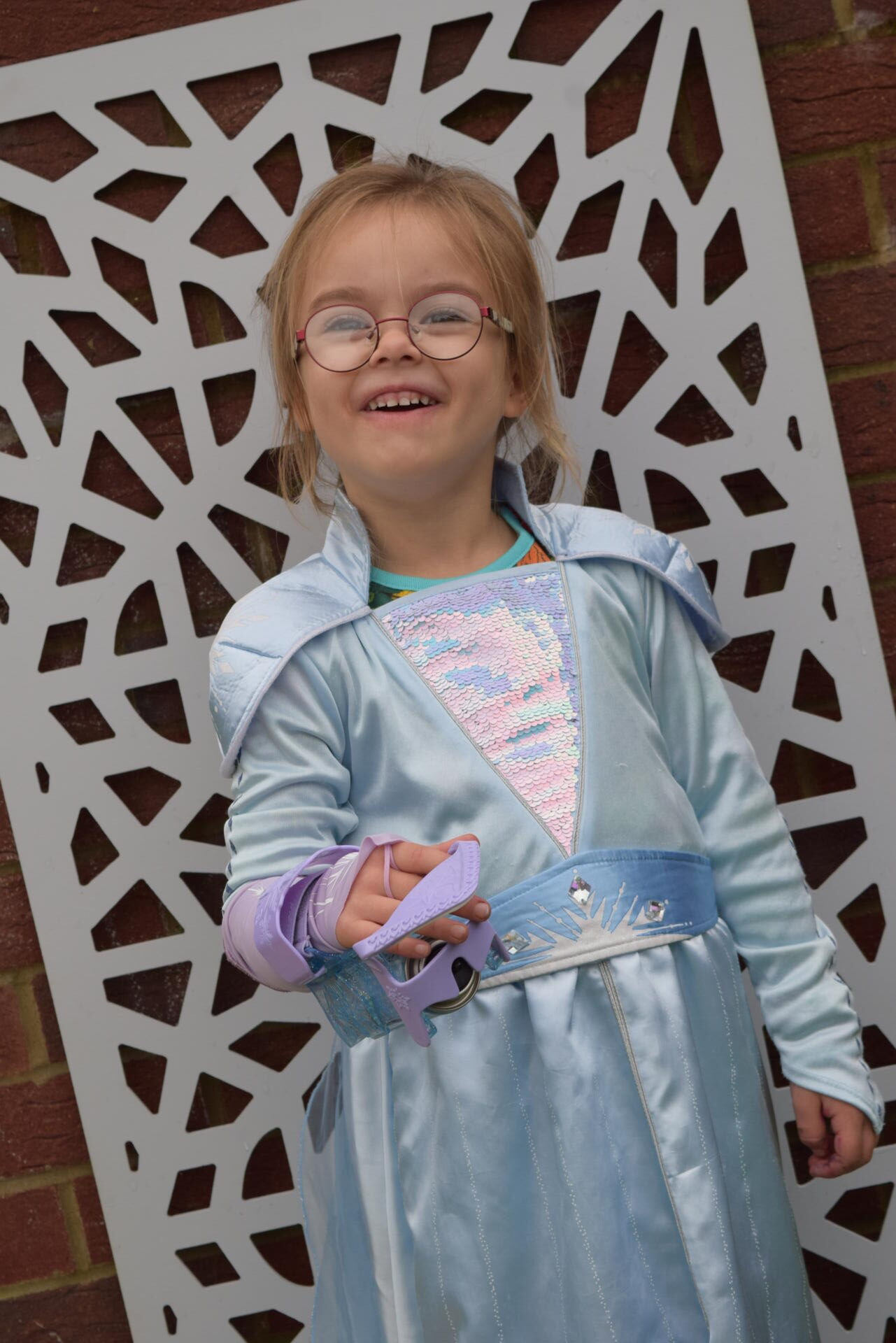 The Frozen 2 Magic Ice Sleeve has been a huge hit, as it allows Eliza to re-enact classic scenes from the films, shooting 'ice' with magic powers. The sleeve is beautiful, with jewel details and lace trimming, so it is the perfect accompaniment to any Frozen dress up outfit. There is a blue, glittery bracelet section, which fits over the glove, and secures a spray ice bottle underneath the arm. The trigger is connected to the bottom of the ring, so Eliza simply needs to lift her finger to spray the ice. Be aware that the 'ice' is similar to silly string, so use outdoors or in an area which is easy to clean.
Magic Ice refill cans can be purchased separately, and there is also a refillable water bottle included. This can be used in place of the magic ice for endless fun, adding a different element to the toy.
We also received the Disney Frozen 2 Ice Walker. This fits over the shoe with an elastic strap, so it should fit over most shoes and boots with ease. Once in place, as soon as you move, walk or run, the Ice Walker will light up, creating a snowflake projection on the floor. Again, this allows Eliza to plat ay being Elsa, as there are similar scenes in the films.
The Ice Walker is a single item, so only covers one shoe. If you have a little one who would like both feet to light up, you would need to purchase two. The snowflake projection is a beautiful touch, and such a nice change from the usual flashing lights you get for shoes. It is most effective in the dark, but can easily be seen in daylight too.
If you have a Frozen fan in your house, these two items come highly recommended by both myself and Eliza – I don't think any Elsa wannabe would be disappointed!
Disney Frozen 2 Ice Walker RRP £29.99
Disney Frozen 2 Magic Ice Sleeve RRP £24.99