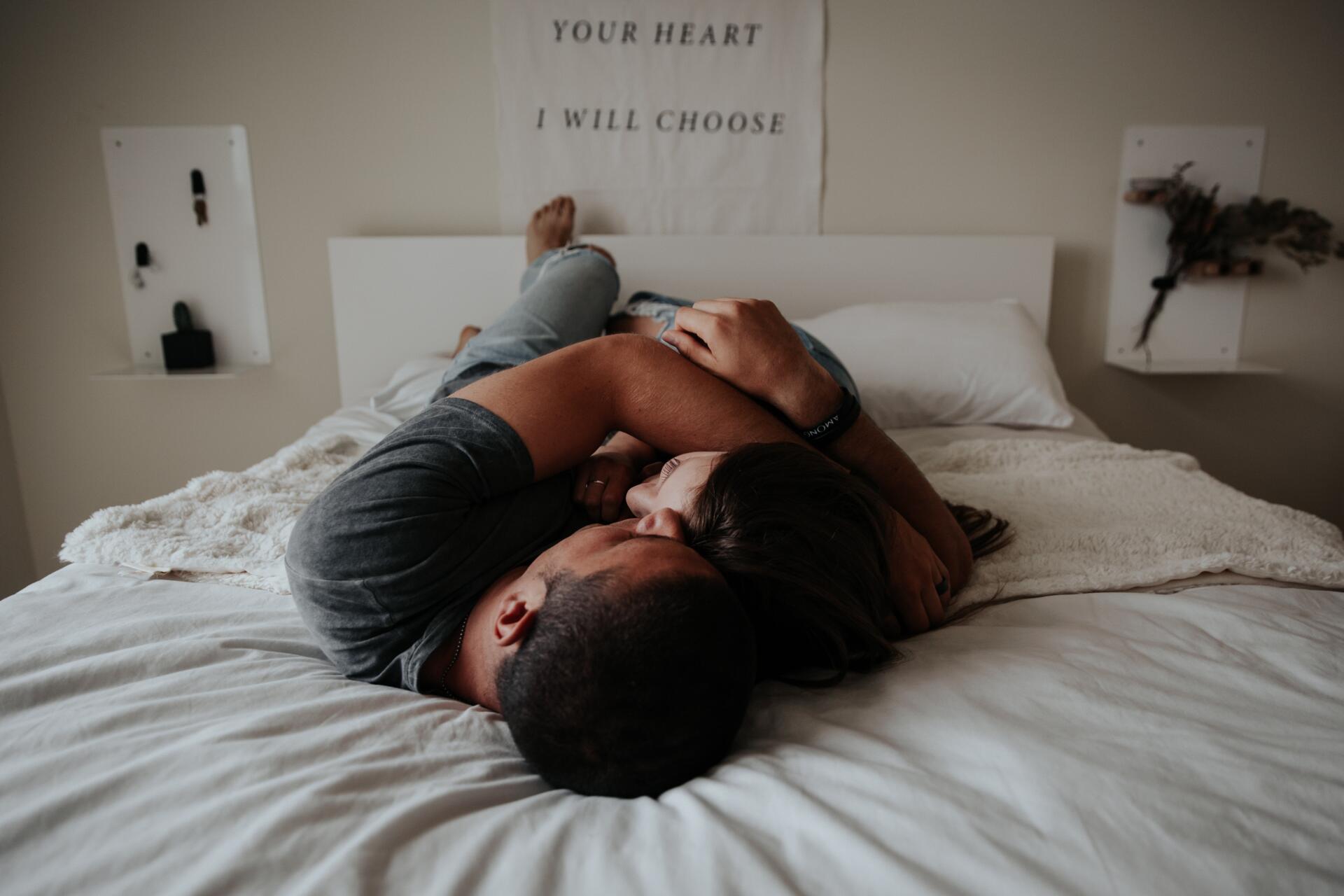 Having kids is a wonderful thing, but after a while, you might start missing the days when you were just trying to have kids. You know what we mean. Those rampant honeymooner days before kids come along and steal your every waking moment might seem like a distant memory. But there are ways to bring them back. You just need to work smarter, not harder.
Work smarter, not harder might be a phrase you're used to hearing from tech startups and business gurus, but the same can be applied to any area of your life. Even your antics in the bedroom.
Sex after kids might be less frequent, so it's important to make the most of every moment you have alone together. Parenting can be isolating and lonely if you let it, but perking up your sex life will ensure you're closer than ever before.
Make time for one another
When you're raising children, earning a living, keeping a household running and trying to maintain some semblance of a personal life, date night might fall to the bottom of the list. But don't let it. You can't count morning coffee, cleaning dirty dishes or falling asleep in front of a movie as quality time together. And you need quality time together to ignite that spark. Set a date night once a month and protect it.
Lean on your friends and family
You don't have to do it all alone, and there's nothing wrong with asking for a babysitter now and then. If your family doesn't live close by, consider asking friends with kids a similar age if they can have a sleepover. If you offer to return the favour, this will likely sweeten the deal. And it doesn't have to be a sleepover. A Sunday afternoon or a weeknight evening can be just as fruitful if you work efficiently.
Embrace the quickie
One of the best ways to keep your sex life alive is to embrace the quickie. You might not be able to plan time to be alone together. But if you happen to find yourself with 15 minutes to spare, don't waste it doing another load of laundry. Embrace the joys of a quick fumble and then get on with your day. If you're struggling to find time to be alone, this could be an excellent stop-gap until your lives are feeling less hectic.
Toys aren't cheating
You need to find a way to climax fast, and this might mean bringing some toys into the bedroom – or wherever you happen to find a moment alone. Sex toys can remove the need for foreplay and get you both ready for action in a moment's notice. The result? More enjoyable sex for both of you. When you have to steal moments, you should make sure you can make the most of them.
Couples sex toys don't have to be intimidating. A cock ring, for example, will serve both of you well and will sit discreetly between you. No one has ever worried about being replaced by a cock ring. Look for something hands-free so you can forget that it is even there. Another great option is the zeus electrosex, the perfect option if you are looking for something that can be used together. Another great option for exploring together are irontech dolls, offering something for all tastes and preferences!
Sometimes the dishes can wait
When you're spinning a lot of plates, you have to learn which ones are made from plastic and which ones are made of porcelain. There are some things you can let go, like your work commitments or your child care duties. But there are some things that it is absolutely to let drop once in a while. Laundry, cleaning out the fridge, the washing up and hoovering should all land way below sex on your list of priorities. Letting the housework go every once in a while might be just what you need to keep your sex life alive.
Get a lock for your door
Older children are known to enter rooms without knocking. Save everyone the awkwardness and install a lock on your bedroom door. This will allow you to enjoy a moment alone without fear that your darling children will wander in and ruin the moment.
In summary, having sex after you've had children might take more planning, but it certainly isn't impossible. With a little planning and effort, you can bring back the honeymoon phase again.