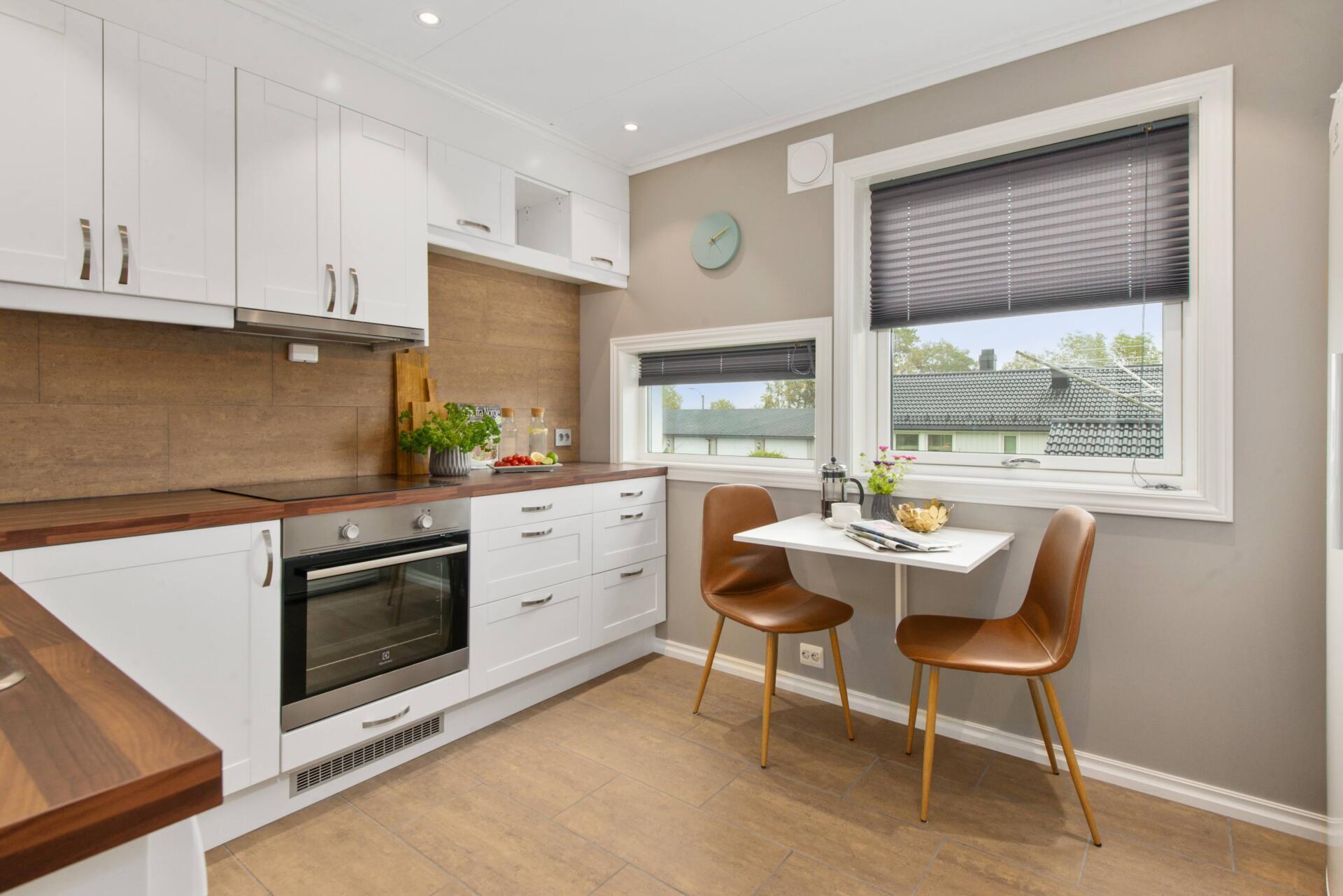 How long has it been since you've freshened up the décor in your kitchen? It's probably been a while right? For whatever reason, the kitchen is a room in the house that often gets minimal décor attention, most people leave their kitchen as is and rarely if ever update the look of it.
One of the reasons for this, is that it's often believed the only way you can change the look of a kitchen is to completely remodel which can cost an arm and a leg, but this is a misconception, there are plenty of smaller scale projects you can undertake in your kitchen to freshen up the décor and bring some new life into your kitchen!
If you want to be clued in about these smaller, cheaper projects, look no further as this article will have some excellent décor projects you can undertake in your kitchen without having to smash your piggy bank.
New Blinds
If you want to add some colour to your kitchen, one of the best ways to do that is by getting a new set of kitchen blinds, they're a relatively cheap thing to upgrade compared to other kitchen décor projects.
You can find blinds in almost any colour under the rainbow, so you can find a blind in a colour that will be a perfect match to the existing décor in your kitchen.
Just make sure you get a kitchen appropriate blind, fabric blinds like Roman blinds are liable to pick up food stains or get water damage if gotten wet, you should instead look for PVC based blinds or metal venetian blinds which are kitchen appropriate.
New Cabinet Doors
Completely replacing all the cabinets in your kitchen would be a costly affair, but there is a way for you to get the look of new cabinets without shelling out for all new cabinets!
You can simply buy new doors for the cabinets to give your kitchen cabinets a new look and as the doors are the only visible part of kitchen cabinets it'll look like you have all new cabinets.
If you don't have enough money to buy new cabinet doors, you can always repaint the cabinet doors instead of buying new ones. Repainting your cabinet doors will make them look new and achieve the same effect of looking like new cabinets.
Update Your Flooring
To change the look of your kitchen, you can update the flooring. With different flooring your kitchen will have a new lease of life and you can use this as an opportunity to update your kitchen's colour scheme.
If you're on a tight budget, vinyl flooring is a great budget option as you can find vinyl flooring with practically any design, allowing you to get the look of laminate floor with wood style vinyl or you can opt for any other colours or patterns you like.
If you have the budget for it, you could go for real wood laminate flooring which gives you a great rustic homely feel in your kitchen.
Add Under-Cabinet Lighting
Under cabinet lighting works great in kitchens, giving you great lighting on your surfaces, often this is achieved by buying new kitchen cabinets with built in, but can be achieved with a bit of DIY.
You can purchase LED strip lights online for very reasonable prices nowadays. All you need to do is buy some strip lights and attach them to the underside of your kitchen cabinets.
With LED strips you can also get them in various colours, or in colour changing strips, which will give you lots of room for matching lighting to your kitchen's colour scheme.