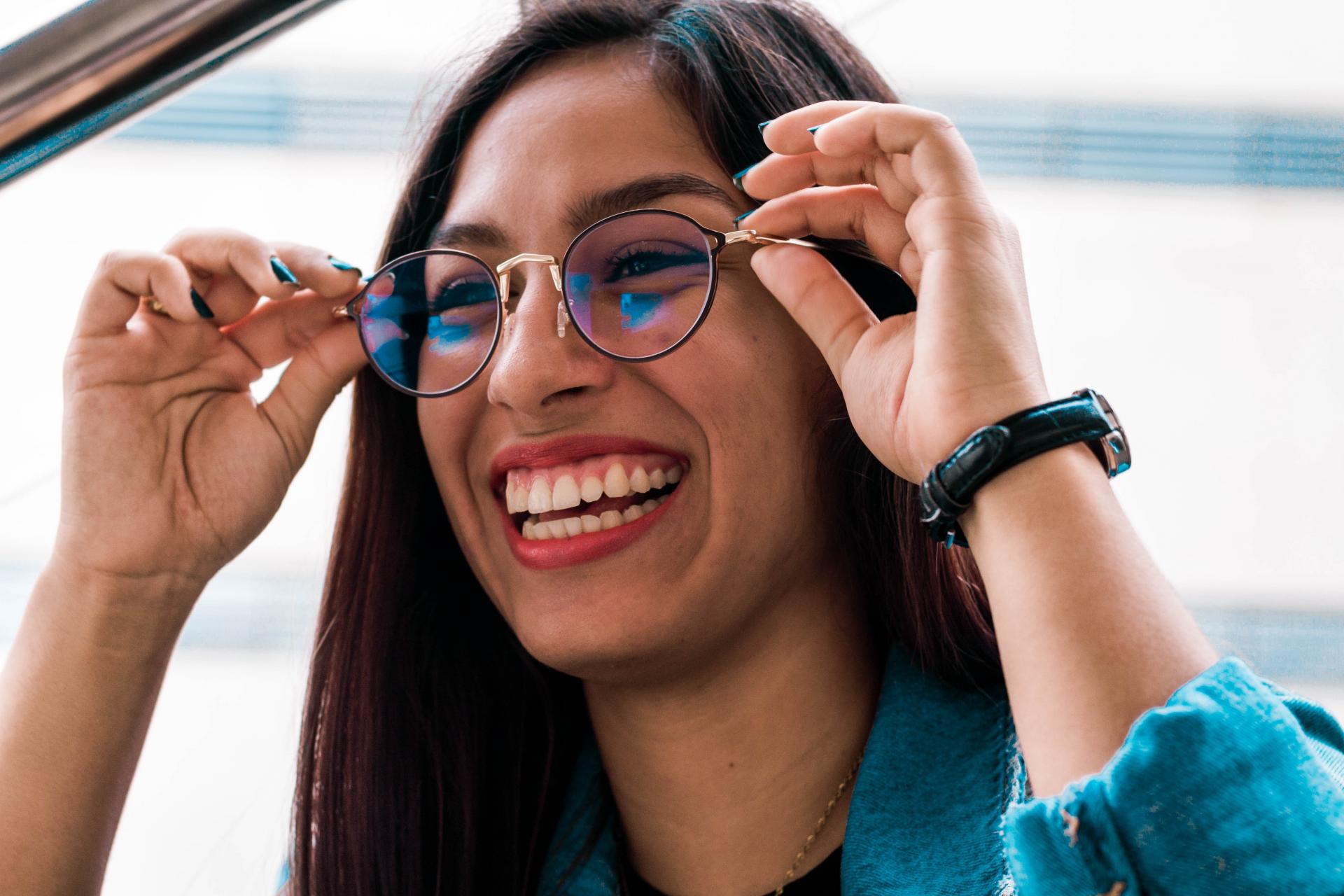 Finding the right frames for your eyeglasses isn't always about fashion and style. In fact, the frame you choose can determine how comfortably your glasses sit on your face and whether these will stay put throughout the day. For those looking to make a fashion statement, there are many styles of frames to choose from. Starting with budget friendly frames to designer branded statement frames. So, whether you're looking to make a style statement or simply find comfortable frames for your face, R. Woodfall Opticians Group have provided this styling guide to make your decision process easier.
Consider your face shape
Before taking your pick of a wide range of styles, it is very important you recognise your face shape. This will help you find a style of frame which not only suits your face but also sits comfortably on the bridge of your nose. Although it may not be obvious what your face shape is, taking a look in the mirror and analysing the symmetry of your face will help to place your face into a category. Many different industries use the following face shapes to categorise a client's or patient's face shape:
Oval

– Oval face shapes can typically get away with many different styles of frames.

Round

– People with rounder faces tend to opt for styles like cat eye frames which slim the face.

Square

– Delicate or slim frames tend to soften the angles of a square-shaped face.

Triangular

– Since a triangular shaped face is slimmer at the top, wearing a frame with a thicker bottom will add width to the top half of the face.

Heart

– Often heart-shaped faces look best with frames that have a thicker edge on top.
If you are still unsure about your face shape, it can sometimes be useful to take a friend or family member with you, to help you choose a frame which suits your face best.
Match your personal style
Making a statement impact can be done so simply by choosing the right frames for your glasses. Accentuate your personality by picking a frame which highlights your personal style and character. This can be fun, as you could be bold by picking colours and patterns which emphasise your outgoing personality, or keep it simple by opting for neutral, modern frames which match your effortless fashion sense.
Alternatively, you could opt for more than one pair of frames which you can alternate between, depending upon where you will wear them. Many people will choose a professional style for work, while they opt for a bolder frame for weekends and casual use.
Choosing the right frame for your prescription
No matter the style you would like to choose for your frames, it is also important you consider your prescription when choosing a frame. Lenses will differ in thickness, depending upon the prescription, which means you may have to consider the lens when picking a frame. This is to ensure the lens looks right within the frame style. Often the best way to understand this is to speak with the team at your Opticians practice. Not only are they experienced in prescribing lenses and analysing eye health, but they will also have a good understanding of how to pick the right frames.