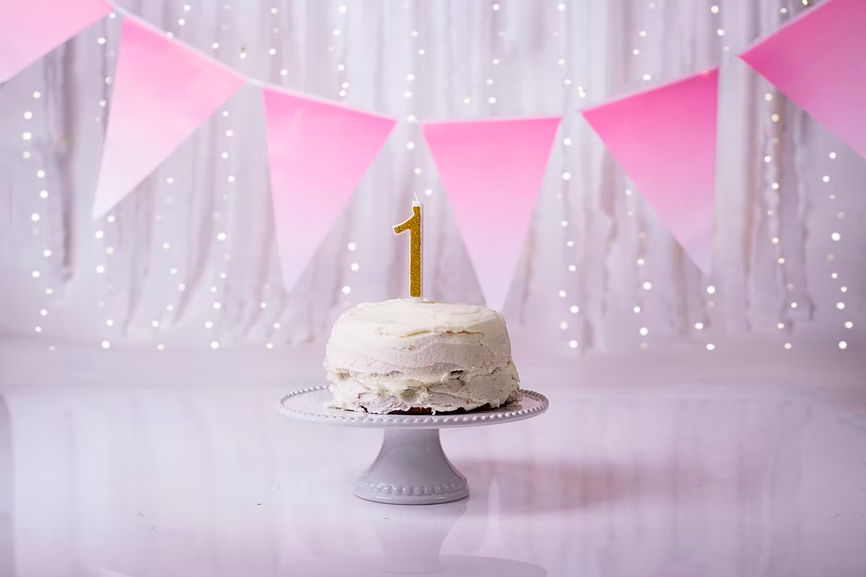 A baby's first birthday is always a special and memorable occasion, which is why choosing the perfect gift is essential. Whether the birthday is for your own child or a friends little one, their first birthday is a tremendous milestone and a joyful time for everyone. Choosing a gift can be challenging as you don't want to buy just anything, but finding something to get something that can be treasured for a long time is tricky. We're here to help and have compiled a list of fantastic gifts to buy the little ones in your life as they celebrate their first birthdays.
Personalised Baby Blankets
A child might not remember who gave them a cuddly toy or racing car, but they will always treasure the fluffy personalised baby blanket in their memory boxes. This gift is ideal for first birthdays as they will be able to keep it for years to come, and many children often find comfort in the baby blankets for years to come. If you're looking for help to create the perfect personalised baby gifts, head over to 1st Birthdays Gifts for great ideas.
First-Year Photo Frame
A first-year photo frame is an ideal way to show how much a baby has grown over the last year. You could pick your favourite photo to store in the frame or fill it with multiple images that show the child at birth, six months and now at a year old. This wonderful gift is sure to put a smile on the parent face and bring joy to the baby when they have grown to adulthood.
First Birthday Teddy
A first birthday teddy is an excellent gift and can be emblazoned with the baby's name and birthday. They can keep it as a comfort toy for years to come, or the parents might choose to add it to their memory box to be received as a gift when they're old enough to truly appreciate the sentiment.
Personalised First Birthday Print
A personalised first birthday print is the perfect present that they can keep with them throughout their lives. Speak to loved ones to get well wishes that can be added to the artwork that will bring a smile to their faces as they grow and accomplish the hopes of the adults in their lives.
Baby Dressing Gown
Baby's grow quickly and go through clothes faster than they can wear out, which is why clothes are always an appreciated gift from their first birthday all the way through until they stop growing. A baby dressing gown with their name embroidered on the front is a lovely gift and can be bought a few sizes too big so that they can enjoy it for longer until it is put away in their memory box as a keepsake.
Birthday Letters
Birthday letters are a gift for the parents and can be filled in each year until a child reaches the age of 18, when the parents can gift their thoughts of love. From the first birthday onwards, parents can write letters to their child with everything they want to say before they learn to talk, and all they hope for the future, which will bring joy on their child's 18th birthday when they see the fruits of that love in writing.