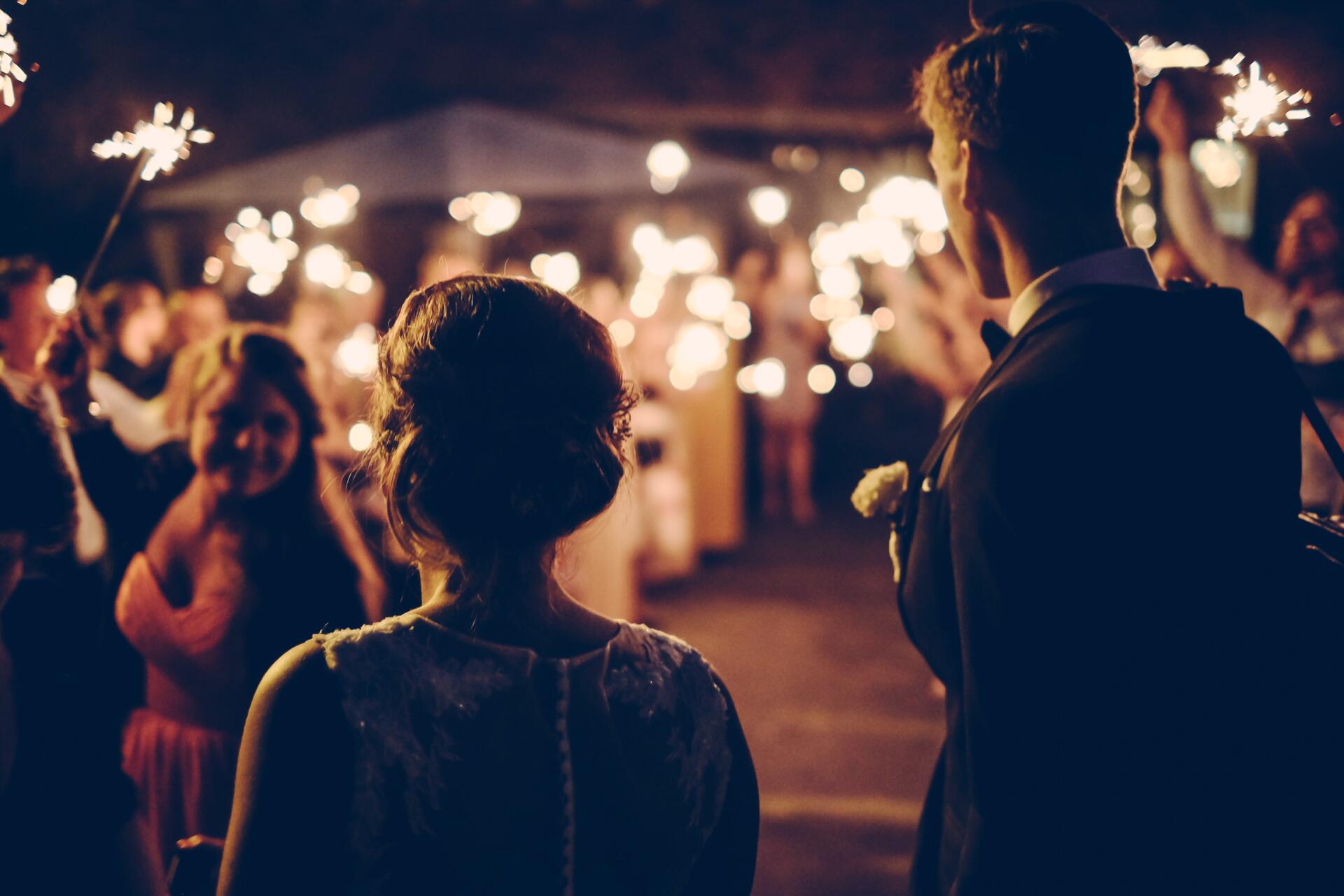 Fireworks displays are highly enjoyable for many people due to the glamorous and shining patterns that can be created in the sky, which is why fireworks often accompany important events to mark them as special and worth remembering. Since fireworks often signify important events and celebrations, they have become very popular for weddings. However, there are still some things to consider in more depth before you choose to have a fireworks display at your wedding. So, if you're considering introducing the magic of fireworks into your wedding reception, then read on to find out the main pros and cons involved.
Firstly, one of the main advantages of having a fireworks display at your wedding reception is the ease of arranging this. Since this form of wedding entertainment is becoming increasingly popular, there are many companies that will provide wedding fireworks displays and handle all of the setups of the spectacle. Because of this, you won't have to worry about handling the fireworks yourself and you can rest assured that the display will be safe and well managed.
Additionally, fireworks are perfect for an event like a wedding because they will be very entertaining and enjoyable for your guests. As mentioned above, many people love fireworks displays because of the beautiful colours and patterns that illuminate the night sky. By providing this amazing experience for your guests, they will certainly enjoy themselves and have treasured memories of your wedding.
Furthermore, by providing a fireworks display for all your wedding guests, they will be very impressed by and greatly appreciate all of the effort you have put into making your wedding enjoyable for everyone. By seeing how much care has gone into the entertainment, they will feel very grateful and thank you for inviting them to such an amazing event.
On the other hand, there are a few things you need to consider before you decide to go ahead with a fireworks display for your wedding. The first issue is the potential cost. Of course, having a fireworks display at your wedding can be expensive, but since there are so many companies offering this service, you can shop around and find the best deal for you.
It's also essential that you consider the safety aspects. Everyone knows that fireworks can be dangerous, so you need to make sure that guests stand back and appreciate the fireworks from a distance. If you're handing out sparklers, you should make sure that your guests aren't intoxicated if they take one as they will need to be careful. However, if you've hired a company to sort out the display, they will handle most of the safety precautions so you can enjoy your evening.
Fireworks displays could be the perfect entertainment for your wedding as they will make it an unforgettable experience for you and all of your guests. There are a few issues to consider such as cost and safety, but overall, fireworks are a fantastic addition to any celebration.